Scorpio Horoscope‌ ‌2021‌ ‌ ‌
Scorpio Horoscope 2021 predicts that this year is going to bring lots of changes and opportunities for Scorpio natives. Currently, your career is going through a rough phase. You will have to work harder this year at your workplace due to the influence of Saturn as indicated by Scorpio Yearly Horoscope ‌2021, as only then will you be able to attain the fruits and enjoy them well. With its aspect on you, you will become lazy and feel distracted all the time. In such a situation, you will need to understand the value of time, take advantage of it and concentrate only on your work in order to avoid problems.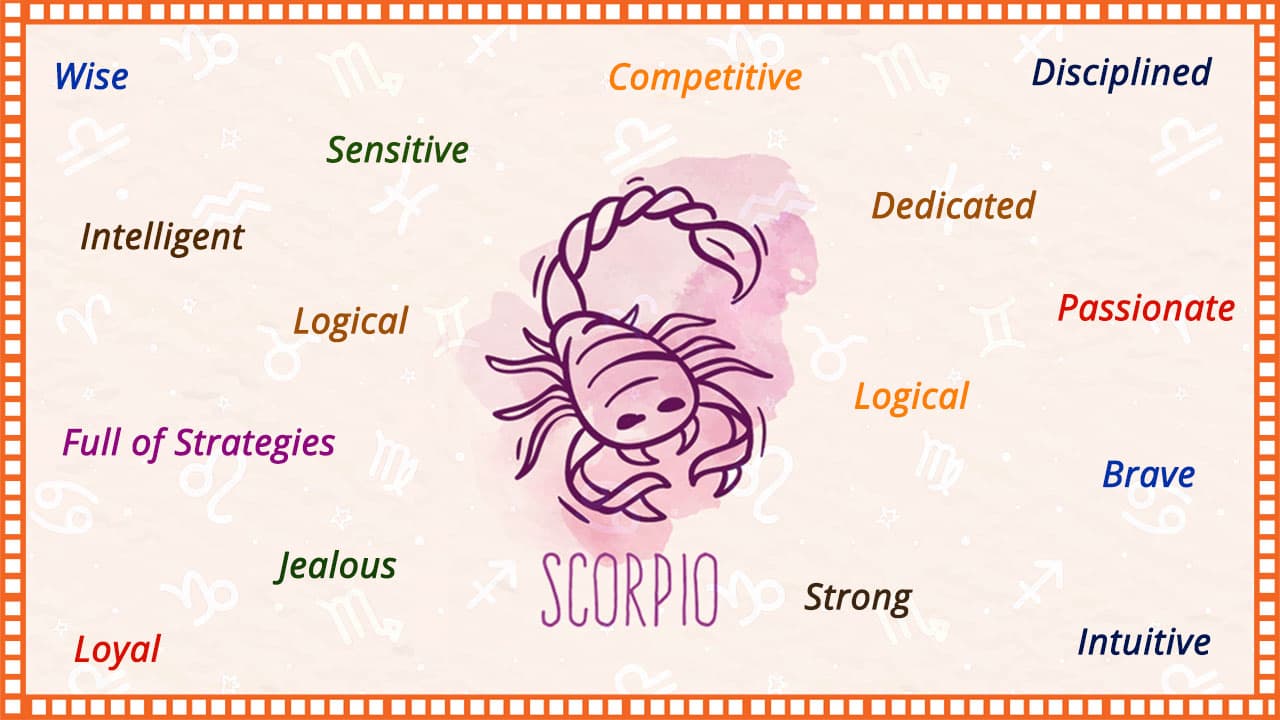 Talking about your financial life in accordance with ‌‌Scorpio Yearly Predictions 2021, time will be good for you. You will gain monetary benefits this year, but at the same time, your expenses will also increase. You will have to learn to save your money this year and invest it properly, otherwise, you may have to go through a financial crisis later.
Astrology Predictions 2021 as per Vedic Astrology for Scorpio natives reveal that the students will get favourable results this year in academics until they work harder than before. You won't be able to focus properly on your studies, and your bad company will be the main reason behind it. In such a case, concentrate on your goals and study well. In this duration, if you feel troubled, then share it with your parents or teachers rather than hiding or going through it alone. In terms of family life, Scorpio natives will face problems. The health of your parents can decline, and this will impact you negatively. However, you will continue to get full support from your siblings, and with this positivity, you will be able to do well in the workplace.
2021 ‌‌Scorpio Horoscope indicates that married natives have to face some difficulties in their married life this year. You and your spouse will keep fighting over useless things, which will negatively affect your physical health. Happiness will be attained through kids and they will be able to win the hearts of the family members by performing well. At the same time, love life will remain blissful as per Scorpio Horoscope 2021, but you may have to frequently face the anger of your beloved. At this time it would be better to prioritize your relationship rather than putting your needs on the front line.
As indicated by Scorpio Life Predictions 2021, you will succeed in marrying your loved one. If you look at your health, the impact of cruel planets can give you physical discomfort, especially in the initial months of the year. You are advised to protect yourself from all types of diseases, otherwise, this will continue to bother you for a long time.
Scorpio Horoscope 2021 - Astrological Remedies
Wearing the best quality Coral or Moonga gemstone will be favourable for you.
Wear a Pearl gemstone carved with a silver crescent moon around your neck to attain good results in professional life.
An important remedy as per Scorpio Yearly Horoscope ‌2021 is that before leaving home every day, apply a tilak of pure saffron or turmeric on your forehead. This will help you reap auspicious fruits.
If possible, organize Rudrabhishek Puja at your place of residence with the family.
Mix some sugar with water in a copper vessel and offer it to the rising Sun every morning. Doing this will help to get rid of every problem in your career.
For Astrological Remedies & Services, Visit: AstroSage Online Shopping Store
Thank you for connecting with AstroSage!!
Frequently Asked Questions
1. Is Scorpio lucky in 2021?
The year 2021 will turn out to be good for Scorpio natives, as they will be able to curb their expenses and accumulate their savings. However, if they had been involved in legal or court-related matters, chances of the decision being taken in their favor are high.
2. What happens if a Scorpio dates a Scorpio?
When a Scorpio dates another Scorpio, an undeniable attraction can be witnessed. They both are commanding, share high levels of romance, and can be entitled as the "power couple" amongst their friend circle.
3. Which planet is the ruler of the Scorpio zodiac sign?
Mars or Mangal, the red planet, rules over the Scorpio zodiac sign.
4. What are Scorpios afraid of?
The biggest fear of a Scorpio native is being betrayed by someone who is near and dear to them. This can develop trust issues within them.
5. What are the favourable letters for Scorpio natives?
The letters for natives who fall under the sign "Scorpio" are: "To, Tho, Na, Nau, Ni, Nee, Nu, Noo, Ne, Nay, No, Nau, Ya, Yi, Yee, Yu, Yoo"
6. How many Nakshatras come under Scorpio zodiac sign?
Anuradha and Jyeshtha Nakshatra comes under Scorpio zodiac sign.
Buy Gemstones
Best quality gemstones with assurance of AstroSage.com
Buy Yantras

Take advantage of Yantra with assurance of AstroSage.com
Buy Feng Shui
Bring Good Luck to your Place with Feng Shui.from AstroSage.com
Buy Rudraksh

Best quality Rudraksh with assurance of AstroSage.com