Rabbit Horoscope 2021 - Chinese Horoscope 2021 For Rabbit Chinese Zodiac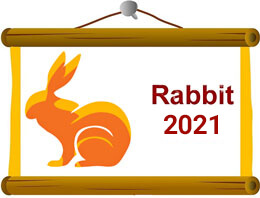 Rabbit Chinese Horoscope 2021 - This AstroSage special article on the fate Rabbit Chinese Zodiac sign and what special is reserved for the natives registered under this sign in the year 2021. So, keep reading this to know more about the characteristics of the Rabbit aboriginals and how different will be 2021 for them. So, let us get started with the Rabbit Chinese Horoscope without any further delay.
Rabbit Chinese Horoscope 2021: What are the Birth Years of this Horoscope?
Year of Birth: 1939, 1951,1927, 1963,1999, 2011, 1975, 1987, 2023, 2035
Rabbit Chinese Horoscope 2021: Character Traits
The Chinese Zodiac represented by the animal rabbit gets often associated with the Yin and Wood element. Let us now move on to find out some of the strengths, weaknesses and the basic character traits of natives registered under this zodiac sign.
Strengths
Rabbit major natives are quite polite and cautious
They are also responsible at the same time and do not shy away from their responsibilities.
They can handle relationships with people very easily.
They are patient, kind and always keep their promises.
Weaknesses
Rabbit natives are over cautious and hesitant.
They are also quite conservative
Sometimes, they have an escapist attitude.
They get bored of a tedious lifestyle easily.
Rabbit Chinese Horoscope 2021: Summary
According to Rabbit Chinese horoscope, 2021 will prove to be an average one for you. All those natives who are registered under the zodiac sign, rabbit are advised to remain cautious and deal with financial, personal and property related matters very carefully. Do not commit the mistake of trusting others easily otherwise you may give invitation to troubles. Take very good care of your health as it is expected to remain in low spirits during this year of the metal Ox 2021.
Rabbit Chinese Horoscope 2021: Career Horoscope 2021 for Chinese Rabbit
Rabbit 2021 Chinese Horoscope has a strong basis on Chinese Astrology and the Chinese horoscope 2021 states that several conflicts will surround you at your workplace. So remain extremely cautious and do not get involved in office politics. Patience is the key to survival during such tough times. Do not blindly trust your colleagues as they may misuse their position and try to hamper yours. Accept these as life lessons and work hard to achieve your goals.
Rabbit Chinese Horoscope 2021: Financial Horoscope 2021 for Chinese Rabbit
The Chinese Rabbit Horoscope 2021 predictions state that some constant fluctuations will affect your financial life during this Year of the Metal Ox 2021. However, things will remain somewhat better in comparison to the previous year. Constant and stable sources of income will help you make ends meet, and you will be able to get going with expenses, which may remain on the higher side. However, you are advised to save some money now if you wish to lead a prosperous life ahead.
Rabbit Chinese Horoscope 2021: Love Horoscope 2021 for Chinese Rabbit
According to Chinese rabbit horoscope 2021 you will acquire mixed results with regards to love related matters. This New year may bring many challenges and obstacles to your romantic relationships. However, things will remain somewhat favourable until the lunar month of April 2021. So make the best usage of this time and make as many as new people as you can during this time frame. Experiment with your relationships and do whatever you can to make yourself happy in a relationship.
Those already in a relationship may get involved in occasional fights and arguments with their respective partners. So try to keep a check on your insensitive behaviour and do whatever it takes to make the relationship work.
Rabbit Chinese Horoscope 2021: Health Horoscope 2021 for Chinese Rabbit
According to Rabbit Chinese horoscope 2021, it can be stated that rabbit natives must remain alert and cautious with regards to their health during the year of the metal Ox 2021. Things like sharp objects plastic, metallic and wooden ones which can pose a threat for your well being should be kept away from you. There are also chances of you falling prey to an accident which is why you are advised to follow the traffic rules and driving instructions carefully, when you are doing so. If possible try to opt for public transportation. An elderly member of the family may fall sick, which is why you must take extremely good care of him or her. Upon the occurrence of a minor problem, seek the guidance of a medical practitioner. Do not over drink and take care of yourself by avoiding fatty and greasy food items.
Rabbit Chinese Horoscope 2021: Things to keep in Mind
Before finally wrapping up this article on Chinese Rabbit Horoscope 2021, do you wish to know What's lucky or unlucky for rabbit natives in the year of the Metal Ox 2021? The points given below can be taken into account for reference by Rat natives so as to remain careful beforehand and make 2021 Metal ox year, their year of success and prosperity.
Favourable Directions: Southeast and South
Favourable Color: Blue and Green
Favourable Number: 3, 4
Favourable Months: June and October, Chinese Lunar months.
Unfavourable Months: March, May, August and November, Chinese Lunar months.
We hope that you will like this write up of ours on Rabbit Chinese Horoscope 2021. Thankyou for connecting with us!!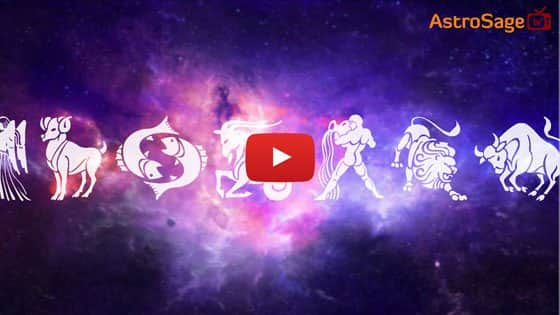 Buy Gemstones

Best quality gemstones with assurance of AstroSage.com
Buy Yantras


Take advantage of Yantra with assurance of AstroSage.com
Buy Feng Shui

Bring Good Luck to your Place with Feng Shui.from AstroSage.com
Buy Rudraksh


Best quality Rudraksh with assurance of AstroSage.com