Rooster Horoscope 2021 - Chinese Horoscope 2021 For Rooster Chinese Zodiac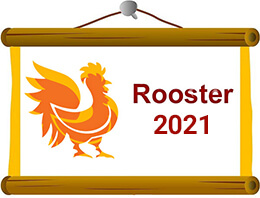 Rooster Predictions 2021 by AstroSage includes Chinese Horoscope 2021 predictions rolled out for Rooster Chinese Zodiac natives. Based on the concept of Chinese Astrology, these predictions will throw light on the ebb and flow for the Chinese Roosters in the Year of the Ox 2021, and their fortune in education, business, career, domestic life, romantic life, marriage, health and travel.
Rooster Chinese Horoscope 2021: What are the Birth Years of this Chinese Zodiac?
Years of Birth: 1933, 1945, 1957, 1969, 1981, 1993, 2005, 2017, 2029, 2041
Rooster Chinese Horoscope 2021: Character Traits
Rooster Chinese Zodiac is the tenth animal sign according to the Chinese Astrology. Every twelfth year of Chinese Zodiac is the Rooster year and natives born in these years are known as Roosters in China. The symbolic meaning of Rooster according to Chinese Astrology is exorcising the evil spirit. They have various characteristics based on different signs of astrology like buoyant Aries, sincere Taurus, self-assured Gemini, caring Cancer, progressive Leo, judicious Virgo, optimistic Libra, self-restrained Scorpio, dictated Sagittarius, fair Capricorn, imaginative Aquarius, intelligent Pisces.
These independent beings are very honest, loyal, communicative and ambitious people. They generally have an attractive appearance and are fond of dressing up, which makes them tidy and groomed up. They are faithful people, but find it difficult to trust others. They are quick in responding to anything. The Roosters are a paragon of allegiance and punctuality, which at times makes them impulsive. They get enthusiastic about things quickly but lose interest eventually. They are quite active and amusing people, who are cheerful when they are surrounded by the crowd. They love being in the limelight and will allure the occasion to get attention. They like to brag about themselves and their achievements. These Roosters as per the Chinese Astrology are of five types, wood, fire, earth, gold and water. Their destiny and personality are influenced by both the zodiac sign as well as these elements.
Rooster Chinese Horoscope 2021: Summary
The Year of Metal Ox will be an auspicious one for the dynamic Roosters.
The Chinese Horoscope 2021 recommends that Rooster natives will have a year full of changes and they are advised to embrace these modifications in their lifestyle with an open heart. They will witness good blossoming times as well as some low tides in various spheres of their life. They should cherish the good moments and create good memories out of it. Also, they should be determined and have a brawling deposition towards the challenging times. Their professional life will be on the boom and they will get good opportunities for its enhancement. Their dear ones will be supportive and cooperative with them. They are advised to be grateful for their appearance in your life and their assistance in your moving period. Ultimately the Year of the Metal Ox will bring diversifying outcomes, but overall you will be on the move towards a better tomorrow.
Rooster Career Horoscope 2021: Career Horoscope 2021 for Chinese Rooster
According to Rooster Horoscope 2021, the Year of the Ox will be a mixed bag of opportunities as well as challenges. You will come across great chances to prove your metal and get recognition for your work. The working professional will most likely impress their bosses and bag a good reputation. You may also get a salary hike and promotion in your career during this time. The professional life will bloom, however, your colleagues will give you a tough competition. Also, the tasks assigned to you may not be your cup of tea. In short, you will get projects which will require loads of hard work and efforts.
This year, you should remain beware of your co-workers and not disclose your ideas and thoughts to them, as they may take advantage of the same. You might get some help from your seniors and will maintain good friendly terms with them. You will be entering a new phase of your career growth in this year of Ox 2021. You should be careful in your plans and layouts, as your strategies will help you establish your dominance at the workplace. You will be up with new professional goals and objectives which will draw a lot of your energy and time. You are advised to take care of your health during this time as you may overboard yourself with work and take a lot of stress. Also, try to stay away from office politics.
2021 Rooster Chinese Horoscope: Finance Horoscope 2021 for Chinese Rooster
The Rooster Horoscope 2021 as per Chinese Astrology predicts that management of your income and spendings will be amazing which will bring surplus and enhance your economic life. There will be financial abundance during this year. Your good luck will bestow favourable opportunities to gain from the expansion of business, new enterprises and fruitful dealings. Also, salaried natives will get an increment, which will ameliorate their remuneration. You may get a new trading proposal during this time which may bring in good profits. However, you are advised to look into the investments for the project and then plan to plunge into the proposal.
The months of May and November will bring auspicious results. Therefore, if you are planning to invest in real estate business or the stock market, then the time is favourable. If you are into speculation business, then be cautious in the months of January and July as you may incur major loses and get into debts during this time. Although you will get ample chances to earn, however, you are advised to remain balanced in your approach and understand things well before proceeding with any task. Reserving your surplus money during this Year of Ox will be a boon for you in the future. You should not spend on unproductive things and save your money and resources for the future.
Rooster Chinese Horoscope 2021: Love Horoscope 2021 for Chinese Rooster
According to the Chinese Horoscope 2021 for Chinese Rooster Zodiac, the love life of these natives will be a roller coaster ride. The singles will be up with several flings, however, it will be challenging to get into a serious relationship. Furthermore, even if you get connected for a short period of time, it won't last long. Your social life will be great and platonic relationship will be of high significance. You are advised to make good friends during this period, go around and explore new places with them. You can talk about emotions with your near ones and your new and old friends, but do not get intense, as romantic stuff will not work out for you. The natives who are in love will be lucky and this year will be proved beneficial for them. You will try to improve your relationship and make efforts to gain mutual trust and strength in your bond.
Your loved one may become little demanding during this year and will look up to you for gifts, gestures and trips together. You are advised to give the gift of time to your admirer, as spending quality time and expressing your core feelings for them will take your relationship to the next level. Those in a relationship since a long time will come across good chances to get hitched to their lover during this year. Your love life will be blooming in the year of the Ox, but you will need to make efforts to achieve stability in your relationship.
Rooster Chinese Horoscope 2021: Health Horoscope 2021 for Chinese Rooster
The gift of good health is true wealth. The Roosters will be blessed with a comfortable year in terms of health. You may catch some seasonal flu or allergies however, there will not be any serious health concerns. You should be careful while dealing with sharp items like knives, blades etc. as you will be prone to accidents during this year of the metal ox 2021. Also, be cautious while walking on the road or driving vehicles to avoid any kind of mishap. You should also keep yourself away from the water bodies or high altitude places.
Rooster Chinese Horoscope 2021: Important Things to Keep in Mind
There are some lucky months, colours, numbers and directions for Roosters for the year of the ox. This will assist you in making decisions, which will bring out fruitful results during this year. During your lucky months, you can begin with your new endeavours or projects to get success and overwhelming results.
The favourable directions for Rooster Chinese Zodiac natives are Northeast and Southwest
The lucky colours for this year as per Chinese Horoscope 2021 will be tints of yellow which are gold, yellow and beige.
As per 2021 Chinese Horoscope, there are two numbers which will be lucky for you, they are 6 and 7.
As per the 2021 Chinese predictions, the Chinese Lunar Months March, April and December will be favourable for you.
The Chinese Lunar Months February and September will not be very favourable as per the Chinese horoscope 2021.
We aspire that you will find the above article on Rooster Horoscope 2021 based on the Chinese Astrological Facts instructive and will like it. AstroSage wishes you a very happy and prosperous Year of the Ox 2021.
We hope that the year 2021 is auspicious and prosperous for you. Happy New Year from AstroSage!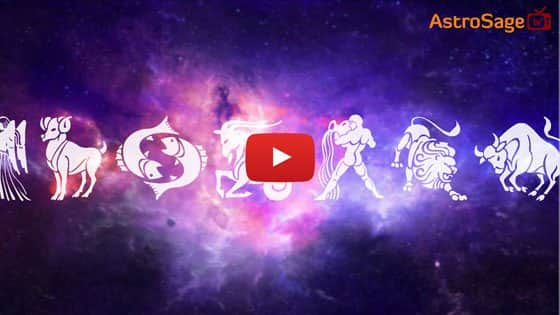 Buy Gemstones

Best quality gemstones with assurance of AstroSage.com
Buy Yantras


Take advantage of Yantra with assurance of AstroSage.com
Buy Feng Shui

Bring Good Luck to your Place with Feng Shui.from AstroSage.com
Buy Rudraksh


Best quality Rudraksh with assurance of AstroSage.com