Rat Horoscope 2021 - Chinese Horoscope 2021 For Rat Chinese Zodiac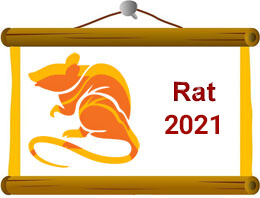 Rat Chinese Horoscope 2021 - This AstroSage special article brings the news as to how the New Year will turn out to be for folks registered under the Rat zodiac sign. Rat Chinese Horoscope 2021 contains life predictions with regards to some pretty serious aspects such as love, children, marriage, wealth, finance, health, job, education and so much more. This Chinese Astrology based horoscope also tells about the characteristics of Rat major natives, and how the Year of the Ox 2021 pan out for them. So, go ahead and read the Chinese Horoscope 2021 Predictions for Rat natives and discover what's special in store!
Rat Chinese Horoscope 2021: What are the Birth Years of this Chinese Zodiac?
The years 1924, 1936, 1948, 1960, 1972, 1984, 1996, 2008, 2020, 2032 can be counted as the years of Rat Chinese horoscope.
Rat Chinese Horoscope 2021: Character Traits
In the list of Chinese zodiac animals, the Rat comes first and is also representative of the Yang and Earth branch. A new beginning or day is often marked by this particular horoscope. According to Chinese Astrology, Rats as animals signify wealth and success. They are clever, but also quite happy with whatever they have in their hands during the current time. People who identify themselves with this sign acknowledge the importance of money quite well and it is always savings they prefer over expenditures. Rat natives are of optimistic nature, but their stubborness and weak communication skills can make them come out as rude individuals. It is the male Rat natives who are quite immune to new changes and creative, but they cannot lead people and ideas properly. On the other hand, female Rats are somewhat traditional in nature, caring and well-organized. It is with Monkey and Dragon with whom rats are more comfortable with. But, they are least compatible with Horse, Goat and Rabbit if we talk about matters related to love and romance.
Rat Chinese Horoscope 2021: Summary
The Rat Chinese horoscope 2021 predicts that this new Chinese year of the Ox in 2021 will have some major opportunities in store for native registered under that sign. Success will also come flowing into your life. If you have made some savings in the previous year then it will be of great help to you in solving a crisis. On the professional front you will be seen juggling due to some extra work pressure but you will be provided the necessary credit in terms of monetary reimbursement or a hike in your position. Your popularity amongst the people of the opposite sex will increase and this will give you an edge over your peers. You will mostly be seen making friends and memories during this new year. However on a likely serious note you are asked to remain decent avoid getting involved in 5 and respect women.
Rat Career Horoscope 2021: Career Horoscope 2021 for Chinese Rat
The Rat Chinese Horoscope 2021 states that this will be a very favourable year professionally for natives registered under the Rat chinese zodiac animal. In the Year of the Ox 2021, some significant change in the scenarios will come into the forefront and this is where new opportunities will come into your way, and you will be seen making the most of them. Just keep your eyes and ears open while laying your hands on some new experiments and no one can stop you from climbing the ladder of success.
Those who are already enrolled in a job have better chances of availing a promotion. Hence, all those extra hours and hardwork, dedication that you had devoted towards your work will finally bear fruits of success. Ultimately, your respect and reputation within the professional sphere will increase. If you have a business of your own, then a lesser amount of progress will be registered due to world recession. However, Rat natives will be seen doing comparatively better than the other natives registered under other animal signs.
2021 Rat Chinese Horoscope: Finance Horoscope 2021 for Chinese Rat
The 2021 Rat Chinese predictions state about finance and wealth that this year is expected to remain mostly positive. An increment will be noticed in your income and you will come into terms with some multiple opportunities for investment in relation to the Share market, business deals or property.
In case you are into seasonal investments, then introspect the market conditions really well before you arrive into any final conclusion. On the other hand, you are advised to keep a tab on your expenses and save some money for the future. Do not buy the next best thing you lay your hands on, the next time you go window shopping.
Rat Chinese Horoscope 2021: Love Horoscope 2021 for Chinese Rat
This year seems to be extremely positive for the Rats when it comes to love and romance. However, due to the immense blessings of the Peach Blossom Star, natives of Rat will remain the talk of the town, especially amongst the opposite gender. It will have a positive aftermath on their overall aura. But any major or long term relationships should not be expected. Although there are some teeny tiny possibilities of crossing paths with your soul mate. Some singles of this sign may get to meet a potential partner with the help of friends or colleagues.
On the flipside, married Chinese Rat natives who are in a happy relationship with their life partners are advised to remain faithful and loyal to them. Make it a prerogative not to give in to any kind of seduction or temptation which comes through your way. Always remember to stay within your limits, keep a check on your over-friendly nature and also gain some mastery over your hot headedness. Find an easy way out to communicate with your partner and keep the conversations meaningful and smooth.
Rat Chinese Horoscope 2021: Health Horoscope 2021 for Chinese Rat
As per Rat Chinese Health Horoscope 202, you may keep suffering from flu, headache, fever, stomach ache etc from time to time, but you will get past them very easily and be back to your healthy self very soon. Try to include greens and proteins to your diet and nurse yourself back to good health.
Rat Chinese Horoscope 2021: Important Things to Keep in Mind
Before wrapping up this AstroSage special article on Rat Chinese Horoscope 2021, we would also like the readers to know about some favourable and unfavourable aspects associated with the zodiac sign rat. These are all very crucial aspects with regards to Chinese astrology. Let us move on to find what they are.
Favourable Direction: Northeast and Southeast
Favourable Color: Gold, Blue and green
Favourable Number: 2, 3
Favourable Month: March, December, July and Chinese Lunar months
Unfavourable Months : May, Feb June and Chinese Lunar months
We hope that you will appreciate this write up of ours on Rat Chinese Horoscope 2021. Thank You so much for connecting with AstroSage!! Wish you a very happy Chinese New Year!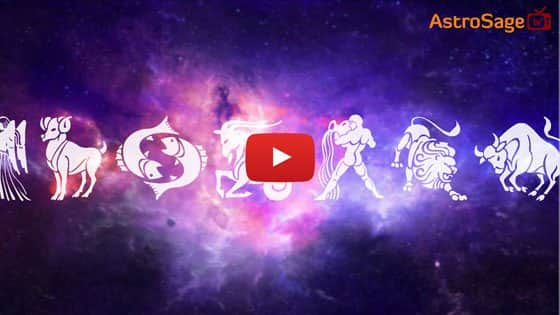 Buy Gemstones

Best quality gemstones with assurance of AstroSage.com
Buy Yantras


Take advantage of Yantra with assurance of AstroSage.com
Buy Feng Shui

Bring Good Luck to your Place with Feng Shui.from AstroSage.com
Buy Rudraksh


Best quality Rudraksh with assurance of AstroSage.com