Sheep Horoscope 2021 - Chinese Horoscope 2021 For Sheep Chinese Zodiac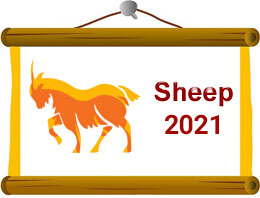 The Sheep Chinese Horoscope 2021 for the year Metal OX is based on the theories of Chinese Astrology and foretells the various aspects of the life of Chinese Sheep during the year 2021. How will their new year go? Will they face any challenges? How will be their financial aspects? Will they get the house of their dream? What will bring a turn about in their life? You will get an in-depth knowledge of the Sheep's life pattern and destiny in the year of Ox. To find out the career, health, economic stability, love and affairs, compatibility and more about their fortune, read the below article.
Sheep Chinese Horoscope 2021: What are the Birth Years of this Chinese Zodiac?
Years of Birth: 1931, 1943, 1955, 1967, 1979, 1991, 2003, 2015, 2027, 2039
Sheep Chinese Horoscope 2021: Character Traits
The Sheep is the eighth sign as per the Chinese Animal Zodiac. As per the Chinese Mythology associated with this sign, it is said that all the animals were invited to a party by the King. The Sheep had a rough journey and faced challenges in reaching the venue and could make it to the eighth places only. Therefore, number eight is associated with Sheep. Also, it is believed that this Chinese Sheep is one of the most hard-working and diligent signs of the Chinese Zodiac and achieves success after a lot of hard work. They are the symbol of virtue and hold a very high place. Furthermore, as per the Chinese mythological facts, Sheep is known as the God of Justice
The natives born under this sign possess good artistic qualities, are soft-spoken and extremely patient in their dealings. They are not proactive but are good at following others, if they are convinced well. This makes them a good teammate, as they will carefully listen and precisely go by the guidelines advised to them. They are shy and conventional in their approach, which makes them very homely and reliable. They have an inclination towards the soft subjects like decorations, flower arrangement, cooking and gardening.
The Sheep Chinese natives are the most soft-hearted animal sign as per the Chinese Astrology. They are good at sympathising with people and forgiving them. They are sweet, caring and nurturing. Their kindness and gentleness is extended not only towards human beings but also animals. They do not have fighting spirits, therefore under odd circumstances they end up criticising the society.
Sheep Chinese Horoscope 2021: Summary
In accordance with the Chinese Predictions 2021, Sheep natives will not have a smooth year ahead. They will have to gear up themselves and work really hard to secure their future and make their life better. The beginning of the year will be better, as you will get support and concern from your family and friends. You will get good opportunities to rectify your past mistakes, however, in order to get full advantage out of the situation, you will need to put some effort. Your focus and attention will be distorted, due to which you may face set back in your professional and personal life.
Chinese Sheeps should avoid making any decisions independently, be it related to work or their personal life. Also, they need to be more expressive during this year else their feelings will be misunderstood by their dear ones. They need to be cautious in making any kind of investments, especially during the latter half of the year.
Sheep Chinese Horoscope 2021: Career Horoscope 2021 for Chinese Sheep
As per the Sheep Chinese Horoscope 2021, the year of Metal Ox will bring loads of work on Sheep's shoulder. You will get a number of projects to work on, which will demand your focused attention and efforts. You will feel over-boarded with work, therefore you should consider dividing your work and take assistance from your co-workers. Your colleagues will support and help you in your endeavours. Your hard work and determination will be recognised by your employer and you will get rewards or hike in salary for the same. You will be blessed with the grace of an auspicious star "Ba Zuo" during this time, this will bring some luck in your professional life and safeguard you from getting into any major losses.
2021 Sheep Chinese Horoscope: Finance Horoscope 2021 for Chinese Sheep
The Sheep Chinese natives may not get very lucky in terms of finances during the year of Ox 2021 as per the Chinese Astrology. You may face some unforeseen losses, therefore you are advised to keep yourself away from speculation-related activities. Further, you should avoid making high expenditures on luxurious products. You should spend reluctantly and maintain a good balance between your income and expenditure. Also, avoid lending money or making any big investments during this time, since the results may not be fruitful. This year is not favourable for economic growth, in fact, you may face a shortage of funds and will look up to borrow money. You are advised not to take money from anyone as it will add on to your financial burden and backlogs.
Do You Have Riches Like Ambani In Your Future? Order Your Raj Yoga Report Now!
Sheep Chinese Horoscope 2021: Love Horoscope 2021 for Chinese Sheep
The Chinese Horoscope 2021 states that the natives who are in a relationship will need to make efforts to keep up their bond. You will feel distracted and lost during this year of OX. You will be in solitude and will be inside your cocoon, which will not be appreciated by your partner. They will demand your attention and love, you may face challenges in wooing your lover. You are advised to spend quality time with your dear one and take your heart out, as they will understand and support you in your difficult times.
The singles may not be blessed to find their perfect partner. You will be too reserved and resistant to be a part of any social gatherings. Also, you will avoid meeting your close friends and family during this time. This will impact your relationship status since you will not get any occasion to meet new people and interact with them. Your temperament of being aloof will land you nowhere, you are advised to push yourself, try to be active in community-based gatherings and make some good friends. As today's friends may turn into good compatible partners in the future.
Married couples will share a comfortable bond. You will renew your connection by spending time with your spouse and learning more about them. Your mutual understanding, trust and respect will grow stronger. You may plan a trip with your partner to enjoy each other's company and bring back romance in your married life.
Sheep Chinese Horoscope 2021: Health Horoscope 2021 for Chinese Sheep
The Sheep Chinese Zodiac individuals will have a good physical well being, they will not get any major diseases. You may fall into clinches of stress, which will impact your digestive system and may give some stomach ache and acidity. Also, you may face some nervous issues and turn insomniac. You are advised to keep yourself calm in order to avoid any kind of stress or anxiety. You should get into some yoga or brisk walking routine with some meditation schedule. This will keep you relaxed and you will be able to keep yourself stress-free. Also, you are advised to plant or nurture a tree. This will help in improving your breather work and relax your mind and nervous system.
Click To Read in Detail: Chinese Horoscope 2021
Sheep Chinese Horoscope 2021: Important Things to Keep in Mind
As per the Chinese Horoscope 2021, all the years bring some approving and adverse periods for all the Chinese animal zodiacs. The Sheep Chinese natives will also face some fortunate and unfortunate events in the year of Metal Ox 2021. However, if the things are being performed at the correct time then some uncertain factors can be avoided. There are following days, numbers, colours and direction which can influence their tasks, performing things as per the auspicious guidelines may bring favourable results.
As per Chinese Astrology, Sheep can consider South & Southeast directions for carrying out their auspicious works.
Chinese Sheep natives will get good results if they use color Beige and Yellow for most of their events, as it will bring good results as per the Chinese Horoscope.
The most beneficial numbers for Sheep during this year of Metal Ox will be 2 and 8.
The Chinese Lunar Months February and October will bring fruitful results as per the Chinese Sheep Horoscope 2021
The Chinese Lunar Months of September and December should be avoided, since they will not be auspicious for performing any task .
We hope that the fortune of Sheep Chinese Horoscope 2021 will be knowledgeable and enlightening. AstroSage wishes you a very happy and prosperous year ahead.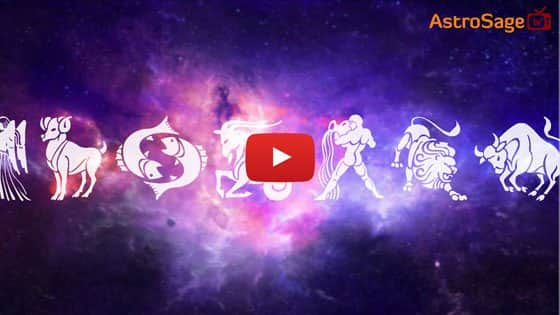 Buy Gemstones

Best quality gemstones with assurance of AstroSage.com
Buy Yantras


Take advantage of Yantra with assurance of AstroSage.com
Buy Feng Shui

Bring Good Luck to your Place with Feng Shui.from AstroSage.com
Buy Rudraksh


Best quality Rudraksh with assurance of AstroSage.com