Ox Horoscope 2021 - Chinese Horoscope 2021 For Ox Chinese Zodiac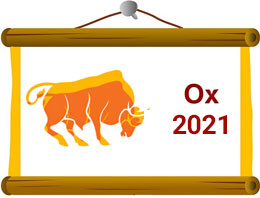 Ox Horoscope 2021 - This Chinese horoscope article is brought to you specially by AstroSage to keep you updated about how your Chinese New year is going to look like, on the Year Of The Metal Ox 2021. Some special highlights regarding the Chinese New Year 2021 will also be shared here in this article.
This article is based on Chinese Astrology and offers Chinese predictions for Ox Chinese Zodiac, which comes into effect from February 12, 2021. So, let us quickly move forward and know which years are considered to be under this zodiac and how will this year turn out to be for natives who are registered under this sign.
Ox Chinese Horoscope 2021: What are the Birth Years of this Chinese Zodiac?
The years: 1925, 1937, 1949, 1961, 1973, 1985, 1997, 2009, 2021, 2033 will be considered as the Years of the Ox.
Ox Chinese Horoscope 2021: Character Traits
Those who are not much familiar with the concept of Chinese astrology should know that there are twelve Chinese Zodiac Animal Signs in Chinese Astrology which are Ox, Rat, Monkey, Sheep, Horse, Snake, Dragon, Rabbit, Pig, Dog, Ox and Tiger. Now, out of all these animal zodiac signs mentioned here, let us get to know the features of the animal ox and how the natives of this sign are usually characterized.
Ox personalities are very much slow in action, but they are also quite persistent. Once they decide something, they will hold on to the end of that thing. They are often cautious and careful and hence they take a very long time for consideration before they get going with something. Stability is another visible and strong characteristic in their personality, as they are never ever impacted by the environment changes and judgment passed on by others. With great faith and strong willpower, they move forward to their goals. They are quite honest and patient and can be called reliable companions and friends. Apart from this, they are also independent and industrious, which makes them eligible to achieve things very easily.
One of the prime drawbacks or weaknesses of Ox Chinese zodiac natives is their stubborn nature, as they can rarely change their minds to accept whatever others say. They like to do things at their own slow pace. Often they are graced with average outcomes because of lack of efficiency. They seem to be quite moody, actually fractious, obstructive and irritable. They also find it quite difficult to please their partners whenever they are in a romantic relationship. At times, they also tend to be quite clumsy.
There are five categories of Oxes according to five elements. Let us find out what they are.
Wood Ox Natives: Those natives who are born in the year 1925 and 1985 can be called Wood Ox. Such natives are quite frank and remain more than ready to defend the helpless.
Fire Ox Natives : Those natives who are born in the year 1937 and 1991 can be called Fire Ox. Very often they are selfish and tend to be practical.
Earth Ox Natives : Those natives who are born in the year 1949 and 2009 can be called Earth Ox. They are categorised as honest, thoughtful and caring.
Gold Ox Natives : Those natives who are born in the year 1961 and 2021 can be called Gold Ox. They are quite popular amongst their own circle.
Water Ox Natives : those natives born in the year 1913 and 1973 can be called Water Ox. Very often, they have a very strong sense of judgement.
Now, let us move ahead and find out how the year turns out for this Chinese Zodiac Sign and the people registered under it.
Ox Chinese Horoscope 2021: Summary
According to traditional Chinese astrology Ox Chinese horoscope 2021 will prove to be quite advantageous. Natives who are single as of now will get a chance to meet the love of their life. Those who are already in love tied the Knot to the beloved. At the same time those who are already married Mein welcome third person into their life. Those natives who are career oriented will be blessed with financial rewards but only if they work hard and diligently. Native registered under this sign will also pay full attention towards their family. Some unwanted trips can also ruin your peace of mind.
Ox Career Horoscope 2021: Career Horoscope 2021 for Chinese Ox
Chinese astrology with regards to Ox Chinese horoscope 2021 says that this year will not be quite favourable for the professional life of Ox natives. Those who are already employed may remain dissatisfied due to an unstable career graph and constant fractions in their relationship with their immediate seniors and colleagues. Hence it is advised to remain tactful and patient. Those have recently turned into an entrepreneur may find it difficult at the beginning but things will fall into place slowly. Some good connections can definitely help you to climb the ladder of success.
2021 Ox Chinese Horoscope: Finance Horoscope 2021 for Chinese Ox
Ox Horoscope 2021 shows unfavourable conditions for Ox Chinese Zodiac natives. Employed Ox natives will not be on the same pay scale as their peers, which can demotivate them. Also, after a certain age, the monetary increment won't be desirable as well, which can restrict their financial freedom. Due to the lack of savings things can go against their favour as well. Therefore, they are advised to accumulate enough money to invest in real estate, but only after consulting from a professional. Thinking before taking any action will help them go a long way.
Ox Chinese Horoscope 2021: Love Horoscope 2021 for Chinese Ox
According to the predictions put forth by Ox Chinese Horoscope 2021, the love life of n natives identifying with the Ox Chinese animal will turn out to be good. Such natives share a good compatibility with those who belong to Monkey, Rat or Ox signs, but at the same time be at loggerheads with the ones who are registered under Goat, Tiger, Dragon or Horse Chinese animal zodiac signs.
Now, moving on about the love life, it can be said that the concerned natives will find the love of their lives real soon and tie the knot to them very early. But what comes, later on, is the real challenge as multiple fights and clashes can occur in the latter phase of this life. So, it should be remembered that communication is the key.
Ox Chinese Horoscope 2021: Health Horoscope 2021 for Chinese Ox
According to the predictions put forth by Ox Chinese Horoscope 2021 that natives may suffer from some minor diseases this year. Hence, it is advised to maintain a healthy and nutritious diet. Stay away from alcohol, cigarettes and other intoxicating substances, as they may impact your respiratory health. Try to inculcate the habit of performing some exercises regularly.
Do You Have Riches Like Ambani In Your Future? Order Your Raj Yoga Report Now!
Ox Health Horoscope 2021: Important Things to Keep in Mind
Here are some things with regards to Ox Chinese Health Horoscope, which should be kept in mind by natives:
Lucky Month For Ox Natives : The Seventh and Ninth Chinese Lunar Months
Lucky Direction for Ox Natives : South & North
Lucky Day for Ox Natives : The 13th and 27th day arriving every Chinese Lunar Month
Lucky Numbers for Ox Natives : 1 and 4 and any other number consisting of these two numbers.
Lucky Colors for Ox Natives : Green, Yellow, White
Lucky Flowers for Ox Natives : Peach Blossom, Morning Glory, Tulip
Now, its time to know the unlucky aspects!
Unlucky Numbers for Ox Natives : 5, 6
Unlucky Directions for Ox Natives : South-West
Unlucky Color for Ox Natives : Blue
Unlucky Months for Ox Natives : 4th & 11th Lunar Months as per the Chinese Calendar
We hope that you will find this article on Ox Chinese Horoscope 2021 quite helpful. Thankyou for connecting with AstroSage!!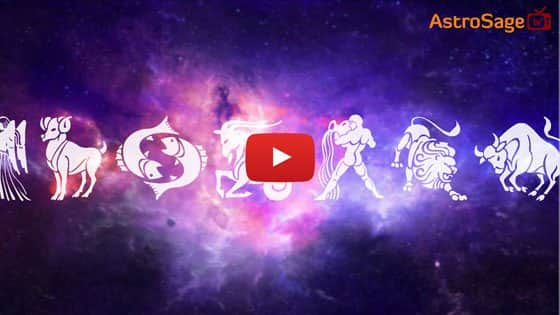 Buy Gemstones

Best quality gemstones with assurance of AstroSage.com
Buy Yantras


Take advantage of Yantra with assurance of AstroSage.com
Buy Feng Shui

Bring Good Luck to your Place with Feng Shui.from AstroSage.com
Buy Rudraksh


Best quality Rudraksh with assurance of AstroSage.com