Horse Horoscope 2021 - Chinese Horoscope 2021 For Horse Chinese Zodiac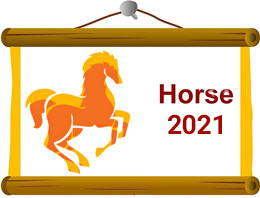 Horse Chinese Horoscope 2021 as per Chinese Astrology divulges the destiny of the Horse Chinese Zodiac natives for the year 2021. How will be their Year of The Ox 2021? Will they succeed in their career? How will their economic life be? Which Chinese Zodiac Signs will make good chemistry with them? Will relationships and marriage go well? All these queries will be answered through the Horse Chinese Horoscope 2021 predictions which is the Year of Metal Ox.
Horse Chinese Horoscope 2021: What are the Birth Years of this Chinese Zodiac?
Years of Birth: 1930, 1942, 1954, 1966, 1978, 1990, 2002, 2014, 2026, 2038
Horse Chinese Horoscope 2021: Character Traits
The Chinese Zodiac Animal Horse has a great sense of humour. They are excellent at making fun of themselves and their self-mockery skills make them good friends. The Horse Chinese Zodiac has roots in Chinese mythology. They belong to the fire element and their energy is Yang, some of their characteristics are typical to that of the animal Horse. They are independent and progressive, however, can become intolerant and aggressive when they are controlled and bereaved of their prerogative.
The Horse natives are quick and efficient in their endeavours. Their swiftness sometimes hampers the efficiency of their work, since they don't do the adequate investigations before proceeding with their assignments. Also, they believe that they are self-sufficient, therefore will never go and ask for advice from anybody. In relationships, they make loyal and fervent partners, they will always be charmed up by the surprises from their associates.
Horse Chinese Horoscope 2021: Summary
Horse Horoscope 2021 based on Chinese Astrology indicates that the Metal Ox 2021 Year will bring some changes in their life pattern. You will need to be more active and attentive with a bundle of energy to face challenges. This year you will get things only after loads of struggle therefore, you should be up with your fighting spirit. Further, making any kind of big decisions independently may bring unfavourable results. However, you will get support from your family and friends, which will keep your spirits high. You will face several circumstances, which will require reflection and a deep understanding of the subjects. The 2021 Year of Ox will bring some transition in your existence, where you will reconstruct things around you. This time is to improvise on what you already have instead of starting anything new.
Horse Career Horoscope 2021: Career Horoscope 2021 for Chinese Horse
As per the Chinese Astrology the career of the Chinese Zodiac Horse in 2021 will be moderate. You will need to put forth the best of your efforts and hard work in your endeavours. You will be overloaded with lots of work and feel stressed at times. The way out is to delegate responsibilities and work in a team, otherwise, you may tend to lose the minute details in your work, which may cause big penalties and liabilities. Those who are in marketing and journalism will have a better year since you will be able to convince clients with your communicative skills. However, you will have to choose your words wisely in order to persuade the crowd.
The individuals who are looking out for new job opportunities should wait since this year is not favourable for switching between jobs. Your relation with your boss and coordination with management will define your promotion and growth during this year. The unemployed natives can get job offers through referrals or good placement services.
2021 Horse Chinese Horoscope: Finance Horoscope 2021 for Chinese Horse
In accordance with the Chinese Predictions 2021, the Horse will face the ebb and flow in their finances. You should not block your existing money by making big investments, since you may not get fruitful results from the same. You will face some challenges in earning well during this year and your spendings will be high. Therefore, you are advised to keep a close check on your income and expenditure in order to maintain a good balance of your cash flow. Avoid lending money or providing any kind of financial support to anyone, since your money may flunk. Your returns from the past investment will be satisfactory however, saving them may be difficult for you. Keep yourself away from any kind of speculation business, since you may tend to lose miserably.
Do You Have Riches Like Ambani In Your Future? Order Your Raj Yoga Report Now!
Horse Chinese Horoscope 2021: Love Horoscope 2021 for Chinese Horse The Chinese Predictions for 2021 reveals that the love life of Chinese Horse natives will be little stagnant. Those who are in the relationship may face some confrontations with their partner. You will feel that your bond is overbearing and may try to run away from your loved one by ignoring their calls and messages. You will miss the charm and adventure in your relationship. The singles may get lucky by crashing into an individual and eventually getting into a relationship. You are naturally inclined towards the Chinese Zodiac Dogs and Tigers, and also the Rats, with whom you share a friendly vibe. Your flickering thoughts and unbalanced emotions will not get you into a lasting connection during this year.
The married individuals will need to devote more time and attention to their spouse, in order to gain strength in their relationship. Your partner might feel insecure during this time period therefore, you will have to make efforts to make them feel special and provide assurance about your loyalty. You can plan a trip together or work on a project so as to get more chances to understand each other.
Horse Chinese Horoscope 2021: Health Horoscope 2021 for Chinese Horse
As per the Chinese Horoscope 2021, the Chinese Horse will be blessed with a treasure of comfortable health. However, if you have any prolonged disease or health concerns due to the age factor then you will have to take extra care of yourself. You should follow a healthy regime, go for your routine check-ups and take your medicines on time.
You may fall under the weather and get minor allergies, sunstrokes or seasonal flu however, your body will heal itself and you will be able to overcome them quickly. You may also feel a little stressed due to chaos in your professional life. However, if you keep yourself calm and relaxed by introducing some meditation and yoga practices in your routine, you will be able to cope up with it.
Horse Chinese Horoscope 2021: Important Things to Keep in Mind
The numbers, colours and directions hold an energy pattern. If you follow the ones which coincide with your destiny, it will bring favourable results. The following are the fortunate directions, numbers, colours and months. You can take them into consideration while performing any task during this year.
As per the Chinese Astrology, the direction that is most favourable for Chinese Horse is South and Southeastern.
The colour of passion and spirituality will be fruitful during this year in accordance with the Chinese horoscope 2021. Therefore, you can look up to the colours Red and Purple
In accordance with the Chinese Predictions 2021, the two lucky numbers will be 3 and 9.
The Chinese Lunar Months of January, June, August and September will be auspicious for Chinese Horse as per the Chinese Horoscope 2021.
In accordance with Chinese Astrology, Horse natives are advised to avoid Chinese Lunar Months May and November, since they will not bring favourable results for you.
We hope that the year 2021 is auspicious and prosperous for you. Happy New Year from AstroSage!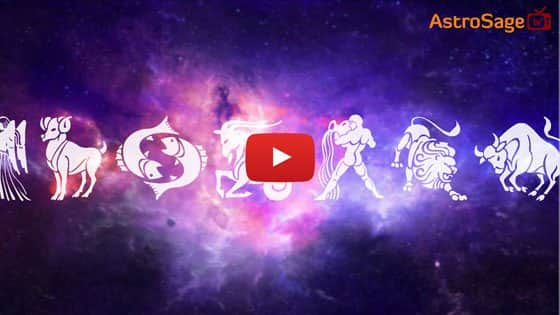 Buy Gemstones

Best quality gemstones with assurance of AstroSage.com
Buy Yantras


Take advantage of Yantra with assurance of AstroSage.com
Buy Feng Shui

Bring Good Luck to your Place with Feng Shui.from AstroSage.com
Buy Rudraksh


Best quality Rudraksh with assurance of AstroSage.com