Dog Horoscope 2021 - Chinese Horoscope 2021 For Dog Chinese Zodiac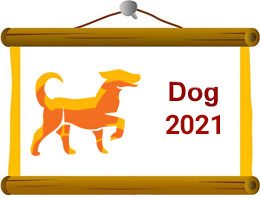 Dog Horoscope 2021 based on the elements of Chinese Astrology reveals the life of Dog Chinese Zodiac natives in the Year of the Ox 2021. Chinese Horoscope predictions for Dog natives shed light on every aspect of their lives and highlights the important factors, opportunities, challenges and other factors to keep in mind. Let us know what lies ahead for Dog Natives in regards to their love life, marriage, academics, career, profession, health, wealth and much more.
Dog Chinese Horoscope 2021: What are the Birth Years of this Chinese Zodiac?
Year of Birth: 1934, 1946, 1958, 1970, 1982, 1994, 2006, 2018, 2030, 2042
Dog Chinese Horoscope 2021: Character Traits
Natives under Dog Chinese Zodiac represents the concept of Yang and Earth among the five elements. Those born in the Year of the Dog are said to be kind, caring and selfless, and give priority to others' needs. They are known to be there with the people they love or care about, listening to them while giving them a shoulder to rely on. They assure others and help them throw away negative thoughts by offering them some words of wisdom and positivity.
Dog Chinese zodiac natives are highly respected in society. However, they can seldom act conservatively and poke their nose in someone else's business, but it is one rare sight to witness. Normally, they have a generous spirit and are concerned too much for others. They expect simple gestures from their partner, when in relationships and consider their family and loved ones as their top priority. They like all things classic since they are traditional and old-school at hearts. They are utterly hard-working and cheerful, farsighted and committed to whatever they do. In terms of love and compatibility, they are said to go along well with Tiger and Horse natives. However, things can take a wrong turn if paired with Chinese Zodiacs Sheep and Dragon.
Dog Chinese Horoscope 2021: Summary
As per Dog Horoscope 2021, the Year of the Metal Ox will give rise to some conflicts for Dog natives. Conditions won't always be in their favour, and they will have to stay attentive and careful when dealing with challenges and obstacles. Stay out of controversies and fights, and think well before speaking anything, as anything can be used against you. Talking about the favourable side, you will make significant financial progress during the Year of the Ox 2021. A rise in your reputation can ignite a sense of insecurity within people around you, either at the workplace or business. Hence, stay attentive while taking advantage of every opportunity falling in your way.
Dog Career Horoscope 2021: Career Horoscope 2021 for Chinese Dog
Chinese Horoscope 2021 for Dog natives predicts a high rise in their career graph. This means that Dog Chinese Natives will be able to achieve their long-planned goals and objectives this year. They are likely to get promoted or get an increment this year. However, they are required to remain patient and perform well while putting in their hard work and efforts without getting into any kind of trouble or office politics. However, you may find yourself being suppressed by your seniors, which is why you are advised to remain cautious at the workplace.
2021 Dog Chinese Horoscope: Finance Horoscope 2021 for Chinese Dog
Dog Horoscope 2021 predicts a favourable year of the ox 2021 for Dog natives in terms of wealth and finances. You will establish new sources of income, and start saving up. Also, you will try your best to rein in your expenses and avoid overspending or spending on unnecessary things. Chinese Dog natives working in the field of real estate, property dealing, freelancing, or consultancy may come across various opportunities and advantages. As per the Finance Horoscope 2021, Dog natives must think well before making any investments or applying for any loan. There are chances of unexpected gains such as a lottery win, bonus etc.
Do You Have Riches Like Ambani In Your Future? Order Your Raj Yoga Report Now!
Dog Chinese Horoscope 2021: Love Horoscope 2021 for Chinese Dog
Dog Love Horoscope 2021 suggests that Dog natives will mostly have a favourable love life in the Year of the Ox 2021. This will be the year of passion, romance, good communication and appreciation. Those who are single are most likely to find a suitable match this year. You will communicate well with the prospective match and open up your heat without any fear of being judged. Those who are married can face some conflicts in their marital life and may stray away unknowingly. For the year 2021, married couples are advised to be loyal and open when communicating with their partner and reveal their likes and dislikes. Those in a relationship will decide to tie the knot.
Dog Chinese Horoscope 2021: Health Horoscope 2021 for Chinese Dog
Based on Chinese Astrology, the Chinese Horoscope 2021 for Dog natives reveals that the Year of the Metal Ox 2021 will bring mixed results in terms of health. Natives of Chinese Zodiac Sign Dog will suffer from minor illnesses such as cold, cough, body ache etc. At times, they may face troubles related to digestion such as acidity, indigestion etc. These constant issues can make them irritable and more fidgety. This is why they are advised to maintain a steady diet, work out regularly, include Yoga and Pranayama in their daily schedule and reduce their salt intake. Avoiding spicy and oily foods should be their top priority. Prepare your meals at home and do not order at any cost.
Dog Chinese Horoscope 2021: Important Things to Keep in Mind
Apart from the aspects mentioned above, there are other factors that must be kept in mind when carrying out several tasks. Below we have offered you some suggestions based on Chinese Astrology that will help you plan your things accordingly and attain favourable results.
Southeast and Northeast directions are considered favourable for Chinese Dog natives.
Yellow, Purple and Red are lucky colours for Dog Natives as per Chinese Horoscope 2021 predictions.
The number 2 and 8 are said to be lucky for Chinese Zodiac Dog.
The Chinese Lunar Months considered favourable for Dog natives are January, October and November.
Based on Chinese Astrology, Chinese Lunar Months March, June and August are said to be unfavourable for Dog natives to perform any auspicious task or activity.
We hope that the year 2021 is auspicious and prosperous for you. Happy New Year from AstroSage!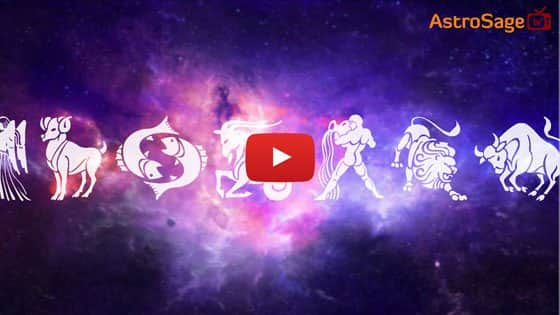 Buy Gemstones

Best quality gemstones with assurance of AstroSage.com
Buy Yantras


Take advantage of Yantra with assurance of AstroSage.com
Buy Feng Shui

Bring Good Luck to your Place with Feng Shui.from AstroSage.com
Buy Rudraksh


Best quality Rudraksh with assurance of AstroSage.com