Pig Chinese Horoscope 2021 - Chinese Horoscope 2021 For Pig Chinese Zodiac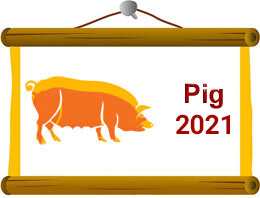 Pig Chinese Horoscope 2021 - This AstroSage article on Chinese Pig Horoscope 2021 contains predictions for the year of the Metal Ox with regards to natives registered under the animal zodiac sign, Pig. With the help of Pig Chinese Horoscope 202, natives under this sign can find out how the various arenas of Pig major natives will turn out to be in the year of the Metal Ox. Forecasts regarding the professional, financial, love, health etc are a part of this Pig Chinese Horoscope 2021.
Pig Chinese Horoscope 2021: What are the Birth Years of this Chinese Zodiac?
Year of Birth: 1947, 1935, 1959, 1983, 1971, 2007, 1995, 2019, 2043, 2031
Pig Chinese Horoscope 2021: Character Traits
This animal zodiac sign is also called the Boar, is the twelfth and also the last sign to be registered under Chinese Astrology. The Pig Chinese horoscope also signifies the Yin and the Earth element. Let us now move on to find some characteristic traits of the Pig zodiac and the natives registered under this sign.
Strengths
Most pigs have a quite accommodating personality.
They have a calm temperament with a strong heart.
They are gallant and chivalrous at the same time.
They are honest, frank and also expect others to be the same.
Weaknesses
They are hot tempered and impulsive.
They tend to be quite naive at times.
They are not very good with communication.
Pig natives are also quite gullible.
Pig Chinese Horoscope 2021: Summary
Pick Chinese horoscope 2021 step that the concerned natives will have to come to terms with some mixed results during this year. Opportunities and obstacles will come to your way in a balanced manner and you will have to remain extremely careful all throughout the year. Do not make any major decisions in your life during this period. There are also chances of undertaking numerous trips during the year of metal OX 2021. When it comes to your professional life, do not hesitate to take the lead and share your ideas with everyone. Be a bit more flexible in your approach and refrain from acting stubborn.
Pig Career Horoscope 2021: Career Horoscope 2021 for Chinese Pig
Pig Chinese horoscope states that 2021 will be an average year for natives registered under the zodiac sign Pig. Therefore, you need to stretch your edges to a great extent to remain at the receiving end of prosperity and success. Professionally too, this year's time will not be quite favourable for you, which is why you are advised to wait until the next year to make some breakthrough career related decisions. Those who are unemployed might find it difficult to stumble upon a suitable job. But this doesn't mean that you have to give up on your hopes and expectations, keep them high and you will see them getting fulfilled in the near future.
Pig Career Horoscope 2021: Finance Horoscope 2021 for Chinese Pig
According to Pig Chinese Horoscope 2021, this year will be full of ups and downs. You are advised to keep your guard down while making any investment or undertaking any monetary transaction. Go low profile and avoid taking financial decisions impulsively. Take note of the market conditions previously before making any purchase or sale related decision. Give your best to any sort of freelancing activity that crosses your path during the year of the metal Ox 2021.
Pig Chinese Horoscope 2021: Love Horoscope 2021 for Chinese Pig
As per Pig Chinese Horoscope 2021 the year of the metal of 2021 will remain somewhat average . Limited single natives of the sign will get opportunities to meet new people during this year. You shouldn't be disappointed as your friend circle will be increasing as compared to before. You will spend most of the year travelling and this is when you may get a chance to meet your soulmate. Those who are in a committed relationship may find it difficult to strike the right kind of balance between their personal and professional life. Try to spend some time with your partner too. Married natives are specially requested not to give to temptations.
Do You Have Riches Like Ambani In Your Future? Order Your Raj Yoga Report Now!
Pig Chinese Horoscope 2021: Health Horoscope 2021 for Chinese Pig
As per Pig Chinese Horoscope 2021, natives registered under this sign will suffer from small bruises and injuries, but no big or serious accidents will take place. In the Year of the Metal Ox 2021, Pig natives will feel extremely tired and worn out, which can cause both mental and physical stress. Therefore, do not forget to get plenty of sleep and rest on holidays. During this time, you should avoid falling sick near friends or relatives, and if important, do not forget to carry face masks and gloves that can cover you properly. Since sunlight is good for your health and skin, spend a lot of time taking sunbathes.
Pig Chinese Horoscope 2021: Important Things to Keep in Mind
Before wrapping up this AstroSage article on Pig Chinese Horoscope 2021, we would also like you to know about some favourable and unfavourable aspects and so. These are all very crucial aspects with regards to Chinese astrology. Let us move on and find out what those aspects really are.
Favourable Direction: Northwest and Southeast
Favourable Color: White, Grey and Blue
Favourable Number: 1, 6
Favourable Months :January, June - Chinese Lunar Months
Unfavourable Months : April, July, October Chinese Lunar months.
We hope that you will appreciate this write up of ours on Pig Chinese Horoscope 2021. Thank You so much for connecting with AstroSage.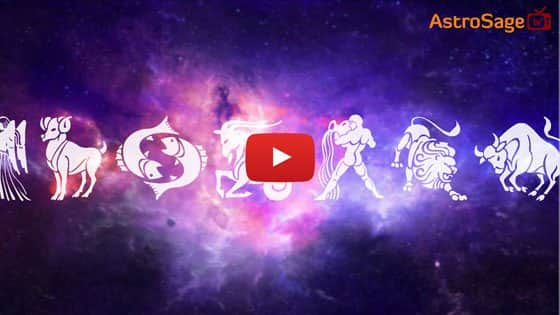 Buy Gemstones

Best quality gemstones with assurance of AstroSage.com
Buy Yantras


Take advantage of Yantra with assurance of AstroSage.com
Buy Feng Shui

Bring Good Luck to your Place with Feng Shui.from AstroSage.com
Buy Rudraksh


Best quality Rudraksh with assurance of AstroSage.com