Snake Horoscope 2021 - Chinese Horoscope 2021 For Snake Chinese Zodiac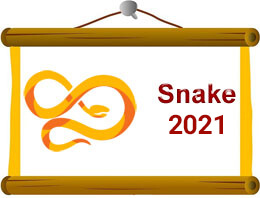 Snake Chinese Horoscope 2021 - This AstroSage special article on Snake Chinese Horoscope 2021 will provide you with some intrinsic predictions concerning the upcoming year of metal Ox and how natives registered under Snake zodiac sign will perform in various areas of their lives.
Not only this, Snake Chinese horoscope 2021 will also brief you about some special characteristics of the concerned natives and how they are different from the rest of the animal zodiac registered folks. Thus, you will not only know the predictions for your upcoming year of the metal Ox 2021, but also be able to judge your strengths and weaknesses.
Let us now move forward and discover some traits of Snake Chinese horoscope 2021.
Snake Chinese Horoscope 2021: What are the Birth Years of this Chinese Zodiac?
Before moving forward, let us tell you that people who are and will be born during these years will be classified as Snake. They are : 1929, 1941, 1953, 1965, 1977, 1989, 2001, 2013, 2025, 2037
Now, let us talk about the characteristics of this animal zodiac sign.
Snake Chinese Horoscope 2021: Character Traits
Snake Chinese Horoscope 2021 - This animal zodiac associates itself with the Fire element and can be called the Yang. Very often the concerned natives turn out to be outgoing, masculine and adventurous. Let us now quickly go through the various traits a snake dominated person possesses.
Snake dominated people are often categorised as humorous and sophisticated at the same the same time.
Upon facing chaotic situations, Snake natives deal with situations very calmly.
Even though they appear to be calm, they are quite observant and remain alert all throughout the time.
They can get things done without taking help from others, hence they can be regarded as self sufficient.
Men who are born during the snake years often tend to be mysterious and experienced at the same time.
Women on the other hand are very graceful and elegant at the same time.
They are the least compatible with the natives who are born under the animal signs of Tiger and Pig.
Interestingly, the health of a snake also depends on their genes.
Snake Chinese Horoscope 2021: Summary
Snake Chinese horoscope 2021 states that this year will be quite favourable for you. Positivity and optimism will be your lucky charm during 2021. Not only your professional life but your personal life will also bloom tremendously and you will stumble upon Vinnie profitable opportunities to make it big in life. Job holders may also expect the promotion during this period. Your stature and reputation within the society will increase. Not only your family members but your peers will stand by you through thick and thin. But there are also chances of people turning against you which is why you are advised to remain alert and careful all throughout 2021. Keep a positive and confident attitude and things will fall into place.
Snake Career Horoscope 2021: Career Horoscope 2021 for Chinese Snake
Snake Chinese Horoscope 2021 you will be provided multiple opportunities to prove your calibre and excel in your professional life. There are also chances of you acquiring a promotion which is why, you should keep working hard for the same. Your colleagues will stand by your side and help you get through your professional problems. It is strictly advised to stay away from office politics as it may hamper your professional life tremendously.
2021 Snake Chinese Horoscope: Finance Horoscope 2021 for Chinese Snake
According to the snake Chinese horoscope 2021, you will be gifted a stable financial life during the year of the Ox 2021. Those who are enrolled in a job may come across the most stable job opportunities and also some freelancing options which may add a little more to their current level of income. However, it is advised not to act impulsively while making Investments as you are required to go through a tremendous amount of introspection while doing so. It is advised not to remain greedy in search of money as many legal troubles await you.
Snake Chinese Horoscope 2021: Love Horoscope 2021 for Chinese Snake
Snake Chinese Horoscope 2021 states that there will be quite a few hurdles for Snake chinese major animal natives. Specifically speaking, female natives will remain at the receiving end of more problems. Hence, those who are single as of now must prepare to face hurdles and obstacles as this is not quite the right time to look for partners. Even if you confess to your love, it won't be reciprocated well.
For those who are already in a committed relationship, you are advised to communicate your thoughts to your partner rather than running away from it. Sit down together and work on your problems. They say distance makes the heart grow fonder, which is why you should implement this mantra and try to bring out the best in your relationship. Hence, you should focus on making your relationship better rather than paying attention towards some trivial issues.
Snake Chinese Horoscope 2021: Health Horoscope 2021 for Chinese Snake
Snake Chinese Horoscope 2021 talks about the stable health conditions of Snake Chinese zodiac natives during the year of the metal ox 2021. Predictions which have a strong basis on Chinese Astrology say that Chinese Snake natives will be inflicted with some mid level problems like cough, cold, flue, stomach ache etc. It is advised to restrict the usage of excessively fatty and greasy food items. Do not forget to add more and more Vitamin D to your diet as there are chances of you being inflicted with Arthritis. Be extremely careful while travelling. Also, develop the habit of doing exercise or Yoga regularly.
Snake Chinese Horoscope 2021: Important Things to Keep in Mind
Before concluding this AstroSage special article on Snake Chinese Horoscope 2021, we would also like the readers to know about some favourable and unfavourable aspects associated with the zodiac sign snake, which natives belonging to this zodiac sign should definitely keep in mind. Let us take a look at what they are.
Favourable Direction: Southeast and South.
Favourable Colors: Purple, Red and Orange
Favorable Numbers: 4, 9
Favourable Month: Chinese Lunar Months August and December
Unfavourable Month: Chinese Lunar Months January and October
We hope that the article on Snake Horoscope 2021 provided by AstroCAMP offers required information based on which Snake natives can lead their life in a fruitful way. We wish you all the best for the Year of the Metal Ox 2021.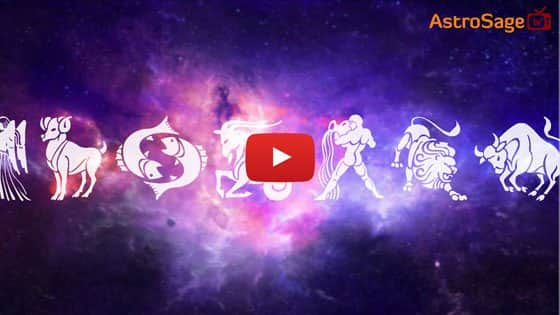 Buy Gemstones

Best quality gemstones with assurance of AstroSage.com
Buy Yantras


Take advantage of Yantra with assurance of AstroSage.com
Buy Feng Shui

Bring Good Luck to your Place with Feng Shui.from AstroSage.com
Buy Rudraksh


Best quality Rudraksh with assurance of AstroSage.com