Monthly Capricorn Horoscope
May, 2021
General
For the natives of Saturn-ruled Capricorn, this month of May can bring some ups and downs in their field of career. In family life, the natives of this zodiac sign will get mixed results, while Capricorn students will most likely attain good results this month. Some of them will attain success in competitive examinations. Remain careful about health. Let us now know in detail how this month will be for the natives of Capricorn zodiac sign.
Career
In terms of career, Capricorn residents may have to face fluctuations in the field of work this month, although good results are likely. The aspect of Venus, Saturn, Jupiter and the Sun on your tenth house is going to cause some problems. During this time, you may feel confused about many things and distracted from your work. Try and remain focused on your work and concentrate well to incur favourable outcomes.
On the other hand, if you talk about the natives who do business, this month can prove to be good for you. This is because you may resolve some of your impending problems related to the business. You may be able to establish your business well and through continuous efforts, your business can grow. If you wish to do something out of the box, you must talk to someone experienced or senior of the house before going ahead. Avoid taking any step in overconfidence or else you may have to face the consequences.

Finance
Talking about the financial conditions for Capricorns, then the presence of Jupiter in your second house and the conjunction of Mercury and Rahu in the fifth house will strengthen your economic conditions. This month, you can earn money from many sources and succeed in accumulating wealth. Those who have or are investing their capital in their business will also come by favourable results. Many of your financial problems are likely to end after May 28 this month.
However, in spite of this, you are advised not to spend any money in excessive enthusiasm. It will be good for you to invest during this time, as this investment can prove to be of major help in the coming time. Do not hesitate at all to meet the needs of your home. Overall, this month is going to be very good financially for the Capricorns, you will not have any major problems related to money.

Health
This month of May will be better than normal in terms of health. You may face small health problems such as an upset stomach etc. But if you take care of your eating habits, then you can avoid suffering from such problems. You should consume more fluids this month, as this will improve your digestive system. If you want to keep yourself fit, then exercise must be included in your daily routine. The natives of this zodiac sign who have crossed the age of 50 should go on a walk daily, this can relieve them from many problems.
Love/Marriage/Personal Relations
This month of May can be quite spectacular for the natives of this zodiac sign. With the conjunction of Rahu and Mercury in the fifth house of love, you can convince your beloved with sweet talks. Along with this, you can most likely benefit through beloved this month. Your partner's trust in you will rise, which will help you balance your love life. Your partner can give you some kind of gift to make you feel special and happy this month.
Though the married natives of this zodiac sign will have to be very careful this month. Due to the aspect of Saturn on your seventh house, you will become honest and loyal towards your spouse, but any mutual differences can cause separation. You should talk to your spouse with an open mind this month to improve your married life. Sometimes, any kind of discord can arise due to disharmony, but you need to keep in mind to keep your ego aside to increase your trust and go back to your normal life gradually. Also, bring flexibility in your behavior.

Family & Friends
Capricorn natives can perform auspicious tasks this month. A sense of positivity will arise in the environment due to these auspicious vibes. However, the presence of Jupiter in your second house and the presence of Sun and Venus in the fourth house are also likely to cause some fluctuations in Family Life.
You have to remain careful in matters related to money. In case you are discussing financial matters with any member of the family, remember to do so in the presence of someone older or experienced. Some natives may welcome a baby in their family this month. You will get full support of younger siblings this month, and together with them, you will succeed in uplifting the atmosphere of the house. It is advised that you should not take the harsh words of family members in your heart, rather keep the matter clearly in front of them. It will help you feel relieved from any kind of mental disturbance and improve the family situation gradually.

Advice
You should worship Lord Maha Ganesh Ji every day and recite Shri Ganapati Atharvashirsha.
Donate iron and Urad Dal, feed the poor and offer Dakshina.
Adorn a ring made out of Horseshoe.
Chant the mantra: ॐ प्राँ प्रीं प्रों सः शनैश्चराय नमः/oṃ prām̐ prīṃ proṃ saḥ śanaiścarāya namaḥ

These are generalized predictions based on your moon sign. For more personalized predictions, connect live with an Astrologer on call or chat!

» Capricorn Compatibility
This is an excellent combination as far as sign compatibility is concerned. The energy flow is from positive to negative ter...
This is not a favorable alliance in consideration with sign compatibility. The natives can ponder over each other's weakness...
This is not a good combination and the natives could be unfriendly or suspicious towards each other. A combination that coul...
This combination indicates that the natives will be involved in constructive and creative jobs. The girl can help the boy in...
This combination is not supported by our Vedic astrologers. Both are required to have a lot of patience in order to make the...
The girl does not match the boy's energy level. The boy will face the critical situations bravely, whereas the girl will get...
An idealistic and conscientious couple who will seek and value each other's opinion. The boy is usually kind and will encour...
This combination is usually indicative of mutual generosity and kindness. Both are affectionate, dynamic and progressive in ...
This is not a good combination as far as sign Gunas are concerned. The natives may have differences of opinion on certain is...
Strongly compatible match as far as sign compatibility is concerned. Both will understand each other's mood and temperament....
Not a very beneficial and agreeable combination. Both parties will make unreasonable demands on each other and will come out...
This will be a happy and fruitful match, as these two people have a sound understanding of each other's needs and deficienci...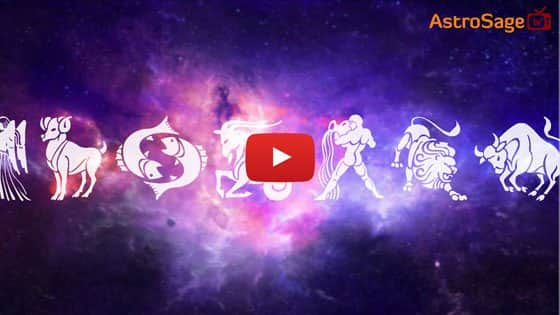 Buy Gemstones

Best quality gemstones with assurance of AstroSage.com
Buy Yantras


Take advantage of Yantra with assurance of AstroSage.com
Buy Feng Shui

Bring Good Luck to your Place with Feng Shui.from AstroSage.com
Buy Rudraksh


Best quality Rudraksh with assurance of AstroSage.com