Coronavirus: stay at home Leave your home if it's necessary. It will help stop the spread of novel coronavirus & COVID-19
Monthly Cancer Horoscope
June, 2020
General
Natives belonging to the zodiac sign Cancer are specifically advised to take care of your health during the month of June, as the situations are not quite in your favour. However, in terms of income and expenses, you may be at the receiving end of mixed results. They will have to think prudently in both of these matters. Familial front will remain prosperous. After dodging the problems at the beginning of this month, your children will be seen making gradual progress. Opportunities will be made available to take short distance trips. Along with this, members of the family will also be seen standing by you through thicks and thins and participate in putting an end to your existing problems. As a result, your mental tensions will decrease to some extent and you will be able to think about your domestic and other conditions in a better manner. This will enable you to take the right decisions to take the month forward in a better manner.

Career
In terms of your career, situations inducing ups and downs will prevail. In particular, the first half of the month may remain somewhat weak for you, as your rivals may remain quite active and try to prevail over you. But, you should not lack focus as the second half of the month will usher in with some favourable results. Your credibility, which was a little weak, will be strong again and you will earn respect within the workspace. Senior officials will remain in your favour and situations will slowly start tuning on your side. If you are a business professional, then this is the most auspicious time to reap benefits from your trade. Add more vivacity to your hard work. If you work by adhering to some good strategies with far-sightedness, then you will be able to earn a lot of benefits in the meantime. You will also be provided opportunities to work on behalf of the government sector. Hence, do not let go of such an opportunity, as flourishing profits are around the corner.
Finance
From the economic point of view, it can be stated that the month of June will remain average for Cancer natives. In particular, you may not have to worry much about your financial situation during the first half of this month as the presence of the planets Venus and sun in your eleventh house will keep the inflow of your income intact. However, the residence of Mercury and Rahu in the twelfth house may increase your expenses to a great extent, which may take a toll on your economic status. As a result, economic problems may slowly crepe in. However, when the transit of Mars takes place in your ninth house, situations will improve automatically. Overall, it can be declared that expenses will remain on the higher side and income is also expected to remain mediocre during the month of June. Hence, you advised to take each and every step very carefully and also think twice before investing your monetary resources.
Health
In terms of your health, the month of June may remain somewhat weak. The occupancy of Saturn and retrograde Jupiter will be hosted by your seventh house. At the same time, the planet Mars will also remain posited in your eighth house. The planets Sun and Venus will take rest in eleventh house, while Rahu and mercury will occupy the twelfth house. All of these planetary positions may generate physical difficulties for you. Hence, you are advised to remain extremely cautious during this time. Seek the guidance of a medical practitioner on the occurrence of a minor problem so that you can put an end to it immediately.
Love/Marriage/Personal Relations
For couples who are in love, this month will prove to be propitious. The second half of the month is more important in particular, as your love life will be getting a new direction during this time hands. As compared to before, your romantic connection will get strengthened. The affliction of Venus on your fifth house will be somehow overshadowed by the Sun. However, when the same Surya Dev makes its transit in your twelfth house, you will start getting the full fledged blessings of Lord Venus. Your love life will start to blossom and prosper. You may also take a tour with your beloved and spend some quality time with each other.
If you are married, then this month will prove to be somewhat challenging for you. The presence of Saturn in your seventh house along with retrograde Jupiter may inflict your life partner with multiple health problems. Due to the occurrence of various ailments, mental tensions can also increase. The situation is not at all favourable for your marital life. Life partner may remain irritated due to a certain reason and your marital life may face blows because of him/her. Keeping your spouse's health in mind, you should talk to him/her in an amicable manner. Try to cheer up your life partner so that your conjugal life becomes more radiant.

Family & Friends
While talking about the fate of the domestic lives of Cancer natives, it can be stated that this month will prove to be excellent with regards to it. Members of the family will understand each other and acknowledge one another's feelings. As a result, happiness will flow into the household. Good amount of profits will also be obtained from elder siblings. They will serve as your advisor and provide you with the necessary guidance as and when necessary. Meanwhile, family's income will increase on account of a certain property. A small function may also be hosted at your place, due to which various relatives may flock to your house. Kith and kin may also be helpful in increasing the inflow of your income. In this manner, the month of June will be hip and happening for the domestic lives of Cancerians.
Advice
This month, as a remedy, you should light a lamp of mustard and or sesame oil in the root of the Peepal tree in the evening on Saturday and do seven circumambulation of the tree. Apart from this, after filling mustard oil in an iron or earthen vessel, one should donate it to someone after witnessing its shadow.

» Cancer Compatibility
This is regarded as an excellent sign combination. They will have harmony in their relationship and will share the same wavel...
She will have an irresistible magnetism that will keep him hooked. He will communicate in charismatic way to keep her involve...
This is Dwi-dwadash position (2-12) which is not considered good in Vedic astrology. It also indicates the fundamental differ...
This is regarded as a good sign combination. They will have the same wave-length and will be at same emotional and intelligen...
This is not regarded as a good combination due to Dwi-dwadash (2-12) position. She will be assertive and dominating. He will ...
This makes a fabulous sign combination. They will share the same emotional plane and will understand each other's mood and fe...
They will be at the same intellectual and emotional plane. They will collaborate in the areas of art, fashion, music, films, ...
This combination indicates a fundamental incompatibility in their natures and thinking. There will be difference of opinion a...
There will be fundamental difference in thought process and nature. He would carve for freedom and independence. She will be ...
This is a good sign combination. They will respond well to each other and build long lasting relationship. She will be practi...
This is not regarded as a good sign combination. There will be basic differences in their ways of approaching life. The boy w...
Both the natives will be very emotional, due to which they will become irrational most of the times. Instead of trying to und...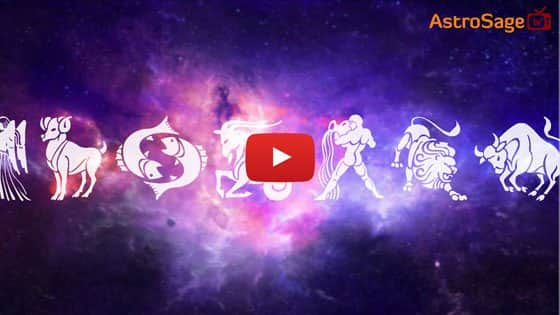 Buy Gemstones
Best quality gemstones with assurance of AstroSage.com
Buy Yantras

Take advantage of Yantra with assurance of AstroSage.com
Buy Feng Shui
Bring Good Luck to your Place with Feng Shui.from AstroSage.com
Buy Rudraksh

Best quality Rudraksh with assurance of AstroSage.com