Monthly Pisces Horoscope
May, 2021
General
For the last sign of the Zodiac Belt, Pisces, this month can be full of challenges. You may face multiple obstacles in the field of career. This month will prove to be normal for students pursuing elementary education but students gaining higher education will have to increase their efforts. The natives of this zodiac sign will have to remain careful in love and family life. Pisces natives can get good results in financial life. Let us now know in detail how this month of May will be for the natives of Pisces zodiac sign.
Career
In terms of Career, the natives of this zodiac sign may face challenges this month. Due to the presence of Jupiter in your twelfth house, employed natives will have to run around a lot. You can move away from your home due to work. At the same time, the efforts of those who want to go abroad will incur fruitful results this month. In order to attain good results in your professional life, you will have to concentrate well. This month will prove to be good for those who do business. More efforts will help them earn a good amount of money.
At the same time, some businessmen can also gain good profit through their friends. You can raise your level of marketing and grow your business through mutual communication. Those who have not been able to make good profit in business are likely to see a favorable time this month. You can also think of including the members of your family in your business in order to accomplish impending projects and tasks.

Finance
The financial aspect of Pisces natives will remain strong this month. Saturn in your eleventh house will help you earn well. You can make a good profit this month from many sources. Those who want to invest can also attain good benefits in future. Employed natives are also likely to witness an increase in income.
Natives can also attain benefits from the government sector this month. However, Jupiter is placed in your twelfth house, due to which you can spend your money in religious or social work. However, you will not have to suffer from any mental problems due to such kinds of expenses. Many Pisceans will be able to accumulate wealth this month. Overall, the financial side will remain good for Pisces natives as compared to the rest, which will help them overcome troubles.

Health
Pisceans will have to remain careful this month regarding their health. Jupiter is placed in your twelfth house due to which an unbalanced diet can spoil your digestion. Therefore, you should avoid eating fried or oily foods that can cause you problems. Rahu is present with Mercury in your third house, so you may suffer from severe pain in the shoulders and joints. Those who have crossed 50 years of age should meditate or do yoga. Also, taking your medicines on time will also remain important for you.
Love/Marriage/Personal Relations
Pisces natives who are in love are required to pay attention to their love life this month. With the aspect of the planet, Saturn on your fifth house of love can bring about major changes in your love life. You and your partner can doubt each other's loyalty over a petty issue. In case you wish to avoid such troubles, you both need to work on your relationship and develop a good bond. Maintain transparency in your thoughts and share what you think and feel with your partner. Married natives will also not see a good time this month. There can be a conflict between you and your spouse, thereby leading to major differences cropping up.
However, by the end of this month, situations will improve and both of you will develop a good level of understanding. You should not let any third person interfere between you and your spouse, even if he or she is closer. Seeking the advice of someone outside of your relationship can land you in hot soup. In order to eradicate marital woes, you need to talk and maintain good communication with your spouse. If you are a newly married couple, then avoid making any decisions in haste.

Family & Friends
Pisces natives may face some difficulties in family life this month. The presence of Venus and the Sun in your second house and the presence of Mars in the fourth house may create a situation of conflict or dispute in Family Life. The members of the family can get into an argument over any dispute related to the property. You should understand the issue properly and keep your point out front. By peeping inside their minds, you can establish a sense of harmony within the family.
Your mother may also have some health problems this month, due to which you can remain worried. In the middle of this month, when the Sun changes its zodiac sign, your family life can somewhat become balanced. You will have to use your words very carefully while interacting with the elders, as if you say something wrong, the situation can become more serious. Looking at the overall condition of the house, it can also have a major impact on your work which is not good for you. So keep a balanced mind and carry out any work peacefully.

Advice
You should worship Hanumanji and offer him a Flag.
Donate a Shastra book to a Batuk.
Venerate Lord Vishnu by worshipping bananas.
Recite Guru Beej Mantra: ॐ ग्राँ ग्रीं ग्रों सः गुरुवै नमः/oṃ grām̐ grīṃ groṃ saḥ guruvai namaḥ
These are generalized predictions based on your moon sign. For more personalized predictions, connect live with an Astrologer on call or chat!

» Pisces Compatibility
This is a difficult coalition. The boy may regard that the girl does not cope well with certain domestic issues. In turn, sh...
As far as sign Gunas are concerned, it is a very encouraging union. The individuals find each other stimulating and encourag...
This is an excellent union as the sign compatibility chart shows. The boy's full support and encouragement boosts girl's mor...
As the compatibility chart shows, it is not a very complimentary alliance. It shows fundamental difference in the approach t...
There is a meager compatibility in temperamental characteristics, outlook and objectives. Bhakoot indicates ego development ...
This combination indicates that the natives will be involved in constructive and creative jobs and are very compatible for e...
Since, this combination is overly harmonious; natives can be insincere and hypocritical towards each other. However, the boy...
This is not a good combination as far as sign compatibility is concerned. The girl is likely to regard boy as selfish and ma...
The relationship shares a fair amount of compatibility. Not only they have been able to maintain a lifelong work life balanc...
One of the best combinations as far as sign Gunas are concerned. It shows that there would be understanding of feelings and m...
Since, both sign Rasis are 2nd and 12th from each other, not very good prospects for happy relationship here. He may find he...
They will make the best of each others' qualities. He is serious, well-mannered and success oriented, while she is patient, ...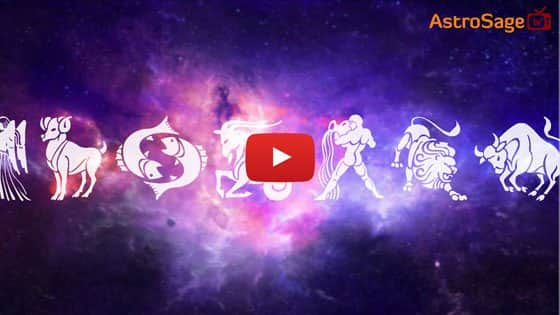 Buy Gemstones

Best quality gemstones with assurance of AstroSage.com
Buy Yantras


Take advantage of Yantra with assurance of AstroSage.com
Buy Feng Shui

Bring Good Luck to your Place with Feng Shui.from AstroSage.com
Buy Rudraksh


Best quality Rudraksh with assurance of AstroSage.com