Monthly Libra Horoscope
August, 2021
General
For natives belonging to the zodiac sign Libra, the month of August will have overall favourable results. From the point of view of your career, you will come into terms with some great results. You will focus on your work which will make you eligible for professional success.
However, you are advised to remain careful of falling prey to overconfidence as it can be quite harmful for you. With regards to your education, this is quite a favourable time. Success will be obtained in the case of higher education. Those who wish to accomplish their studies in a foreign based college or university may have to wait for a while to see the face of success. The health of your parents may remain in low spirits.
Love and marriage related markets will also be favorable. Some domestic clashes main crop up. Natives who are in love may have to go through certain ups and downs, but relations will remain proficient. In the case of married natives, attraction between the two of you will increase. When it comes to economic matters, you are advised to take rational decisions.
There will be no dearth of resources, but expenditures will be on the rise. Health will remain ordinary. There are no chances of you suffering from any serious disease. Take good care of your lifestyle and eating habits.

Career
From the point of view of career, Libra natives will come across some extremely favourable results. The 10th house is determined as the house of profession and it is currently under the occupancy of the royal planet Sun. Along with the Sun, the dualistic Mercury is also present here, because of which there is a formation of a Budhaditya yoga.
It is considered to be quite beneficial. Also, because of this, you will be able to focus better at work. If you are a job holder, a business person or self employed, you will accomplish each and every task with equal dignity and dedication. Consequently, the results will be in your favour. Job holders will acquire special benefits as there are chances of them climbing the ladder of professional success. They may be given some additional responsibilities.
Relations between their officials will also improve. If you happen to be a government contractor, then it would be an easy option to acquire some profits. In your Kundli, the planet Saturn is being aspected by its father, the Sun. Consequently, you may lack the confidence to do the necessary tasks.
You may also have to face losses. The month's time is also quite right for your business prospects. Trade ventures may get expanded. It is also an auspicious time to initiate a new business venture, which can turn out to be quite favourable for you in the long turn.

Finance
For the natives belonging to the zodiac sign Libra, the month of August will be a tad bit problematic. You are advised to make a detailed itinerary with regards to your finances.
The house of profits in your Kundli is being resided by Mars and Venus at the same time. Along with this, it is also being aspected by Jupiter. These planetary conjunctions are indicating a great inflow of monetary resources. Your income will also increase and money will keep flowing into your hands from your regular sources. Job holders will witness an increase in their position.
Those who are into business will also get an increment in their regular sources of income. But, we would also like to tell you that the grey planet Ketu is residing in your 2nd house, because of which some problems can surround your domestic environment and they may use some of your economic resources. Consequently, your expenditures can increase drastically. Hence keep a tab on the inflow and outflow of your income. Do not spend your money on unnecessary things.

Health
The month's time is favorable for your health. Extreme heat can cause minor seasonal problems. There may be problems like mild cold and cough, but there is no sign of any serious problem. But, it also does not mean that you become careless about your health.
It is important for you to keep your routine organized. Do yoga and exercise regularly. Do not eat stale food and avoid eating too much fried food, otherwise there may be problems like gas, indigestion or other stomach related problems, it is important to keep in mind these things.
Include nutritious elements in food and drink plenty of water. If you follow all these things, then you will not have any health related problems, because from the health point of view, the position of planetary transit is favorable in your horoscope.

Love/Marriage/Personal Relations
With regards to your married life, the month of August will have some positive results in store for you. The fifth house is under the occupancy of Jupiter and it is being aspected by Venus.
The mutual attraction between the two of you will increase and your relationship will gain depth. You may also go out on a candle light dinner with your partner. A romantic getaway is also on the cards. Single natives may come across their respective soulmates during this time. However the fifth house is being aspected by the planet Mars, because of which both of you can get into a fight. But, they will only be making positive contributions to your relationship.
Overall speaking, it can be said the month's time will be quite favourable for the lovers belonging to this sign. Married natives will also come across a favourable time. The balance and equation between spouses will strengthen. The compatibility between the two of you will also increase. You will acquire the full-fledged support of your life partner.
Dedication and devotion towards one another will be great and you may also take a trip to a favourable location during this month.

Family & Friends
With regards to your domestic life, this month will turn out to be quite ordinary. You may have to go through certain problems. The fourth house of your Kundli is under the occupancy of Saturn which is also being aspected by the Sun and Mercury.
The second house is also unde the occupancy of Ketu and being aspected by the red planet, Mars. Consequently, your speech may become rude during this time. You may also witness certain problems surrounding your domestic life during this month. Parents may encounter health problems. If there has already been any ongoing disease or problem, then it can escalate.
Take care of their diet properly. Clashes may take place between family members. Try to keep a tab on your speech and you should use your words wisely. Remaining patient would be the most wise thing to do during this time. Fortunately, you will acquire the support of your siblings to get through all the highs and lows of life.

Advice
You should worship Lord Vishnu every day and offer yellow sandalwood on the idol of Lakshmi Narayan ji. This will give relief from troubles.
Wear white or silky white clothes on Friday. Always keep a white-colored handkerchief in your pocket.
On Friday, offer milk and sweets made from milk and dry fruits to Maa Lakshmi.
Always wear a silver bracelet, ring or pendant.

These are generalized predictions based on your moon sign. For more personalized predictions, connect live with an Astrologer on call or chat!

» Libra Compatibility
Both the natives may not be very good in dealing with financial matters, but they are rich in values of life. The natives wil...
This is not a good combination as far as sign compatibility is concerned. Both of them will think himself/ herself better tha...
Not a very conducive alliance as far as sign Gunas is concerned. There will be a vast difference in their temperaments and i...
A very encouraging alliance as far as sign compatibility is concerned. The boy will energize and encourage the girl that will...
This is a very complimentary alliance and the natives will enjoy a sensitive, emotional, intuitive, spiritual rapport. Gracio...
As far as sign compatibility is concerned, it does not show a very reliable merge. The natives may lose their hearts in the m...
This is one of the best combinations as far as sign compatibility is concerned. Natives of this combination enjoy a sensible...
The marriage compatibility is not very good. This match doesn't seems good in all respects pertaining to married life. Howev...
The match signifies a long duration of married life. The wife will treat the husband with respect and the husband will treat...
This is a very good combination, which also improves the overall compatibility in the charts. These couples are very romanti...
Both signs are 5th and 9th from each other. This is not a very good combination as far as sign compatibility is concerned. T...
Good prospects of a happy relationship are not indicated by this combination. She may feel that she can not depend on him be...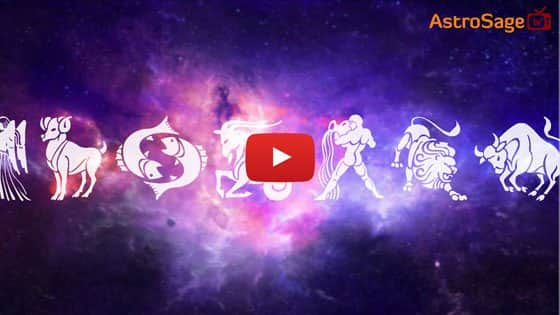 Buy Gemstones

Best quality gemstones with assurance of AstroSage.com
Buy Yantras


Take advantage of Yantra with assurance of AstroSage.com
Buy Feng Shui

Bring Good Luck to your Place with Feng Shui.from AstroSage.com
Buy Rudraksh


Best quality Rudraksh with assurance of AstroSage.com