Monthly Libra Horoscope
May, 2021
General
For the natives of Libra zodiac sign, this month of May will bring many auspicious results. In the field of career, Libra natives will earn great success after putting in more hard work. Students of this sign will also get favorable results in the field of education. There may be some problems in family life, but with good understanding, you will try to handle the situation. Libra lovers will see a favourable turn in love life. Let us now know in detail how the month of May turns out for Libra natives.
Career
From the career point of view, this month may be good for the Libra natives. Your hard work will pay off this month and people will attain success in the field of work. Your work may be appreciated by senior officials. Natives doing business will acquire good fruits at the beginning of the month, and their business may expand. Such natives can achieve success by getting associated with the government sector. This month will be very good for those who are already working government jobs. You are likely to get a promotion in your job.
However, after May 14 of this month, when the Sun God will be in the seventh house and get into conjunction with Rahu, then the natives of Libra zodiac sign are advised to be careful. During this time, stay alert regarding legal matters. Do not do anything that can land you in legal trouble. Businessmen of this sign who wish to expand their business abroad need to plan a good strategy. If you seek the advice of experienced people or discuss with the elders of the house, then you can likely succeed. Making any decision in haste can be dangerous for your future, so be careful.

Finance
Librans will get proper results in Financial Life this month. Dev Guru Jupiter will have an aspect on your eleventh house, which is expected to increase your income. People who were not able to accumulate wealth will turn out to be successful this month. The first half of the month will be very good for you. Also, Libra natives will possibly get benefits from the government sector during this period.
Those who work in the government sector are expected to see a rise in their income. At the same time, this month will also be good for natives doing business, since you can succeed in earning good money from various sources. Although the latter half of the month may turn out to be a little weak. In case you had taken a loan or debt from someone, you can repay during this time. Although it will have a negative impact on your financial situation for some time, it will also help you remain mentally at peace. Gradually, the economic situation will also improve.

Health
This month cannot be said to be very favorable in terms of health. You need to take special care of your health. The conjunction of Sun-Venus in your seventh house and Rahu-Mercury in the eighth house can give you skin-related diseases. You also need to pay attention to your diet this month, avoid eating stale food during this time, otherwise there is a possibility of you suffering from stomach-related disorders. Your poor eating habits can be the reason behind such problems. To keep yourself fit, you need to do Pranayama or Surya Namaskar every morning.
Love/Marriage/Personal Relations
This month will be normal for the people of Libra zodiac sign in love affairs. The position of auspicious planet Jupiter in your fifth house can bring warmth in the relationship. You will give enough time to your beloved and your confidence in each other can also increase this month. To make your beloved happy, you can give something as a gift of his/her choice. At the same time, this month can be slightly unfavorable for married natives of this sign.
The conjunction of Sun and Venus in the seventh house can bring happiness in married life. A feeling of mistrust towards each other may arise in both of your hearts, though this situation will transform when the planet Sun changes its sign. After this, grievances from your life will be eliminated, and you will spend a good time with your life partner. However, the natives of this zodiac sign will have to be cautious while interacting with their in-laws since there is a possibility of you getting into a fight with them. This will also affect your married life, which can give rise to major differences between you and your partner.

Family & Friends
You may face some problems in your family life this month. This month, Ketu will remain in your second house, also known as the house of family, while Saturn will be present in the fourth house of happiness with Mars aspecting on it. This planetary position can cause major upheaval in the family. There will remain a feeling of mistrust between the family members, which can give rise to petty fights and quarrels. In such a situation, you should try to keep calm while handling the situation. Your mother's health may also get worse this month, so pay special attention to her. In case she is suffering from any disease, take her out for regular medical check-up.
However, your siblings can be seen helping you improve the family situation this month. If you are one of the elders of the family, sit together with your family members and communicate nicely. Try and know what's on everyone's mind. You will have to control your anger this month or else the condition of the house is likely to worsen. Those who are pursuing an education or doing jobs while staying away from their families should keep in touch with their parents.

Advice
You should serve Gau Mata daily and feed them flour husk.
Recite Durga Chalisa daily and chant the Beej Mantra of Venus: ॐ द्राँ द्रीं द्रों सः शुक्राय नमः/oṃ drām̐ drīṃ droṃ saḥ śukrāya namaḥ
Donate white-coloured things.
Take a bath by adding milk in water.

These are generalized predictions based on your moon sign. For more personalized predictions, connect live with an Astrologer on call or chat!

» Libra Compatibility
Both the natives may not be very good in dealing with financial matters, but they are rich in values of life. The natives wil...
This is not a good combination as far as sign compatibility is concerned. Both of them will think himself/ herself better tha...
Not a very conducive alliance as far as sign Gunas is concerned. There will be a vast difference in their temperaments and i...
A very encouraging alliance as far as sign compatibility is concerned. The boy will energize and encourage the girl that will...
This is a very complimentary alliance and the natives will enjoy a sensitive, emotional, intuitive, spiritual rapport. Gracio...
As far as sign compatibility is concerned, it does not show a very reliable merge. The natives may lose their hearts in the m...
This is one of the best combinations as far as sign compatibility is concerned. Natives of this combination enjoy a sensible...
The marriage compatibility is not very good. This match doesn't seems good in all respects pertaining to married life. Howev...
The match signifies a long duration of married life. The wife will treat the husband with respect and the husband will treat...
This is a very good combination, which also improves the overall compatibility in the charts. These couples are very romanti...
Both signs are 5th and 9th from each other. This is not a very good combination as far as sign compatibility is concerned. T...
Good prospects of a happy relationship are not indicated by this combination. She may feel that she can not depend on him be...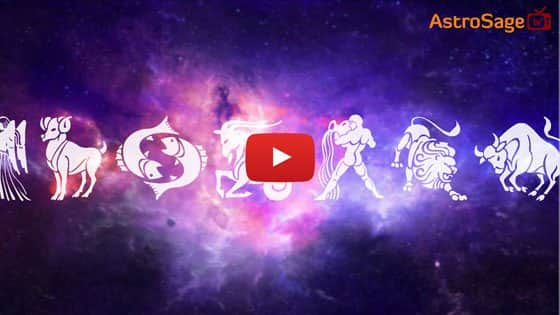 Buy Gemstones

Best quality gemstones with assurance of AstroSage.com
Buy Yantras


Take advantage of Yantra with assurance of AstroSage.com
Buy Feng Shui

Bring Good Luck to your Place with Feng Shui.from AstroSage.com
Buy Rudraksh


Best quality Rudraksh with assurance of AstroSage.com