Monthly Aquarius Horoscope
March, 2023
General
Aquarius is a common and airy sign and is also owned by Saturn. Natives born under this sign will possess more interest in doing research. They may be having limited friends. When compared to Capricorn natives they are a little slow in their approach. But they possess intelligence and creative thinking.
Natives during this month may be facing mixed results with respect to career, money, family and health.
Natives belonging to this sign may need to focus more on health and career as there may be some setbacks.
Major planets placements may not be good this month with Saturn placed in its own moon sign. Due to this, natives will see some good results this month till quarter of this month, but after the fifteenth and natives might not expect positive outcomes.
Jupiter is the planet which will provide benefits to these natives this month as Jupiter will be present the second house. Consequently, these natives will be able to gain some handsome amount of money but they will be unable to do savings.
Rahu-Ketu will be placed in the third and ninth house and may help these natives to travel abroad and gain spiritual pursuits.
Placement of Saturn in its own sign in the first house may make these natives face highly challenging results and more responsibilities in their career.
It is essential for the natives to take care of their health during this month. There may be chances for insecure feelings during this month.
Read the horoscope in detail to know how this month of March will be for your life and how you will get results in the fields of family, career, health, love, etc.

Career
For people born under the Aquarius zodiac sign, this time will be challenging from the career point of view. You have to move ahead, step by step, and make wise decisions. Saturn the career planet will be in the first house in its own sign, thus making life challenging for these natives.
Due to Saturn presence in the first house in its own sign, these natives will be committed to carry more challenges with less work satisfaction. There might not be enough recognition for these natives with respect to the work that they are doing.
Jupiter as the second house planet is placed in the second house and this will support these natives for betterment in their career.
Those who are doing business might not earn huge profits and their expectations with respect to the same may not be easily possible.

Finance
For the people born under the Aquarius zodiac sign, this time will be tough with respect to financial life. Money fortunes may appear to be a question mark as the first half of the month may not be good as the planets like Saturn and Ketu are not in a favorable position.
However, Jupiter in the second house with respect to the moon sign, will enable them to save money after facing some obstacles.
According to the March Monthly Horoscope 2023, natives who are doing business may find the end of the month to be favorable as everything will turn into their favour. These natives can also make huge profits.

Health
For the people born under the Aquarius zodiac sign, this time will not be smooth with respect to health.
Saturn in the first house in the first half of the month may trigger some stress and back pain related issues. These natives could have some sort of uneasiness and anxiety.
However, since Jupiter is placed favorably in the second house, these natives may be in a position to come out of problems arising due to health problems. Adding to this, the position of Rahu in the third house with respect to the moon sign may add good results for health.

Love/Marriage/Personal Relations
For the people born under the Aquarius zodiac sign, this time might not be lucky with respect to love and married life,
Since the major planet like Saturn is in the first house, there could be disputes in love. Also, natives who are yet to get married may face delays in getting married till the first half of this month. Those who are married may face lack of harmony in married life till fifteenth of this month.

Family & Friends
For the people born under the Aquarius zodiac sign, this time will be challenging from the family life point of view. In terms of family life, the presence of Saturn in its own sign, may create less charm in the family.
But the presence of Jupiter in the second house may add benefits to these natives in terms of some casual outings and sharing a quality time with their family. Saturn in the first house may create some confusion in the family.
It will be essential for these natives to be cooperative with their family members to keep harmony in the house.

Advice
It would also be good to recite Shani Chalisa every Saturday.
Giving food to dogs will also be beneficial for you.
Chant "Om Namo Narayana" daily 108 times.

These are generalized predictions based on your moon sign. For more personalized predictions, connect live with an Astrologer on call or chat!

» Aquarius Compatibility
Aquarius natives are sharp, determined, and focused. Represented by the Water Bearer, this sign craves poignant discussions ...
They can adapt to new situations as they are flexible by nature. They are free-spirited and can easily get bored of routine....
Aquarius is symbolised by a Water Bearer and in the science of zodiac signs, water represents knowledge. As such, Aquarius n...
Aquarius natives are represented by the symbol of a water bearer and are free-spirited beings who love their freedom. They c...
These beings are good at communicating and love to have intellectual conversations with like-minded people. They get bored o...
Aquarius, the Water Bearer, is a sign that can strike a conversation with anyone and anywhere. They are friendly, welcoming ...
Therefore, they take their time in getting to know someone before becoming close to them. They prefer emotional connect over...
They are friendly by nature and become the life of any party instantly. They are great conversationalists and keep people ar...
They are independent beings, yet hate being alone for a long time. They are progressive, original, and follow a modern appro...
It is symbolised by a Water Bearer. Aquarius natives can adapt to any environment easily and they don't face problems in mak...
It is among the few signs that go well with their own signs. Aquarius natives do not care about fitting in as they know that...
Seeking validation is not on their list, and they don't believe in faking their personality just to be liked by others. Howe...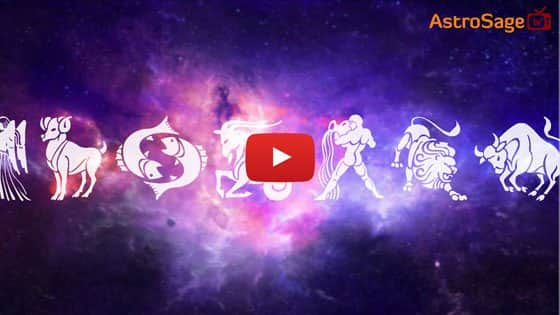 Buy Gemstones

Best quality gemstones with assurance of AstroSage.com
Buy Yantras


Take advantage of Yantra with assurance of AstroSage.com
Buy Feng Shui

Bring Good Luck to your Place with Feng Shui.from AstroSage.com
Buy Rudraksh


Best quality Rudraksh with assurance of AstroSage.com