Monthly Aquarius Horoscope
May, 2021
General
This month will turn out to be good for the natives of Aquarius zodiac sign. You will get desired fruits in family life, and the conjunction of Rahu-Mercury in the fourth house can bring happiness in the family. In the field of education, students of this sign will get mixed results. Aquarius natives will have to increase their efforts in their professional life. Remain careful about health. Want to know how this month of May will be for the natives of this zodiac sign? Let us now read in detail.
Career
Aquarius natives should be careful about their jobs this month. The presence of Ketu in your tenth house and the influence of Rahu and Mercury on it can give you some troubles at your workplace. Some doubts may arise in your mind during this time. You may feel that your work is not being judged fair and properly in the field. In such a situation, you can think about changing your job. However, our advice to you is not to walk down this path and make any decision after thinking carefully. Do share your decisions with an experienced person.
However, there is a possibility of you succeeding in your efforts in case you change your job.. This month can be good for those who do business. The aspect of auspicious planet Jupiter on your seventh house will offer you great success, while when the planet Sun enters Taurus on May 14, you will get even better results. During this time, you must include new schemes in your business. You can also earn good profit in business by employing new techniques. Job profession will have to remain a little careful this month and follow their mind rather than the heart. Doing this will help you acquire good results.

Finance
Aquarius natives have to remain careful in the month of May regarding matters related to money. Saturn's presence in your house of loss, that is, in the twelfth house can lead to rising in your expenses. You can also spend some money in social service. However, you are advised to help others as per your pocket allows you. Businessmen of this sign are expected to make good profit in business. Some natives can also undertake a loan this month and spend this amount to buy a property or build a house.
Shani Dev is in your house of loss, due to which you will have to deal with monetary transactions wisely. Do not trust people who have cheated on you in the past. You can adopt new ways of earning financial benefits by discussing the conditions with the family members. This month, natives of Aquarius zodiac sign should also invest their money very thoughtfully.

Health
This month will turn out to be mixed for the natives of this sign in terms of health. Some natives may sense chest tightness or phlegm related problems. If you travel this month, then you have to pay special attention to your health. Elderly natives of this zodiac sign should go for morning walks daily. Many times, mental stress and worries also become a cause of deterioration in health, so Aquarius natives must keep themselves fit by doing Pranayama and following the right routine.
Love/Marriage/Personal Relations
This month of May can bring some challenges for the natives of this zodiac sign who are in love. The presence of Mars in your fifth house can bring a situation of separation in a love relationship, leading to quarrels and arguments with your beloved over small issues. You have to pay special attention to your choice of words this month. If you want to convert your relationship into marriage, then check if it's the right time before going ahead with this conversation. Do not talk about marriage at a time when their mood is not right.
Talking about the married natives of this zodiac sign, there will be harmony in life and they will be able to overcome any impending issue this month. Your love for your life partner will increase, although there may be a conflict with your spouse on some matters, but it will not make any major difference in your married life. During the middle of the month, your spouse and your mother may get into an argument about something. To attain a pleasant experience in your married life, you need to control your anger. Keeping calm and controlling your anger can help resolve unnecessary fights.

Family & Friends
In family life, Aquarius natives will get mixed results this month. The position of Rahu and Mercury in your fourth house i.e. in the house of happiness will create good conditions within the family. You can spend a good time with the members of the family, and play a lot with the younger members in the house. Though there can be arguments with the members of the family, this will not cause any major problems.
If the elders of the house explain something to you, then you should listen to them calmly. The more you respect the elders, the better it will be for you. There may be a decline in your parents' health, so you should take care of their eating habits and try to know more about their health conditions. This month, relations with siblings will improve and you are also likely to gain some monetary profits through them. Some natives may consult their parents this month to improve the condition of the house.

Advice
You should light a mustard oil lamp under the Peepal tree on Saturday.
Offer 3 or 5 radishes to the Shiva temple on Saturday. Read the Durga Kavach daily.
Recite the mantra: ॐ प्राँ प्रीं प्रों सः शनैश्चराय नमः/oṃ prām̐ prīṃ proṃ saḥ śanaiścarāya namaḥ
Donate black-coloured or spotted blankets to beggars, and feed birds.

These are generalized predictions based on your moon sign. For more personalized predictions, connect live with an Astrologer on call or chat!

» Aquarius Compatibility
A very compatible match as far as sign compatibility is concerned. The boy wants the girl to be more disciplined, controlled...
This is a very good combination as far as sign is considered. The boy appreciates her compassionate and sensitive ways. She ...
This is not a favorable combination as far as sign compatibility is considered. They may find it difficult and apt to consid...
This is not a very conducive alliance as far as Bhakut Gunas are concerned. Each may have the wrong chemistry for each other...
This is a very good combination as far as Bhakoot compatibility is concerned. The boy is much disciplined and helps the girl...
There is lack of mutual kindness, generosity and helpfulness in the relationship. There are chances of occasional quarrels d...
This combination can cause difficulties in communicating emotional issues, especially in romantic and marital relationships....
It is a successful and stable union. The girl will always encourage and support her ambitious mate. He is impulsive, while s...
Bhakoot Gunas show a very good compatibility between the natives. They will also have a fine attuning of each other's subcon...
This combination can cause difficulties in communicating about emotional issues, especially in romantic and marital relation...
As far as sign Guna is concerned it is a very conducive alliance. The involved parties are best friends as well as lovers. E...
They need to put in a lot of efforts, if they want to live together, happily. In this type of combination problems like over...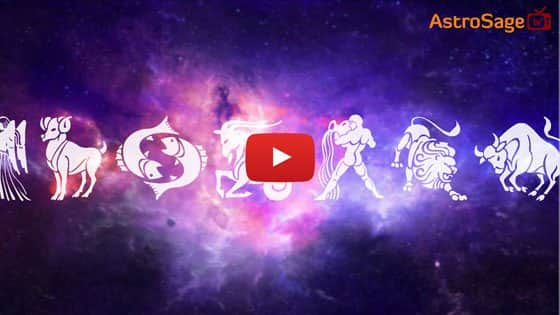 Buy Gemstones

Best quality gemstones with assurance of AstroSage.com
Buy Yantras


Take advantage of Yantra with assurance of AstroSage.com
Buy Feng Shui

Bring Good Luck to your Place with Feng Shui.from AstroSage.com
Buy Rudraksh


Best quality Rudraksh with assurance of AstroSage.com