Monthly Gemini Horoscope
June, 2019
General
June Horoscope 2019 predicts that there might be some problems in your life as the month begins. Problems at your home front as well as in your professional life will lead to stress and tension. You might have to go through a period of crests and troughs, during which you should be confident and must have faith in yourself. The tasks where you apply your mind will pan out to be fruitful for you. Your art of communicating with others will be magnetic and help you to cast a spell on the people you interact with. Your enthusiasm will help you to move forward until you achieve your goals. It is predicted that the conditions in your married life might be unfavourable for you. This will lead to problems in your journeys as well. Arguments with your spouse will spoil your mood, due to which you will not be able to concentrate on your work. Your fortune stars will favour you but you should be careful about your health. You should avoid reckless driving and must keep your speed in check. There might be some problems in your professional life, which should be carefully dealt with. You might get entangled in conflicts and arguments during this phase. Therefore, you are advised to stay away from them. You might get tough competition from your colleagues. Those who work, either in the private or the public sector, should give their best shot as they are likely to get rewarded for their efforts during this month. However, the people who are self-employed or run a business must take every step with caution. Financial conditions seem to be good but being greedy can land you into trouble. Be serious about your work and carry it out diligently. Your enemies will neither be too powerful nor too weak in your comparison. Thus, you should be careful of them. Stay away from being a part of any argument or quarrel during this month. Your children will enjoy a happy life. Those who are students will do well in their studies. Their good scores will garner them showers of praises and boost their confidence. The transit of Venus in Aries will prove to be good for your education. Also, there are chances that you might get hold of materialistic pleasures. You might also own a new vehicle or a house. Your wisdom and experience will pull you out from problems. Thus, you are advised to make use of your gray matter to find solutions to the problems that you face. Avoid relying on others. Those who are in politics will do exceptionally well in their field. There are chances of gains. You will have an upper hand over your enemies and gain public support as well. Those who are looking for a job will be able to find a suitable one. You should not stop trying until you reach your goals. Bagging a promotion or an increment in your pay will be tough but not impossible. Hence, you should keep trying for it. You might have to set your foot on a business related journey. Monetary gains are on the cards. Your relationship with your siblings will get better during this month. The 3rd, 4th, 12th, 13th, 21st, and 22nd of this month might be unfavorable for you. Thus, you should abstain from doing any important work on these days, unless necessary. Try yoga and meditation to calm yourself down if you feel devoid of mental peace.
Finance
You will meet some new people during this month, who will help you in the field of your career. You will earn well and be satisfied with your financial status. Your reputation in the society will improve as well. You will establish connections with the elite section of the society. The support of your family and friends will be your driving force, which will push you towards success. Starting a new venture or expanding your business will be a bright idea. Make sure that you analyse the situation well and accordingly plan your actions. The second half of the month will be good for the execution of such plans. The efforts that you make in order to make money will eventually yield favourable results. You might have to face some obstacles but you need not get disheartened. With your hard work and perseverance, you will be able to overcome them. You are advised to think well before making any investment. Do not act impatiently, as it will have an adverse impact on your profession. Your luck factor will help you shine at your career front. However, you should not depend on your luck merely. If you are employed and get a good package, you might think of investing your money so that you can get amplified results in the future. Be careful while dealing with monetary transactions. Make sure that all your transactions are legal in nature, otherwise, your reputation might be tainted. Manage your time well and do not let yourself deviate from your goals.
Health
You should be careful about what you eat. Consume a balanced diet and stay away from junk food. There are chances of stomach related problems during this week. Keep your speed in check while driving. Keep yourself hydrated and take adequate sleep. In case of any skin related problem, you should consult a dermatologist.
Love/Marriage/Personal Relations
You will enjoy a good relationship with your love partner. The combined efforts of you and your lover will give amazing results in almost every field. Your mutual understanding with each other will get better and your bond will deepen day by day. Those who are in love and want to convey their feelings to their loved one will get the golden chance to do so. You will get an opportunity to spend time with your partner during the second half of this month. The element of romance will make its way into your life. Keep your cards close to your chest and do not share important secrets with your partner. Wedded duos might have a rough phase during this month. Differences in opinion will lead to arguments, which will spoil your relationship with your partner. This will lead to tension and as a result, you will not be able to concentrate on your career as well. Hence, you should try to sort out the differences with your spouse. Be gentle and mature in your approach.
Family & Friends
Your family might have to face a tough period during the month of June. There are chances of arguments and internal conflicts among family members. This will lead to differences and eventually create a rift between blood relations. It is anticipated that there will be an issue related to your ancestral property. Do not let these differences seep into your bond. You should respect your parents and take care of them. There might be some ego clashes between you and your father. You need to make sure that you do not disrespect him, whatever the case may be. The health status of your father might degrade during this month and should be taken care of. The lack of cooperation between your family members will affect your family negatively. It will be beneficial for you to keep your family together and encourage your kin to support each other. You will be a responsible member of the family and take steps for its welfare as a whole. Also, your family members will trust your decisions and respect them. Therefore, you should make efforts to unite your family. The organisation of an auspicious activity in your home will bring the family together under a roof, which will give the members a chance to sweep the differences under the carpet and give a fresh start to family relationships.
Advice
Offer Durva to Lord Ganesha and worship him with unswerving devotion. Donate green colored objects and feed green fodder to cows on Wednesdays. This will bring an end to your woes.

» Gemini Compatibility
This is a harmonious and mutually stimulating combination. They will be loving and caring toward each other and will share a ...
This is not regarded as a harmonious combination. This is Dwi-dwadash (2-12) disposition which is not regarded good for marri...
Both will be having many things in common and hence this is regarded as a good combination. Both will have similar approach t...
This is not regarded as a good planetary disposition. Both will be strongly attracted, but deep down there will be nothing c...
This is an excellent sign combination. They will be passionate, understanding and caring. The boy will be impressive, loyal ...
This is a combination indicating mutual intellectual, clarity of thoughts and effective communication. They will be attracte...
This combination is characterized by the basic difference in their ideologies and thought process. She will be simple and fol...
This combination shows fundamental differences in thinking and approach toward life.This combination shows fundamental diffe...
This is regarded as a good combination as far as sign compatibility is concerned. Both are intelligent, practical and spiritu...
This is called Shadashtak (6-8 combination) in Vedic astrology and disapproved in marriage. The boy may find girl boring and ...
This is not regarded as a good combination as far as sign compatibility is concerned.There will be huge communication gap du...
This is a good combination for love and relationship. He will be witty and entertaining, whereas she will be social and grace...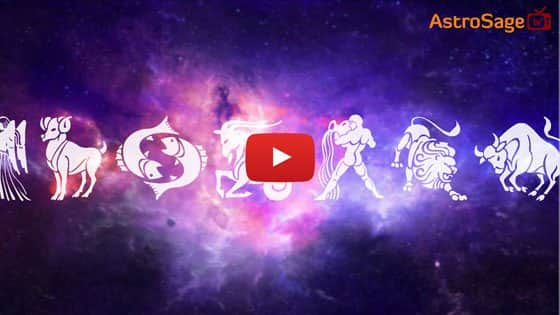 Buy Gemstones
Best quality gemstones with assurance of AstroSage.com
Buy Yantras

Take advantage of Yantra with assurance of AstroSage.com
Buy Feng Shui
Bring Good Luck to your Place with Feng Shui.from AstroSage.com
Buy Rudraksh

Best quality Rudraksh with assurance of AstroSage.com