Coronavirus: stay at home Leave your home if it's necessary. It will help stop the spread of novel coronavirus & COVID-19
Monthly Gemini Horoscope
June, 2020
General
During the month of June, the sharp intellect of Gemini natives will do wonders. You will take note of even the minute details because of which logical reasoning abilities will increase. As compared to before, concentration powers will also get sharpened. You will be able to grasp things in a smooth manner, and this will be of great help to you in each and every sector of life. At workplace, propitious results will come into the forefront slowly. Familial life will be average. However, conjugal life will pose the greatest threats for you during the month of June and it will be somewhat difficult to dispose off the problems. But you have that practicality and ability that you will know the thoughts of your life partner because of your eloquence. As a result, conjugal bliss will flow in and the problems will come to an end very soon. Refrain from travelling much during this month unless and until it is very necessary for you.
Career
Let us now take a look at how your professional life will perform during the stretch of this month. The ruling lord of the tenth house, Jupiter is present in the eighth in a retrograde manner. As a result, you may experience delays in getting your tasks done at workplace and your performance may suffer. But this will not go on for a very long time as the planet Mars will enter your tenth house during the second half of this month. This is the time when your authority and post within the workspace will increase. However, you should remain careful during this time, as overconfidence may enable you to commit various mistakes and it can generate adverse repercussions in the future. In the case of business, you may also remain at the receiving end of average results. Give the right direction to your strategy and do not prefer shortcut in terms of work.
Finance
During this month, you may have to face some economic problems because the presence of Jupiter and Saturn in your sixth force you to make spending in your health or some other places. The residence of Mars in the eighth house will also contribute to economic loss. In such a situation, you may have to struggle on the economic front due to the unavailability of good fortune. The good thing is that the presence of Mercury in the eleventh house will regularise the inflow of your income and an exalted Rahu present in the same house will also generate new sources for you to earn money. As a result, your income level will not deteriorate and you will be able to get a hold of the situation. Afterwards, when the transit of Sun takes place in the eleventh house, conditions will improve slowly. However, you may get into a fight with an influential person during this time, which may be primarily attributed to money. Thus, it is advised to remain careful and cut down on your expenses to maintain a stable financial life during the month of June.
Health
As far as the health is concerned, the month of June will remain average. If you have been suffering from any chronic disease, then some amount of relief will be granted to you. On the contrary, you may fall prey to new diseases, if you have an irregular diet schedule and lifestyle. Hence, you should take care of it during this time. Provide some relaxation to your mind as you will tend to over think in this duration, which will eventually cause you fatigue. It can prove to be harmful for your well being in the long run. Do not forget to meditate regularly to keep your mind and heart healthy and stress free.
Love/Marriage/Personal Relations
Talking about the love lives of Gemini natives, it can be stated that your beloved may remain unavailable for a certain period of time to fulfill work requirements. Because of the distance, you may not be able to meet your partner very often. However, you will remain in touch with the help of various sources of communication. As a result, you will not miss each other and remoteness will not prevail in your relationship. Various thoughts may take house in your mind, which may have an impact on your love life. It has been said because you will come up with new ideas to appease your partner regularly. You will acknowledge your partner's importance and the love and affection between the two of you will increase.
As far as married natives are concerned, it is advised to remain careful because marital life will go through a very tough time during the month of June. On one hand, you may get involved in a conflict with your in-laws, while on the other, there are chances of you arguing with your life partner. Some natives of this sign may also resort to divorce or separation. Hence, you are advised to remain extremely cautious during this period. Acknowledge your life partner's importance and convey it to him/her so that the problem crippling your marital life may come to an end very soon and it blossoms once again.

Family & Friends
An astrological evaluation of the familial front of Gemini natives states that this month has mixed outcomes in store for you. Health of your parents may remain unstable. In particular, your father may remain afflicted with multiple health problems. Meanwhile, elder siblings may talk to you very carefully as your behaviour will go through various changes during this time. It will be somehow unwelcoming for the members of your family. They may feel that you have developed the urge of becoming overly independent or ego has taken house in your mind. It may have a negative impact on the relationship you share with your kith and kin. As a result, there may be a dearth of domestic bliss. Hence, think practically and take care of your responsibilities which you have towards your family. During the second half of this month, you will receive the complete support of your younger siblings.
Advice
During this month, you are advised to worship Lord Surya and perform the Surya Namaskar every morning after waking up. Also, perform Chaya Daan(donation of Shadow) during Saturdays and distribute medicines among the poor, needy and the disabled. Respect your father with all your heart. If you wish, you can also observe fasts during Thursdays.

» Gemini Compatibility
This is a harmonious and mutually stimulating combination. They will be loving and caring toward each other and will share a ...
This is not regarded as a harmonious combination. This is Dwi-dwadash (2-12) disposition which is not regarded good for marri...
Both will be having many things in common and hence this is regarded as a good combination. Both will have similar approach t...
This is not regarded as a good planetary disposition. Both will be strongly attracted, but deep down there will be nothing c...
This is an excellent sign combination. They will be passionate, understanding and caring. The boy will be impressive, loyal ...
This is a combination indicating mutual intellectual, clarity of thoughts and effective communication. They will be attracte...
This combination is characterized by the basic difference in their ideologies and thought process. She will be simple and fol...
This combination shows fundamental differences in thinking and approach toward life.This combination shows fundamental diffe...
This is regarded as a good combination as far as sign compatibility is concerned. Both are intelligent, practical and spiritu...
This is called Shadashtak (6-8 combination) in Vedic astrology and disapproved in marriage. The boy may find girl boring and ...
This is not regarded as a good combination as far as sign compatibility is concerned.There will be huge communication gap du...
This is a good combination for love and relationship. He will be witty and entertaining, whereas she will be social and grace...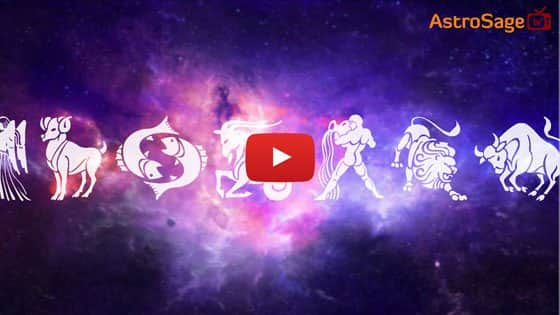 Buy Gemstones
Best quality gemstones with assurance of AstroSage.com
Buy Yantras

Take advantage of Yantra with assurance of AstroSage.com
Buy Feng Shui
Bring Good Luck to your Place with Feng Shui.from AstroSage.com
Buy Rudraksh

Best quality Rudraksh with assurance of AstroSage.com