Monthly Virgo Horoscope
January, 2022
General
January will bring favourable outcomes for the Virgo natives. Especially the working employees will get positive results at the workplace. The conjunction of Mars and Rahu in the tenth house of your horoscope will help you complete all your pending tasks. Due to this, you will work extra hard and earn encouragement from your colleagues and seniors. If you are associated with business, then this period will be beneficial for you as well. You will be successful in expanding your business by taking important decisions. The natives running the business in partnership need to maintain a good relationship with their partner at this time as only then will they be able to make a profit through their creative ideas.
In terms of education, the conjunction of Saturn and Mercury in the fifth house will give fruitful results to the students wanting to study abroad. On the other hand, Jupiter present in your sixth house will make you lazy. Due to this, the students preparing for competitive exams and pursuing higher education might have to face some problems. Despite this, they will attain success through rigorous hard work. However, the conjunction of Sun and Venus in the fourth house will bring positivity to your house. Due to this you will spend time with your family members, especially the elders, and learn some good things from their experience. You are advised to take care of your siblings as they might go through health issues now and then.
This month, the strong presence of Saturn and Mercury in your fifth house will influence your love relationship the most. This might cause some suffering in the love life of the Virgo natives. You might get into an argument with your beloved. In such a situation, avoid talking too much to your beloved and refrain from using foul language in any condition. The married Virgo natives will get average outcomes this month. However, the deteriorating health of your life partner may increase your stress. This month will produce average results in terms of finance as well. The planetary placement in the first half of the month may give you some financial problems, and your expenses will be more during this time. But after the latter half, you will earn good money through various sources and mediums, and successfully repay any old loan. The natives who work in the government sector will attain the maximum benefits and rewards this month.
This month will not give any major health issues to the Virgo natives. But some weather-related infections or belly or fat-related problems may trouble you. In such a situation, eat healthy food and consume fruits and vegetables as much as possible.

Career
The month will be favourable for the Virgo natives in terms of career. The beginning of the month will be good for the working employees. Due to the influence of Mars on your tenth house, you will be seen completing all your work carefully and wholeheartedly. Due to the aspect of Sun on the tenth house, your hard work will help you strengthen your position at your workplace, which will earn you the support of your seniors and colleagues. Despite this, you will be eager to perform even better by enhancing your work productivity. Due to this, you might even get promoted. Besides this, your area of authority will expand at work. Natives looking for a job switch might get a good offer from an organisation in the latter half of the month. But, take advice from an elder or expert before reaching any conclusion.
On the other hand, if you are associated with business, you might get abundant favourable outcomes. You will expand your business by implementing the right strategies and making good investments. Natives running a business in a partnership need to maintain a good relationship with their partner as a poor relationship may affect your business negatively. You need to understand that you will succeed only through combined efforts and strategies. Natives who run their business along will enjoy beneficial results this month. You will increase your contacts this month and might even earn profits through a business trip as Rahu is present in a favourable position in your ninth house.

Finance
The month will be medium for the Virgo natives from a financial point of view. On one hand, you will have to face financial problems as your expenses will become more than your income, on the other hand, the conjunction of various planets will help you maintain a balance between your income and expenditure. Due to this, you will overcome all your financial problems. The latter half of the month will be more beneficial for you in monetary terms. During this period, you will attain money through various sources and increase your bank balance. Along with this, many natives might benefit from the government sector. Natives associated with a business will also earn rewarding benefits as they will get good profit in business and repay their previous bank loans or debt.

Health
This month will bear mixed results from a health's perspective. Though you will not face any severe health issues, the conjunction of Saturn and Mercury in the fifth house of your horoscope will give you minor problems throughout the month. Besides this, the Sun will also join them after the mid of January, which might give you stomach related problems. Due to the presence of Jupiter in the sixth house, a fat-related problem could also bother you. So, be careful about your health throughout the month and include fresh fruits and vegetables in your meals. Avoid eating outside food.

Love/Marriage/Personal Relations
This month will be full of ups and downs for the Virgo lovers. The presence of Mercury and Saturn in the fifth house of your horoscope will give you some troubles in your love life. You must avoid getting into an argument with your partner at this time, or your bond could weaken due to misunderstandings. So, take any step after consideration and try to find a solution to your problems together when needed.
This period will be average for the married Virgo natives. Your life partner might face frequent but minor health issues, but you will fulfil your family responsibilities together. Due to this, your relationship will strengthen, and your love will grow.

Family & Friends
January will be better than usual in terms of family life for the Virgo natives. The conjunction of Venus and Sun in your fourth house will bring happiness to your family life. Due to this, the family atmosphere will be harmonious, and you will want to spend time with your family members. The good health of elder family members will make you stress-free and happy. You will complete a task through the experience and support of the elders. Some natives may plan to make some changes in the essential items of the house or in the construction of the house, on which they will likely spend some of their money. Your siblings might go through some physical health issues, so take good care of them. Due to the entry of Mars in the fourth house in the latter half of the month, you might face some problems. There could be conflicts in the family or your mother's health problems might bother you.

Advice
Recite the Shree Gayatri Mantra 108 times in a day.
Take water in a copper vessel, mix some sugar and red flowers in it, and offer it to the sun every day.
Observe a fast on Wednesday and Sunday if possible.
Feed jaggery to cows on Sunday.
Donate green leafy vegetables to the working-class people like a maid, gardener, or rickshaw driver on Wednesday.

These are generalized predictions based on your moon sign. For more personalized predictions, connect live with an Astrologer on call or chat!

» Virgo Compatibility
They are different, like day and night, and are therefore rarely found as a pair. Virgo zodiac sign natives love the routine...
This is the reason for their striking resemblance. They share the same beliefs, values, and life principles. These two signs...
These signs represent the polar opposites of the elements — air and earth. They have contrasting temperaments, personalities...
They are considered to be compatible elements. The first sign denotes the elements of water, while the second denotes the ea...
Additionally, they are elements that are diametrically opposed — fire and earth, respectively. Leo is ruled by the Sun, whic...
Two Virgos exemplify the core of the "me and my reflection" relationship. Mercury is the God of commerce and communication i...
Virgo is the Zodiac's "I serve" sign, and is careful, systematic, and fussbudget. Libra is the Zodiac's "I relate" sign; it ...
Here, one must envision a relationship that is constantly experiencing ups and downs. As such, the couples create personalit...
But both Virgo and Sagittarius have the potential to grow if you play to your strengths. Earth signs that are grounded desir...
The earth element is shared by both Virgo and Capricorn. This suggests that there is an intuitive relationship between the s...
The first is firmly planted on its feet, aiming for permanence and solidity. Virgo is a logical thinker who calculates each ...
Astrologers use the phrase "all or nothing" to describe the type of relationship they have. They are dissimilar in practical...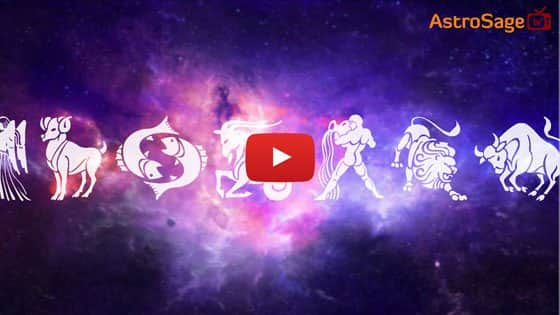 Buy Gemstones

Best quality gemstones with assurance of AstroSage.com
Buy Yantras


Take advantage of Yantra with assurance of AstroSage.com
Buy Feng Shui

Bring Good Luck to your Place with Feng Shui.from AstroSage.com
Buy Rudraksh


Best quality Rudraksh with assurance of AstroSage.com