Monthly Virgo Horoscope
May, 2021
General
This month will bring mixed results for the natives of the zodiac sign. In terms of career and business, these natives will have to work hard to attain success. To maintain balance in family life, you also have to make the right decisions. Financial life will be good. Also, you need to remain careful about health. Let us now know in detail how this month is going to be for the natives of Virgo.
Career
This month of May will turn out to be mixed for the Virgo natives in terms of their career. You will get good results from your hard work this month, but you will not get much luck. During this time, you have to move forward while staying patient. Jupiter will be in your sixth house this month and aspect your tenth house, which may add to your responsibilities during this period. If you have done something good in the past, then you can attain good results out of this.
Natives of this zodiac sign doing business will have to be careful this month, as there may be some ups and downs in your life. Jupiter, the lord of your seventh house is sitting in the sixth house this month, so you may have to face some difficulties in business. If you do business in partnership, use your words very thoughtfully during the conversation with your partner. You can also talk to the elders of your family to overcome business-related problems. If you want to make some changes in business, then you will have to wait a bit for this. You also need to incorporate modern technologies in your business.

Finance
For the natives of Virgo zodiac sign, this month is favourable in terms of finances. This month, the planet Saturn will remain in your fifth house and aspect your eleventh and second house, which will lead to a rise in your income. Professionals who are awaiting their promotion for a long time can get their desires fulfilled this month.
Along with this, your speed at the workplace can also increase, and your seniors can begin to trust you more. The atmosphere at the workplace will remain favourable, which is why you will feel energetic within yourself. Also, natives doing business will gain high profits this month. They will work harder to strengthen their financial conditions. You will also be able to dominate your opponents. However, Businessmen should try and take some commendable steps to keep their employees happy. With you being surrounded by people who are trustworthy, you are less likely to get cheated and likely to attain desirable outcomes in business.

Health
Virgo natives ruled by Mercury will have to focus on their health this month. Sun and Venus can remain present in your eighth house and incur hidden or secretive problems. You have to perform physical activities to keep yourself fit. If suffering from any disease, take medicines on time and get enough sleep. Along with this, some people may suffer from some problems related to throat or mouth this month. It is not good for you to consume ingredients that are hot in nature. This month, you should consume enough fluids. Along with this, doing yoga and meditation will also prove to be good for you.
Love/Marriage/Personal Relations
Natives of Virgo zodiac sign who are in a love relationship are advised to remain cautious throughout this month. If you are just passing your time with your partner, then situations may worsen for you. With the presence of Saturn in your fifth house, your loyalty towards your beloved can get tested. On the other hand, if you are loyal towards your beloved partner, then there is no need for you to fiddle or stress out. However, if things are not as they are supposed to be, then problems may arise for you.
After for me, when the planet Venus gets placed in your 9th house then situations may become a little normal. natives of the sign who are married will Patel average results this month. However, the presence of the planet Jupiter in your sixth house can give rise to petty conflicts. Although, such situations won't majorly impact your married life. You will also have to take good care of your life partner's health this month. You can also spend your money to look after their necessities and comfort. Do not let unnecessary issues get to you. Share everything with your life partner and make your life simple and sound.

Family & Friends
Virgo natives can face some issues in family life. With the presence of your second house lord Venus in the eighth house and the fourth house lord Jupiter in the sixth house, a conflicting situation will arise in your family for one or the other reason. These conflicts can be related to property or wealth, hence you should act smartly and not let such stressful situations get to you. Try to maintain open communication and resolve the issue as quickly as possible. Due to the presence of the planet Venus in the eighth house with Sun, there can be problems between you and your family members.
If you have already understood the situation, then take an important decision in time or try to calm down the matter by letting the seniors or elders of the family handle the situation. With you being transparent with your intentions, there will be fewer chances of a dispute. However, natives will get the support of their younger siblings this month. With their help, you can make the right decision on many important issues and try to improve the family situation. You will feel good by expressing your feelings in front of your parents.

Advice
Durga Chalisa should be recited specially on Saturday.
Worship Lord Ganesha, and recite Ganapati Atharvashirsha.
Donate green-coloured items and offer Durva grass to Ganesh ji.
Chant the Beej Mantra dedicated to the planet Mercury- ॐ ब्राँ ब्रीं ब्रों सः बुधाय नमः। / oṃ brām̐ brīṃ broṃ saḥ budhāya namaḥ।
These are generalized predictions based on your moon sign. For more personalized predictions, connect live with an Astrologer on call or chat!

» Virgo Compatibility
This combination shows low level of compatibility. This is called Shadashtak (6-8) position in Vedic astrology which is rega...
This is not a good combination as far as sign compatibility is concerned. There will be problems related to health and proge...
This is a good combination as far as sign compatibility is concerned. This combination indicates happiness, prosperity, and ...
This is one of the excellent combinations as far as sign combination is concerned. This indicates happy relationship, robust...
This combination has Dwi-Dwadash (2-12 position) Dosha and is not regarded good by Vedic astrologers. There will be frequent...
This sign combination shows the natural compatibility, common point of view, and clear communication. It will be very easy f...
This combination has Dwi-Dwadash (2-12 position) Dosha and is not regarded good by Vedic astrologers. The boy will find girl...
This is regarded as an excellent sign combination. The boy will be respected by the girl for his intellect and practical app...
This is an excellent combination from the happiness and prosperity point of view. They share interests in the field of spiri...
This combination is not regarded good by Vedic astrologers. The primary problem will be in the health and progeny. There wil...
This is called Shadashtak (6-8 position) in Vedic astrology and and regarded inauspicious for the relationship. He will be a...
This is an excellent sign compatibility. They will share the goals in the fields of intelligence, spirituality, business and ...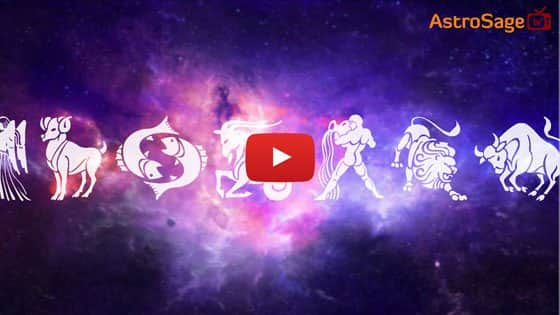 Buy Gemstones

Best quality gemstones with assurance of AstroSage.com
Buy Yantras


Take advantage of Yantra with assurance of AstroSage.com
Buy Feng Shui

Bring Good Luck to your Place with Feng Shui.from AstroSage.com
Buy Rudraksh


Best quality Rudraksh with assurance of AstroSage.com