Monthly Virgo Horoscope
August, 2021
General
The month of August will induce average results for natives belonging to the zodiac sign Virgo. You will focus on your work, but the tendency of laziness can be harmful for you. You should be ready this month for all the helter skelter. There may be problems in professional lives too.
This month will also not be very encouraging for students. There may be obstacles in studies. However, the month's time is beneficial for the natives who wish to pursue their higher education abroad. Lack of cohesion and travel etc. may lead to deprivation of family happiness, especially in the first half of the month. There can be a rift in the family about something. You will have to patiently make efforts to reconcile the broken strings.
Take baby steps while seeking the guidance of your parents. The month of August is going to be full of challenges for love and married life. Affection and romance will be quite needy in love relationships. Mutual disputes can lead to a breakup like situation. Try to bring an increment to your love life, and do not dominate each other. Married life is also going to be full of challenges.
Try to solve the problems with mutual understanding and conversations. Your spouse may also face a health problem, which can complicate things further. The economic situation can be full of ups and downs. Do not let the income dominate the trend of spending and spending money. Put a curb on extravagance, otherwise you may fall into the trap of a debt. One needs to be careful about health. Be very cautious about food and drinks while travelling.

Career
From the perspective of career and profession, the month of August will bring mixed results for the natives of Virgo. The presence of Mercury, the lord of the tenth house, in the eleventh house at the beginning of the month will be beneficial. Time is good for employed people.
It will take care of work. Your skills will also be praised at the workplace, new responsibilities may also be given, but due to the presence of Jupiter in the sixth house, you may fall prey to laziness. You may also be somewhat careless regarding work and your officers may be angry with you due to this. In the second week, Mercury will change zodiac signs.
During this, your careless attitude can prove to be overwhelming for you. Problems may arise due to this. So be careful. After August 9, you may be transferred or you may have to go on a journey in connection with the work. Foreign travel or distant travel is possible to fulfill work requirements. The best advice for business professionals is to take cautious steps.
Being in the sixth house and also Jupiter being under the aspection of Venus and Mars, a lot of expenditure is on the cards. There may also be a legal hurdle in the matters of business, for which you may have to spend money. Take any decision thoughtfully and only after going through some consultations with family members.

Finance
From an economic perspective, the month of August will have mixed effects for you. There will be a situation of profit, but with fluctuations. Saturn will be seen in the eleventh house and in the first half of the month, the Sun and Mercury will be in the eleventh house. This will increase your income.
You will get good results from your hard work. You will be able to increase your source of income through your efforts, but Venus and Mars are also sitting in the twin houses. It is also benefiting from the aspect of Jupiter. This can cause a tremendous increase in expenses. Venus will inspire you to spend on luxuries and Mars will give it more air. Therefore, it is necessary to curb extravagance, otherwise you may get stuck in debt.
Due to Mars, there is also a tendency of debts occurring. If not cautious, economic challenges will arise. On August 9, Mercury will also move into the twelfth house. This may further increase the expenses. Mercury will be in twelfth house from 9 August to 25 August. Meanwhile, the Sun will also reach the twelfth house, but there will be some relief because of the transit of Venus in your zodiac sign.
The attraction towards luxurious items will decrease. You have to keep a check on your expenses, especially till 25 August, otherwise the economic imbalance will continue to prevail. If Mercury changes its zodiac sign on 26th August, the situations may improve slightly.

Health
From the health point of view, time will bring mixed results. The presence of Jupiter in the sixth house and the conjunction of Venus and Mars is taking place in the seventh house. This depicts your carelessness regarding health. Having irregular routines can cause health problems.
Due to the aspection of the Sun on Saturn in the fifth house, stomach related problems or joint pain can arise. You need to take special care of catering. Consuming stale food and contaminated water can prove to be disastrous for you. Therefore, stay cautious about food and include yoga and exercise in your daily routine.

Love/Marriage/Personal Relations
In terms of love relations, the month of August cannot be said to be happy for the natives of Virgo. The natives who have a love affair going on will need to make an effort to save their relationship. Shani or Saturn is situated in the fifth house and is also aspecting the Sun and Mercury. Due to this, you will either be indifferent or angry about the relationship. Both expressions are bad for the health of relationships.
There may be a lack of love. Efforts will also be reduced from your side to improve it. There will be a lack of mutual communication. This will cause misunderstandings between the two of you. Avoid accusing each other. This will cause conflicts in the relationship anda separation like situation may get created. So, stay alert.
While the loving couple needs extra effort to bring sweetness to their relationship, the relationship is demanding time for married natives. There can be a lot of lack of cohesion in married life. It is a challenging time for married people. Seek the help of elders of the house and troubleshoot problems lovingly.
Your spouse may also suffer from health related problems. The chances of relationship fluctuations will be more in the first half. In the latter part of the month, due to the efforts of family members, the relationships will get sweetened.

Family & Friends
The transit of Jupiter, the lord of the fourth house in the sixth and the transit of the lord of the second house with Venus in the tenth house indicates the possibility of turmoil in your family life.
There will be a lack of mutual harmony between the family members. Minor things that can usually be ignored, can also be tense. In the first half of the month, you have to be very patient with regards to everything in your domestic life. If you want to make some extra efforts, do not back down. Venus will change zodiac signs on August 11.
Venus will transit in your own zodiac sign. This will improve conditions. The feeling of affection towards family will prevail in your mind. Your efforts to reconcile the family will receive appreciation from parents. Brothers and sisters face some problems. Their health can also be affected. Take everyone along and try to maintain the spirit of cooperation.

Advice
You should worship Goddess Durga regularly and chant any mantra of hers 108 times.
Feed grass to the cow on Wednesday.
Hoist red flag in the east direction of the house.
Offer Durva to Lord Ganesha on Wednesday. Offering 11 or 21 knots of Durva offers quick results.

These are generalized predictions based on your moon sign. For more personalized predictions, connect live with an Astrologer on call or chat!

» Virgo Compatibility
This combination shows low level of compatibility. This is called Shadashtak (6-8) position in Vedic astrology which is rega...
This is not a good combination as far as sign compatibility is concerned. There will be problems related to health and proge...
This is a good combination as far as sign compatibility is concerned. This combination indicates happiness, prosperity, and ...
This is one of the excellent combinations as far as sign combination is concerned. This indicates happy relationship, robust...
This combination has Dwi-Dwadash (2-12 position) Dosha and is not regarded good by Vedic astrologers. There will be frequent...
This sign combination shows the natural compatibility, common point of view, and clear communication. It will be very easy f...
This combination has Dwi-Dwadash (2-12 position) Dosha and is not regarded good by Vedic astrologers. The boy will find girl...
This is regarded as an excellent sign combination. The boy will be respected by the girl for his intellect and practical app...
This is an excellent combination from the happiness and prosperity point of view. They share interests in the field of spiri...
This combination is not regarded good by Vedic astrologers. The primary problem will be in the health and progeny. There wil...
This is called Shadashtak (6-8 position) in Vedic astrology and and regarded inauspicious for the relationship. He will be a...
This is an excellent sign compatibility. They will share the goals in the fields of intelligence, spirituality, business and ...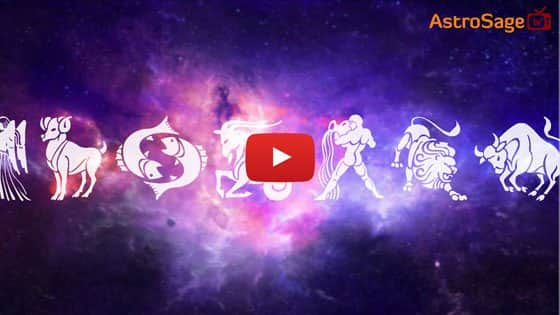 Buy Gemstones

Best quality gemstones with assurance of AstroSage.com
Buy Yantras


Take advantage of Yantra with assurance of AstroSage.com
Buy Feng Shui

Bring Good Luck to your Place with Feng Shui.from AstroSage.com
Buy Rudraksh


Best quality Rudraksh with assurance of AstroSage.com