Monthly Scorpio Horoscope
August, 2021
General
If we leave behind certain aspects, then the month of August will turn out to be quite great for you. Most of the aspects of your life will remain in your favour. With regards to your professional life, you will stumble upon many benefits. Your efficiency will increase and there are chances of your influence expanding.
From the point of view of education the time will bring mixed results for you. Those students who are associated with higher education will come across an extremely favourable time. Family life will turn out to be great. The environment of your family will be blissful. You may get to hear some good news from your children. For lovers belonging to the sign, the month may begin on a weak note, but afterwards situations will improve. Domestic life will remain blissful but your own actions may be the reason for its downfall.
Try to stay away from extramarital relations. From the point of view of your economic life, you will come across the most favourable month of the year during this time. If you happen to be a job holder, a business professional or a self employed person, you will be able to avail an excessive amount of profits. Health will remain in low spirits during this month. Multiple physical problems may befall you, which is why you are advised to take very good care of yourself.

Career
If you look at your planetary positions, then this month is likely to be very good for you in terms of career. Mars and Venus are being aspected by Jupiter. This is very good for a career. Business and the work of self-employed people will progress. The work may expand. New business relationships can be formed, which can prove beneficial for you in the future.
The self-employed will be praised because of the quality of their work, which can result in an increase in the number of their customers. Time will also be good for office goers. In the latter part of the month, the kings of the planets will move from Cancer to Leo sign and it will transit in the tenth house, which is the house of career and business. As a result, time will be better for the career of the Scorpio natives.
There may be promotion on the cards. Salaries and allowances may increase. Those who are trying for government jobs are likely to get one. Rahu will give good results at this time. This time is very good for business prospects. If the intellect works well, then the business is likely to benefit greatly.

Finance
The economic aspect of Scorpio zodiac signs is likely to be excellent this month. The planetary transits are stating that this whole month is going to be very good. If the first half is better, then the latter will also be better. Your sources of income will vary.
Sun, the lord of the fifth house and the king of the planets, will enter the tenth house on August 17, which will prove to be good for your financial condition. At the same time, Mercury and Venus will reach the eleventh house on August 26, which is the house of profits. This will prove to be an icing on the cake. You will get great benefits. The regular sources of your income will be more in number. With the help of family and friends, new sources of income can also be created.
Any stuck money, which was not expected to be found, can suddenly flow back into your hands. If you have transaction dealings with any government departments, then you can get the payment of any stuck bill. Parents can receive money from any elders of the household. Expenses are also likely to be under control, due to which they can be successful in accumulating wealth.

Health
This month can prove to be a little problematic for your health. Ketu has a presence in your zodiac sign and is being aspected by Mars. This conjunction of moon, Rahu and fiery Mars is going to cause problems for your health. You can suffer from fever. Cough, cold, headache etc will also keep you worried.
You will also be troubled by body pain. Do not ignore the problems thinking that they will be fixed on their own. It is important to take special care of health this month. Consult a doctor, as needed. Take medications and diet properly. Keep your routine stable. If you are negligent, there may be a chance of you taking a trip to the hospital.

Love/Marriage/Personal Relations
The month of August will give mixed results for Scorpio folks in terms of love affairs. There will be some lows in the relationship, but also some highs. Problems may be encountered in the first few days of the month.
Mars, the commander of the planets, is a hot-tempered, fiery planet and is aspecting the fifth house, which is not favorable for love affairs. During this time, lovers may have some problems with each other. There may not be an opportunity to meet, which can lead to quarrels.
There can be conflict, differences may occur about something. But be patient, because good times are coming. On 11th August, the planet Venus will be in the eleventh house. After this, time will be good for love affairs. Love will grow between lovers and partners. The relationship will increase the amount of consistency.
There will be ample opportunities to meet, so the state of mind of lovers will remain happy. You can go for a walk together. Love can also knock on the doors of people who are deprived of love. The desire to be with a partner can be fulfilled very soon.
For married natives, this time will not be as spectacular as the lovers, but it will be fine. Rahu's presence in the seventh house will be good for married natives. There will be a lot of presence in your spouse. You can get financial benefit from your spouse by going to the eleventh house of Venus, which is the income. But if couples want to continue life properly, then avoid extramarital affairs, because there are signs of such relationship from your planetary transit.

Family & Friends
For Scorpio natives, this month is also likely to be good overall in terms of family life. Although there may be some problems, they will not be able to create many obstacles in family life.
There is the presence of Jupiter in your fourth house, which is the house of mother, bliss, happiness, property etc. Devguru Jupiter's presence in this house can be pleasant. Family life will be good. Though there can be some problems due to the aspection of Mars, there is no reason to panic. Venus also has a positive aspection, which will not allow these problems to go unchecked.
There will be an atmosphere of happiness, peace and harmony in the family. Family members will have good coordination and harmony and everyone will cooperate with each other, so that the family will run smoothly. There can be an event in a family, which will invite a few relatives and acquaintances.
On August 11, the transit of Venus will be in the eleventh house and from here onwards, it will aspect the fifth house. Venus is a benefic planet, due to this transit, your children will have a good time. Any good news can be received from your child, which will escalate your happiness. Your relations with younger siblings will also be very good. They will respect you, support you, you will also take very good care of them.

Advice
Chant the Mangal Beej Mantra: ॐ क्रां क्रीं क्रौं सः भौमाय नमः / oṃ krāṃ krīṃ krauṃ saḥ bhaumāya namaḥ.
Observe the fast on Tuesday, perform Deep Dan at Hanuman temple, recite Bajrang Baan and Sunderkand in order to pacify the planet Mars.
Recite Hanumat Langul Stotra.
Mix Sindoor in the water and bathe with it.

These are generalized predictions based on your moon sign. For more personalized predictions, connect live with an Astrologer on call or chat!

» Scorpio Compatibility
This is not a very favorable alliance as far as sign compatibility is concerned. There will be differences in their opinions...
This is one of the best combinations as far as sign compatibility is concerned. There will be a very good understanding betw...
This is not a very good coalition as far as Gunas are concerned. Both will be having bad temperaments and they get into argum...
This is not a good combination as far as sign compatibility is concerned. They may develop liking for each other after marri...
This is an excellent combination in accordance with sign compatibility. The natives will stimulate each other's interests. B...
This is a very high-quality partnership as far as Vrishchika Gunas are concerned. They will have an emotional harmony and un...
At times, the natives may have some issues in adjusting with each other and therefore, they may be less affable toward one a...
This combination indicates a sensitive, psychic and emotional understanding between the natives. The boy would be able to so...
This is not a good combination in consideration with Vrischika Gunas. She may also find it difficult to adjust with him. The...
This is a favorable and good combination as far as Vrishchika Gunas are concerned. The boy is very ambitious and hard workin...
This is a very good combination. They will help each other to be more efficient and effective. Domestic affairs will be mutu...
This is not a good combination as far as Vrischika Gunas are concerned. They don't take interest in handling domestic issues ...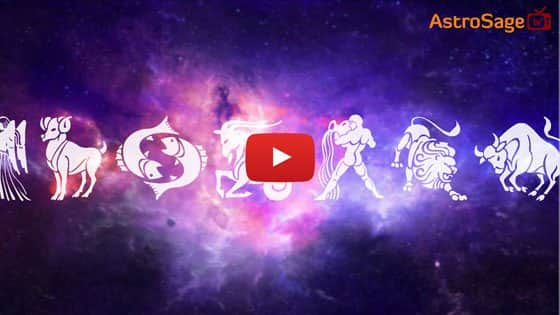 Buy Gemstones

Best quality gemstones with assurance of AstroSage.com
Buy Yantras


Take advantage of Yantra with assurance of AstroSage.com
Buy Feng Shui

Bring Good Luck to your Place with Feng Shui.from AstroSage.com
Buy Rudraksh


Best quality Rudraksh with assurance of AstroSage.com