Monthly Leo Horoscope
September, 2021
General
This month is expected to remain ordinary for Leo natives. If you talk about your professional life, then it will remain favourable. You will keep earning your livelihood decently but your aggressive attitude may pose threats for your future. Students associated with higher studies may come across some favourable results and so we'll those natives who wish to pursue their studies in a Foreign based college or university.
There will be a lack of satisfaction in your domestic life. With regards to your love life September 2021 will bring in some mixed results. The ending of the month will be specifically challenging. From an economic point of view, some amalgamated results are in store. You should learn how to strike the right balance between the inflow and outflow of your money.
Your wellbeing may also be in trouble on account of various health problems. Stay alert and seek medical guidance upon the occurrence of a minor in consistency.

Career
With regards to your career, the month of September is expected to remain favourable provided you maintain your aggressive behaviour in check. The planet Rahu is residing in your tenth house and this transit of this grey planet will keep you quite active on your professional front. Your spontaneous nature will bring many profits and benefits for you.
However, the king of all the Navagrahas, the Sun and the red planet Mars are taking a nest in your ascendant or Lagna. This will have a direct impact on your professional life. Because of your aggressive attitude, many of your tasks may be on hold. For business professionals, the month of September will be a very favourable time.
Your seventh house is under the occupancy of Jupiter and the Sun along with Mars is aspecting this particular house. These planetary positions indicate a rise in your trade venture. You can even lay the foundation of a new business venture or expand your existing one.

Finance
From an economic point of view, this month will turn out to be quite ordinary for you. The lack of monetary resources will not trouble you. Jupiter's aspection on your eleventh house can be beneficial for your financial front. At the very beginning of the month, Mercury and Venus will be present in your second house, which will also be quite profitable for you.
The regular sources of your income will keep providing you and enable you to make ends meet. It is also quite possible for you to stumble upon an extra source of earning money. Job holders may turn out to be specifically lucky in this field. However, you are advised to remain careful during the second half of the month as the planetary positions are indicating a downfall in your current economic condition.
Along with this, your expenses are also most likely to increase. Devise a necessary budget so that you do not have to face a financial crunch in this period of time and you can lead a stress free life.

Health
As far as health is concerned, this month requires you to be very careful as it is not favorable for you in terms of health. The Sun and Mars are situated in your zodiac sign. Also, Saturn is present in your sixth house. These planetary positions can give rise to health problems.
You can be physically and mentally weak due to the prevalence of some disease. If you feel unwell, do not ignore it and consult the doctor, otherwise it may result in an escalation. So there is a need to be very vigilant about your health all throughout September.

Love/Marriage/Personal Relations
Your love life is expected to garner mixed results during the month of September. During the initial half of the month, love and romance will be all over the air but the second half brings in some problems. The month will begin on a good note as the attraction and intimacy between couples will increase.
Your bond will get strengthened. If you wish to take your relationship to another level and get married to your partner, then this is the right time for it. Jupiter will enter your sixth house because of which some problems can seep into your relationship. A clash of egos or ideologies may create a lover's spat.
As far as married natives are concerned, the month will begin on a very ordinary note because of the presence of Jupiter in your seventh house. However, the Sun and Mars aspecting your seventh house can also be considered harmful for your marital life.
There will be a lack of mutual understanding and compatibility between you and your life partner which can result in clashes and arguments. Along with this, the planet Mars will also move into your second house on the 6th of September because of which your life partner may suffer from some health problems.

Family & Friends
During this month, your domestic life may remain full of ups and downs. The fourth house of your sign will be under the occupancy of Ketu which will bring problems to your family.
The bond of unity and harmony between family members will increase. Mother's health may also remain in low spirits which is why you should take special care of her. Fortunately, Venus will transit in your third house on the 6th of September which will bring some amount of relaxation. Your younger siblings may pave the way for some kind of benefits in this time period.
However, you should not forget that the Sun and Mars are also transiting in your second house, which can once again give birth to clashes and misunderstanding between the members of your household. The environment of your family may remain stressful. Keep a tab on your words and speak carefully. Despite everything, the reputation and stature of your family will remain quite proficient.

Advice
Worship a banana tree on Wednesdays and offer water to a Peepal tree to remain at the receiving end of prosperity.
Mix Roli in the water and offer it as an Arghya to Lord Sun.
Serve your father and seek their blessings by touching their feet.
Serve someone who is suffering from eye problems.

These are generalized predictions based on your moon sign. For more personalized predictions, connect live with an Astrologer on call or chat!

» Leo Compatibility
They make excellent partners in all areas of life. They are composed of one element rather than two — Fire — and thus repres...
Taurus, Venus' ward and planet of love, is an earth sign. Leo is guided by the Sun, who provides him with the love necessary...
A substantial amount of water can put out the flame. A strong heat source such as a fire element can heat the moisture to th...
They will have lots of things in common and both will enjoy the company of each other. They will be supportive, loving, and ...
Additionally, they are elements that are diametrically opposed — fire and earth, respectively. Leo is ruled by the Sun, whic...
Their natural elements — fire and air — are exquisitely balanced and complementary. Oxygen aids the flame in igniting more v...
As an astrological love match, fire and water signs may have diametrically opposed needs. Compromise is necessary for a coup...
Both of them are fire signs, their relationship will be filled with passionate feelings, passions, and interesting events. T...
Both signs are strong, self-assured individuals who achieve great things in life. They know how to set goals and follow thro...
This indicates that they are either drawn to or repulsed by one another. This is referred to as an "all or nothing" connecti...
On the one hand, they are natural components that are diametrically opposed – fire and water, respectively. As the heat of t...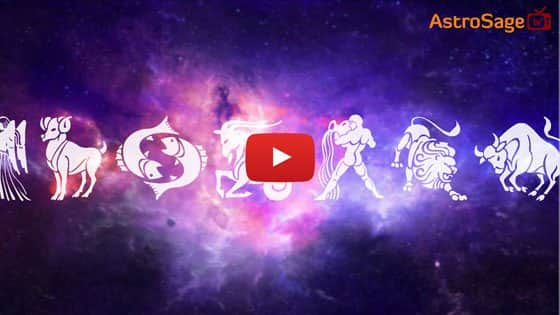 Buy Gemstones

Best quality gemstones with assurance of AstroSage.com
Buy Yantras


Take advantage of Yantra with assurance of AstroSage.com
Buy Feng Shui

Bring Good Luck to your Place with Feng Shui.from AstroSage.com
Buy Rudraksh


Best quality Rudraksh with assurance of AstroSage.com