Monthly Leo Horoscope
June, 2021
General
You will get mixed results in all spheres of your life during this month. It is a very challenging time for a career. In the tenth house, the combination of Rahu and Sun indicates that you may get trapped in a conspiracy. Therefore, you are advised to beware of your opponents. Also, focus more on your work. The Sun will transit in the second half of the month and it can lead to very good changes in your professional life. You will be able to prevail over your enemies. Your close association with the senior officials are likely to benefit.
On 22nd June Venus will be transiting from your twelfth house of expenditure and losses, which indicates that you will need to make efforts in your particular field of work. There is a possibility of going overseas for work. This is a good time for business people. The condition of planet Jupiter is giving a good sign for growth in business.
This is a good time for education, you will be sincere towards your studies. There may be some disruptions in education, but still, you will be able to focus on your subjects. This is also a good time for students who are preparing for a competitive exam. Saturn's transit will help you achieve success in the same.
There is also a good time for students striving for higher education. There is a good chance of accomplishment. This is a great time for students who want to study abroad. There is a strong chance of success, but it is necessary to keep a strong focus on your studies.
The planetary positions during the beginning of the month are not favourable for your family life. There is a possibility of problems. You may face distance from your family since you can travel far away from home. The family environment is expected to remain turbulent.
There can be heated up discussions about somethings. Your parents may suffer from health problems. Things are likely to recover after the transit of Mars. You can get success in building a property far away from home and financial benefits are also possible through siblings. This is a good time for love life.
According to the planetary combinations, the showers of love will be embraced in the life of natives who are in a romantic relationship. The feeling of warmth towards each other will increase. You will get to enjoy romantic moments in your bond. There may also be mild wrangling, which will increase love between the partners. The situation will be better after the transit of Mars.
This is also a good time for married folks. The transit of Jupiter will be overwhelming for marital bliss. Your life partner's feelings and emotions will be good for you. You are likely to get full support from your spouse. This is a good time from an economic perspective. Three auspicious planets are sitting in your house of income and gains. Income may increase during this time. There are also good benefits from the business, although it will be necessary to invest some capital in the beginning.
You will not face any financial challenges during this month, however after the transit of Mars, your expenses may increase, you are advised to take care of the same. Some expenses may also be incurred due to illness. From the health point of view, this is not a favourable time. Due to the transit of Saturn and Mars, you are likely to have health problems. You may be troubled with the blood-related problems or pain in the body. Problems related to eyes and sleep can also bother you. Take care of yourself.

Career
The month of June is not a good one in terms of career for the Leo zodiac. Rahu is positioned with the Sun in your tenth house, which is considered to be a house of Karma, occupation, position and fame.
This conjunction of auspicious and inauspicious planets is indicating that you may be a victim of some conspiracy, which may impact your career negatively. Hence, you are advised to be careful with your opponents. It would be better to focus on your work instead of focusing on things around here and there.
In the middle of the month, when the Sun will move to the house of profit and income i.e. the eleventh house, after that the conditions are likely to improve. Your opponents will lose power and you will be strong. Your relationship with senior officers in the job will be very good, which will benefit you. On 22nd June, Venus will move into the twelfth house of loss and expenditures, then you will need to make more efforts for success.
One may travel abroad in connection with work. The journey will be pleasant. Time is good for business people. There will be the presence of Jupiter in the seventh house and it will aspect your first, third and eleventh house, which is very auspicious for business. There are strong chances of growth in business.

Finance
The month of June is likely to be good for the zodiac sign Leo. At the beginning of the month, there is the presence of three auspicious planets - Mercury, Jupiter and Venus in the house of income and profit. This transit of three planets is indicating that your income will increase. Apart from regular means of income, some new sources can also be added. Those who are into jobs can get some kind of bonus or incentive.
Salaries or allowances may also increase. There are good prospects of income in the business & also, there may be an increase in the profits. However, for better profit you will need to invest some capital.
Your income will be good this month and will not see any kind of financial problem in front of you, but expenses may increase a little after the transit of Mars in the twelfth house of loss and expenditure. It is important to control these expenses. You may also have to spend some on your health during this period.

Health
From the health point of view, this month is not so favorable for you. Health is likely to remain good in the early days of the month, but due to the Mars transit in the twelfth house and its mutual aspect with Saturn may result in health problems. You may have problems related to blood disorders or skin troubles. There may be body aches as well. There may be some type of problem in the eyes.
Also, you may face some problems related to sleep. You are advised to seek medical help in case of extreme conditions. Take good care of your health. Follow a healthy lifestyle and a good regime.

Love/Marriage/Personal Relations
For those who are involved in love affairs, this month is likely to be very pleasant. Mars, Mercury and Venus are the three planets together placed in your fifth house. This Yoga of planets will dissolve warmth in your love life. The feeling of love towards each other will increase.
The relationship will be deeper. You will enjoy the romance to the fullest. There will be plenty of opportunities to spend quality time together. You can go to any romantic place. You can also plan to go to movies. One can go for lunch or dinner in a good restaurant.
When Mars enters the twelfth house, there will be more good times for loving couples. You will get wet in love juice, life will become love. This time is also very good for married people. Jupiter is seated in the seventh house i.e. marriage, spouse and partner, which is going to dissolve in your married life.
Spouses will have very sweet feelings for you. The attraction will increase. The husband and wife will get full support from each other. Together, both will fulfil the responsibilities of married life very well. Marital life will be happy

Family & Friends
In view of planetary transits, this month does not seem good for the zodiac signs of Leo in terms of family life. At the beginning of the month, Mars, the commander of the planets, is aspecting the second house, which is considered to be the spirit of the family. Also, the fourth house is considered to be the expressions of mother and happiness etc., the shadow planet Ketu is positioned there and they are facing the Sun. This planetary position is not favorable for your family life.
There may be some distance from family for some reason. You may be deprived of family happiness. One may have to move away from home for some work. Family environment can be stressful. There may be a dispute between the family members about something. There may be disturbances in the family. Your parents may have health problems.
They need to be taken care of. When Mars moves in the twelfth house, things may improve. You may get success buying a property at a place away from home. You can also get some financial benefit from your siblings.

Advice
Worship Lord Krishna and light a ghee lamp in front of Shree Radhe Krishna's idol for the fulfilment of the wishes.
Donate jaggery, wheat and red lentils
Offer Arghya to Lord Sun
Respect your father and paternal relatives.

These are generalized predictions based on your moon sign. For more personalized predictions, connect live with an Astrologer on call or chat!

» Leo Compatibility
This has not been regarded as a good combination by Vedic astrologers. This combination indicate problems in progeny like mis...
They will share the same mental wave length and will understand each other's feelings and emotions. She will be beautiful an...
They will be adventurous, outgoing and social. The boy will support girl by all the means and will be loyal towards her. She...
The girl will be over-sensitive, emotional and moody. Boy will be considered by the girl as assertive, dominating and aggres...
They will have lots of things in common and both will enjoy the company of each other. They will be supportive, loving, and ...
She will like to express all small things which will be seen as criticism and nagging by him. He will also be seen as domina...
She will be loving, caring and emotional. He will also be generous and loyal which will make this a long lasting relationshi...
They will be supporting, loving and caring. They will utilize their fire and energy for the upliftment of their lives. They ...
Both will be egocentric, assertive and dominating. There will be difference of opinion and disputes on financial, social and...
There will be drastic difference in their natures and the way of thinking. There will be a fight of ego and dominance. The g...
The boy will be full of enthusiasm and energy which will be complemented well with the restrained, disciplined, and organize...
He will be flamboyant and will love to dominate which will not go well with her. The relationship will be full of clashes an...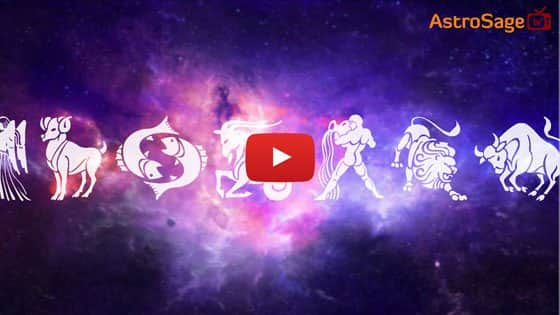 Buy Gemstones

Best quality gemstones with assurance of AstroSage.com
Buy Yantras


Take advantage of Yantra with assurance of AstroSage.com
Buy Feng Shui

Bring Good Luck to your Place with Feng Shui.from AstroSage.com
Buy Rudraksh


Best quality Rudraksh with assurance of AstroSage.com