Monthly Leo Horoscope
June, 2019
General
You are a very excited person and have the ability to do any work easily. The conditions pertaining to career are also likely to remain favorable during this month. Irrespective of your area of work, you will be able to achieve immense success in the same further boosting your morale always. You are an individual who does every kind of work with full responsibility. There is a possibility that the conditions from economic perspective would remain favorable. You will receive social honor and respect according to the time. As an ambitious person there is always a longing for achieving higher status for you. You have a commendable personality. Therefore, wherever you are employed, your image seems to be absolutely different from the others because Sun is communicating in Taurus zodiac, which ensures that you are able to achieve success in all your tasks.

Luck will favour you, though you might witness some minor ups and downs and fortune associated with works is likely to progress and shine upon you. Undertaking a particular task as long as you trust yourself and your fate will fetch you excellent results in the long run. In this month, an overseas tour might turn to be quite good. There is also a possibility that certain tasks might get accomplished due to this overseas tour. Conditions regarding marital life are also expected to get better during this month, yet, occasionally, there may be some kind of arguments between you two due to some reason. However, the majority of conditions are likely to remain favorable. There are some positive indications regarding your health as well, during this month.

If you are making up your mind to travel abroad or are making efforts for the same, then you may be successful this month. Things on the enemy front are expected to remain favorable but there is no need to trust your enemies in any way and in anything. Otherwise, they will be able to cause damage to you, at any time. There might be an increase in the friendly behavior but situations regarding romantic relationships might remain stressful. There is a possibility of acquiring a house, vehicle, etc. during this month. You might also experience a spiritual growth during this month.

If you are a politician then you may receive good opportunities for attaining political gains. Relationships with parents might also get better. Your strength and grip in the society will increase as well. If you are employed, then situations related to acquisition of a higher position are likely to remain in good. If you are preparing for any course related to education or are preparing for any kind of competitive examination related to career enhancement, then you will achieve success in the same. There is a clear possibility of acquisition of money and real estate during this month. Therefore, you should try and put in maximum efforts according to time, which can allow you to achieve a commendable amount of success. During this month, the dates viz: 8th, 9th, 17th, 18th and 26th, 27th, are not favorable for you. You shouldn't prepare for undertaking any kind of important work on these days. Any and every kind of important tasks should be avoided and especially should not be started on these dates because this time period is not suitable for you.
Finance
Economic situation may remain unfavorable this month for Leo natives. You might get disappointed in your efforts made for gaining economic benefits. If you want to do some work in collaboration with someone, you may end up suffering loss. Therefore, you should do the work after a lot of thinking and then make your important decision. If you're employed and are thinking about making any kind of investment, then you should wait for now and reconsider your decision regarding such an investment.
From the perspective of economic gains, you should provide direction to any task only after being strong in every aspect because Mercury is communicating with Dragon's Head (Rahu), which shows signs of losses from the perspective of money. You should be very careful during financial transactions and in everything related to your area of work. Giving a special place to someone close to you, in business, might be equivalent to a loss, and problems might increase at a later point of time.
Any attempts to acquire money and immovable property would normally remain favorable. So, whatever work you are doing, try to improve it in every possible way. Do not think about starting any new work otherwise, you may have to face loss. Domestic dispute may also arise and a stressful situation might arise from the family side, which may make you face all kinds of problems as well as financial loss. Therefore, it will be better for you to stay cautious from the perspective of monetary gains.
Health
In this month, you may have problems like viral fever etc. and may even suffer from some type of infection. Therefore, take care of your diet and if you have any problems, consult a doctor. You may also have to face some kind of injury or blood-related disorder as well as problems like headache, a burning sensation in eyes etc.
Love/Marriage/Personal Relations
Love affair can witness a major setback during this month. Suddenly, your developed relationships might deteriorate and you may enter into an argument with your boyfriend or girlfriend. Due to this, you will come under the influence of unnecessary stress. Therefore, it will be good for you to put in efforts to improve your relationship with your lover. If you love your boyfriend or girlfriend and are waiting for the time, then you should wait a little longer for now, because due to certain situations, an adverse environment might get created during this month.
If you want to share your thoughts about any kind of work or you want to receive support from each other concerning your work, then there is little possibility of receiving the same. It will be better to try and maintain normal romantic relationships in this month, so that the situation remains unchanged. During the month of June, the situations regarding marital life are likely to remain favorable. You may receive support from your life partner. However, due to mutual differences, there may also be a possibility of some kind of fight with each other. Therefore, it can be better for you to try and maintain a warm relationship with your partner. Situations regarding an overseas tour and marital life are likely to remain favorable during this month. It might be better for you to work according to the time and circumstances. Hence, try to understand your responsibilities.
Family & Friends
In this month, the yogas suggest that there is an excellent possibility of establishing good relations with your parents and you might also receive their support. Your interest in your parents' pilgrimage or spiritual field will also increase during this month. Due to good relations with parents, the companionship with other family members will also improve and there will be good development in the entire family. Either physically or financially, every family member will receive support from each other.
With the help of family members, any kind of auspicious ceremony will be commemorated in a phenomenal manner. It would be beneficial for you to maintain harmony with the members of the family because Jupiter is posited in the zodiac sign Scorpio, which shows signs of family situations being favorable. You can witness an overall development in the home and family. There might be a possibility of receiving support from your own people though dissatisfaction pertaining to the children is also probable and you may have to face problems due to your children.
Advice
In this month, you should offer water to sun on a daily basis and recite the Aditya Stotra. Donate red colored articles every Sunday. Donate electronic goods in a temple and cooperate by providing medicines etc. By doing this, you can get good benefits.

» Leo Compatibility
This has not been regarded as a good combination by Vedic astrologers. This combination indicate problems in progeny like mis...
They will share the same mental wave length and will understand each other's feelings and emotions. She will be beautiful an...
They will be adventurous, outgoing and social. The boy will support girl by all the means and will be loyal towards her. She...
The girl will be over-sensitive, emotional and moody. Boy will be considered by the girl as assertive, dominating and aggres...
They will have lots of things in common and both will enjoy the company of each other. They will be supportive, loving, and ...
She will like to express all small things which will be seen as criticism and nagging by him. He will also be seen as domina...
She will be loving, caring and emotional. He will also be generous and loyal which will make this a long lasting relationshi...
They will be supporting, loving and caring. They will utilize their fire and energy for the upliftment of their lives. They ...
Both will be egocentric, assertive and dominating. There will be difference of opinion and disputes on financial, social and...
There will be drastic difference in their natures and the way of thinking. There will be a fight of ego and dominance. The g...
The boy will be full of enthusiasm and energy which will be complemented well with the restrained, disciplined, and organize...
He will be flamboyant and will love to dominate which will not go well with her. The relationship will be full of clashes an...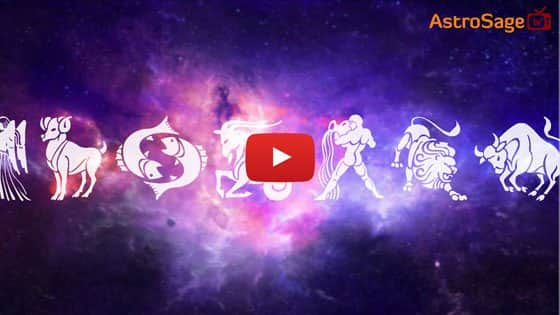 Buy Gemstones
Best quality gemstones with assurance of AstroSage.com
Buy Yantras

Take advantage of Yantra with assurance of AstroSage.com
Buy Feng Shui
Bring Good Luck to your Place with Feng Shui.from AstroSage.com
Buy Rudraksh

Best quality Rudraksh with assurance of AstroSage.com