Monthly Aries Horoscope
May, 2021
General
This month will bring auspicious results for the natives of Aries zodiac sign. You will try your best to remain energetic this month. Your working speed in your professional life may increase, which will make your superiors happy and content. The financial life of the Aries natives will also remain good this month. You can benefit in many areas of life. Read this horoscope to know how this month of May will turn out to be for you and various other areas of life such as family, carer, health, love etc.
Career
This month can be very good for professionals. Shani Dev will sit in your house of Karma i.e. the tenth house and incur sweet fruits of hard work. Some natives may also attain a higher position in their field of work. Your seniors will remain happy with your performance. Talking about Aries natives doing business, they will attain favourable results. The aspect of Venus and the Sun on your seventh house will help you expand your business. If you wish to establish a new business branch at several locations, go ahead by consulting an experienced person.
After May 4, when Venus will be in your second house, you are most likely to attain favourable results. Investing capital will also be beneficial for the natives of this sign. If you were disturbed by the bad behaviour of one of your colleagues at work, try to improve the situation by talking to them in the meantime. The natives of this zodiac sign are advised to complete every task on time, if you do not do so, then your seniors may become suspicious of your credibility.

Finance
Aries natives will make good economic progress this month. The conjunction of Rahu-Mercury in your second house and the presence of Jupiter in the eleventh house will give you good opportunities to accumulate wealth. You can also earn profits by investing during this time. Shani Dev will also aspect the twelfth house this month, due to which your expenses will decrease. You can save a lot of money this month by planning the right budget. Those who do their business will also attain appropriate benefits this month, and their business will flourish. Those who work in a government organization are expected to get a promotion.
Your income will also increase significantly this month. Along with yourself, you will take care of the needs of your family members this month. Those who have recently started their business will start getting benefits from this month. However, Aries natives will have to refrain from spending money under extreme enthusiasm. You can party a lot with friends and spend equally. Those who are married should plan some steps together with their spouse to accumulate wealth and improve the future.

Health
Aries natives need to take special care of their health this month. You should change your routine. You can avoid contracting many diseases by getting up early in the morning and sleeping early at night. You should also avoid eating fried food this month. If you live away from home, avoid eating street food, otherwise, you may have to suffer from food poisoning. Eating fatty or oily food can prove to be harmful to you this month. You need to remain physically active to keep yourself fit. If possible, take some time out daily for Yoga, Meditation or Exercises. You will also experience mental peace by doing such physical activities. Along with yourself, you also need to take care of the health of elders at home. Aries natives whose age is less than 25 years, can improve their health by taking part in any sports activity. If you go to the gym, avoid a little heavy lifting.
Love/Marriage/Personal Relations
This month will bring new opportunities for Aries natives who are in a love relationship. If you are in a long-term relationship, you can discuss the possibility of getting married with your beloved. Jupiter is aspecting your fifth house, so there will be stability in love life. You can spend a good time with your beloved. If you are facing some work-related problems, you can share them with your boyfriend or girlfriend. Your beloved will give you good advice like a friend. The closeness between the two of you will increase, and if there was a fight between you two for some reason in the past, you both will reconcile.
The natives of this zodiac sign who are married will get mixed results. The aspect of Venus on your seventh house will add to your love. However, you both can face conflicts with each other due to your egoistic nature. There will be some resentment within your spouse, so you are advised to try and find out what is on their mind. It would be better to practice silence to avoid unnecessary conflicts. Along with this, it is advisable for newly married people not to share your personal life with any third person.

Family & Friends
Aries natives may face some problems in family life this month. You will feel that your family won't be able to understand your mindset. Overall, the family situation may remain somewhat isolated. However, you will try to woo people with your eloquence and your sweet talk will also normalize the situation to some extent. The conjunction of Rahu-Mercury in your second house and the aspect of Saturn on the fourth house can cause misunderstandings in the family. You need to talk openly to erase bitterness amongst family members. The more you talk openly with your family members, multiple misunderstandings will get eliminated. If your parents are troubled by a long illness, then spend time with them this month, if necessary, get a qualified doctor to check on their health.
Advice
Worship Lord Vishnu.
Light a lamp of desi ghee in front of the idol of Shri Lakshmi Narayan and recite Sri Suktam.
Offer vermilion to Hanuman ji.
Light dry cow dung every Tuesday in the house.

These are generalized predictions based on your moon sign. For more personalized predictions, connect live with an Astrologer on call or chat!

» Aries Compatibility
Mars, the warrior of the world, rules Aries, and it is no mistake that Mars was the Roman God of war. Brave and ...
Taurus is appealing to Aries because of these qualities; Aries sees Taurus as their rock, always strong and loyal. Taurus se...
This sign combination indicates happiness for the couple. The girl will help boy in achieving his life objectives and work as...
This sign combination indicates prosperity in life. Couples will understand each other and together bring prosperity in life....
This sign combination indicates a long married life. Though this sign combination is not regarded good in marriage compatibil...
As a result, such a pairing is not unusual. Since these zodiac signs are able to communicate with one another, disputes betw...
This indicates a good combination for love and romantic life. This combination also indicates happy and long married life. Th...
This can contribute to a wide variety of polarizing behaviors. The polarity of Aries-Libra is about integrating 'Me and We'....
This combination is not regarded good and leads to widowhood sometimes. This combination also indicate problems in progeny. ...
This combination shows a good compatibility. The boy will get full support from the girl in all the departments of life. The...
This is one of the best combinations for sign compatibility. They will be very understanding and toward each other. The girl...
This is called Dwi-dwadash (2-12) combination and is not regarded good and said to be giving fatal results. The couple will ...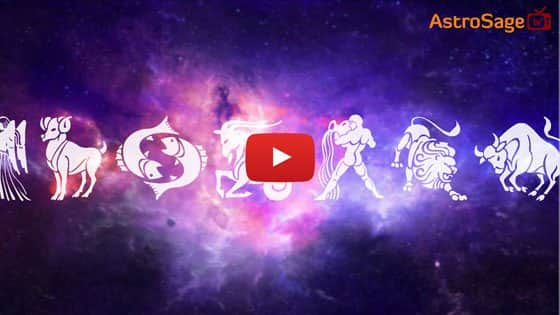 Buy Gemstones

Best quality gemstones with assurance of AstroSage.com
Buy Yantras


Take advantage of Yantra with assurance of AstroSage.com
Buy Feng Shui

Bring Good Luck to your Place with Feng Shui.from AstroSage.com
Buy Rudraksh


Best quality Rudraksh with assurance of AstroSage.com