Monthly Aries Horoscope
December, 2021
General
Aries, as we already know the first sign in the natural zodiac, ruled by the commander in chief Mars are dynamic, energetic individuals and are considered to be very good initiators, good at initiating things. As the year is coming to an end, 11 months have been conquered, which makes December a very crucial month, because this month can be used as a foundation for the upcoming year 2022.
So, as the year is coming to an end, professionally it might give new headways and opportunities, but it would be better to work on your skills rather than looking for any kind of change. In terms of love, though Aries are warm, generous in love matters, sometimes can act insecure, jealous in love relationships, which can create some issues for them in their personal life. So, keeping trust and good faith in your partner can help you create smoothness in terms of relationships.
As far as married natives are concerned, exercising patience and control over your speech can help you avoid ups and downs and temperamental differences can happen in the relationships. In terms of finance, some new opportunities might come your way during this month of December, previous investments are likely to yield beneficial results and gains.
However, some unexpected expenditures can also happen, so, maintaining a healthy balance between your income and expenditure is necessary. As far as the health part is concerned, the second half of the month will require you to give proper attention and care to your health. So, this was the summary of how the December month is going to pen out for the Aries natives. Now discuss it in detail-

Career
The career part is looking good for the Arians throughout the year, December is no exception either, so, the natives born under the sign of the Ram are likely to get good opportunities in their career during this month of the year also.
Still, the first initial days are likely to be good in terms of providing you with the energy as Mars will be transiting through the seventh house, having an exalted aspect to the tenth house of profession and career, providing you with the opportunities to reach higher positions of authority.
After 5th of December, maximum planets including the ascendant lord will be transiting in the eighth house along with the lord of the fifth house, the Sun. This might present you with uncertainties and hostilities in the job, problems with subordinates which might instigate you to change the job.. But, it is suggested to avoid making any decision in haste, rather it is a time to sharpen your skills and experience through practice and persistence.
Though, you may see sudden cooperation and help from the seniors after mid of December. Also, avoid indulging in any kind of conflicts. Since all the malefic planets are having an aspect on your second house, it is also suggested to keep a check on your words before speaking and do not indulge in any kind of office gossip or any meaningless talks.
Businessmen are also advised to avoid travels related to work as they will not bring in much success. Though, those of you operating your business in the form of partnerships are likely to gain better profits. Also, after the mid of December, those of you trying to start their own business may get new opportunities and financers.

Finance
The month of December 2021 is going to be a beneficial and favorable month for the Arians in terms of fiscal and monetary benefits. The initial few days of the month are likely to bring sudden gains from the investment that you may have made before. Some of you may also acquire ancestral property this month.
The movement of the Sun in your ninth house during the mid of December will make a very potent yoga and indicates opportunities to earn good gains and profits during this period. The presence of Jupiter in the eleventh house and the eleventh house lord Saturn in the 10th house indicates that your hard work and persistent efforts at the workplace are likely to enhance your income. This combination also indicates that businessmen are also likely to earn from different sources of investment.
As maximum planets are in the fixed signs during this period, which indicates that investing in fixed assets or real estate or in their stocks will bring good benefits during this tenure. Some of the Aries natives may also get a chance to settle their debts once and for all during this month. So, if you get the opportunity do not miss it. Overall, a good month in terms of finances, but you have to take care of your health, otherwise, you might end up spending more on yourself to keep yourself fit.

Health
The health part may remain weak or fragile during the month of December 2021 for the Aries natives. The transit of Mars in your eighth house along with the Sun and mercury may not produce positive results when it comes to health.
As the ascendant lord in the eighth house, some stress, anxiety and worry can be there, which can create abnormal eating and sleep patterns leading to problems on the health part. Some problems related to the stomach and abdomen region can be there because of this, so, try and stay away from eating any spicy and fried food and take proper intake of water during this tenure.
As maximum planets are dominated by Mars during this month of December 2021, this indicates you might get aggressive and restless when you might not get results as per expectations. This might further give negative effects on health. So, try and inculcate any form of physical exercise, yoga, meditation in your daily routine which will help you to productively divert the aggression in the right direction. Also, You have to understand that when health is good, then only you can proficiently grasp the other opportunities presented to you. So, give proper attention and take extra care of your health.

Love/Marriage/Personal Relations
The month of December will be full of love and romance for the natives born under the sign of the Ram. The lovebirds will start off the month on a rather low note but with the progress of the month, gradually, their love life will also start to get together and will head towards a positive direction.
The first few days till 14th December will be full of distrust, insecurity and jealousy that may provide negative results in the form of temperamental differences and ego clashes between you and your partner. But, the aspect of the benevolent planet Jupiter on the fifth house will still make sure that things do not go out of control. And when the transit of the Sun will move in your ninth house from mid of December, things will accelerate and both of you will be willing to spend quality time and reconcile your relationships with open communication and mutual cooperation.
Those of you single might get an opportunity to express your feelings to the person you like during this month. Married natives are also likely to enjoy bliss and harmony throughout this month. You may also witness an increase in your spouse's wealth during this tenure. Your relationships with your inlaws will also improve having a positive impact on your relationship with your partner. So, barring a few initi

Family & Friends
The planet associated with the family for the Aries natives is Venus which is situated in the ninth house of fortune, which indicates that you are likely to get ample support from your family throughout this month, which will enable you to focus on the other aspects of your life and perform better in them. Though the whole month is good in terms of family life, there are still going to be some ups and downs especially till the mid of December 2021.
As during this time, the ascendant lord Mars will be moving in the eighth house along with the fifth house lord the Sun and the third house lord Mercury. This indicates that you might get a little harsh and rude in your speech, which your other family members may not appreciate and may result in heated arguments. This may hamper your relationships with your siblings and your children. But, things are likely to improve after the 15th of December, till then maintain your calm and patience.
After 15th December, the progress of your children will make you happy and proud. There are also chances of you planning a family trip to some spiritual place during this time of the month, which is going to work wonders in terms of strengthening your relationship with your family. However, the health of your father may remain a source of worry. However, you have to just keep one thing in mind, your fortune is related to your family, so keeping them happy will bring riches and success to you.

Advice
Recite the Mars mantra daily during the Mars hora.
Worship Lord Hanuman and recite "Bajrang Baan".
Donate wheat and Jaggery on Tuesday,
Give Arghya to the Sun daily during the Morning.
Fasting on Tuesday.

These are generalized predictions based on your moon sign. For more personalized predictions, connect live with an Astrologer on call or chat!

» Aries Compatibility
Mars, the warrior of the world,rules Aries, and it is no mistake that Mars was the Roman God of war. Brave andpioneering, Ar...
Taurus is appealing to Aries because of these qualities; Aries sees Taurus as their rock, always strong and loyal. Taurus se...
It refers to a couple that appears to be on the verge of breaking up on a regular basis but continues to be together year af...
They are different, like day and night, and are therefore rarely found as a pair. Virgo zodiac sign natives love the routine...
This can contribute to a wide variety of polarizing behaviors. The polarity of Aries-Libra is about integrating 'Me and We'....
You have two cerebral fighters, none of whom is a wind symbol. Aries is known for their horns protruding from their heads; t...
They will be connected by the fact that they are both composed of the same element, but they occur at such disparate times o...
Like that of cats and birds and cats and dogs. This is precisely the way in which Aries man and Capricorn woman interact wit...
Aquarius woman has the ability to calm and understand Aries, softening and sweetening them. This is a dynamic duo that fulfi...
Aries is associated with fire, and Pisces is associated with water. They serve as representatives of the planet Mars and the...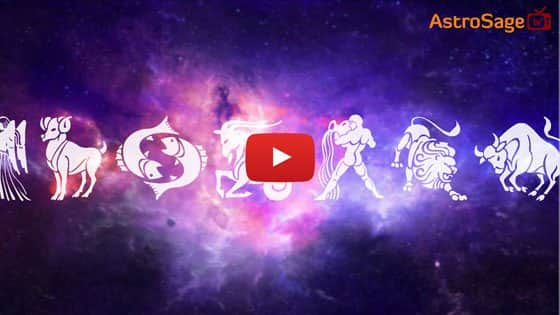 Buy Gemstones

Best quality gemstones with assurance of AstroSage.com
Buy Yantras


Take advantage of Yantra with assurance of AstroSage.com
Buy Feng Shui

Bring Good Luck to your Place with Feng Shui.from AstroSage.com
Buy Rudraksh


Best quality Rudraksh with assurance of AstroSage.com