Monthly Aries Horoscope
July, 2022
General
The month of July will be beneficial for Aries natives in a variety of ways. Although the month will be quite average in terms of career, you will not back down from hard work because of the presence of Saturn, the ruling lord of the tenth house, in the eleventh house. Similarly, the conjunction of the Sun and Mercury in the third house will be beneficial to you.
The students of this sign will have to work hard in their studies due to the full aspect of Saturn on the fifth house and this will impart good results. The family atmosphere will be positive due to Venus' placement in the second house. There may be a rift between you and your life partner, so be cautious. Love life, on the other hand, will be pleasant due to Mercury's conjunction with the Sun. Because Saturn is in the eleventh house and Venus is in the second house, the natives will prosper financially at this time. Although you will remain confident about your health due to the aspect of Jupiter in the fourth house, still, you will have to be careful about it.

Career
This month will be average for Aries natives in terms of work. Lord Shani, the lord of the tenth house, will remain in the eleventh house's Dhanishta Nakshatra, motivating you to work hard. You will not be able to see the effects of your hard work at this time, but there is no need to be upset. In the near future, you will see the fruits of your labour.
In the first half of the month, people doing business in the first half of the month will gain from the conjunction of the Sun and Mercury in the third house. New avenues for jobs will be visible. Your company strategies will produce positive results, and you will receive assistance from a business partner.
If you're looking for work, the first half of the month may bring you some good news. At this moment, the job's difficulties will be erased as well. Your relationships with top officials will return to normal, and the tension between you and your coworkers will dissipate. As per your zodiac sign, there will be progress in overseas employment and business due to the presence of Jupiter in the twelfth house. In the sphere of action, the full benefits of hard labour will be realised.

Finance
The folks of Aries will have a fantastic month when it comes to your financial life. In the first half of the month, you will have economic gains due to the position of Saturn in the eleventh house, as well as the presence of Venus in the second house. You can spend money to achieve your material pleasures during this time because the Sun is in the fourth house. However, you must keep in mind that if you spend more than you require, you may face issues. This is a particularly advantageous time for business people. Your financial situation will improve as your firm or business develops. You'll have more options for earning money, and you'll have the option to invest as well. At this moment, natives who invest in the stock market will benefit. You will also be free of previous debts during this time and this will be a fantastic period for overseas business due to the presence of Jupiter in the eleventh house. You will receive a huge sum of foreign currency and will be successful in accumulating funds at this time.
Health
This month will be a mixed bag in terms of health for those born under the sign of Aries. You may experience some health issues during this time. If you are married, you will remain worried from your in-laws' side. As a result, you will experience a race-like circumstance in your life. Pay attention to your diet because a hectic schedule can bring health issues. You will be surrounded by mental stress as a result of your excessive busyness, and the effects will be obvious on your health.
Due to Jupiter's full aspect on the sixth house, you will be preoccupied with the welfare of others while neglecting your own needs. As a result, your daily routine and eating habits will be impacted. It will have a negative impact on you if you have a disease like high blood pressure or diabetes. Regular check-ups are recommended, and if the problem develops, you should consult a doctor immediately. You will try to pay more attention to your health. You will sense your own inner strength. You will also experience relief from chronic conditions during this period. However, it is advisable for you to be cautious about your diet and do exercise regularly.

Love/Marriage/Personal Relations
So far love life is concerned, this month will be favourable for Aries natives. Due to the conjunction of Mercury and the Sun in the first part of the month, tenderness will prevail between lovers. However, due to Saturn's full aspect on the fifth house, you'll have to be extra careful with your remarks. Use as little words as possible and speak slowly and attentively. If you do this, you will either avoid arguments or be effective in settling the conflict. If you wait long enough, a condition like an estrangement will pass. Everyone will have faith in one another. This is an excellent time for new couples to get to know one another. This time, though, it will be mixed for married couples.
In the second half of the month, there may be a tense atmosphere in the family. During this time, it is recommended that you maintain your faith in your marriage. Pay close attention to your spouse's statements. You will sense their affection for you. Your life partner will naturally connect with you with love due to Venus's favourable position. Take time away from your work to spend more time with your life partner.

Family & Friends
This month will provide delight to Aries from the family point of view. Love will grow in the family due to Venus's residence in the second house in the first half of the month. The conflicts that are now raging in the house will be resolved. There will be a lot of affection between them, and their faith in each other will grow. Your contribution will be critical in keeping a positive atmosphere at home. With your eloquence, you'll be able to entice your family to join you by including them in activities. You will be able to effortlessly solve your housing difficulties throughout this period.
You will also be able to foster positive relationships among the members of the household as a result of this. In the first part of the month, the conjunction of the Sun and Mercury in the third house will foster positive relationships with father and siblings. It is critical that you listen to your parents' opinions. Your father will be fully supportive of your decisions, and you will be able to make decisions based on his advice. Take care of your brothers and sisters' feelings during this time. Encourage your brothers and sisters to work together on your projects.

Advice
Conduct a Sunderkand Path at your home.
Recite Hanuman Chalisa everyday.
Feed the stray dogs and offer Imarti and milk to Bhairav temple on Sunday.
Recite Aditya Hridaya Stotra every day and offer water to the Sun.

These are generalized predictions based on your moon sign. For more personalized predictions, connect live with an Astrologer on call or chat!

» Aries Compatibility
Mars, the warrior of the world,rules Aries, and it is no mistake that Mars was the Roman God of war. Brave andpioneering, Ar...
Taurus is appealing to Aries because of these qualities; Aries sees Taurus as their rock, always strong and loyal. Taurus se...
It refers to a couple that appears to be on the verge of breaking up on a regular basis but continues to be together year af...
They are different, like day and night, and are therefore rarely found as a pair. Virgo zodiac sign natives love the routine...
This can contribute to a wide variety of polarizing behaviors. The polarity of Aries-Libra is about integrating 'Me and We'....
You have two cerebral fighters, none of whom is a wind symbol. Aries is known for their horns protruding from their heads; t...
They will be connected by the fact that they are both composed of the same element, but they occur at such disparate times o...
Like that of cats and birds and cats and dogs. This is precisely the way in which Aries man and Capricorn woman interact wit...
Aquarius woman has the ability to calm and understand Aries, softening and sweetening them. This is a dynamic duo that fulfi...
Aries is associated with fire, and Pisces is associated with water. They serve as representatives of the planet Mars and the...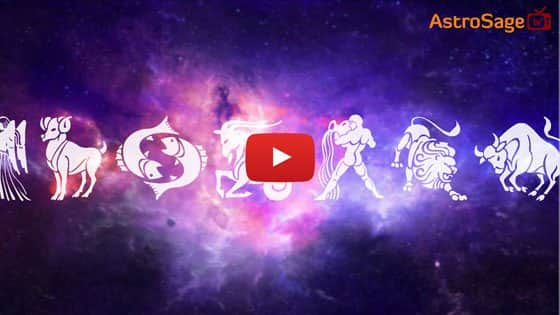 Buy Gemstones

Best quality gemstones with assurance of AstroSage.com
Buy Yantras


Take advantage of Yantra with assurance of AstroSage.com
Buy Feng Shui

Bring Good Luck to your Place with Feng Shui.from AstroSage.com
Buy Rudraksh


Best quality Rudraksh with assurance of AstroSage.com