Monthly Aries Horoscope
February, 2020
General
The month of February will bring some new changes in your life as per Horoscope 2020 predictions, because Mars, the lord of your zodiac sign, will move out from your eighth house on February 8 and enter Sagittarius, the zodiac sign of luck. While this will create chances of long distance journeys, on the other hand, your father and you can get into a heated argument over any topic. It is possible that his health also remains weak during this period. But your luck factor will increase and the work that was stuck for a long time will get accomplished. You will actively take part in religious matters, and also spend openly on such activities. You luck will favour you and all aspects of your life, and due to this, your honor, respect as well as social stature will increase. The presence of Sun and Saturn in the tenth house till February 13 doesn't seem to be favourable for your father. During this time, you will also have to take care of your workplace, because it is possible that you may get accused of false charges or blamed for something you didn't do.
However, after this, the transit of Sun in the eleventh house will lead you towards victory, and your ambitions will be fulfilled. Travelling will continue and despite the expenses, it will prove to be a profitable deal for you. You will remain indecisive about something, blame yourself for anything that happens, and feel emotional and guilty. However, this situation will change in the latter part of the month and you will remain enthusiastic about any other challenge. During this time, you will do something innovative that will be remembered for a long time, and you can consider it as your achievement. You may be ill at the beginning of this month, so it will be better for you to be aware of your health.
Career
The month of February will start on a slow note in regard with career. During this time, you also have to remain careful, because an attempt can be made to damage your image on the workfront. It is also possible that false accusations can be levelled up against you, in which case you should try to prove yourself right. However, in the latter part of the month, the situation will turn in your favor and troubles will be sorted out. You should refrain from doing any act which causes defamation and avoids being a part of any conspiracy.
After February 13, Sun entering into the eleventh house, will give wings to your aspirations, and your superiors will completely favor you. If you are working in the government service sector, you will make progress owing to your commendable work performance. In the field of business, the transit of Mars on February 8 will be very favorable and long distance travels will be beneficial. You will have tremendous success in your work or business related to real estate, food, building materials, artistic works, religious works etc.
Finance
Now let's talk about your financial life as per February 2020 Horoscope predictions. Financially, the month will be a bit relaxing. The position of Mercury in the eleventh house is showing good money gains from personal efforts. Therefore, you should have full faith in your strength and be aware of new opportunities while speeding up your efforts. With the transit of Venus in the twelfth house on 3rd February, your expenses will start increasing, and mainly you will spend your money on amenities. On the good side, your income will also increase, which will balance out your expenses. From 8th February, your ascendant and eighth house lord planet Mars will also enter the ninth house, which will result in unexpected money gains. After this, as soon as the transit of Sun is in your eleventh house on February 13, things will turn in your favour, and the stuck projects will get fulfilled. Also, you will attain income from new sources.
This will greatly improve your financial condition, and you will move towards achieving a good status in the society. The latter half of February looks more favorable for investing your money. If you have applied for a loan from a bank, then your application will be approved. This month, there won't be any disruptions due to lack of finances. You will be more likely to benefit from the government sector in the latter part of the month.
Health
From the health point of view, the month of February seems less favorable, especially till February 8, because during this time the presence of your Ascendant lord Mars will be in your eighth house, which can likely cause problems related to bile and blood related diseases, accidents and rectal diseases. Hence, maintain a balanced lifestyle and avoid eating foods that are spicy or oily. Drink fluids and plenty of water. You may also suffer from knee or joint pain. Physical weakness will affect your performance at work, and you won't be able to fully contribute your best. However, after Mars is in the 9th house, there will definitely be a slight change in the situation, and you will feel relieved from the chronic problems you have been suffering from.
Love/Marriage/Personal Relations
If you are still single, then this month may prove to be favourable, as the love of your life may knock on your door. This will make you extremely happy, and you will spend your time with your beloved, going out on dates and romancing your partner. If already in a relationship, then the first half of the month is going to be very good. During this time, you both will exchange gifts, find opportunities to spend romantic time together and know each other better. This will strengthen your relationship and your sweetheart will also feel attracted towards you. The latter half of the month may remain a bit on the downside. Overall, February 2020 will help you to infuse a new energy into your love life.
If you are married, you may go on a trip abroad with your life partner. This trip will help deepen the love between you two and play an important role in your married life. Although you will spend a lot in the planning and travelling, but the happiness derived from it will overpower everything. On February 29, Venus will transit in Aries, after which you will arrange all comforts and luxuries at home with your partner being your centre of attention. This will make your life partner happy, and s/he will openly confess and show her/his feelings and emotions. That is, during February 2020, your married life will remain blissful.
Family & Friends
Talking about your family life during February as per Horoscope 2020 predictions, the first half of the month will remain a little under the weather, but the latter half will prove to be relaxing. The aspect of Sun and Saturn on the fourth house will lead to a rise in stress levels within your family, and your parents' health will also fluctuate.Therefore, during this time, not only you should try to maintain peace and harmony in your family, but also be sensitive towards the health of your family members. If necessary, provide them with appropriate medical consultation immediately. Your younger brothers and sisters will remain mentally stronger and playful. In such a case, showering your affection on them will incur inner happiness, and they will become fond of you. Family members will become religiously inclined, and come together to organize a religious ceremony. This will strengthen the image as well as reputation of your family in the society.
During this month, you are likely to gain profits from your maternal side, due to which you will remain happy and praise them. The feeling of unity and brotherhood will increase within the family, and elders will be respected. But till February 13, you should avoid quarreling with your father on any topic, otherwise your relationship may turn sour with him. However, the circumstances thereafter will be favorable.
Advice
During this month, you are advised to follow some special remedies which can help you tackle problems and adopt a good lifestyle. Apply a Saffron or Turmeric tilak on your forehead every day and offer water to the Peepal tree every Thursday without touching it. Mix Kumkum or Vermillion in a copper jar everyday and offer arghya to Shri Surya Dev. You can also recite Shri Aditya Hridaya Stotra.

» Aries Compatibility
Same sign shows very good understanding between them. It shows love and harmony. Their family life will be full of joy and h...
It shows fundamental difference in the approach towards love, romance and life in general. It also shows the long life for t...
This sign combination indicates happiness for the couple. The girl will help boy in achieving his life objectives and work as...
This sign combination indicates prosperity in life. Couples will understand each other and together bring prosperity in life....
This sign combination indicates a long married life. Though this sign combination is not regarded good in marriage compatibil...
This combination, though good for progeny, but cannot be regarded as good generally. There will be difference of opinion, qua...
This indicates a good combination for love and romantic life. This combination also indicates happy and long married life. Th...
This combination has not been regarded good by our sages. There will be a matter of disputes and disagreements. Also this com...
This combination is not regarded good and leads to widowhood sometimes. This combination also indicate problems in progeny. ...
This combination shows a good compatibility. The boy will get full support from the girl in all the departments of life. The...
This is one of the best combinations for sign compatibility. They will be very understanding and toward each other. The girl...
This is called Dwi-dwadash (2-12) combination and is not regarded good and said to be giving fatal results. The couple will ...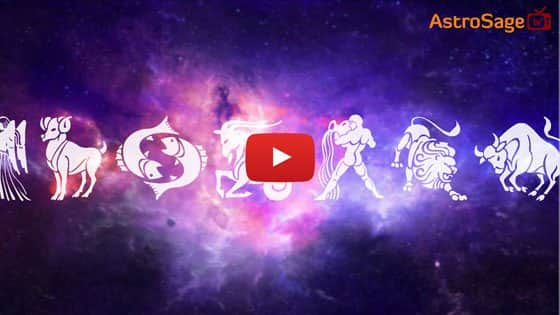 Buy Gemstones
Best quality gemstones with assurance of AstroSage.com
Buy Yantras

Take advantage of Yantra with assurance of AstroSage.com
Buy Feng Shui
Bring Good Luck to your Place with Feng Shui.from AstroSage.com
Buy Rudraksh

Best quality Rudraksh with assurance of AstroSage.com