Aries-Capricorn Compatibility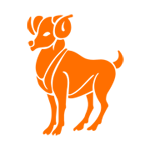 Aries Capricorn compatibility as per Vedic astrology can be best described by the relationship that exists between some natural enemies in the universe. Like that of cats and birds and cats and dogs. This is precisely the way in which Aries man and Capricorn woman interact with each other when they are at their worst. This is the particular reason why this is not a very easy relationship. It is tough to predict who will get out of it as a winner, as both of them will feel awful most of the time and the only thing with which they can be relieved is a separation between the two. So, it is believed that this is not a very compatible relationship.
These signs are both "Cardinal", which means they share an action-oriented approach to what they do. Aries is fire and Capricorn is earth. Capricorns are typically action-oriented people and, being an earth sign, they always have "a plan." Capricorns feed Aries' energy and bursting with ambitious ideation. Aries can make the best of Capricorn's "finished plan," since Aries are not the best at finishing their own plans.
Wish to know about your compatibility with Aries? Talk to the experts on call right now for free.
Aries and Capricorn Compatibility: An Expert View
The compatibility of Aries man and Capricorn woman leaves much to be desired. At first, they easily converge, and they like to be together. Both signs try to expose themselves in the best light and at first, it works. Capricorn attracts the ardor of Aries, his temperament and unrestrainedness. He is flattered by his attention and communication with him. He seems to him so strong and independent that it inspires great confidence and a sense of security alongside such a partner. Capricorn, in turn, deceives the sign of fire with its stateness, seriousness and inaccessibility, the ability to set goals and go to them, no matter what.
However, not so much time passes when people begin to open up before each other. And at that moment the horoscope of compatibility of Aries with Capricorn does not bode well. As a rule, Aries becomes the initiator of the rupture of relations: he understands that it will not be possible to achieve the return in the emotional plan. Capricorn — too cold nature, not able to give the soul body to relatives. The fire sign loses interest and leaves home. Either Capricorn gets fed up with tactlessness and quick-tempered partners, and he, too, will sever ties with him.
When Aries and Capricorn come together in a love match, they must work hard to maintain their mutual energy. Their approaches can seem almost opposite to one another — Aries is all about acting without bothering to consider where the action is directed or what it will attain, while Capricorn is all about judging whether or how much it will benefit them before they take action. Aries moves fast and, to Capricorn, at least, seems to risk it all. Capricorn abhors unnecessary risk. They move at a slower pace, working inexhaustibly toward well-defined goals.
Aries and Capricorn Compatibility: In Terms of Business
Despite the above, the Aries and Capricorn work compatibility can be favorable. Working in pairs, two fire signs can achieve excellent results by mutually complementing each other. Both partners are hardworking and very hardy, so hard or difficult work does not frighten them at all. Capricorn, on the contrary, difficulties only motivate and spur. He knows how to look far ahead and build the right tactics and strategies, which will bring success in the future business in the future. Aries is filled with creative ideas, has a lot of energy and perseverance in the performance of work tasks. If equality is established in their pair, then the union is more than successful.
It is possible that the compatibility of Aries with Capricorn in friendship will be successful. Both are strong and purposeful personalities. If they find a common interest, they will become friends. But scandals in such a tandem will still not be avoided. That one, then another, will periodically try to take the reins of government into their own hands and dominate the partner, which will lead them to conflict situations. If both show wisdom and will try to negotiate, then friendly relations between them are quite possible.
Aries and Capricorn Love Compatibility
Their philosophies are very different as per Aries-Capricorn love compatibility: Aries looks for the shortcut while Capricorn wants to follow the rules, assuming they're a tried-and-true path to success. How does this manifest itself in a romantic relationship? Aries is all about the impetuous, passionate pursuit of the one they want, without stopping to think whether the one they've chosen is really the right one for them. Capricorn, on the other hand, likes to analyze how much a potential love partner will be able to help them advance in life, and will use that as the basis of their decision of whether or not to pursue the relationship. If these two can meet and get together, however, they can teach one another things they wouldn't learn on their own.
Both partners are initiators, but they have such widely varying goals and interests that they work better when they each have a particular, well-defined role. Aries is the leader on the surface — they rush out to get things going and knock down any barriers in the way. But Capricorn is indirectly in charge: They're always working steadily toward their goals. It's important for both partners to understand that compromise is the key to success.
Every time when Aries man and Capricorn woman fall in love with each other, most of the time this happens in the domain where Capricorn is in charge or quite often at work. However, the tension between the two may start because of Aries as they have a nature of continuously arguing back and they also start fighting over very small things. Because of this kind of relationship in most of the cases both Aries and Capricorn both prefer staying at a safe distance from each other, however, sometimes they can be insanely attracted to each other. Hence this proves that both of these do not make a perfect love match.
Check Your Love Match Compatibility Now
Aries and Capricorn Sexual Compatibility
Sexually, these two signs may well suit each other. Aries and Capricorn Sexual Compatibility is not bad but keeps more on the efforts of ardent Aries. Aries is a tireless worker in bed, he teaches restrained Capricorn wisdom of sex and sensuality, which he is unspeakably happy. Capricorn, in general, Aries is interesting, as a person and as a partner: he eats his energy because he does not have his own. And what happens in the bed he also likes. Despite its coldness, it can open and thank the partner the same.
Sexual relationships will be interesting to both Aries and Capricorn until they become bored. If Capricorn gets tired, it can just close in on itself, which is for the first sign of the zodiac worse than death. Not getting any feedback from Capricorn, Aries will look for another partner who will appreciate and admire his person. For him, a world that does not have feelings, emotions, and energy is unbearable: no sign will keep him long in such a situation. Staying close to the cold Capricorn Aries can only make strong feelings, but without attention, and they eventually go out and disappear.
Aries and Capricorn Family Compatibility
Aries Capricorn Marriage Compatibility — a phenomenon rather shaky. If the partners have reached the registry office, this may indicate strong feelings for each other. Due to this they can show sacrifice, learn to compromise, negotiate and then, it is possible that their marriage will exist for a long time. Partners who entered into a legal marriage without thinking, on emotions that did not understand the relationship and did not allocate roles among themselves, most likely will part as soon as the last wedding salutes are thundered. Therefore, the chances to create a full-fledged family for a long time are longer for people who have reached adulthood and have decided on their life values.
Compatibility of Aries and Capricorn in family life can also be quite favorable if between the signs there are deep feelings, respect and support. The expressive first sign will bring emotions and impressions to the relationship, save the marriage from dullness and boredom. Capricorn performs in the tandem role of an adviser and knows how to protect his family from trouble, periodically rescuing from the mistakes of a short-sighted partner. And if Aries cools down a bit and listens to Capricorn, then it can be more successful as a social person and as a family man.
The problem of Aries and Capricorn begins with the way when they start to understand each other. When initially they enter into a relationship they tend to have an image of each other as somebody they could become after a little bit of effort is put into their growth. But the main problem here is that none of them wants to change.
FAQs
1. Who is most likely to be a happy partner with Aries?
The most compatible signs with Aries are generally considered to be Gemini, Leo, Sagittarius and Aquarius. The least compatible signs with Aries are generally considered to be Cancer and Capricorn.
2. What is the element of Aries Zodiac?
Aries natives are Fire signs.
3. Which planet governs the aries people?
Mars governs the aries zodiac sign.
4. Are aries trustworthy?
Aries are very internally calculative in nature. Being trusted is a natural high for an Aries. Not only are they trustworthy, but also very trusting.
» Aries Compatibility
Mars, the warrior of the world,rules Aries, and it is no mistake that Mars was the Roman God of war. Brave andpioneering, Ar...
Taurus is appealing to Aries because of these qualities; Aries sees Taurus as their rock, always strong and loyal. Taurus se...
It refers to a couple that appears to be on the verge of breaking up on a regular basis but continues to be together year af...
They are different, like day and night, and are therefore rarely found as a pair. Virgo zodiac sign natives love the routine...
This can contribute to a wide variety of polarizing behaviors. The polarity of Aries-Libra is about integrating 'Me and We'....
You have two cerebral fighters, none of whom is a wind symbol. Aries is known for their horns protruding from their heads; t...
They will be connected by the fact that they are both composed of the same element, but they occur at such disparate times o...
Like that of cats and birds and cats and dogs. This is precisely the way in which Aries man and Capricorn woman interact wit...
Aquarius woman has the ability to calm and understand Aries, softening and sweetening them. This is a dynamic duo that fulfi...
Aries is associated with fire, and Pisces is associated with water. They serve as representatives of the planet Mars and the...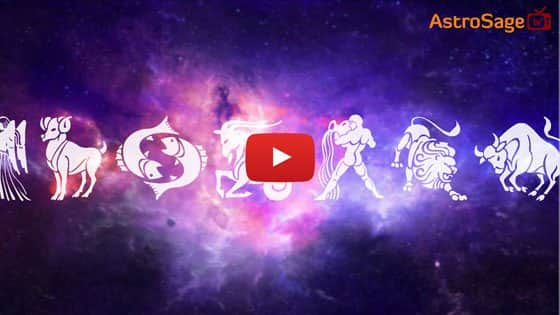 Buy Gemstones

Best quality gemstones with assurance of AstroSage.com
Buy Yantras


Take advantage of Yantra with assurance of AstroSage.com
Buy Feng Shui

Bring Good Luck to your Place with Feng Shui.from AstroSage.com
Buy Rudraksh


Best quality Rudraksh with assurance of AstroSage.com