Monthly Sagittarius Horoscope
January, 2023
General
January Monthly Horoscope 2023 highlights that Jupiter will give you excellent health this January 2023. Mars will provide you with more than enough energy to improve your physical abilities this month. Still, it is best to avoid pushing yourself too hard right now, either physically or emotionally.
Continue to be creative as you are and spend some time engaging in your hobbies. There will be better career chances in the second half of the month. Your life will be happier this month since you'll start it well. This month you'll most likely focus on yourself and your interests. You should spend time with those you love and work on strengthening your bonds with them. Throughout the month, a new outlook on work will keep you one step ahead of your rivals. Continue to be creative as you are and spend some time engaging in your hobbies. You might encounter a few difficulties in the middle of the month, but they'll only last for a short while, providing you with a learning opportunity. Exam candidates are more likely to be top performers in their fields.

Career
Your professional fronts will remain solid this month. Jupiter is aspecting the 10th house. The second half of the month will present several obstacles for healthcare. The month is giving you a clear message for the second part of the month. Don't make any rash decisions, please.
Invest time and practice patience in your professional life. You might also encounter delays with your work, clients, or other problems. A virtue, though, is patience. Start looking for a job in January. You should therefore expect to see your company's desired outcomes and financial success starting in January 2023. For some people, this may be great news regarding their jobs, and things may finally start moving in the right direction. Your performance may have pleased your seniors.

Finance
The first half of the month could bring irregular income, with the sun and Saturn in the second house, but the rest of the month could remain good.
The influence of tough financial decisions may keep you in a strong position on the economic front. Try to balance expenses and income, which may be an excellent way to lead your 2023.
Overall, you will make good progress this month in your financial life. But make sure you do not lend money to anyone this month. Since the money that you would lend to anyone can put you in trouble.
Sagittarius natives may comprehend the circumstance and make appropriate financial decisions.
In January, expenses can include buying furniture items for your home, going on vacation, or remodeling it.
The second half of the month is an excellent time to make stock market investments. You are cautioned against making a real estate investment, nevertheless. According to the monthly horoscope, having a plan will help you manage your financial portfolio and increase the stability of your financial situation.

Health
You would certainly feel relieved that all of your issues had been resolved and proud of your achievements. Mars is in the sixth house so that it will defeat all your health-related problems. All medical conditions may improve with a bit of time and patience. Everyone always values their health. As a result, you may see steady development in all of your endeavors. Just be sure to take good care of yourself.
Adventure travelers are urged not to indulge in situations where they might be irresponsible throughout their trip out of excitement. Your work may have impacted your health, which may require some attention.
You might be able to enjoy some active time with friends by making use of your high energy and low-stress level.
You might have plenty of energy if you follow a healthy routine and diet.
Ladies who are expecting should take extra care around their growing kids. If you're not careful, several pregnancy-related problematic symptoms can reappear. Your throat may feel uncomfortable. Patients with hypertension and sugar need special attention.
Love/Marriage/Personal Relations
Sagittarius people may tend to vent their irritation on their better half. You must get through these upsetting emotions if you want to maintain harmony. This is because Rahu is in the fifth house of love and romance and is aspected by Saturn.
Instead of venting your frustration on your partner, try channeling it into meditation if you're feeling overwhelmed. You set aside just 15-1 20 minutes each day to practice mindfulness, serenity, and tranquility. You could find that meditation might help you manage your tension, anger, and irritation. You and your lover might go to a couple's spa or practice meditation together.
Spend more time together so that you may clear up any misunderstandings. Sharing your concerns with others can be beneficial if you are experiencing internal conflict. And the issues between you and your partner won't be resolved unless you address them head-on rather than avoiding them.

Family & Friends
Thanks to Jupiter in the fourth house, you'll feel special throughout the month. This placement will enable a peaceful and harmonious family life for the Sagittarius natives. Also, you might get good news in the beginning of January 2023, which will pave the path to happiness for the entire month. A family function might take place in the family which will cheer you up and bring zeal and enthusiasm among the family members. When Venus will aspect through your ninth house this month, you'll come across as more love to your partner and this love between you two will create a positive environment in your home.
Advice
For career/business:
Use of green color in the workplace.
Keep the crystal in the south-east direction.
Distribute coconut to small children.
For education:
Sit facing the East direction.
Drink water in a silver glass.
For love/marriage:
Offer green grass to Lord Ganesha.
Avoid keeping religious stuff in the bedroom.
For health:
Chant Beach mantra of Jupiter.
Visit religious places on Thursday.

These are generalized predictions based on your moon sign. For more personalized predictions, connect live with an Astrologer on call or chat!

» Sagittarius Compatibility
They will be connected by the fact that they are both composed of the same element, but they occur at such disparate times o...
Sagittarius and Taurus are the earth and fire signs, respectively. Taurus comes under the governance of Venus, the goddess o...
This implies that these two signs have an unimaginable fascination for each other. Gemini is the air sign, while Sagittarius...
Sagittarius natives are some of the most adventurous beings you will come across. They seek new adventures and thrive on thr...
Both of them are fire signs, their relationship will be filled with passionate feelings, passions, and interesting events. T...
The fire sign will feel detained by the other, while the earth sign won't ever have the option to loosen up even with never-...
They are insatiably curious and incapable of boredom or monotony. They enjoy travelling to foreign areas, taking part in ext...
Both of these love partners are adept at multitasking, balancing birthdays and special dates with family obligations, but it...
Sagittarius is the ninth sign of the zodiac and is associated with the fire element. As with an unpredictable flame, this si...
This combination can be challenging in many aspects as both of them have fundamental differences when it comes to life appro...
Their bond is strong and powerful. Sagittarius loves to explore, go on adventures, and share, while an Aquarius is an ideali...
But unfortunately, it doesn't last very long in most cases. It is rather difficult for them to get out of their platonic zon...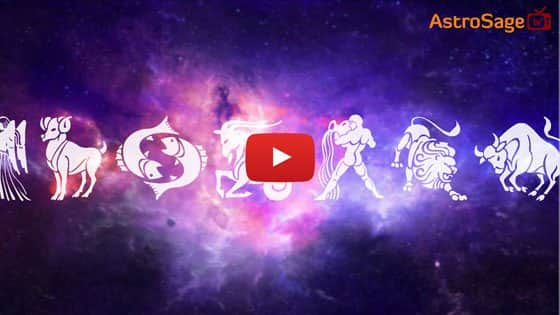 Buy Gemstones

Best quality gemstones with assurance of AstroSage.com
Buy Yantras


Take advantage of Yantra with assurance of AstroSage.com
Buy Feng Shui

Bring Good Luck to your Place with Feng Shui.from AstroSage.com
Buy Rudraksh


Best quality Rudraksh with assurance of AstroSage.com