Monthly Sagittarius Horoscope
June, 2021
General
This month is likely to be moderate for Sagittarius natives. This is a good time for your career. Those who are employed are likely to be promoted. It is important to pay attention to hardwork in your respective field and it will be good to stay away from disputes. There is a need to be vigilant with your competitors. This is also a good time for people owning a business. There will be prominent growth in your business. You will achieve success by working on new plans.
It is a time of hard work for the students and you should not take a back seat from the same. Time is good for those who are preparing for competitive exams. You will succeed in achieving success through hard work. There is a difficult time for students who are looking forward to going for higher education, so it is important to focus on studies.
It is time for hard-working students to study abroad. You will also have to wait a bit to fulfill your aspirations. Planets are indicating that your family life may be full of ups and downs this month. The aspect of Saturn on the fourth house may result in health problems to the mother. It is important to take care of their health. This is a great time for siblings and your relationship with them will be better. This is a good time for love affairs.
There may be mild tensions between loving couples, but it will not impact your relationship negatively. You can propose to your sweetheart for marriage and there is also a possibility of success in persuading them to tie a knot. This time will also prove to be good for married people. The feeling of love towards each other will increase. A little quarrel is possible, but it will not cause tension between the husband and wife.
A very good time is expected from 2nd June onwards. According to the planetary position, from an economic point of view, this time seems a little moderate. To get economic benefits, you have to increase your abilities in order to increase your income. The economic benefit is possible by further increasing personal efforts. There may also be some increment in expenses.
One can expect good returns from the business. You may have health problems this month. The conjunction of the Sun and Rahu in the sixth house is capable of causing health problems to you. Shadashtak yoga of Saturn and Mars and then Samasaptaka yoga can also cause diseases for you, so there is a need to take more care of health.

Career
From a career perspective, this month will be good. This time is auspicious for all the natives, be it employed as well as the business entrepreneurs. The career train will move in the right direction. The working people will be able to impress high officials with their efficiency. Their reputation in the workplace will grow.
There is also a possibility of promotion. But it is very important for you to stay away from disputes, as well as beware of opponents. Working hard should be your mantra right now. This is also a good time for business people. There will be a boom in business and there are also possibilities of expansion in your business. You just need to put in little efforts to achieve this.
Do not be under any illusion that success will automatically fall in your bag. Sagittarius natives should also work on new business-related projects. There are good chances of success in this.

Finance
From an economic perspective, this time is likely to bring mixed results. If you want to increase your income, then you need to be more efficient, intensive and dynamic in order to increase your income.
Your personal efforts will increase your income more than luck or any other external reason. For example, if you do a job, learn a new skill to empower your career, take an advanced job-related course, etc. This is how you can increase your effort and improvise your career.
This month, in your case, the saying "Luck favors the brave" will be a reflection. There may be some additional expenses this month. Also, you can have some unexpected expenses. The occupants of the business can benefit well from their occupation. If you want to make more profit in the business, then work extra hard. Keep your focus solely on your work.

Health
This month does not appear to be favorable from the health point of view. Sun, the king of the planets, is positioned in the sixth house and there is the shadow planet Rahu conjunct with the Sun.
The sixth house is called the house of disease, enemy and debt. Therefore, you are likely to have health problems as a result of the combination of Sun and Rahu. Apart from this, Saturn and Mars are also making Shadashtak Yoga and Samasaptaka Yoga. These yoga are also capable of causing health problems. Hence, the people of Sagittarius need to be more vigilant in the month of June.
Seek doctor's advice immediately when you face any problem. It will be in your interest. Keep your diet routinely balanced as well. There is a famous saying "One Fitness Needs Thousand Rules." That is, a thousand rules have to be followed to maintain health. The condition of the planets is giving you the message to do the same this month. Tie this knot.

Love/Marriage/Personal Relations
The month of June will be good for loving couples. The spirit of love will keep you calm during this scorching heat of summer season. There may be mild conflicts between couples, but in love, it is considered as a good omen. This is a good time to convert love affairs into a lasting relationship. You can propose your partner for marriage and you will get success in persuading them.
At the same time, this time also seems to give good results for married people. The love towards each other will increase between the couples. There may be some fights, but the overall coordination will be fine. After 2nd June, time will be very good. There may be a plan to move somewhere. In this month, your married life will be happy.

Family & Friends
Sagittarius natives will face ups and downs in their family life during this time. There will be an aspect of Saturn in the fourth house of mother and happiness, while it will be posited in the second house, which is considered as family.
On the second house, there will be an aspect of the commander of the planet Mars, where Saturn is placed. The transit of Saturn and Mars is indicating that the conditions will change in your family life. Some days everything will be fine in the family, at times there can be an atmosphere of tension. Sometimes there will be good coordination between family members, sometimes there can be a dispute with each other.
Your mother may face health-related problems due to the aspect of Saturn on the mother's house. Take good care of her. This time is very good for your siblings. One good thing is that your relationship with your siblings will be fine. You will get their support.

Advice
You should offer Arghya to the Sun daily. To give Arghya, you should use a copper vessel and mix some kumkum/vermilion in the water.
Observe a fast on Thursday, wear yellow clothes and eat once a day without salt.
Chant "ॐ बृं बृहस्पते नम: /oṃ bṛṃ bṛhaspate nama:" 108 times a day.
Respect your Gurus/mentors.

These are generalized predictions based on your moon sign. For more personalized predictions, connect live with an Astrologer on call or chat!

» Sagittarius Compatibility
As far as sign compatibility is concerned it is not a very favorable merge. Both are advised to be more enduring and sensibl...
Not a very flattering alliance as far as sign compatibility is concerned. The sign combination does not indicate a long marr...
This is one of the best alliances as far as sign compatibility is concerned. The girl will treat her husband with full respe...
This is not a good combination as far as sign compatibility is considered. The natives will face difficulties to understand ...
This combination is not appreciated by our sages on the basis of sign compatibility. They could provide each other stimulati...
A warm and gratifying union, as each side has a strong desire to please the other. Both are affectionate, dynamic and progre...
This will be a happy and fruitful match, as both have a sound understanding of each other's needs and deficiencies. He will ...
This is not a very good combination as far as sign compatibility is concerned. Both signs are 2nd and 12th from each other, ...
Bhakoot compatibility chart shows that it is one of the best combinations. The combination favors energetic co-operation in ...
This is a quite, conventional and uneventful marriage. They may not be able to find a common ground sexually, intellectually...
This is a very favorable and good combination, as far as Varna is concerned. The natives will understand each other's emotio...
This is one of the best combinations as far as sign compatibility is concerned. They boy will get full support from the girl...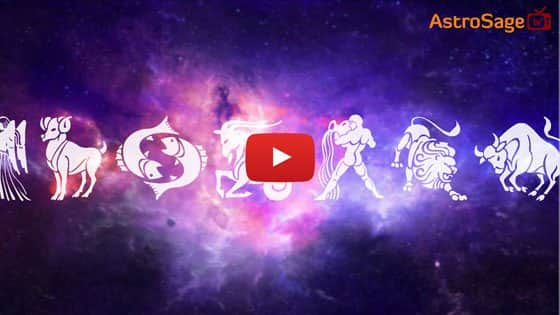 Buy Gemstones

Best quality gemstones with assurance of AstroSage.com
Buy Yantras


Take advantage of Yantra with assurance of AstroSage.com
Buy Feng Shui

Bring Good Luck to your Place with Feng Shui.from AstroSage.com
Buy Rudraksh


Best quality Rudraksh with assurance of AstroSage.com