Pisces Man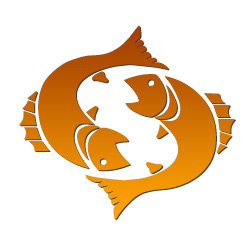 Pisces is the zodiac calendar's 12th and final sign. It is represented by a pair of fish and governed by Neptune, the planet (as well as Jupiter). Pisces is a water sign, like Scorpio and Cancer; however, Pisces is usually considered to be more laid back and friendly than their other water equivalents. The dates are February 19 to March 20 for Pisces.
Mysterious, and always difficult to understand, men from Pisces are appealing to many and close to few. The twelfth sign of the zodiac is the sign of the fish and the planet Neptune rules it. It may be useful to consider some of the fundamental characteristics of Pisces males in relation to them.
All shapes, heights, and colours come from Pisces Men. Some are classically good-looking, most appear toward the average, not so many, but most physically. Combine their cool, enigmatic, and quiet attitude with "average" and it's almost as though a man from Pisces is genetically predisposed to remain camouflaged. But a fluid way of moving and gentle, dreamy, tender and empathetic eyes with long eyelashes and an almost melancholy look that can melt your heart is what they do have in common. A Pisces man's eyes and attitude tell more than his words ever will.
Men born under the sign of Pisces are in search of a kinder universe that is more caring. For most people, their charming, comfortable way and their willingness to find the best in others make them appealing. A man from Pisces is not judgmental, respects individuals the way they are, and is easy to talk to. Naturally, he is observant and a wonderful listener.
People will always look at a Pisces man as a shoulder to rely on, and helping is his natural inclination, but he is a sensitive man who can easily be overwhelmed by others' problems.
When a man in Pisces feels overwhelmed, he will seek solitude to relax, recover, and sort his thoughts out. He's at ease when his mind is clear. Nevertheless, a Pisces man loves his "Me time." even in the best of times. So, give a Pisces man room and time on his own and he will return refreshed and affectionate. A man from Pisces is flexible, evasive, and can't be managed and he's likely to slip away forever if you hold on too tightly.
The sensitivity of a Pisces guy can lead him to want to escape everyday life. Because of their escapist tendencies, many Pisces men struggle with drug and alcohol addictions. A guy from Pisces doesn't stop worrying about his own mortality and sometimes doesn't take very good care of himself. Moderation and exercise are two concepts frequently alien to a man from Pisces, but may contribute to his mental and physical well-being when practised.
Pisces is very interested in mysticism and unknown spirituality. Their spiritual life enables them to flee the mundane world in which they live and to construct the kind of utopian world in which they dream.
Pisces Man: Personality and Lifestyle
There's no one better than Pisces if you need a shoulder to cry on or a listening ear. Pisces are incredibly empathic and in tune with other people's feelings. They would instinctively want to know how they can help if they see someone crying, and they might even start crying out of sympathy for themselves.
Pisces are highly charitable and popular for putting the interests of others above their own. It's important to them that they are satisfied with the people they care for, so they're going to go out of their way to do something kind or support you with a problem you're having, even though it comes at the cost of their own happiness sometimes.
Occasionally, this spiritual bent will help the inclination of a Pisces man towards addictions offer him a penchant for idealising or denying truth.
Enable him, especially when those truths have to do with his romantic partner, to hide from unkind or unflattering truths.
Live with people in a perfect and self-created fantasy world and in areas that do not help your overall mental or spiritual well being.
This intrinsic love of mysticism and the spiritual world often feeds his imagination on a more positive level and also leads him to be extremely creative and altruistic, as well as to have a deep love for meditation or any spiritual activity that makes him feel more connected to the entire universe.
While Pisces can help connect to others by being so in tune with their emotions, their emotions can also get the best of them, causing them to be overly emotional and even moody. It's not rare for a Pisces to start crying or completely shut down during an argument. In addition, it can take a long time for Pisces to get over whatever bothers them and return to feeling positive once they get into a bad mood. Pisces may be recognised for holding onto grudges, like other water signals.
Since Pisces are both very idealistic and seek the best in others, they can also be overly optimistic and easily influenced. They are also natural dreamers and, even though it is obvious to others that they should follow a more rational course, they can easily be persuaded to pursue unrealistic objectives or ideas. If something is proposed by a more assertive individual, a Pisces will always go with it, both because they are really positive and because they want to preserve harmony by being friendly.
While Pisces spends a lot of effort taking care of individuals, it is often difficult for them to accept support from others. This is partially because they sometimes feel misunderstood or because the way they take the time to understand others, people don't take the time to understand them. Sometimes, they can be taken advantage of because Pisces are so trusting and generous, and it can be very difficult for them to get over being treated badly. If they are hurt often enough, as a method of self-protection, Pisces can start to shut off. The emotions of Pisces are still intense enough, and they don't need people who don't have their best interests at heart to play with them.
Pisces Man: Careers and Work
In their occupations, Pisces men do not pursue money, influence, or prestige, and since they can not bear to be regulated, you will not often find them in 9-5 jobs. They are men who pursue their passion and are often effective in creative arts-related career fields or in assisting and helping others.
Pisces men are creative dreamers who enjoy creating and sometimes work in the arts, including fields such as poetry, painting, photography, music, dance, and film.
They are also attracted to careers as nurses, therapists, social workers, teachers, physicians, and public servants because of the kind heart and helping character of Pisces men.
The men of Pisces are enigmatic, easy to love, often difficult to understand, and each is a little different in comparison to their whole birth map. Consider yourself, though, lucky if you have one in your life. It can be inspiring of his idealism and altruism. Perhaps the biggest obstacles you'll need to conquer are his intense sensitivity, his occasional all-consuming melancholy and his elusiveness. Even, the time and patience that it takes to nurture a healthy friendship with them are certainly worth these dreamy men.
Pisces Man: Love and Relationships
The guy from Pisces is the epitome of a lover of dreams. Only look at the attributes that he brings to a romance, and you'll see why. By nature, the man from Pisces is passionate and romantic. This makes a love affair very fulfilling with him. He would gladly listen to your needs and it is of the utmost importance to him to make you happy.
Perhaps the most important thing people can realise about men in Pisces is that when they're in love, they're extremely self-sacrificing. Many individuals can misinterpret their self-sacrificing nature as vulnerability, but fish are certainly not pushovers. A man in Pisces believes in making sacrifices for those he loves, both big and small. This is why not taking advantage of him is important; it just leaves him feeling jaded and disillusioned.
These men will do their best to continue to see the situation in the most caring of ways, even though things are not quite right. It can also be difficult to try to keep their partners planted in day-to-day reality, but this quality can also be very endearing in a way. A man from Pisces would like nothing better than to keep the passion in his relationship alive. By letting him take you out and spoil you rotten, help him accomplish this; doing so always makes him feel good.
Pisces males, however, frequently see their romantic partner through rose-colored lenses. On a spiritual and intellectual level, he wants his lover to be compatible and can become disillusioned when he learns that the person he loves has faults and weaknesses. When this happens, it's not likely to last long if the relationship is based solely on sexual attraction.
Neptune, the lord of visions and dreams, is also the ruler of Pisces, and in how these men perceive love and their relationships, it plays a very large part. Attribute sparkling personality qualities to a partner who does not even have them. It may sound very flattering if you're involved with a Pisces guy to have someone idealise you so. In the long run, however, it's better if you subtly convince him to take a more rational view. This is better than risking his picture of you being ruined, which would just make him feel broken-hearted.
In the bedroom, the Pisces men are creative and it can be fun to go along with their loving ideas. They are not bashful about being intimate, so their associates should be able to discuss the more sensual side of love thoroughly.
Pisces Male Strengths and Weaknesses
Pisces make perfect friends who are compassionate and kind-hearted for life (with a true sense of compassion. Pisces can do and say the right things and always be on hand to have an open door policy of emotional and professional guidance. You can make it real if you can picture it. For any Pisces, this may very well be the motto.
Strengths
Unselfish and thoughtful
Romantic and creative
Affectionate, affectionate and respectful
Merciful and sacrificing yourself
Good and accommodating intuition
Simple and non-suspicious to trust others
Kind, ingenuous and compassionate
Empathic
Creative-looking
Weaknesses
Easily influenced by the climate
Uncareful, impetuous and undisciplined
Unrealistic and dreamlike
Irrational and psychological
Lack of consciousness of crisis
Lack of bravery in facing reality
Unassured and weak-willed
Sentimental, weak-minded and indecisive
Poor in the management of finance
Simple to get into the lying habit
Depression is easy to slip into and can not come out of.
Pisceans are very responsible and they would rather bear the grievance to save their family and friends. At the same time, they are meddlesome and always talk the bark off a tree on others they care for in a caring tone. Nevertheless, they are hard on their own and don't want to inconvenience others even though they have a grievance or difficulty; they wouldn't take the initiative to seek assistance but drag ahead to.
Basically, people always feel pain under the Pisces sign. They are apparently very happy, but when alone they are often very sad. They are often unknown to others in unexplained sorrow. Pisceans are terrified of being harmed or abandoned or carrying harm and unhappiness to others, so they tend to bear it on their own. They are often neurotic, weak and emotional.
Lies are often poured out by the tender Pisceans, but their lies are full of beautiful and romantic colour. Pisces people love daydream and can not always discern truth from illusion, so are their lies: they would rather cheat themselves than others. They are therefore the liars who hurt rather than others themselves.
In conclusion, people from Pisces don't know how to play games and are faithful to mates, good-tempered, kind-hearted, sincere and single-minded to love, family-oriented, face-saving and loneliness. Instead of appearance, their benefit lies in their temperament; they are very sunny, joyful and easy-going.
Pisces Man Compatibility with Other Zodiacs
The most compatible signs with Pisces are generally considered to be Taurus, Cancer, Scorpio and Capricorn. The least compatible signs with Pisces are generally considered to be Gemini and Sagittarius.
Comparing sun signs can give a good general idea of compatibility. However, this is just a quick and easy way to compare, and it's going to have lots of exceptions on this broad level.
That's because people are more than just their sun sign. There are other planets which also affect someone's personality. This creates billions of permutations making each Pisces slightly different. Generalizing too far based just on sun signs can therefore be misleading. To fully understand someone or how compatible you are with them we need to calculate those other planet positions from their date of birth and then compare them to your own.
However, there is a lot more to compatibility than only the comparison of the Sun signs. Your sun sign gives you the outward characteristics that others perceive, but your moon sign affects how you feel things. If you find yourself strongly attracted to an Aquarius man, go ahead and get to know him even if your sun signs aren't compatible at first glance. There may be deeper aspects of your charts that will help you overcome the differences to find common ground and lasting romance.
Celebrity Crushes
Did you ever see the Pisces symbol? If so, then you'd know the nuances that the pictogram carries. For some, the picture of two fishes swimming in the opposite direction reflects Pisceans. The image reflects the contrasting flesh and spirit desires that Pisceans hold. The fight between self-indulgence and self-denial is a scuffle that any Piscean deals with, and there is no distinction between males born under this zodiac sign. In their web of dreams and delusions, they are tangled and seek out ways to escape from the nitty-gritty realities of life. This does not mean, however, that a man from Pisces lives in his dream and fancy world. A male of Pisces has the potential to make the most of an opportunity and emerge triumphantly over life if his imaginations and dreams are rightfully nurtured and fostered.
Some of the men are-
George Washington, Steve Jobs, Justin Beiber, Albert Einstein, Alan Rickman, Daniel Craig.
FAQs
1. Suggestions for gifting to Pisces men
The guy from Pisces is the true artist of escape. It is the zodiac's most mystical and emotional sign, so it has older energies. That's why he's such a major dreamer, trying to hide from the mad forces that surround him. With a flair for the imaginative and the artistic side of things and a strong sense of humour, he is an intuitive romantic.
2. Which is the most compatible sign with Pisces?
The most compatible signs with Pisces are generally considered to be Taurus, Cancer, Scorpio and Capricorn. The least compatible signs with Pisces are generally considered to be Gemini and Sagittarius.
3. What kind of trips are liked by Pisces Man?
If you are going for a holiday trip with Pisces, be outstanding in choosing a wonderful itinerary of places and things to do.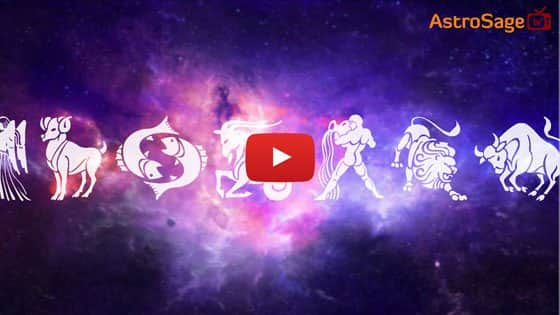 Buy Gemstones

Best quality gemstones with assurance of AstroSage.com
Buy Yantras


Take advantage of Yantra with assurance of AstroSage.com
Buy Feng Shui

Bring Good Luck to your Place with Feng Shui.from AstroSage.com
Buy Rudraksh


Best quality Rudraksh with assurance of AstroSage.com