Cancer-Virgo Compatibility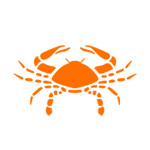 Cancer and Virgo compatibility is supposedly a decent one. They are considered to be compatible elements. The first sign denotes the elements of water, while the second denotes the earth's elements. The earth requires moisture in order to bear fruit. Water, on the other hand, only has direction when it is in a riverbed with banks. Similarly, Cancer and Virgo are complementary and can provide excellent support in life. Both are true partners in all spheres of life, and this quality draws them closer together, resulting in a trusting relationship between them.
Cancer is guarded by the Moon, which governs emotions: its moods fluctuate as frequently as the lunar phases. He is shy and sceptical, constantly attempting to surround himself with close, loving people who will protect him. Cancer is an incredibly gentle, considerate, and kind person; he genuinely cares about those who enter his small circle of trust. To get there, the partner must work diligently and demonstrate his trustworthiness. Cancer is attracted to Virgo's practicality. He sees a dependable companion and a devoted friend in it. Additionally, Virgo is a changeable sign, which allows it to adapt to unexpected changes in a partner's mood.
Wish to know about your compatibility with Gemini? Talk to the experts on call right now for free.
Cancer and Virgo Zodiac Compatibility
Both signs are endowed with a subtle intuition: they are sensitive partners who understand what the other requires in order to be happy. This fact is satisfying for a distrustful water sign: after receiving the necessary emotions and care from the Virgo, he relaxes and begins to trust her completely. Cancer and Virgo have a high degree of compatibility, but their relationship does have some pitfalls. This earth sign is ruled by Mercury, who endows its ward with exceptional intelligence and communication abilities. In this regard, Virgo is extremely sociable, but due to his or her strength of character, he or she is occasionally capable of making harsh statements. This quality will annoy vulnerable Cancers: an imprudent attack in his direction can cause him to be offended and retreat into his shell for an extended period of time in order to survive unpleasant feelings in solitude.
Cancer and Virgo compatibility states that the earth sign must consider the delicate organisation of the partner's mental world and exercise control over its outbursts of anger in this regard. And the water sign, in turn, should strive to maintain its emotional splash by adopting the Virgo's unfavourable characteristics. If they can reach an agreement, the Cancer and Virgo compatibility horoscope will be more than successful. Astrologers refer to this pair as the older and younger brother, with the lunar sign taking on the role of the younger brother and Mercury taking on the role of the elder, assisting and supporting. Thus, the Virgo is inclined to assist Cancer, guide him, and guard him against errors.
Cancer and Virgo Business Compatibility
Cancer and Virgo business compatibility work well together, owing to the first sign's creativity and the second sign's practicality. A water sign endowed with creative ability can generate unusual ideas on any scale, and the Virgo, endowed with enviable diligence and developed perfectionism, brings the project to an ideal state. By concentrating their efforts on a single objective, Cancer and Virgo are able to achieve outstanding results. They may clash if Virgo's inner critic awakens. Cancer can then withdraw into itself, obstructing communication and abandoning the collaborative project.
Due to the mutual blend of their opposing qualities, the signs of water and earth get along well. A sign of the earth does not feed bread; however, it should be looked after and monitored. Cancer in need will be ecstatic. He is frequently uncertain of himself, and thus the "senior" sign serves as his counsellor, patron, and source of inspiration. Cancer's compatibility with Virgo in friendship will be excellent, provided the Moon's wards do not go overboard in their desire to patronise. Then they will easily discover shared goals and interests, and they will certainly avoid boredom.
Check Your Love Match Compatibility Now
Cancer and Virgo Love Compatibility
Virgo, despite its caution and some coldness, is a romantic at heart. As a result, the tender and caring Cancer captivates her. Their romantic relationships are characterised by mutual sensitivity and a desire to please the other person. When they meet as lovers, they dive headfirst into one another. Even after they have passed the candy-bouquet stage, there is no serious friction between them that would result in violent quarrels. Mercury's ward is a practical sign that seeks stability. It is natural for her to exert control over Cancer's emotional instability, bringing his conflicting emotions into harmony. Thus, the love compatibility between Cancer and Virgo is nearly ideal.
They provide each other with a sense of security and tranquillity. Typically, these couples make their way to the registry office and formalise their relationship as a real family. Because Virgo is practical and prudent, it's easy for them to plan their lives together, and Cancer adds warmth and harmony. Both signs value material possessions, and as a result, both are capable of earning well. They lavishly shower each other with expensive gifts and schedule meetings in the most unusual locations. Cancer and Virgo are compatible in a relationship due to their mutual desire to care for one another.
Cancer and Virgo Sexual Compatibility
Compatibility Cancer is not completely stable when Virgo is in bed. Both signs, particularly the earth sign, exhibit restraint and enslavement in everyday life. However, when they are bundled together, they will behave differently. Cancer is capable of revealing and opening up all of its sexual demons. His boundless imagination results in numerous invitations to experiments from partners. Too correct, a bashful Virgo may not always respond in kind, and their sexual pleasures may occasionally devolve into torment. When a couple becomes bored with each other in bed, they can flee, because the intimate life leaves a lasting imprint on the joint life.
On the other hand, couples with a Cancer man and a Virgo woman may find sexual compatibility: it is entirely possible for a creative and caring partner to unfreeze a companion's femininity and sensuality and encourage her to more relaxed behaviour. Men are hunters for a reason, and women enjoy being conquered.
Cancer and Virgo Family Compatibility
Astrologers consider the Cancer and Virgo compatibility in marriage to be close to ideal. These two signs are the ideal partners for family life and have a good chance of living up to the pair's grey hair. They enjoy taking care of one another, and their relationship becomes even stronger with the birth of children, as their views on child rearing are completely compatible. Both signs receive a devoted adherent and comrade in this union, with whom it is not terrifying to endure both fire and water. Cancer will eventually regain its composure and develop the ability to control its emotional outbursts. Water's confident and calm sign transforms into a soft and warm douche, infecting everyone with its positive energy.
Virgo is the dominant sign in these relationships due to its firmer and more confident nature. She aspires to the ideal family image, and anything that does not work out will greatly upset her. However, when she has such a sensitive person beside her, always ready to support a partner, she is able to cope with her disappointments more easily. Cancer and Virgo compatibility in family life will become more stable over time: partners will increasingly come together and resolve existing misunderstandings.
FAQs
1. Who are Cancerians most comfortable with?
Cancerians are in their most comfortable state with Scorpios, Taureans and Capricornians.
2. What are the traits of Cancer people?
Cancer's emotional depth and innate nurturing attitudes make them an alluring zodiac sign to date and an absolutely wonderful partner.
3. How to make a Cancerian happy?
When a Cancer expresses admiration and love for you, remember to return the favour. Ensure that you appreciate the love he gives and that he does not feel cheated.
4. Which element does the Cancer sign belong to?
Cancer is a zodiac of water elements.
» Cancer Compatibility
com/astrology/">astrology is quite on the table. This couple should be well matched and compatible according to their myt...
astrosage.com/astrology/vedic-astrology-horoscopes.asp"> Vedic Astrology indicates that a Taurus Man and a Cancer Woman m...
Both of these zodiacs are made of elements that do not combine — water and air, respectively. As a result of their temperame...
Mars, the world's warrior, rules Cancer, and it's no coincidence that Mars was known as the Roman God of war. Cancer is a li...
A substantial amount of water can put out the flame. A strong heat source such as a fire element can heat the moisture to th...
They are considered to be compatible elements. The first sign denotes the elements of water, while the second denotes the ea...
Their elements — water and air, respectively, enter into a contradictory relationship. Cancer is protected by the Moon: it g...
They are the fourth and eighth zodiac signs, respectively, and both represent the same natural element — water. This fact co...
Both of these are antagonistic signs, which means that they are diametrically opposed in every way. The first is associated ...
They are opposite signs, located on the zodiacal circle. This means that their energies are polar opposites, similar to the ...
They are the fourth and eleventh signs on the zodiacal circle, respectively; their dissimilar parities and squares of locati...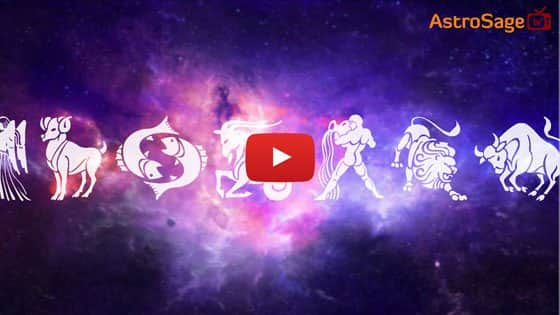 Buy Gemstones

Best quality gemstones with assurance of AstroSage.com
Buy Yantras


Take advantage of Yantra with assurance of AstroSage.com
Buy Feng Shui

Bring Good Luck to your Place with Feng Shui.from AstroSage.com
Buy Rudraksh


Best quality Rudraksh with assurance of AstroSage.com