Capricorn-Cancer Compatibility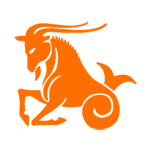 Capricorn is ruled by Saturn and Cancer is ruled by the Moon. Saturn radiates cold masculine energy while the Moon emits welcoming feminine energy. Saturn indicates discipline and precision, whereas the Moon symbolises motherly affection, sentiments, intuition, and fostering. Therefore, in this match, Capricorn can teach the Cancer about strength, consistency, how to be more organised, and how to fulfil their ambitions while the Cancer can show the Capricorn about how to enjoy the luxuries of life and incorporate tender feelings in their otherwise fully practical mind. They usually have a fruitful and deep connection.
Capricorn and Cancer Compatibility
Capricorn is the sign that believes in only moving forward. Symbolised by a goat, they know how to achieve all the goals they have set for themselves. They won't shy away from climbing even the highest of mountains to fulfil their dreams. They are compassionate beings, who when in love, are very considerate and caring. Cancer is naturally loving and emotional. It is symbolised by a crab and is driven and hardworking. They do not settle for the number two position and always thrive for being the best in whatever they do. They are ambitious and the best performers. They believe in helping rather than ruling, so they steer clear of leadership roles. This bond can make a great team if they agree on working on a couple of things.
Both, the goat and crab value security and safety; Capricorn values the security of possessions, while Cancer is all about emotional security. They are reliable and have a traditional mindset. They are both Cardinal Signs and have passion and initiative. They rarely disagree with each other. The best aspect of this match is that they are truly loyal to each other in all areas and share a mutual desire to accomplish common goals. The integrity of nature makes the Capricorn and Cancer match highly compatible.
Capricorn and Cancer Business Compatibility
The Capricorn and Cancer business compatibility is characterised by strong willpower and tenacity. The goat is down to earth and rational while the crab brings an emotional aspect to the match. Both expect nothing but an excellent performance from their co-workers and share mutual respect. Capricorn admires Cancer's persistence, and the latter adores the former's dedication. Together, they form a strong business alliance.
Capricorn is an earth sign, and Cancer is a water sign. Earth signs appreciate possessions, and this match usually surrounds themselves with nice things, like expensive cars, efficient and traditional offices, and astounding artwork. They aim at being economically stable and their love for luxury ensures that this team work hard to achieve everything they desire. Also, they are practical individuals, so they rarely get troubled by one partner acting ostentatiously or too extravagantly. The best quality of this match in the business zone is that they are committed to a mutual goal and share utter dedication.
Capricorn and Cancer Love Compatibility
This match grows and builds from a strong foundation of emotional and material security. They both share a bond and love that grows rapidly over the years. They both are success-driven and might even set a five-year plan for themselves. Given their personalities, the goat is most likely to be climbing its way up the corporate ladder while the crab settles for a nurturing profession like social work or medicine. Cancer softens the rigid Capricorn and Capricorn in return provides the Cancer with a sense of flair and style and motivates them to dream big. When you see them holding hands or kissing in public, know that it is getting serious. They would celebrate their love by going out at lavish dinners and ritualistic date nights. But to afford the luxurious lifestyle, they will have to work long hours, which can create a rift among the lovers. If they understand these minor problems and resolve them in time, they can have a love life that everyone envies, i.e., classy, romantic, and magnificent.
Capricorn and Cancer Sexual Compatibility
Capricorn and Cancer have a strong mutual attraction. When they are together, they can feel the passion awakening, and they become perfect lovers for each other. Capricorn looks for someone who doesn't take sex lightly and acts true on emotions, which a Cancer can provide, and Cancer needs a patient partner who can help them relax and feel sexual, to begin with, which a Capricorn can very well offer. Capricorn lacks the intimacy that can be perfectly created by Cancer. The crab can dial into the goat's energy using its powerful empathetic energies and sense what other signs cannot. And since Cancer is intuitive, it can understand the needs of the Capricorn without it having to say a word. Cancer brings out the wild side of the goat that not many can. Therefore, their sexual chemistry is extremely unique.
Capricorn and Cancer Family Compatibility
Since Capricorn and Cancer are practical signs, it wouldn't be surprising if they test out their family compatibility by staying together and then spending time apart before actually starting their family life. They selflessly love one another, which makes their marriage go a long way. They know when to follow and when to lead and balance each other out perfectly. Together, they can create a safe, solid, and majestic family life. Even when the goat sometimes puts their career first and loses sight of having children, the maternal crab acts as a gentle reminder about how beautiful it will be to have kids around. Their children are mostly the ones with the best and most expensive items in their whole friend group. There is nothing that their hard-working and ambitious parents can't provide.
FAQs
1. Which planet is the ruling lord of Capricorn?
Capricorn is ruled by Saturn, the benefactor of maturity, responsibility, ambition, and discipline.
2. Which sign is the most compatible with Capricorn?
One of the most compatible signs with Capricorn is Virgo, as they both are equally passionate and pragmatic.
3. Is Capricorn a fixed sign?
No, Capricorn is a cardinal sign.
4. What are some of the common personality traits of a Capricorn?
Capricorns are sensitive, practical, ambitious, persistent, realistic, and disciplined.
» Capricorn Compatibility
They put their emotions aside when solving any problem and rely completely on logic. A Capricorn is a loyal and reliable par...
Capricorn is represented by a goat. Just like a goat, Capricorns are hardworking, calm, and believe in thriving hard for ful...
They aim to excel at everything they do and reach greater heights in their personal and professional life. They are driven l...
Saturn radiates cold masculine energy while the Moon emits welcoming feminine energy. Saturn indicates discipline and precis...
They believe in hard work, dedication, and efforts to achieve goals. They are proper and poised beings that rely on practica...
The girl does not match the boy's energy level. The boy will face the critical situations bravely, whereas the girl will get...
It is the least extravagant and the most hardworking sign of the zodiac chart. They are serious, stable, and always in searc...
They share a lot of common personality traits that can sometimes overlap and create trouble. When in an argument, it will be...
Saturn is about ambition, hard work, and responsibility, while Jupiter rules higher learning, philosophy, knowledge, and goo...
Just like the sea-goat, when a Capricorn meets another Capricorn, their energy and strength magnify, and they climb up the l...
Capricorns see themselves as realists when actually they are pessimists. They have major trust issues and have a hard time s...
The Capricorn natives are realists who have high expectations from themselves, as well as from people around them. Most Capr...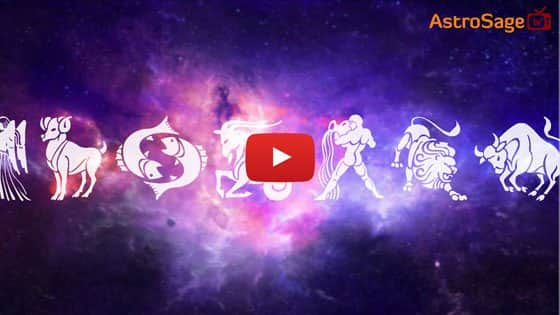 Buy Gemstones

Best quality gemstones with assurance of AstroSage.com
Buy Yantras


Take advantage of Yantra with assurance of AstroSage.com
Buy Feng Shui

Bring Good Luck to your Place with Feng Shui.from AstroSage.com
Buy Rudraksh


Best quality Rudraksh with assurance of AstroSage.com