Capricorn-Leo Compatibility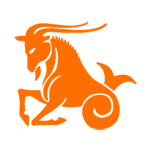 Capricorn likes stability, sensibility, and steadiness. They believe in hard work, dedication, and efforts to achieve goals. They are proper and poised beings that rely on practicality to get out of challenging situations. Leo, on the other hand, is the ruler of the zodiac chart. The Lion is a born leader and one of the most powerful and ambitious signs of all. On top of their fiery personalities, they are extremely generous, which makes them unique. They have a go-getter attitude and won't stop until they have achieved their goals. Initially, it is the Capricorn's status and Leo's fire and free-spiritedness that attract them to each other. If the Capricorn retains Lion's fire with adoration and passion, and Leo motivates the Goat to achieve its goals, this match can go a long way.
Capricorn and Leo Compatibility
Capricorn is traditional in outlook, more conservative, and hard working. Leo also believes in hard work, but it is mostly their charm and social skills that get things done for them. However, they both are devoted and dedicated and can learn a lot from each other when together. They appear as an unlikely match on the surface, but as they discover similarities, their love grows with time.
Capricorn is ruled by Saturn and Leo is ruled by the Sun. Saturn is all about hard work and responsibilities, while the Sun emits light and warmth and is about self and ego. Saturn is a representation of tenacity, and the Sun represents life. Therefore, these two can learn from their diversity and make a good combination if they pay attention to one another. Apart from this, A Leo is a Fixed Sign, while the Capricorn is a Cardinal Sign. So, they both can be ambitious, stubborn, and opinionated. They both work a great deal towards their goals, and once they realise that they can help each other grow, they stick to the bond. The best aspect of Capricorn-Leo compatibility is their dedication to handling the task ahead of them. They both have strong personalities, and many will see this match as an unlikely pair, but this is the case of "opposites attract".
However, due to their strong personalities, there can be a conflict of powers sometimes. They both can't stand disrespect and don't shy away from leaving even the best relationships when offended.
Capricorn and Leo Business Compatibility
Both the Goat and the Lion are extremely hard working but have very different expectations and needs. Capricorn wants fortune, while Leo seeks fame. The goat wants understated elegance whereas, the Lion enjoys glamour. Capricorn believes in saving obsessively, but Leo loves spending lavishly. However, if the two signs manage to overcome these differences, they can make a good match for their business. When they work together, Leo is mostly in charge of dealing with the public while Capricorn handles the back office and other operations. They will require good management if they are working together or else, it will be better to keep them on separate tasks. There can be clashes of superiority quite often, which could hinder the performances of both the signs.
Capricorn and Leo Love Compatibility
The Goat has a focused and no-nonsense personality who doesn't believe in resting or taking breaks. The Lion brings positivity and liveliness in the lives of the Capricorn partner that acts as a breath of fresh air. They easily fall in love with Leo's larger than life attitude and the confidence that they exhibit. Leo, on the other hand, is attracted to the way the Goat carries itself, with poise and calmness. Capricorn's incredible self-discipline and extraordinary work ethics make them admire the Goat even more. Capricorn is an Earth sign, and Leo is a fire sign. Capricorn longs for professional security, while Leo desires creative freedom. This helps them in balancing their romantic relationship. They save time to pursue personal interests along with enjoying quality time together.
However, there are some challenges that this match faces in their love compatibility. The Capricorn is emotionally steady, balanced, and doesn't believe in inconsistency. Leos, on the contrary, are moody and frequently flip between extreme emotions. Therefore, Leo's over-excitement on trivial things and its fiery temper might not go well with the practical Capricorn. Likewise, the Lion might get bored of the Goat's seriousness towards life. Capricorn might also fail to quench Leo's thirst for constant attention and flattery, which is a turn off for the Lion.
Capricorn and Leo Sexual Compatibility
Capricorn and Leo sexual compatibility is not the best. It often takes time for this bond to get to the sexual part of the relationship. Leo is passionate and warm, while the Capricorn is practical and cool-headed. This doesn't mean that the Goat lacks passion or the Lion is impractical. But they won't see similarities in the bedroom. Capricorn is fearful and shy to open up in the bedroom, while Leo thrives on the freedom of sexual expression. This difference will make them feel that they do not fit well in the sexual equation. Therefore, their sex life becomes boring quite quickly, and they realise how different they actually are. The only way for this match to maintain a healthy sexual life is by spicing things up, keeping warmth in the bond, and exploring new sexual activities together.
Capricorn and Leo Family Compatibility
It is believed that these signs are one of the least compatible signs when it comes to marriage and family life. They both struggle in understanding each other and make a lot of compromises for longevity and to build a strong foundation. Yet, if they decide to tie a knot, it is definite that they know they will face challenges, and they are willing to stick to one another and make it work. They both are extremely attracted to each other's personalities, but that rarely lasts. When married, they both work hard for achieving a lifestyle that they both desire. However, one of the biggest challenges that come in their family life is that they are argumentative in a disagreement, and will rather risk their relationship than backing down. This can create major issues for them as a couple.
FAQs
1. Which planet is the ruling lord of Capricorn?
Capricorn is ruled by Saturn, the benefactor of maturity, responsibility, ambition, and discipline.
2. Which sign is the most compatible with Capricorn?
One of the most compatible signs with Capricorn is Virgo, as they both are equally passionate and pragmatic.
3. Is Capricorn a fixed sign?
No, Capricorn is a cardinal sign.
4. What are some of the common personality traits of a Capricorn?
Capricorns are sensitive, practical, ambitious, persistent, realistic, and disciplined.
» Capricorn Compatibility
They put their emotions aside when solving any problem and rely completely on logic. A Capricorn is a loyal and reliable par...
Capricorn is represented by a goat. Just like a goat, Capricorns are hardworking, calm, and believe in thriving hard for ful...
They aim to excel at everything they do and reach greater heights in their personal and professional life. They are driven l...
Saturn radiates cold masculine energy while the Moon emits welcoming feminine energy. Saturn indicates discipline and precis...
They believe in hard work, dedication, and efforts to achieve goals. They are proper and poised beings that rely on practica...
The girl does not match the boy's energy level. The boy will face the critical situations bravely, whereas the girl will get...
It is the least extravagant and the most hardworking sign of the zodiac chart. They are serious, stable, and always in searc...
They share a lot of common personality traits that can sometimes overlap and create trouble. When in an argument, it will be...
Saturn is about ambition, hard work, and responsibility, while Jupiter rules higher learning, philosophy, knowledge, and goo...
Just like the sea-goat, when a Capricorn meets another Capricorn, their energy and strength magnify, and they climb up the l...
Capricorns see themselves as realists when actually they are pessimists. They have major trust issues and have a hard time s...
The Capricorn natives are realists who have high expectations from themselves, as well as from people around them. Most Capr...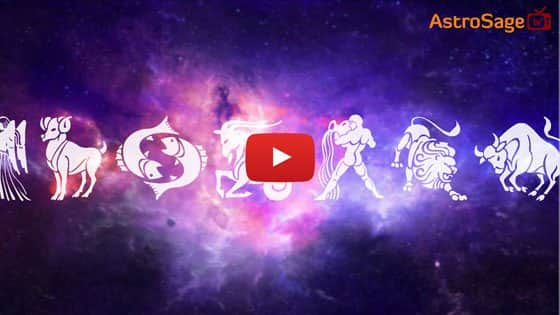 Buy Gemstones

Best quality gemstones with assurance of AstroSage.com
Buy Yantras


Take advantage of Yantra with assurance of AstroSage.com
Buy Feng Shui

Bring Good Luck to your Place with Feng Shui.from AstroSage.com
Buy Rudraksh


Best quality Rudraksh with assurance of AstroSage.com