Capricorn-Aries Compatibility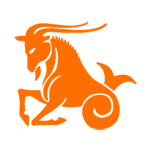 In the Capricorn and Aries compatibility story, Capricorns are determined and stern and have a steady approach towards life. They put their emotions aside when solving any problem and rely completely on logic. A Capricorn is a loyal and reliable partner. On the other hand, Aries is the first sign in the zodiac sign and is characterised by its power, courage, and spontaneity. Aries are born leaders and don't shy away from working hard for achieving their goals.
They establish a positive example for everyone around them with their dynamism and enthusiasm. Both Aries and Capricorn are goal-oriented and ambitious, and together, they make a power couple that everyone envies. But they both are equally competitive and stubborn, so when they enter into a fight, none of them would want to back down, which creates trouble for this match. This is a match between two bosses.
Do you want to have an expert talk to you about your compatibility with Aries? Contact the zodiac expertsright now for free.
Capricorn and Aries Compatibility
When it comes to Capricorn and Aries compatibility, this match between the Goat and the Ram is not an easy one. They both will complement each other, but their exuberant personalities would also make them want to achieve success and fame separately. This might end up in competition between the two at some point. But if they decide to collaborate and make little adjustments, they will become a power couple that everyone will envy.
Both the signs have different approaches towards life, as Aries is a fire sign while Capricorn is an earth sign. Capricorn enjoys silence and solitude, while Aries is an extrovert and prefers going out. These are just a few among many personality traits between the two that clash. One thing that attracts the Goat and Ram to each other is their strong persona. Even if they have a different outlook on most things, they are constructive in their own way.
Capricorn is a silent grinder, while Aries is a vivacious leader. The goat believes in planting firm feet on the ground and walks with poise to its destination while the Ram loves to fly with fire. However, these opposite traits can attract each other under the right circumstances. If they strike the right balance between their contradicting beliefs and opinions, they might end up in a bond that is unique and offers something to learn at every point in life.
Capricorn and Aries Business Compatibility
When Capricorn and Aries compatibility decide to work together, they must ensure that their strengths are channelized in the same direction and towards a common purpose. Capricorn hates taking risks and moves at a slower pace, while Aries, on the contrary, is risk-taking and moves at a fast pace. But they both work very hard to achieve their goals. The goat and the ram know how to get what they want, only their ways are different. Since both the partners are stubborn, they need to be assigned well defined and different roles in a team to avoid clashes of superiority. But once they both understand each other and try to get in sync, they can achieve a lot together that they can't alone.
Both Capricorn and Aries are Cardinal signs, but their working styles differ to a great extent. Therefore, they work better when they have different and well-defined roles. Both of them bring uniqueness to this Capricorn-Aries alliance. If they give each other enough space to be who they are, they can make this match work in the business domain.
Capricorn and Aries Love Compatibility
The string that binds Capricorn and Aries compatibility together is the trust that they have on each other. They face no problem in confiding in each other, and their mutual trust is unshakable. Since they both are goal-oriented and ambitious, they do not take each other's careers for granted, and support their partner in becoming better and reaching greater heights on the professional front. Despite their contrasting personalities, when the goat and ram commit, they remain loyal and devoted towards their partner. The best part about this match is that they both are transparent in their relationship.
However, a Capricorn is a thorough thinker while an Aries takes impulsive decisions; the goat prefers simplicity, but the ram loves flashiness; the earth sign is silent and unassuming whereas the fire sign is attractive and loud. The distinction in the basic functioning of the goat and ram makes it hard for them to understand each other. Both the signs are not the best in making compromises and adjustments which makes it difficult for them to get over the smallest of conflicts or disagreements that later take the form of bigger fights among them.
Capricorn and Aries Sexual Compatibility
The sexual compatibility of Capricorn and Aries is challenging. The ruling lords of Capricorn and Aries are Saturn and Mars, and these planets are regarded as karmic enemies. So, when it comes to sexual compatibility, the contact of Mars with Saturn results in objective and physical barriers which may hinder a healthy sexual life. Mars feels pressured by Saturn and grasps a lot of its energy. This leads to a lack of sexual desires.
There are also differences in the sexual needs of both signs. Capricorn is an earth sign that follows a subtle and sensual approach while Aries being a fire sign is very passionate in bed. The goat is satisfied with its regular methods whereas the Ram is all about experiments. Therefore, with poles apart from differences in their bedroom preferences, the sexual compatibility between them will not be great.
Capricorn and Aries Family Compatibility
Capricorn and Aries compatibility can work owing to the family life if they work on earning and maintaining mutual respect. It can be a little monotonous sometimes to make this marriage work but it is not an impossible task. Since both the goat and ram are devoted partners, they are capable of making this family last despite their contrasting personalities. Once they both understand one another and know each other's needs, this relationship can be happy and interesting, which mostly happens in the latter years of their family life. Once they are in sync, they will inspire and motivate each other as they both are ambitious, loving, and talented, which will bring more effectiveness and success to their family life.
FAQs
1. Which planet is the ruling lord of Capricorn?
Capricorn is ruled by Saturn, the benefactor of maturity, responsibility, ambition, and discipline.
2. Which sign is the most compatible with Capricorn?
One of the most compatible signs with Capricorn is Virgo, as they both are equally passionate and pragmatic.
3. Is Capricorn a fixed sign?
No, Capricorn is a cardinal sign.
4. What are some of the common personality traits of a Capricorn?
Capricorns are sensitive, practical, ambitious, persistent, realistic, and disciplined.
» Capricorn Compatibility
They put their emotions aside when solving any problem and rely completely on logic. A Capricorn is a loyal and reliable par...
Capricorn is represented by a goat. Just like a goat, Capricorns are hardworking, calm, and believe in thriving hard for ful...
They aim to excel at everything they do and reach greater heights in their personal and professional life. They are driven l...
Saturn radiates cold masculine energy while the Moon emits welcoming feminine energy. Saturn indicates discipline and precis...
They believe in hard work, dedication, and efforts to achieve goals. They are proper and poised beings that rely on practica...
The girl does not match the boy's energy level. The boy will face the critical situations bravely, whereas the girl will get...
It is the least extravagant and the most hardworking sign of the zodiac chart. They are serious, stable, and always in searc...
They share a lot of common personality traits that can sometimes overlap and create trouble. When in an argument, it will be...
Saturn is about ambition, hard work, and responsibility, while Jupiter rules higher learning, philosophy, knowledge, and goo...
Just like the sea-goat, when a Capricorn meets another Capricorn, their energy and strength magnify, and they climb up the l...
Capricorns see themselves as realists when actually they are pessimists. They have major trust issues and have a hard time s...
The Capricorn natives are realists who have high expectations from themselves, as well as from people around them. Most Capr...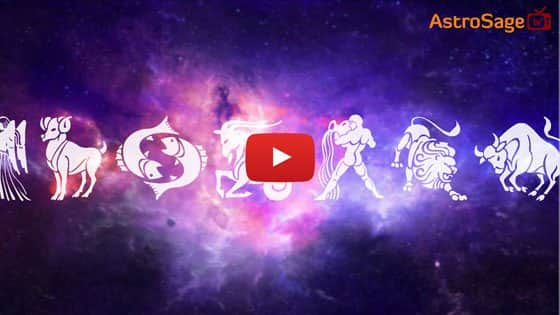 Buy Gemstones

Best quality gemstones with assurance of AstroSage.com
Buy Yantras


Take advantage of Yantra with assurance of AstroSage.com
Buy Feng Shui

Bring Good Luck to your Place with Feng Shui.from AstroSage.com
Buy Rudraksh


Best quality Rudraksh with assurance of AstroSage.com