Monthly Libra Horoscope
December, 2022
General
December will bring mixed results for the Libra natives. You will need to pay heed to health as there can be health-related issues this month. Financially speaking, it will be a favourable month, and your wish to go abroad will also be fulfilled during this time. You might get into an argument with an important friend.
Read the horoscope in detail to know what the month of December has in store for you in terms of family life, career, health, love and married life, etc.

Career
It will be a favourable month for Libra natives career-wise. Saturn present in the fourth house will have a complete aspect on your tenth house throughout the month, due to which there will be a sense of responsibility in every work you do. You will be disciplined and punctual, and perform all the tasks assigned to you with honesty and dedication. This will bring favourable results in the workspace, and you will be able to bag desired tasks. Jupiter will be present in its own zodiac sign in the sixth house of your horoscope and provide you with foresight. Your ability to think and take decisions will bring good results and comfort to your job. You will feel that your good time has begun as the challenges that you were facing will start to fade away. However, you will feel pressurised due to workload, but it will prove to be beneficial for you. Due to the conjunction of Mercury, Venus, and Sun in the third house, you will maintain good relations with your colleagues which will give you favourable results in your job. They will help you when needed.
Businessmen too will get favourable results this month. Rahu present in the seventh house will help you get through even the most difficult problems very easily. Due to this, all the obstacles will be removed, and you will successfully move ahead with your business. Due to the presence of the lord of the seventh house, Mars, in a retrograde state in the eighth house, you will need to be careful while investing in the business, or it may incur losses. Your risk-taking tendency will increase after the Sun enters your third house on December 16. You may also receive work from the government sector, which will add to your business. Thus the second half of this month will be especially profitable for you.

Finance
The financial life will be full of ups and downs for the Libra natives this month. Mars will be present in the eighth house of the horoscope in the retrograde state, and Jupiter will present in the sixth house and have a full aspect on your twelfth house and second house. Due to this, your expenses will increase, and this might become a reason for your stress. You might spend money on religious and important activities. Expenditure on useless things will disrupt your financial condition. However, with Mars' aspect on its second house, you might receive sudden and secret money. Due to the transit of Mercury, Venus and Sun in the third house, you will have to make some extra efforts to become financially strong. However, by the grace of the Sun, the way of profit from the government sector will be paved, and you should expect some good gains from it.
Health
The Libra natives need to pay heed to their health this month. Spare time for your fitness and go for an early morning walk or cycling. This will strengthen your body. Due to the influence of Rahu and Ketu on your horoscope, you can be careless towards yourself, which might give rise to some problems. Mars is situated in a retrograde state in the eighth house of the horoscope, so you should drive the vehicle carefully to avoid any kind of accident. During this time, you may require surgery to remove boils, pimples, blood-related impurities, any kind of minor accident, or any problem from the past. So you have to be a little careful.

Love/Marriage/Personal Relations
This month will be average in terms of love life. The lord of the fifth house, Saturn, will be present in the tenth house from itself, i.e., the fourth house of the horoscope. This can create some distance among the partners. This will be an undeclared distance i.e. you both will not want to stay away from each other but will have to due to some reasons. The best part will be that you might discuss your love with important family members, and they will give consent and approve of your love during this time. Mercury will enter your third house on the 3rd and Venus on the 5th of this month, and they will have a complete aspect on the ninth house. This will eliminate the obstacles coming in your way of love, and you might even go with your partner somewhere. This will strengthen your bond.
The marital life of the Libra natives might be stressful this month. The presence of Rahu in the seventh house of the horoscope will make the life partner a little stubborn, and they will start showing temperamental nature, which will make you feel like they are not listening to you. This will increase the chances of arguments between you two. The lord of the seventh house, Mars, will remain retrograde in the eighth house, due to which there will be some aggression in the behaviour of your spouse. He can say something that will hurt you. There will be fewer chances of a favourable outcome on talking about the situation to your in-laws during this time. At this time, you must stay calm and try to control the situation. You will also be worried about your child, which will be a natural concern. However, it will be a good time for your children. They will only have to be careful about their health. If they are very young, you need to stay focused on their health.

Family & Friends
There will be ups and downs in family life this month. Due to the conjunction of Mercury, Venus, and Sun in the second house, there will be a positive atmosphere in the family and love among the family members. Many guests could be invited to a big function organised in the house which will bring a sense of enthusiasm and gaiety in all the people. They will cooperate with you, which will make you happy. Mars sitting in the eighth house with its presence in the second house can increase the tension. If you are married, something wrong may be said by your in-laws to someone in the family which may lead to a family dispute. So, you must try to stay away from these matters while fulfilling your responsibilities. However, Jupiter's aspect on the second house will enhance behavioural efficiency and make a significant contribution in mitigating all these challenges. Saturn in its own sign in the fourth house will keep you busy due to important works. Because of the hard work, you will be unable to spend time with your family, yet you will try your best to handle everything perfectly.
Advice
You should make rice pudding and feed it to young girls on Friday.
On Wednesday, feed green fodder or green spinach to the cow.
On Saturday, offer flour to the ants and help the people with disabilities and feed them.
Chant the Beej Mantra of Venus- ॐ द्रां द्रीं द्रौं सः शुक्राय नमः/ oṃ drāṃ drīṃ drauṃ saḥ śukrāya namaḥ

These are generalized predictions based on your moon sign. For more personalized predictions, connect live with an Astrologer on call or chat!

» Libra Compatibility
This can contribute to a wide variety of polarizing behaviors. The polarity of Libra-Aries is about integrating 'Me and We'....
Despite this, such a combination of indicators cannot be described as successful: according to them, one step from love to h...
Their interaction is akin to creative chaos, which both enjoy. Both signs are associated with the element of air, and thus s...
Their elements — water and air, respectively, enter into a contradictory relationship. Cancer is protected by the moon: it g...
They are elements that interact harmoniously in nature — air and fire. The flame warms the air masses, and oxygen contribute...
Venus, the planet of love and beauty, rules Libra. Libras appreciate the finer things in life and place a premium on appeara...
Libra is the Zodiac's "I serve" sign, and is meticulous, methodical, and perfectionist. Libra is the Zodiac's "I relate" sig...
They are insatiably curious and incapable of living a dull or monotonous existence. They take pleasure in travelling to exot...
The first is associated with the air element and consists of light, emotional, and dreamy individuals who are often superfic...
With Libra's need for balance and people-pleasing attitude and Aquarius' free spirit but adaptable nature, these two zodiac ...
Pisces, ruled by Jupiter and Neptune, is extremely introspective, philosophical, and inward. Libra is in love with love unde...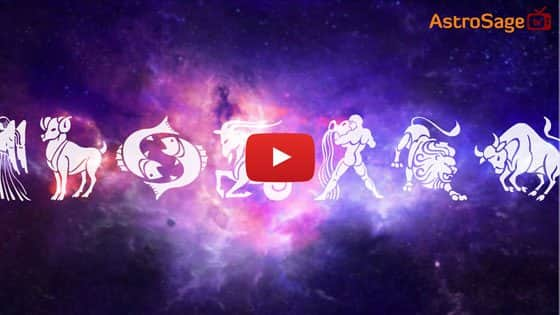 Buy Gemstones


Best quality gemstones with assurance of AstroSage.com
Buy Yantras


Take advantage of Yantra with assurance of AstroSage.com
Buy Feng Shui


Bring Good Luck to your Place with Feng Shui.from AstroSage.com
Buy Rudraksh

Best quality Rudraksh with assurance of AstroSage.com