Monthly Gemini Horoscope
February, 2023
General
Gemini is a common feminine sign owned by the dual planet Mercury. Natives born under this are highly intelligent and creative. They have a high interest in traveling. They indulge in extra practices like shares, and benefit from the same. These natives are more passionate about higher learning. Gemini natives are fickle minded and may change their decisions frequently.
According to the Gemini 2023 Horoscope, this month may give mixed results for the natives belonging to the Gemini zodiac sign. With Jupiter placed in the tenth house and Saturn placed in the ninth house, Gemini natives might face ups and there could be challenges in their career, finances etc. The placement of Mars will be in an unfavorable position this month and this may create some cascading effects in the relationship. In your relationship, you will need to adjust to maintain happier moments. Further, due to the position of Mars, you will have to take care of your health as there may be chances for severe throat infections.
Read the horoscope in detail to know how the month of February will be for your life and how you will reap fruits in the areas of family, career, health, love, etc.

Career
In terms of career, the Gemini Monthly Horoscope 2023 reveals that the Gemini natives may witness good money progress due to the presence of Rahu in the eleventh house, and you will gain this money in unexpected manner in the form of bonus and incentives that you will get due to your hard work and dedication. Due to Jupiter being present in the tenth house, you may face obstacles in your career. You might even change your job due to less satisfaction and for better prospects.
In your job, try to win the confidence of your superiors and colleagues which will be essential for you during this time. For those who are doing business, this month will provide you with both profit and loss. Jupiter in the tenth house might lead to some obstacles from your competitors and thereby, you may need to plan accordingly to meet with good profits in your business. The latter part of this month will bring more success than the first part with respect to your business.

Finance
In terms of financial life, the natives might meet with several challenges in the form of high expenses during the first part of the month as the placement of Mars is not favorable.
Likewise, the Gemini natives associated with business may not be able to meet with fruitful results during the first half of the month and chances of incurring loss at every step will be high. Due to this, business people need to change their strategy and adopt a new formula to get on top of their competitors, otherwise there may be chances for loss. The second half of the month will be good when it comes to increase in finances due to the favorable placement of Sun, Mercury, and Venus. In addition to this, the placement of Rahu is also favorable and this will enhance the flow.

Health
As per the Gemini Health Horoscope for February 2023, the natives may need to take care of their health as Mars is not placed favorably. Also, the placement of Ketu in the fifth house may lead these natives to more stress. The stress may lead to more tiredness. Allergy related health problems with respect to the skin is possible for these natives.
The first part of the month till fifteenth may make the natives feel a little uneasy, but the latter part of the month due to the favorable placement of Mercury, Venus and Sun will make these natives enjoy good health. Since Rahu is placed in a favorable position, you may not face major health problems.

Love/Marriage/Personal Relations
Love and Married Life Horoscope 2023 for the Gemini natives foretells that the latter part of the month will yield more benefits for the natives in love, i.e. after the fifteenth of this month, as the position of Venus and Mercury will be favorable at this time. Those who are about to get married can pursue such decisions after the fifteenth of this month and those who are married can witness more closeness in married life.
The first half of the month will not be favorable for love-related matters and the chances of harmony in relationships will be comparatively less. You may get into disputes initially with your beloved as the position of Mars might create relationship problems. But due to the favorable position of Jupiter and Rahu, you might come out of problems and meet with happiness in your personal life.

Family & Friends
According to the February Monthly Horoscope 2023, the latter part of the month will be more favorable for the Gemini natives, when it comes to family life as the placement of Sun, Mercury, and Venus happens to be good during this period and due to this, there will be happiness in the family.
During the first half of this month, there could be ego related problems in the family and this may disrupt the family atmosphere. This situation will be caused due to the unfavorable placement of Mars. But the presence of Rahu in the eleventh house may give you the essential happiness in the family.

Advice
Chant the ancient text Vishnu Sahasranamam daily.
Do Yagya- Havan for Jupiter on Thursday.
Chant "Om Gurave Namaha" daily 108 times.

These are generalized predictions based on your moon sign. For more personalized predictions, connect live with an Astrologer on call or chat!

» Gemini Compatibility
Gemini are of the air element, and as such, their views and behaviour may be erratic. Aries is shielded by the fire elements...
Taurus is a homebody who thrives on routine, whereas Gemini is an outgoing social butterfly who is in need of variety very m...
Both will be having many things in common and hence this is regarded as a good combination. Both will have similar approach t...
Geminis — air element representatives, optimists and extroverts — adore communication and have an insatiable appetite for ad...
These couples are not uncommon; they connect intuitively and are immediately noticeable in any company. Both have developed ...
These signs represent the polar opposites of the elements — air and earth. They have contrasting temperaments, personalities...
Their interaction is akin to creative chaos, which both enjoy. Both signs are associated with the element of air, and thus s...
The first refers to the air element, while the second to the water elements. Their relationship is akin to that of a raging ...
By definition, physicists are attracted to opposites, which means that these two signs have an unfathomable attraction for o...
Their respective natural elements — air and earth — are deemed incompatible. They are unique from top to bottom: it's diffic...
They immediately recognise that they have a lot in common. This is demonstrated by the fact that they have one air element f...
The first are air elemental representatives, endowing them with increased vitality, cheerfulness, windiness, and a desire fo...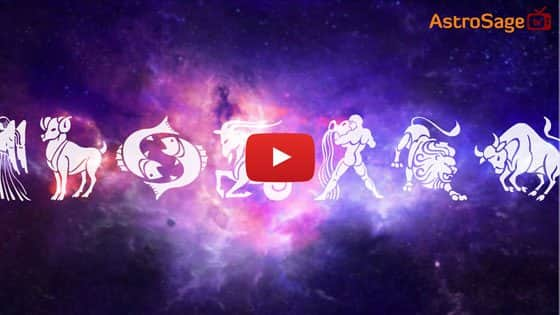 Buy Gemstones


Best quality gemstones with assurance of AstroSage.com
Buy Yantras


Take advantage of Yantra with assurance of AstroSage.com
Buy Feng Shui


Bring Good Luck to your Place with Feng Shui.from AstroSage.com
Buy Rudraksh

Best quality Rudraksh with assurance of AstroSage.com