Monthly Gemini Horoscope
August, 2018
General
The initial days of the month will expect you to do a lot of hard work in order to achieve success.Transactions may involve troubles and excessive expenses. In the latter half of the month, you'll be inclined towards spiritualism and notice an improvement in work life. Health conditions will continue to deteriorate. You may have to face mental issues due to some secret concerns. Stressful conditions can be encountered during the initial week of August 2018. Anyone who tries to do any work, may have to face mental problems. The mind will not be light-hearted. So, do not try to do any new work during the initial week. However, your hard work is likely to fetch you profits. With Mercury passing through Cancer zodiac sign, there are good chances of earning profit via hard work. Relations with relatives might get sour. Therefore, it may be harmful for you to associate your relatives with any of your projects. Work with a confident state of mind. If you're into a job, there are chances of getting a good position in this month. With better contacts with higher officials, you may land up a good position in the company. If you are planning to purchase a home, then the month's second half is the right time to do so. If you are a student then you are likely to achieve success in the field of education. However, some amount of stress might bother you. Try and concentrate to achieve the desired success. The Gemini 2018 horoscope forecasts that you will sense extra energized. This will also make you extra efficient. You will grow stronger this year and can stand out from the crowd. Your coworkers may even see you as one-of-a-kind person. You want to install your exceptional competencies ahead.Overseas travel can be successful, but marital life can get disrupted. Due to stressful situations with the life partner, there may be disruption in some work area as well. Fate will favour you in this month and work-related profits will also increase. If you're planning an overseas business trip or a conference; you'll achieve success. From economy point of view, good opportunities may come your way. Although there might be some delay, continuous efforts would lead to success. Your ability to think and understand will be impressive. So, you would be do any task well. In the second half of August 2018 i.e. on 25th and 26th August, avoid from initiating a new venture.
Finance
Any attempt to achieve economic success during this month is likely to fail. You may have to face different types of problems. There can also be a possibility of a dispute arising in terms of capital. Therefore, it is necessary to be cautious in the areas pertaining to finance. Be careful during monetary transactions. Conditions are favourable for the career-conscious individuals. Success will be achieved on the business front. However, delay or interruption is expected for the monetary gains. A specific kind of hostility can arise. Therefore, there is a need to be careful in achieving economic success. Given the time and circumstances, trying for economic benefits can be fruitful. You can be successful in getting economic benefits with the help of your family members. Any task can be completed successfully. You are a sensible person. Try to do any work with intelligence so as to achieve the desired success within a record time. August is indeed an advantageous month to a great extent. You'll enjoy full benefits from an economic perspective with no loss of time. Those associated with any kind of transport business would continue enjoying huge benefits. Individuals employed in the transportation industry would likewise profit significantly. Speaking about the truth, you can anticipate the acknowledgment of arranged benefits whatever line you are in. Travel would likewise bring financial as well as career-centric benefits. All in all, August 2018 is a decent time for new pursuits and venture.
Health
This month may bring different kinds of injuries. An abdominal disorder can occur. So, take precautions while driving a vehicle. Be cautious about your eating habits. Try to avoid any kind of problems associated with your health.
Love/Marriage/Personal Relations
Love relations will flourish in this month. The mutual synergy between the lovers can prove to be beneficial for both. Interpersonal relationships would be commendable. Impress your partner by gifting him/her decorative items. Seek your partner's support on vital assignments. Challenges are likely to crop up for married couples. Husband wife relationship will also flourish during this month. Being compassionate with each other is the key to marital bliss. Your partner will render you the much-needed support. Occasionally, there may be tensions due to difference in opinions and this may lead to a major communication gap between the couple. So, always cooperate with each other. Support of life partner is important during this month. So, try to understand each other so as to find a solution to all kinds of problems.

The 2018 love life forecast for people belonging to Gemini zodiac sign predicts that you'll make efforts to find progress in your romantic relationships. If things were boring in the previous years, then this year expect to discover the spark in your relationship. Strive for new things together with your partner to enter into a happy state of mind.

During this month, it's certain to have some great chemistry with new individuals. In order to extend the probability of meeting somebody like yourself, you ought to head to places that you simply relish a lot.
Family & Friends
This month will see mutual harm among the family members. Mutual cooperation will enable you to enjoy financial gains. Relation is also likely to be good with relatives. There is a possibility of some good work done at home in this month. In addition to this, there is also a chance of some good work done at home in this month, leading to a festive environment at home. Mutual consent of family members will be noticed. Economic success is possible. You'll have good relations with your brothers, sisters and close friends. There's a possibility of receiving blessings of parents and teachers in this month. These blessings will help you achieve success in every venture. Family welfare is also quite prominent during August 2018. You'll have zero stress associated with your children. However, your child' education might cause you mental disturbance during the first half of the month. Family will support you in all your ventures. You'll have mutual opinions on different subjects pertaining to family benefit. Progress will be witnessed on the household front. All in all, timely effort will make you successful in everything you do. All in all, August 2018 is a supportive month in the year 2018. You could look forward to a pleasant gang environment for agreement on various important issues within the family. The kids might act over in a trained manner. Truly a valuable month.
Advice
Donate green items on every Wednesday. Feed cow with the green fodder. Worship Lord Ganesha. Chant the mantra: Om Gan Ganapatay Namah. Support students. This will improve your health and career.

» Gemini Compatibility
This is a harmonious and mutually stimulating combination. They will be loving and caring toward each other and will share a ...
This is not regarded as a harmonious combination. This is Dwi-dwadash (2-12) disposition which is not regarded good for marri...
Both will be having many things in common and hence this is regarded as a good combination. Both will have similar approach t...
This is not regarded as a good planetary disposition. Both will be strongly attracted, but deep down there will be nothing c...
This is an excellent sign combination. They will be passionate, understanding and caring. The boy will be impressive, loyal ...
This is a combination indicating mutual intellectual, clarity of thoughts and effective communication. They will be attracte...
This combination is characterized by the basic difference in their ideologies and thought process. She will be simple and fol...
This combination shows fundamental differences in thinking and approach toward life.This combination shows fundamental diffe...
This is regarded as a good combination as far as sign compatibility is concerned. Both are intelligent, practical and spiritu...
This is called Shadashtak (6-8 combination) in Vedic astrology and disapproved in marriage. The boy may find girl boring and ...
This is not regarded as a good combination as far as sign compatibility is concerned.There will be huge communication gap du...
This is a good combination for love and relationship. He will be witty and entertaining, whereas she will be social and grace...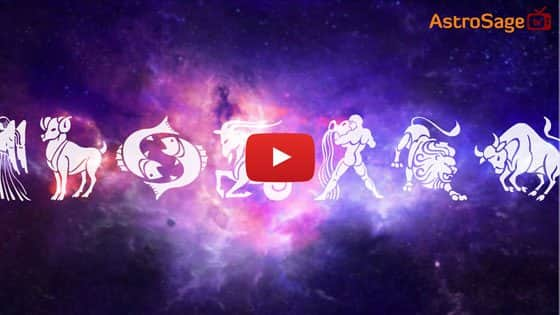 Buy Gemstones

Best quality gemstones with assurance of AstroSage.com
Buy Yantras

Take advantage of Yantra with assurance of AstroSage.com
Buy Feng Shui

Bring Good Luck to your Place with Feng Shui.from AstroSage.com
Buy Rudraksh
Best quality Rudraksh with assurance of AstroSage.com