Monthly Scorpio Horoscope
December, 2022
General
December will be a favourable month for the Scorpio natives. You will get a chance to fulfil your desire, and that will make you happy this month. Don't let your mental stress get the best of you, or it can bring unfavourable results. If you stay strong and indulge in yoga and meditation regularly, you will successfully fight all the challenges and overcome your mental stress. Staying away from excessive self-pride will be beneficial for you.
Read the horoscope in detail to know what the month of December has in store for you in terms of family life, career, health, love and married life, etc.

Career
This month will bring mixed results for the Scorpio natives from a career's perspective. Due to the presence of the lord of the tenth house, Sun, in the first house at the beginning of the month, your behaviour will decide your position in the workplace. Therefore, you must stay away from egoistic behaviour, or it may create obstacles in your work. This situation will improve as the Sun will enter your second house in the latter half of the month. The government employees will attain great success and might even get benefits from the government sector. There is a possibility of getting a good position in the job. The presence of Rahu in the sixth house will help you fight your opponents and reduce your difficulties. Due to the presence of Mars in the eighth house in a retrograde state, some opponents may try to harass you, but the presence of Rahu will give you victory, and your position in the job will get better. Just do your job carefully. The month will be full of ups and downs for the businessmen. There will be chances of benefiting from the government sector, yet, there will be some mental stress regarding some matters. There are chances of disputes and disagreements between you and your business partner. Try to stay away from such a situation, or it will negatively affect your business. After the transit of Mercury and Venus in the second house, the condition of business will become even better, and you will feel relaxed. However, you need to stay away from fights and conflicts and maintain good relationships with your wit.
Finance
Even though your expenses will be more this month, your financial condition will be strong because Jupiter is present in the fifth house and has a full aspect on your ninth, eleventh, and first house. Due to this, there will be an increment in your income, and you will be able to take the right decision to earn money. There will be no hindrance in your work due to lack of money and if you are a businessman then you too will earn good money from the business. Your efforts will pay off in increasing your income. If you are married, the earnings of your life partner will also play an important role in enhancing your financial status. However, keep your expenses in control.

Health
If we talk about health, then the ruling lord of your sign, Mars, is present in the seventh house and is having a full aspect on your sign but it is in a retrograde state, so you have to be a little careful. Health issues like blood-related problems, irregular blood pressure, and kind of surgery or fever can bother you. You must keep your body hydrated by consuming a lot of water and liquids to save yourself from diseases. Avoid consuming too much sugar and eat food in the right amount. Make a habit of eating food at the right time, practice yoga, and go for a morning walk daily to improve your health. If there is still a health problem, then contact the doctor immediately to avoid a major illness.
Love/Marriage/Personal Relations
Due to the presence of the lord of the fifth house, Jupiter, in the fifth house itself, your love relationship will intensify this month. You will come closer to your partner and express your feelings in the right way. If you truly love them and want to marry them, then it will be a good time to propose marriage, and you might end up in love marriage with your beloved. If you are still single, someone might knock on your door during this time, and you will be able to progress your relationship by trusting each other. The month will be full of ups and downs for the married natives because Mars is present in the seventh house in a retrograde state, and Venus, Sun, and Mercury have full aspect over it. After the first week, due to the entry of Venus and Mercury in the second house and Mars' aspect on them, there may be some tension with life partner and their health may also decline, so be careful about their health. If your life partner is a working professional then they will get success and monetary gains during this time. The time will be favourable for conceiving a child. If you already have a child then they will behave well during this time and have a progressive career.
Family & Friends
The month will be favourable for the Scorpio natives in terms of family life. Although, due to the full aspect of Mars present in the seventh house on your second house, there will be stress in the family life, and some disputes may arise. But with the entry of Jupiter in the second house on the 3rd and Venus on the 5th, the family environment will be delightful. An auspicious event might be organised in the house where many guests will be invited, and there will be happiness all around. Everyone will work together and treat each other with love, which will improve the family atmosphere. The presence of Saturn from the tenth house of itself, i.e., the third house of the horoscope, is not a good sign. You might go somewhere due to work which may create a distance from your family life. Not paying attention to family life may give rise to doubts. Therefore, spare time for your family. Time will be favourable for your siblings, and because of it, you will move ahead in life.
Advice
Recite Hanuman Chalisa regularly.
Apply turmeric and Kesar tilak on your forehead on Thursdays.
Offer Arghya to the Sun with a copper vessel by mixing kumkum in the water.
Offer Akshat to Shivling on Monday.

These are generalized predictions based on your moon sign. For more personalized predictions, connect live with an Astrologer on call or chat!

» Scorpio Compatibility
You have two cerebral fighters, none of whom is a wind symbol. Aries is known for their horns protruding from their heads; t...
Their character traits are somewhat similar, but there are numerous contrasts between them, making an alliance between them ...
The first refers to the air element, while the second to the water elements. Their relationship is akin to that of a raging ...
These two are separately the fourth and eighth zodiac signs, individually, and both address a similar norma element — water....
Water signs are calming and nurturing, but are prone to mood swings. They have an intense desire for security and comfort. I...
Here, one must envision a relationship that is constantly experiencing ups and downs. As such, the couples create personalit...
At the very least, Scorpio's Mars influence suggests an active, exciting relationship. Additionally, neither Sign wishes to ...
They are elements that, in their natural state, do not combine — water and fire, respectively. Water is a mysterious and sec...
They will get lost in a parallel universe full of fairy tales, unicorns, and love, and this can keep them going for a long t...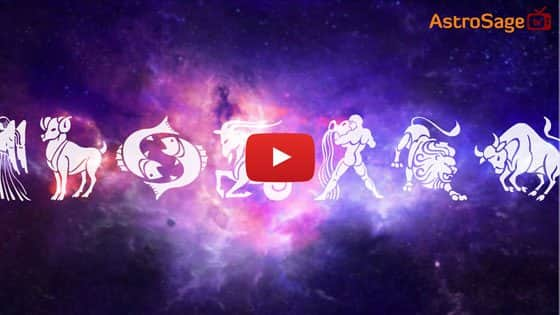 Buy Gemstones


Best quality gemstones with assurance of AstroSage.com
Buy Yantras


Take advantage of Yantra with assurance of AstroSage.com
Buy Feng Shui


Bring Good Luck to your Place with Feng Shui.from AstroSage.com
Buy Rudraksh

Best quality Rudraksh with assurance of AstroSage.com