Monthly Aries Horoscope
January, 2021
General
The Aries is the first sign of Zodiac and this dynamic fire sign is ruled by hot-headed Mars. This unflinching sign of Ram is bold, ambitious and has relentless determination which makes it the number one.
The natives are always bursting with energy and competitive strength, they wish to conquer the world with their fearless attitude and dominance. They are never afraid to take risks in life, are impulsive and always prepared for brand new inceptions.
These passionate buds are very romantic and loyal once in a relationship, they are marvellous partners and dates with them are never boring. The only way to keep them involved is by bringing in new ideas to hang out with them and remember not to be too controlling.
As New Year brings in new hope and opportunities, let's have an insight into the possibilities for our vigorous Aries for the month of January 2021. New opportunities and projects will be at your doorstep and these ideas have the potential to turn into something productive. You will develop your vision and improve your will power and creativity during this time.
Follow your intuition as it will assist you in making your decisions and help you to come out of all the odd situations. If you are a travel freak then there is some good news, there will be chances of travelling specifically to some religious places. You need to relax and keep yourself calm as high temperament and resentfulness will land you in anxiety. Your relationship will be on the move and you will be passionate about your partner, the singles may get hitched. You may receive benefits from the ancestral property in terms of rent or from your parents maybe not in cash but some gifts.
Take this time to evaluate your goal and work on it with complete force and confidence to achieve the best results. Also, you would start a new health regime by introducing some form of workouts like exercise, gym, yoga or a specific diet. This month you will be doing all your tasks with your intense force and conviction.

Career
The month of January will be favourable for the business personals as the 10th house lord Saturn, who is the lord of the profession, will be in its own house Capricorn providing zestfulness to the bhava.
The combination of strong Saturn along with Jupiter in your tenth house will induce strength and stability to your profession, moving ahead Mercury will join them during the second week of January adding the bliss of creativity. The working professionals will plan to switch their job and look out for the best opportunities.
This time is favourable for those who are in search of a job as you will get good proposals in the area of your knowledge and expertise. Your work profile will reach the next level during this month, you will gain status and recognition at your workplace. The dimensions you have been thinking of opening in the past will be expansive now.
Your hard work and creativity will bring productive results, thus you will have the best of both worlds since your existing work will gain fame and you will get options to generate great possibilities in a diversified field. The workers and lawmakers will have a flourishing time and natives associated with Real Estate, Coal & Mining Industry and Agricultural land will have a glowing month.

Finance
In terms of finances, this month will bring balance in your income and expenditure. The beginning of the month may have some fluctuations in finances, but by the second week, you will be able to take good charge and come to the point of equilibrium in earnings and spending.
The eleventh house lord Saturn which is the lord of your income house is in the 10th house of profession, therefore, you will work hard at the professional front for now and eventually your diligent working will enhance your finances.
You may get more than one source of income during this month, you will be expected to make extra efforts in order to maintain balance in both the avenues of working. You may meet people of high importance or status by the third week of January, meeting with them will be beneficial for your business and boost your company name.
The natives who are planning to start a new venture may get a good partner for investment, which will prove beneficial to them in the long run. Those who are employed will feel better coordination and harmony at the workplace, which will provide a healthier and peaceful environment to work.

Health
Health, as rightly said by the sages, is the greatest wealth. You will be very anxious and worried about how things will work during this month, this will weigh you down and cause high blood pressure.
If you have been ill for some time and feel completely drained out, you need to take care of yourself and concentrate on healthy eating. You will be short-tempered as the warrior planet Mars is in your first house, which may lead to BP issues or strokes, therefore, you are advised to maintain your calm and relax, and do not take any kind of pressure on yourself which can deteriorate your health.
The natives who are diabetic need to take precautions, especially during the first week of January as Venus will conjunct with Malefic Ketu in your eight house, which may increase the problems. The January month will be uncertain in terms of health, therefore natives should adapt a healthy lifestyle for a better living.

Love/Marriage/Personal Relations
This January, you will be very passionate and high in spirits, your relationship will go smooth but your expectations will be soaring, which will make you feel that your partner is dull and the relationship with them is boring. You need to maintain the stability so that your perfect bond reaches its happy conclusion.
The natives who are single may receive a loving and warm proposal, however, it would demand you to forget your past and accept the new proposal. The married couples may have some miscommunications or misconceptions during the beginning of the month since the 7th house Lord Venus will be in the 8th house of uncertainties with a malefic Ketu. The differences will eventually get resolved by the second week with the Venus transit after which they will share a good bond.
The couples may also go out on a short trip to spend quality time with each other. The spark of your married life will be restored by mid of the January since the Mars in lagna will be aspecting 7th house of marriage, hence making you passionate towards your spouse. By and all the month of January will be good for restoring your relationships and getting new proposals which will be in your best interests.
Family & Friends
This month will bring a lot of family get-togethers and fun times with your near dear ones. You will spend quality time with your family, planning and discussing future prospects and resolving grey areas being witnessed by the members. You may also go on a holiday with extended family to a religious place. There is a possibility of family expansion with a member adding on to the family tree during this month.
You will have an occasion to rejoice and celebrate with your family and friends during the last week of the month. Be cautious in dealing with your father or elders of the family as you might have some conflicts with them during this month. Also, natives who are into joint family business needs to be careful as they might face witness to some cold war with the members due to their past disputes in the family.

Advice

Recite Hanuman Chalisa every morning especially on Tuesdays, also observe fasts on Tuesdays.
Keep water in a copper vessel near your head at night and offer that water to plants in the morning.
Respect your mother, elders, teachers and gurus, take their blessings every morning.
Keep a red handkerchief in your purse or wear a red tie to your work.
Keep a glass of water with salt in your room and change the water in it every morning.
Chant Gayatri Mantra at least 108 times in a day.


» Aries Compatibility
Same sign shows very good understanding between them. It shows love and harmony. Their family life will be full of joy and h...
It shows fundamental difference in the approach towards love, romance and life in general. It also shows the long life for t...
This sign combination indicates happiness for the couple. The girl will help boy in achieving his life objectives and work as...
This sign combination indicates prosperity in life. Couples will understand each other and together bring prosperity in life....
This sign combination indicates a long married life. Though this sign combination is not regarded good in marriage compatibil...
This combination, though good for progeny, but cannot be regarded as good generally. There will be difference of opinion, qua...
This indicates a good combination for love and romantic life. This combination also indicates happy and long married life. Th...
This combination has not been regarded good by our sages. There will be a matter of disputes and disagreements. Also this com...
This combination is not regarded good and leads to widowhood sometimes. This combination also indicate problems in progeny. ...
This combination shows a good compatibility. The boy will get full support from the girl in all the departments of life. The...
This is one of the best combinations for sign compatibility. They will be very understanding and toward each other. The girl...
This is called Dwi-dwadash (2-12) combination and is not regarded good and said to be giving fatal results. The couple will ...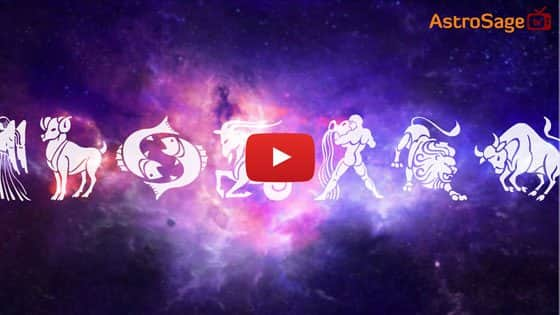 Buy Gemstones


Best quality gemstones with assurance of AstroSage.com
Buy Yantras


Take advantage of Yantra with assurance of AstroSage.com
Buy Feng Shui


Bring Good Luck to your Place with Feng Shui.from AstroSage.com
Buy Rudraksh

Best quality Rudraksh with assurance of AstroSage.com