Monthly Aries Horoscope
September, 2021
General
For Aries natives in particular, the month of September will have mixed results in store. Some aspects of your life will perform in your favour while the others would require tremendous attention. Your economic condition will be quite good during this month. Income levels will increase.
Your career will also remain stable. Students will do well in their respective fields. Domestic life can be a bit challenging during the initial half of the month but situations will improve during the latter part. The initial half can also bring in some troubles for couples who are in love. There are chances of Aries natives tying the knot to their respective partners.
Conjugal bliss is also on the cards. Health of yours as well as your parents should be focused upon as the planetary positions do not seem quite favourable for this aspect.

Career
If we talk about career, then the month of September will turn out to be quite great for Aries natives. Overall speaking, the entire month will turn out to be great for you.
Saturn in your Kundli is the ruling Lord of tenth house and it is currently occupying the tenth house only. Because of all this, you will be seen working hard and success will be yours ultimately. Apart from this, Jupiter is also situated in the eleventh house aspecting the seventh house which will benefit the business professionals of this sign.
After 6 September, the transit of Venus will take place which will make the way for new opportunities in the business world. On 22nd September, the transit of Mercury will take place in your seventh house which will bring a quite favourable time for everyone with regards to professional life. Job holders will be given some additional duties at their workplace.

Finance
If we talk about your economic life, then the month of September will turn out to be great for you. The planetary positions and transits will remain in your favour. Jupiter is situated in the eleventh house, Rahu in the second house and the Sun along with Mars is in your eleventh house. All of these planetary positions are indicating a favourable economic condition. You will avail many profits with regards to many aspects of your life.
The inflow of your income may also increase along with your sources of earning money. Any money which has been stuck somewhere for a long duration of time may flow back into your hands. Money can be earned through a particular ancestral property ee. A family member can also help you to earn economic resources. If you are a job holder, then you may lay your hands on some good incentives.
Both Mercury and Venus is aspecting your twelfth house, because of it some mid-level expenses can arise. Afterwards, when the Sun and Mars will change their position, your expenses will increase slightly during the latter half of the month and you will find it difficult to strike the right balance between the inflow and outflow of your money. However, there is no need to worry because your economic situation will remain indifferent regardless of the above mentioned changes.

Health
The month of September can be a bit challenging for the health of Aries natives. This will be so because both Venus and Mercury will be seated in the sixth house of your Kundli along with Ketu in the eighth house. This conjunction of these planets can lead to some health problems. In the latter part of the month, the Sun and the Mars will enter your sixth house. This conjunction of these planets will not be favourable for your well being. You may have problems related to stomach and intestine, gas, indigestion, stomach pain, etc. this month. Your digestive system may face some blows. Eye problems may also trouble you. There may be strain and pain in your eyes. There is a need to be a little cautious with regards to your health.
Love/Marriage/Personal Relations
With regards to love life, the month of September has mixed results in store for Aries native. At the very beginning of the month some problems can remain a part of your relationship.
The Sun and Mars are present in your seventh house, because of which problems can surround your relationship. Arguments and debates will be seen constantly taking place between you and your beloved. There are also chances of a break up taking place soon after.
However, your relationship will be back to square one once you put an end to the debate and classes successfully. When both Mars and the Sun will move into your sixth house, the problems will come to an end automatically. Love will once again knock on your door and along with this Jupiter's aspection will be seen on your seventh and fifth house, because of which you may hear your wedding bells ringing very soon.
For married natives, the initial days of the month can prove to be troublesome. After 6 September 2021, situations will return back to normal. The trust factor between husband and wife will increase along with the mutual understanding and compatibility, conjugal bliss will also increase and you may become parents very soon.

Family & Friends
Your domestic life can remain turbulent this month. A lack of honesty and trust will be seen among the members of your household. The fourth house of your Kundli is under the aspection of Saturn and Rahu is present in the second house.
The presence of both of these planets can create misunderstandings in the house. Your parents can suffer from some health disorders. If they are already suffering from any chronic disease, then it is likely to escalate during this period. Seek medical guidance immediately if any such circumstances arise.
During the initial half of the month, relationship with your sibling can also deteriorate. However, things will fall into place during the latter half of the month and the misunderstandings will slowly come to an end. If you are associated with any trade venture, then you will definitely acquire the support of your siblings.

Advice
Wear a best quality Coral gemstone and apply saffron tilak on your forehead to put an end to your problems.
Worship Lord Hanuman daily.
Cook sweet breads in the oven or Tandoor and donate it.
Donate Masoor Dal lentils.

These are generalized predictions based on your moon sign. For more personalized predictions, connect live with an Astrologer on call or chat!

» Aries Compatibility
Mars, the warrior of the world,rules Aries, and it is no mistake that Mars was the Roman God of war. Brave andpioneering, Ar...
Taurus is appealing to Aries because of these qualities; Aries sees Taurus as their rock, always strong and loyal. Taurus se...
It refers to a couple that appears to be on the verge of breaking up on a regular basis but continues to be together year af...
They are different, like day and night, and are therefore rarely found as a pair. Virgo zodiac sign natives love the routine...
This can contribute to a wide variety of polarizing behaviors. The polarity of Aries-Libra is about integrating 'Me and We'....
You have two cerebral fighters, none of whom is a wind symbol. Aries is known for their horns protruding from their heads; t...
They will be connected by the fact that they are both composed of the same element, but they occur at such disparate times o...
Like that of cats and birds and cats and dogs. This is precisely the way in which Aries man and Capricorn woman interact wit...
Aquarius woman has the ability to calm and understand Aries, softening and sweetening them. This is a dynamic duo that fulfi...
Aries is associated with fire, and Pisces is associated with water. They serve as representatives of the planet Mars and the...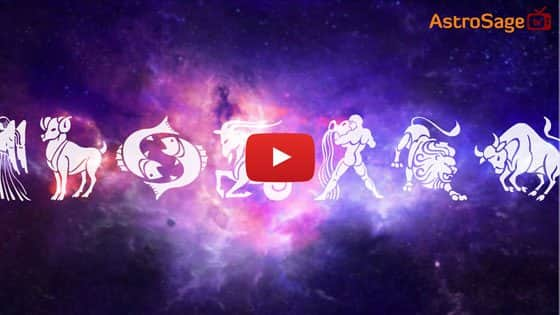 Buy Gemstones


Best quality gemstones with assurance of AstroSage.com
Buy Yantras


Take advantage of Yantra with assurance of AstroSage.com
Buy Feng Shui


Bring Good Luck to your Place with Feng Shui.from AstroSage.com
Buy Rudraksh

Best quality Rudraksh with assurance of AstroSage.com