Monthly Taurus Horoscope
February, 2018
General
You will be known as a well observant person. You should be vigilant about your work and the surroundings. At the same time, you should be aware of your responsibilities towards your family and your career. If all these qualities are possessed by you, you will be able to achieve success in all walks of life. According to the Vedic Astrology, it can be predicted that you will have a hectic work schedule and the workload might be stressful for you. Problems related to your work might arise in the latter half of this month. Relationship with your siblings might be affected, which you need to fix if you do not want matters to take a turn for the worst. You might also face obstructions in your work, which you need to overcome with your hard work and perseverance. Acquiring a new house would not be a difficult task for you during this month. You might as well fulfill your wish of buying a new vehicle for yourself. The Sun will transit in Capricorn and so will Venus. These transit will help you bask in materialistic comforts. Your enemies will try to overpower you, so you need to gear up in order to defeat them. Do not act without doing a proper assessment of the situation. Think well before jumping to conclusions. There might be some problems in your family life and possibility of some fluctuations in your married life. Your health will be fine during this period. Problems related to stomach might trouble you during this stretch of time. In such a situation, it would be necessary for you to pay attention to what you eat. This month will be favourable for your growth and development in different walks of your life. Your success will depend on your diligence and your sincere efforts. If you are looking for a new job, then you will be able to find one by the end of the month. This month will pan out to be lucrative for you.
Finance
The month seems to be favorable for you from the perspective of money. The transit of Saturn in Sagittarius will cause obstructions in getting your money from different sources. If you intend to put your money into a long-term investment, you should not do it right away otherwise you might suffer. Instead, you should weigh the pros and cons before making a binding decision. You will develop a feeling of working in collaboration with a partner. See that your business partner is honest and does not cheat you. The month will be amazing for your development in the financial matters.
Health
There is a likelihood that you might get hit by water-borne diseases if you do not consume clean water. You might also face health ailments related to your urinary tract, which you should be prepared to fight against. You should be cautious and alert while being on road. Do not violate traffic rules. If you have to go on a journey during this month, do it only if it is of paramount importance. Take someone along with you, if you can. Take care of what you eat, otherwise, you might face stomach related health issues. If a problem arises, consult a doctor immediately.
Love/Marriage/Personal Relations
There is a possibility that romance and passion will make their way into your love relationship. You will have a good relationship with your love partner. If there is any kind of misunderstanding, then you should try your best to clear it by the second half of the month. This way you can keep things in control, which will be better for you. If you are a married person, your relationship with your spouse is bound to improve during this month. However, Mars will transit into Scorpio, which will create problems in your married life. Therefore, you should try to maintain a good relationship with your spouse so that your married life gets better. There might be some arguments in your married life, which you need to get rid of. It will be better for you to find a solution to the problems as soon as they crop up.
Family & Friends
Everything will be in harmony in your home. You will earn the respect of your family members during this time and no decision will be taken without you being a part of it. Your opinion will gain weightage in your family. The month seems to be promising for your children because of the transit of Mercury into Capricorn. You might be blessed with an offspring and will enjoy this time with your children. You will receive full support from your parents and they will shower their love and blessings upon you. You will earn numerous benefits with the help and support of your parents. You will have to carry out your duties towards your family and friends with sincerity. By the end of the month, you will be able to get many burdens off your chest by fulfilling your responsibilities.
Advice
Observing a fast on Friday will prove to be beneficial for you. Donating white eatables like milk, curd, rice, sugar, etc. on Friday will pave your way to success. Try not to wear green and black colored clothes during this month. Wednesday, Friday, and Saturday will prove to be lucky for you. Serve the elderly and the needy on these days and let your luck shine bright!

» Taurus Compatibility
This can not be considered as a good combination as far as sign compatibility is concerned. Their egos will be the biggest p...
It is a harmonious combination. Both will be cool, calm, intelligent, balanced, caring and will listen to each other's views...
This is not regarded a good sign compatibility. The boy will be more artistic and imaginative in nature, whereas the girl wi...
This is an excellent sign combination. This combination indicates that they will coordinate well with each other. The girl w...
This relationship lacks harmony and understanding. There will be tensions and problems due to their egos. He will have to wo...
This is not regarded as good combination, generally. He will require space for his mental and creative satisfaction. Her nat...
He will be too egotistical and dominating to coexist with. He is an extrovert and flamboyant by nature. She is a calm and in...
Opposite signs are regarded very good by Vedic astrologers. They will be able to complementeach other well and achieve long ...
This is not regarded as a good sign combination. Astrologically it is called Shadashtak i.e. 6-8 relationship which is consi...
This is not a good sign match. She will be practical, traditional and down-to-earth. He will be fashionable, flamboyant and ...
He will have conservative, practical, matter of fact approach. She will be progressive and ideological about life. Both will...
It is regarded as a good match by Vedic astrologers. The girl will be able to match the imagination and creativity of the boy...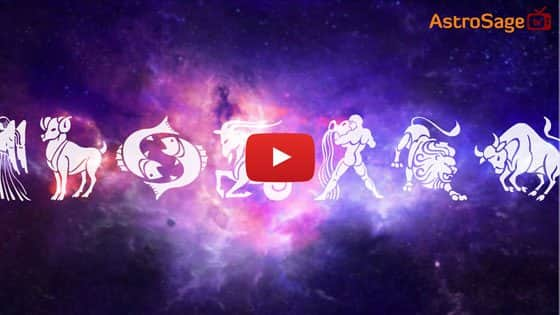 Buy Gemstones

Best quality gemstones with assurance of AstroSage.com
Buy Yantras

Take advantage of Yantra with assurance of AstroSage.com
Buy Feng Shui

Bring Good Luck to your Place with Feng Shui.from AstroSage.com
Buy Rudraksh
Best quality Rudraksh with assurance of AstroSage.com