Monthly Leo Horoscope
November, 2022
General
This month will be fruitful for the Leo natives. The ruling lord of your sign will be in the third house in the first half of the month, and in the fourth house in the latter half of the month, therefore, the first half will be more favourable for you than the second. You will have spiritual activities on your mind, will actively participate in religious activities, and might even go on a pilgrimage. Your risk-taking tendency will increase this month as you will be full of courage and might. You should avoid overestimating your physical abilities.
Read the horoscope in detail to know what the month of November has in store for you in terms of family life, career, health, love and married life, etc.

Career
November will be a favourable month for the Leo natives in terms of career, as at the beginning of the month, the lord of your zodiac sign Sun and lord of the tenth house, Venus, will be present in the third house and make your work environment favourable. You will concentrate on work, and you will perform well through your rigorous efforts. Due to your good behaviour, your colleagues will support you, and you will attain a good position in your career. However, Rahu's influence on the ninth house can affect your fate and create some challenges for you. Unwanted transfers can happen suddenly at the workplace. Therefore, you must be careful and not talk to anyone excessively at the workplace, or someone might take advantage of it and hurt you. If you take care of these little things then your performance will be even better at work. After the departure of Venus and Mercury in the fourth house, a big assignment can be assigned to you.
The Leo businessmen will have to work hard during this time due to the presence of the lord of the seventh house in the sixth house. But this hard work won't go in vain as Saturn will support you. Make long-term plans and prepare to implement them, which will also benefit you in the long run. You might benefit from business-related investments and expand your business. Your business will grow slowly but strongly, and the demand for your products may also increase in the market. When Mars will enter your tenth house in the latter half of the month, you should avoid any work related to your business that is legally wrong, otherwise, you may have to bear the brunt of it. However, that time will give success in work.

Finance
Retrograde Mars will be present in the eleventh house at the beginning of the month, due to which your income will continue to run smoothly. But, due to the aspect of Saturn present in the sixth house on the twelfth house, and Jupiter's aspect on the twelfth house from the eighth house, you will incur sudden and chaotic expenses, which will put your financial condition under pressure and you will have to withdraw some money from your savings to make important expenses. You might feel stressed due to this but don't lose patience if the situation is a little unfavourable. When Mercury and Sun transits to the fourth house and Mars enter the tenth house, you will be able to register a gradual increase in your income through your efforts. However, you must set a budget this month to avoid any problems in the future.
Health
In terms of health, the ruling lord of your zodiac sign, Sun, will provide you strength by sitting in the third house of your horoscope which will make your health rigorous and your chronic health problems will also come to an end. But the presence of Saturn in the sixth house and its aspect on the eighth and tenth house, and the presence of Jupiter in the eighth house and its aspect on the twelfth house might give you health-related problems. You may have a long-lasting physical disease for which you should be alert in advance and try to discipline and regularize your life. If you think you have a problem, get your medical examination done so that the area of problem can be identified and it can be treated in time. In this way, you can avoid exacerbating the problem and lead a healthy life.

Love/Marriage/Personal Relations
The influence of retrograde Mars will be seen on the fifth house at the beginning of the month due to which there are chances of ups and downs and stress in the love relationships of Leo natives. There will be a lack of mutual harmony between you and your beloved, and due to misunderstandings, anger and irritation may increase between you two. Your relationship may be surrounded by problems during this time. Mars will transit in the tenth house in the latter half of the month and aspect your fifth house from there. This could also cause turbulence in the relationship. So, you must try to keep your relationship safe during this time and avoid any situation which may lead to conflicts. You will successfully save your relationship if you do so.
Due to the presence of Saturn in the sixth house the entire month, the marital life of the Leo natives can be stressful this month. But the grace of Jupiter on the eighth house of your horoscope will make your in-laws sympathize with you, and they will play a vital role in resolving the problems of your relationship, which will make your marital life better. The transit of Venus and Mercury in the fourth house will make the family atmosphere peaceful, and it will directly affect your marital life positively. Both of you will be engrossed in family activities and find yourself distracted from your issues for some time. This will make your marital life good again.

Family & Friends
Family life will be favourable for the Leo natives as Mercury is present in the second house of your horoscope, Venus and Sun in the third, and Jupiter in the eighth is having an aspect on the second house. The family members will talk politely, show their affinity towards each other, and will try to do something new in the interest of the family. There are chances of an increase in the gross domestic income of the family during this period. There may be stress in the family in the latter half of the month due to the influence of Venus, Sun, and Mercury on the fourth house and the aspect of Jupiter and Mars on the same house. Yet, there will be no major issues but only mutual love among the family members. Ketu present alone in the third house in the latter half of the month will improve your relationship with your siblings but could also give them physical illness. So, you must take care of their health and help them when needed.
Advice
Offer Arghya to the Sun with a copper vessel every day.
Offer wheat on the Shivling on Sunday.
Serve your father and seek blessings by touching his feet every morning.
Plant a Peepal tree on Thursday and offer water every Thursday without touching the tree.

These are generalized predictions based on your moon sign. For more personalized predictions, connect live with an Astrologer on call or chat!

» Daily Leo Horoscope
Wednesday, November 30, 2022
Avoid high calorie diet and be religious towards your exercise. Profits in business can bring joy to the faces of many trade...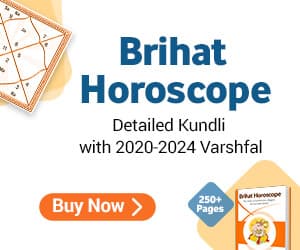 » Weekly Leo Love Horoscope
» Yearly Leo Horoscope
Year 2022
Leo Horoscope 2022 is curated on the basis of Vedic Astrology and reveals that Leo natives may enjoy a good year in 2022 with...
These are generalized predictions based on your moon sign. For more personalized predictions, connect live with an Astrologer on call or chat!
» Leo Characteristics
"The Lion" is the mascot of Leo which is the real king of animals. It's the fifth sign of zodiac and is ruled by sun. Leos lo...
» Leo Facts
Lucky Numbers: 1, 4, 9
Lucky colors: Orange, Gold, Red
Lucky day: Tuesday and Wednesday
Select Another Sign
» Leo Compatibility
They make excellent partners in all areas of life. They are composed of one element rather than two — Fire — and thus repres...
Taurus, Venus' ward and planet of love, is an earth sign. Leo is guided by the Sun, who provides him with the love necessary...
A substantial amount of water can put out the flame. A strong heat source such as a fire element can heat the moisture to th...
They will have lots of things in common and both will enjoy the company of each other. They will be supportive, loving, and ...
Additionally, they are elements that are diametrically opposed — fire and earth, respectively. Leo is ruled by the Sun, whic...
Their natural elements — fire and air — are exquisitely balanced and complementary. Oxygen aids the flame in igniting more v...
As an astrological love match, fire and water signs may have diametrically opposed needs. Compromise is necessary for a coup...
Both of them are fire signs, their relationship will be filled with passionate feelings, passions, and interesting events. T...
Both signs are strong, self-assured individuals who achieve great things in life. They know how to set goals and follow thro...
This indicates that they are either drawn to or repulsed by one another. This is referred to as an "all or nothing" connecti...
On the one hand, they are natural components that are diametrically opposed – fire and water, respectively. As the heat of t...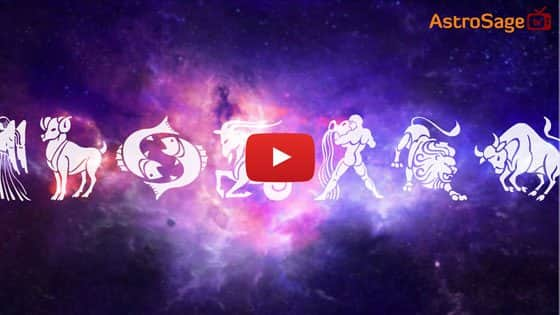 Buy Gemstones


Best quality gemstones with assurance of AstroSage.com
Buy Yantras


Take advantage of Yantra with assurance of AstroSage.com
Buy Feng Shui


Bring Good Luck to your Place with Feng Shui.from AstroSage.com
Buy Rudraksh

Best quality Rudraksh with assurance of AstroSage.com