Monthly Sagittarius Horoscope
April, 2021
General
Natives belonging to the zodiac sign Sagittarius are firm natured and loyal to their cause. They do not like to have any control over themselves. This is the reason why they are full of themselves, yet they accomplish all of their tasks very easily and with full loyalty, so that they do not fail to maintain their integrity. It is also difficult for you to keep a tab on your anger. Moving ahead, the month of April will be very thoughtful for you. Ketu's presence in the 12th house will increase the expenses immensely, whilst the conjunction of Mars and Rahu in the sixth house will make you face your opponents again and again.

You will have to work very carefully this month. Some of your own people whom you trust, may plot a conspiracy against you, which can put your job at stake. Domestic life will be joyous. Family members will also have a sense of love and affection for each other and your desire to go abroad can be fulfilled after a few hurdles.

Career
If you take a look at your career during April 2021, then the beginning of the month will be good for you. Planets like the Sun, Venus and Mercury will be in your tenth house. Apart from this, Jupiter will also be situated in the second house and will aspect the tenth house, due to which you will face a lot of workload.

You will try to keep up with your hard work during this month. People working at this time will work passionately and take some new projects in their hands which you have been waiting to do for a long time. This will also increase your respect within the workspace. With the arrival of the planet Mercury in the fifth house on April 16, you may also get another job offer and if you want to change the job, you can go for it during this time. From the beginning of the month, luck will stand by your side. Your links in the business world will get formed with some influential people who will be helpful in giving pace to your work. You can also add some new people to your professional circle. This will be a time of progress in business, so try to use this time properly.

Finance
From an economic perspective, the beginning of this month will be weak. With the aspection of Mars and Rahu on the 12th house, an increase in expenses will be clearly visible. Though Saturn and Jupiter in the second house will help to make you financially strong to some extent, but the budget will have to be executed properly.

On April 6, Jupiter's transit will be in your third house, from where he will aspect your ninth and eleventh house. Due to this, your financial condition will start improving and you will come into contact with a favourable time. Mars will also change its zodiac sign on 7th April, due to which the benefits will fall into your lap with regards to your business, some profits will be attained. You will have to pay attention to your expenses and the health of family members is also likely to get worsened, so keep the preparations handy.

Health
From the point of view of your health, you have to be careful and sensitive. Ketu being seated in your tenth house and Angaraka yoga formed by Mars and Rahu in the sixth house can cause health problems. It is possible that you are already struggling with a lot of problems. The first half of the month is weak for your well being, so be careful. Do not ignore the health problems at all and contact the doctor if necessary.

Kidney, large intestine, urinary tract, eye diseases and blood related problems can be more annoying. You will get good benefits from medical counseling and the first half of the month will be relatively favorable. At that time, health problems will be reduced and chronic problems will cease to exist.

Love/Marriage/Personal Relations
If we talk about your love life, then the beginning of the month looks somewhat problematic. Mars, the ruling lord of the fifth house, is situated with Rahu in the sixth house and being aspected by Jupiter, so you have to be very careful because during this time there is a possibility of a dispute between you and your sweetheart and it is going to keep escalating. Because of this, a situation of separation in the relationship can also arise. To avoid this, be a little quiet and do not talk or meet too much.

In the second half of the month, when Mars moves into your seventh house on April 14, then it will be a good time for you and in that time you can look past all your grievances and celebrate your love. The beginning of the month will be very good for married natives and your life partner will reduce your mutual estrangement. Love for each other will increase. After April 14, your life partner will earn benefits in abundance.

Family & Friends
From the beginning of the month, Saturn and Jupiter will be sitting in your second house due to which you will get some pleasant news with regards to your domestic life. There can be a marriage or a child birth in the family, which will lead to happiness fulfilling the domestic environment. The aspection of Saturn is on your fourth house where the Sun, Venus and Mercury have already taken seats. There will be an increase in amenities in your family. Members of the household will keep feelings of love and harmony towards one another, but in the midst of this, the urge to dominate others may get developed in you. This situation of yours can create some imbalance in family life, so you should try to avoid such urges.

However, after the transit of the Sun on April 14, the situation will get minimized and everyone will be seen leading a happy and prosperous life. During this time, your mother's health may fluctuate. Your younger siblings will become your allies and can also help you financially if you feel the need. Jupiter's transit in the 3rd house on April 6 brings an exceptional time for your siblings.

Advice
You should apply saffron or turmeric tilak on your forehead daily.
A Peepal tree should be planted on Thursday.
You should wear the best quality Manikya gemstone on your ring finger before 8 am on Sunday.
Offer Arghya to Surya Dev daily and mix Kumkum with water in the copper vessel meant for giving Arghya.
Perform Rudrabhishek with the help of a learned and scholarly Pandit.

These are generalized predictions based on your moon sign. For more personalized predictions, connect live with an Astrologer on call or chat!

» Sagittarius Compatibility
As far as sign compatibility is concerned it is not a very favorable merge. Both are advised to be more enduring and sensibl...
Not a very flattering alliance as far as sign compatibility is concerned. The sign combination does not indicate a long marr...
This is one of the best alliances as far as sign compatibility is concerned. The girl will treat her husband with full respe...
This is not a good combination as far as sign compatibility is considered. The natives will face difficulties to understand ...
This combination is not appreciated by our sages on the basis of sign compatibility. They could provide each other stimulati...
A warm and gratifying union, as each side has a strong desire to please the other. Both are affectionate, dynamic and progre...
This will be a happy and fruitful match, as both have a sound understanding of each other's needs and deficiencies. He will ...
This is not a very good combination as far as sign compatibility is concerned. Both signs are 2nd and 12th from each other, ...
Bhakoot compatibility chart shows that it is one of the best combinations. The combination favors energetic co-operation in ...
This is a quite, conventional and uneventful marriage. They may not be able to find a common ground sexually, intellectually...
This is a very favorable and good combination, as far as Varna is concerned. The natives will understand each other's emotio...
This is one of the best combinations as far as sign compatibility is concerned. They boy will get full support from the girl...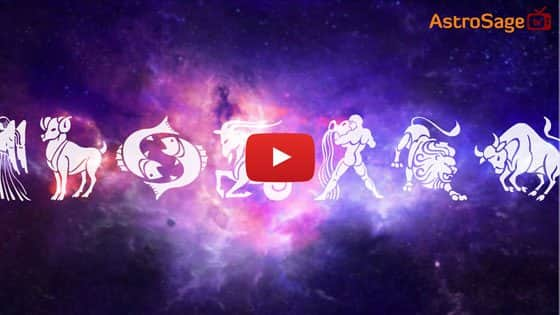 Buy Gemstones


Best quality gemstones with assurance of AstroSage.com
Buy Yantras


Take advantage of Yantra with assurance of AstroSage.com
Buy Feng Shui


Bring Good Luck to your Place with Feng Shui.from AstroSage.com
Buy Rudraksh

Best quality Rudraksh with assurance of AstroSage.com