Monthly Sagittarius Horoscope
August, 2020
General
Sagittarius people should avoid consuming fatty foods, as they are likely to suffer from obesity or diabetes. This can happen due to both the planets Venus and Jupiter aspecting each other in a malefic state. Apart from this, you can be successful in buying a property during this time, which will prove to be beneficial for you in the future. Apart from this, do not do anything against the law in the first half of the month, otherwise you may have to face the punishment for it. The second half of the month will remain in your favor.
Career
Talking about your career, Venus and Mercury in the seventh house along with Rahu will take you to new professional heights and you will get tremendous benefit in business. Not only this, your business will gain momentum and all the on-problems will come to an end, which will open the way for your growth. The grace of Dev Guru Jupiter will also work in your favour. If you are working, then your relationship with your colleagues will help you attain desirable fruits. You must expect an improvement in your position and reputation with their help. In the middle of the month, the situation after the 16th will become better for you. However, there is a possibility of a transfer taking place during that time.
Finance
This month will be quite normal for you in terms of finances. However, when the transit of Mars takes place in your fifth house in the second half of the month, chances of incurring favourable results become high. After this, when the transit of the Sun takes place in the fifth house in the second half of the month, you will fight economic challenges and move forward. Both these planets will make their invaluable contribution in raising your economic status. Your honor and respect will also increase and you will also become financially stronger. People working in or associated with government sector are likely to get tremendously beneficial results. You can get your money which was stuck from a long time back, which will directly improve your financial conditions. On the other hand, Shani in your second house is opening ways for you to have a permanent source of income. Just do not let any opportunity slip out of your hands.
Health
In terms of health, you may feel a little weak and under the weather this month. Saturn in the second house placed opposite to the Sun in the eighth house can create stressful situations, which can become the cause of your anxiety. Apart from this, due to the influence of different planets on your zodiac sign and the seventh house can keep you surrounded by a variety of problems, which will not allow you to remain stress-free. Due to this, you may suffer from air-borne diseases such as cold, cough etc. Eat a balanced and fiber-rich diet and include milk in the food.
Love/Marriage/Personal Relations
If you talk about your love life, then your personal life can affect your love life, as your busy schedule will refrain you from participating in your personal life, which will affect the relationship you two share. This can upset your beloved. In such a situation, sit and talk with them, and try and convince them out of the misunderstanding. Apart from this, do not take hasty decisions in love life. Acting stubbornly can get you in trouble, as it can upset your beloved. Therefore, be careful and patient and act maturely. Conditions will improve in the latter part of the month and there will be opportunities to spend time together.
If you are married, then this time can prove to be good. Your feelings of love in your relationship and attraction towards each other will increase. There are chances of small tiffs in the relationship, some arising due to family intervention, but your love will outweigh all the problems and married life will be better. Those who are still single can also get married during this period.

Family & Friends
Talking about your family life this month, it is advised for you to be careful during this time, because while Mars is sitting in the fourth house, Saturn is placed in the second house. With both planets maintaining inimical relations with one another, family conditions will not be favourable. You may have to struggle a lot with maintaining family peace, but you need to worry much as the latter part of the month seems favourable. Your siblings will also become your allies and help you to overcome every kind of problem. Apart from this, the transit of Sun and Mars will majorly improve the conditions to a great extent. However, relationships with your father can worsen, which is why you must remain careful. Hence, do not let ego get in the way and work towards maintaining a harmonious family relationship.
Advice
First of all, you should worship the banana tree as a remedy and offer water to the Peepal tree without touching it on Thursday. Additionally, tie a yellow thread on your wrist and if possible, you can wear a Pukhraj gemstone. Do not give false promises or assurance to anyone about anything, otherwise you may have to suffer major loss. Also, on Tuesday, offer churma as an offering to Lord Hanuman and then distribute it among small children. Doing this will help you get rid of all the problems. Worshipping Lord Vishnu and offering water to Lord Sun proves to be beneficial.

» Sagittarius Compatibility
As far as sign compatibility is concerned it is not a very favorable merge. Both are advised to be more enduring and sensibl...
Not a very flattering alliance as far as sign compatibility is concerned. The sign combination does not indicate a long marr...
This is one of the best alliances as far as sign compatibility is concerned. The girl will treat her husband with full respe...
This is not a good combination as far as sign compatibility is considered. The natives will face difficulties to understand ...
This combination is not appreciated by our sages on the basis of sign compatibility. They could provide each other stimulati...
A warm and gratifying union, as each side has a strong desire to please the other. Both are affectionate, dynamic and progre...
This will be a happy and fruitful match, as both have a sound understanding of each other's needs and deficiencies. He will ...
This is not a very good combination as far as sign compatibility is concerned. Both signs are 2nd and 12th from each other, ...
Bhakoot compatibility chart shows that it is one of the best combinations. The combination favors energetic co-operation in ...
This is a quite, conventional and uneventful marriage. They may not be able to find a common ground sexually, intellectually...
This is a very favorable and good combination, as far as Varna is concerned. The natives will understand each other's emotio...
This is one of the best combinations as far as sign compatibility is concerned. They boy will get full support from the girl...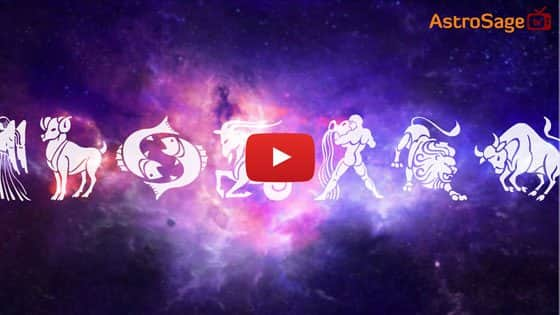 Buy Gemstones


Best quality gemstones with assurance of AstroSage.com
Buy Yantras


Take advantage of Yantra with assurance of AstroSage.com
Buy Feng Shui


Bring Good Luck to your Place with Feng Shui.from AstroSage.com
Buy Rudraksh

Best quality Rudraksh with assurance of AstroSage.com