Monthly Sagittarius Horoscope
February, 2020
General
Concentration, and desire for freedom- these are the characteristics of Sagittarius natives. They prefer not getting stuck at one place and going around independently to progressively move forward in life. They often do not like to get tied up, maintains an open mind and takes pride in sharing their ideologies with others. However, they can be a bit ignorant towards their health, which comes with repercussions. Apart from this, your talent and knowledge help you to advance in life. At present, you are going through the third and final phase of Shani Sade Sati. Hence, remain patient, as you are bound to suffer from mental stress. However, things can turn in your favour as well with the ending of Sade Sati.
Good news is waiting for you this month, which specifically includes the acquisition of new vehicles. So if you have or haven't planned yet, take steps and bring home your favourite vehicle/car. Apart from this, you will spend a lot of time with your friends and relatives in this month, which will bring back old memories.
Career
Talking about your Career during February 2020, Horoscope Predictions say that this month may prove favourable as well as influential for you. Your colleagues will also support you in strengthening your career, and be with you through happiness and sorrows. You will demonstrate your sharp intelligence in your field of work, be able to execute difficult tasks in a better way and be praised. Your senior officers will appreciate your work and in return, you may achieve some comforts and amenities, including a house or vehicle provided by the company.
If you do a business, then the exalted position of Rahu in the seventh house will be helpful in expanding your business. Your business partner will also use his/her innovative skills and intelligence to add to the business profit and earn great deals. If you work in a multinational company or your work is related to Information Technology, then you can get favorable results. During this time, your friends or relatives will also help you in your business.
Finance
At the beginning of the month, the second house lord is posited in the second house and the ninth house lord is also placed in the second house, whereas the lord of the fifth house is in the twelfth house, hereby leading to a rise in your wealth. At the same time, some expenses will also be incurred, but as Mars transits, your income will increase considerably, because your expenses will come under control. This month will prove to be very important in strengthening your financial position. You can also be successful in acquiring a family property.
The possibility of purchasing a good vehicle or property from the second to the last week of the month cannot be ruled out. However, in order to improve the financial situation, you will have to focus more on your business and stay away from home, due to which your family may miss you. You are likely to earn good income from foreign sources. In case you work on commission, then it will add to your finances. One thing you must keep in mind that you musn't earn wrongfully, otherwise you may have to face loss or governmental punishment for it.
Health
The position of Jupiter in your zodiac sign is quite favorable, which will positively affect your health. On the contrary, Ketu's presence can give birth to health problems. Due to the transit of Mars in your sign at the beginning of the month, bile-related diseases can occur. Also, the conjunction of Sun and Saturn in the second house can also make you a suffering victim due to irregular routine or eating habits. You may suffer from sore throat or eye related problems. Eating spicy and fatty foods is not suitable for you, as this may lead to obesity. So pay special attention to your eating habits and food items, and exercise regularly.
Love/Marriage/Personal Relations
Being a Sagittarius native, you are very passionate in matters of love and prefer to speak openly to your beloved. With the fifth house lord posited in the twelfth house in the beginning of the month, it is possible for your beloved to stay away from you, but after the transit of Mars, your love life will resume normally, and the aspect of Jupiter on the fifth house will help to improve your love life to the fullest. During this month, the transit of Venus will be in the fourth house, which will make you happy from the inside, and you will share your thoughts and secrets with your beloved.
This month, you may also have to provide some financial or mental assistance to your loved one if necessary, as they may feel mentally weak or in need of money. Although you will maintain a selfless attitude regarding this, but your beloved will be very much thankful and respectful, and greatly appreciate your behavior.
Some challenges will prevail in the lives of married couples. Hence, they must remain patient. Ketu's position with Jupiter in the 1st house is not very favorable and Rahu's aspect on the seventh house can cause some misunderstandings in married life, hereby causing problems in your relationship. Apart from this, the transit of Mars in the first house will make you a bit harsh and rude in your behaviour, which will directly affect your married life. The position of Saturn and Sun in the second house can cause problems between couples, and will affect your spouse's health. However, as soon as the Sun changes its position to the third house, these challenges will vanish to some extent. Remain alert and sensitive towards your marital life in the month of February.
Family & Friends
February 2020 Monthly Predictions say that Saturn is aspecting the fourth house, and from the first week, Mars will also influence the same fourth house. With both sinister planets getting posited in the fourth house, discordant conditions in the family can form. Also, your mother's health may also suffer. But after this, when the transit of Venus takes place in your fourth house, then happiness will return in the family. Also, some event in the family can get organized, in which relatives and friends will be invited. This will brighten up the family atmosphere and make it lively.
Your mother's health problems will decline to a great extent. Sun transiting in the third house will create favorable conditions for your father, and he will also attain good results in his career. Along with this, Sun's position will prove to be favourable for you and your family in earning respect in society. The first half of the month will be favorable for your siblings, but they may face challenges in the latter half. Your elder siblings will help you as much as possible and become one of the driving forces for your happiness. If you want to buy a movable or movable property, then your elder sibling can support you. The family environment will prove to be comforting even with challenges.
Advice
Your zodiac sign is undergoing the last phase of Shani Sade Sati, leading to possible mental and familial stress. To get rid of these things, donate the Chaya Patra on Saturday and offer water to the Peepal tree every Thursday without touching it. Adorn quality Pukhraj gemstone in a gold ring in the index finger on Thursday and apply turmeric or saffron tilak on the forehead every day. To maintain good health, drink saffron milk. Help people with disabilities and distribute medicines to them.

» Sagittarius Compatibility
As far as sign compatibility is concerned it is not a very favorable merge. Both are advised to be more enduring and sensibl...
Not a very flattering alliance as far as sign compatibility is concerned. The sign combination does not indicate a long marr...
This is one of the best alliances as far as sign compatibility is concerned. The girl will treat her husband with full respe...
This is not a good combination as far as sign compatibility is considered. The natives will face difficulties to understand ...
This combination is not appreciated by our sages on the basis of sign compatibility. They could provide each other stimulati...
A warm and gratifying union, as each side has a strong desire to please the other. Both are affectionate, dynamic and progre...
This will be a happy and fruitful match, as both have a sound understanding of each other's needs and deficiencies. He will ...
This is not a very good combination as far as sign compatibility is concerned. Both signs are 2nd and 12th from each other, ...
Bhakoot compatibility chart shows that it is one of the best combinations. The combination favors energetic co-operation in ...
This is a quite, conventional and uneventful marriage. They may not be able to find a common ground sexually, intellectually...
This is a very favorable and good combination, as far as Varna is concerned. The natives will understand each other's emotio...
This is one of the best combinations as far as sign compatibility is concerned. They boy will get full support from the girl...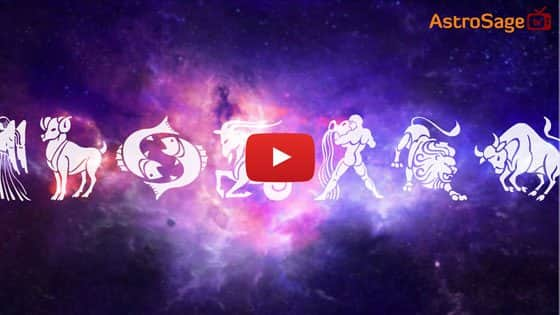 Buy Gemstones

Best quality gemstones with assurance of AstroSage.com
Buy Yantras

Take advantage of Yantra with assurance of AstroSage.com
Buy Feng Shui

Bring Good Luck to your Place with Feng Shui.from AstroSage.com
Buy Rudraksh
Best quality Rudraksh with assurance of AstroSage.com