Coronavirus: stay at home Leave your home if it's necessary. It will help stop the spread of novel coronavirus & COVID-19
Monthly Sagittarius Horoscope
May, 2020
General
Because of remaining affiliated to the zodiac sign Sagittarius, the presence of Ketu in your ascendant house will generate mysterious qualities in you. You may also develop the vice of doubt and it will pose some serious threats for you. Along with this, the Sade Sati of Saturn will also be in its last phase due to which many mental problems and familial ones will come into the forefront. Try to keep them at bay and refrain from arguing with anyone. During this month, you will have a deep understanding about Spirituality, Religion, Philosophy and Psychology. It is advised to worship Lord Vishnu during this month's time and pray for your mental peace. However, this month will prove to be prosperous for your economic front. Conjugal life may remain stressful. You may not travel much during this month. It will be necessary for you to perform meditation for a while and give a new direction to your thoughts as this will help you to set foot on the path of success slowly.
Career
From the point of view of the Career of Sagittarius natives, it can be stated that you may develop a desire of switching jobs at the beginning of this month, in which you will get success ultimately. After 9 May 2020, a very propitious time will grace you at workspace. During this time you will get recognition for the work done by you and a promotion may also fall into your lap. Income may also increase substantially but your rivals may prevail over you which is why it is advised to remain cautious during this whole time. If you adhere to partnership in business, then you will be able to accumulate profits in a good amount. Specifically, the first half of the month will provide you with auspicious outcomes and you will come into contact with many influential people of the society. They will not only help your societal stature improve but also provide you with gains in terms of your business. If you are the sole owner of your business, then make sure to make people understand about your projects as there will be some communication gap between your product and the customers. As a result, many problems will flow in. In order to avoid them, you can seek the guidance of an experienced professional. On an average note, this month will prove to be moderate for you.
Finance
From an economic perspective, the month can prove to be very fortunate for you and whether you are engaged in business or any job, you will get very good benefits this month. By endorsing a combination of three planets in the second house, you will get many good results and during this time you will also be able to accumulate wealth. Apart from this, the lord of the ninth house will make a connection with the eleventh house by sitting in the fifth house in the first half of the month and will pave the way for different kinds of wealth. You can also get benefits from the government sector. Apart from this, if you are a government employee yourself, you can get some good gifts during this time, due to which your mind will be very happy and the financial situation will be very strong. During the time of this month, your father may also lay hands on a good offer at his workplace.
Health
After taking a look at your health, it can be said that this month will prove to be ordinary for Sagittarius natives. You are advised to take special care of your eating habits as you are most likely to suffer from health problems during this month. Other than this, you may also suffer from tonsils or some kind of eye infection. Additionally, you should also take care of your dental hygiene specifically. In particular, you may have to undergo mental stress and indigestion problems or acidity due to the consumption of over-fried food. However, if you have not had any major problems so far, there is no possibility of them happening during the month's time.

Love/Marriage/Personal Relations
For natives who are in love, the presence of the Sun in the fifth house may not prove to be much fruitful for Sagittarius natives who are in love. It can induce hot headedness in your partner. There are also chances of clashes of egos taking place between you and your partner. Beloved may also remain adamant, which will be the prime reason for your distress. In order to bring please back to your love life you should wait until the second half of this month as it is during this period the planet sun will make its transit in Taurus and sun will move into your favourite house because of all this planetary movements some amount of relief will be provided. If your partner speaks rudely to you for a certain reason then try to overlook it as it will help you to make your love life more flourishing. From the second week of this month, situations will start tuning in your favour. If you are married, then it is specially advised to remain careful as the presence of Rahu in the 7th house will create misunderstandings in your relationship and the conjunction of various planets may also have a negative impact on your life partner's health irregular food and eating habits will also contribute to his/her physical problems. As a result, many ailments can occur. You should refrain from leading an extremely luxurious lifestyle as only then can you enjoy a happy conjugal life. You may also have to spend some of your economic resources on domestic needs.

Family & Friends
After taking a look at your family life, it can be stated that during the month of May, serious spats and arguments can take place between the members of the family. It will keep going on for a certain period of time. However, situations will change after 4 May 2020, as the transit of Mars will take place on this day. During this while, you will speak in a very straightforward and blunt manner because of which your words we carry the propensity to hurt someone. Even though you are speaking the truth, you are advised to watch your language. The stable health of your parents will keep you elated and mental stress will remain under control. From your children's side you may get to hear good news. Siblings will come forward to help you which will bring a smile on your face. In this manner, the month of May is expected to remain quite propitious for the domestic life of Sagittarius native. Lastly, save yourself from falling prey to mental stress as it can have a negative impact on your relationship which you maintain with each and every family member.

Advice
During this month, as a remedy, you should worship Bhairav Baba and recite the Bhairav Chalisa while lighting a sesame oil lamp.

» Sagittarius Compatibility
As far as sign compatibility is concerned it is not a very favorable merge. Both are advised to be more enduring and sensibl...
Not a very flattering alliance as far as sign compatibility is concerned. The sign combination does not indicate a long marr...
This is one of the best alliances as far as sign compatibility is concerned. The girl will treat her husband with full respe...
This is not a good combination as far as sign compatibility is considered. The natives will face difficulties to understand ...
This combination is not appreciated by our sages on the basis of sign compatibility. They could provide each other stimulati...
A warm and gratifying union, as each side has a strong desire to please the other. Both are affectionate, dynamic and progre...
This will be a happy and fruitful match, as both have a sound understanding of each other's needs and deficiencies. He will ...
This is not a very good combination as far as sign compatibility is concerned. Both signs are 2nd and 12th from each other, ...
Bhakoot compatibility chart shows that it is one of the best combinations. The combination favors energetic co-operation in ...
This is a quite, conventional and uneventful marriage. They may not be able to find a common ground sexually, intellectually...
This is a very favorable and good combination, as far as Varna is concerned. The natives will understand each other's emotio...
This is one of the best combinations as far as sign compatibility is concerned. They boy will get full support from the girl...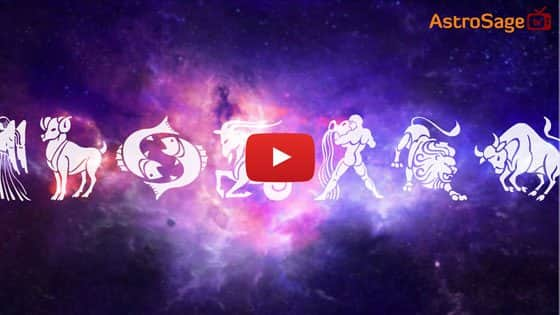 Buy Gemstones

Best quality gemstones with assurance of AstroSage.com
Buy Yantras

Take advantage of Yantra with assurance of AstroSage.com
Buy Feng Shui

Bring Good Luck to your Place with Feng Shui.from AstroSage.com
Buy Rudraksh
Best quality Rudraksh with assurance of AstroSage.com