Sagittarius Woman
The women of the zodiac Sagittarius are born between November 23rd and December 21st. Their sign is the archer. With these free-spirited bohemians of the zodiac, remembered for their fun, easy-going attitude and optimistic outlook on life, everybody seems to get along splendidly.
Sagittarius woman has a very independent and happy-go-lucky character. A Sagittarius woman would not be uncommon to have an enormous love of travel and sports. Her definition of a perfect relationship is one that doesn't in any way limit, doesn't take her independence, gives her excitement and adventure. This sign rules the House of Philosophy, and the woman of Sagittarius in every way seeks the truth. She discusses both men, women and children in depth and can discuss subjects from politics to religion and sexual orientation. She is very versatile and charming and loves every experience. Sagittarians are typically candid and confident, and many are an enticing mix.
Energetic and delighted with life, the Jupiter ruled Sagittarius woman can easily make one fall into their spell. Her smile is magnetic, and her hyper-authentic, unfussy sincerity and trust makes it easy for her to fall down, or want to be her best friend, or both. The thing is she is always the best friend of all, and maybe the best girlfriend of many others. Long after she's briskly dragged away in search of a better life, her lovers appear to lament for her. She seldom stays too long in one spot.
Sagittarius women are arguably the wild children of the zodiac, wild, feisty, independent and exciting. They're usually determined to live life to the fullest, adventurous, fun-loving, sociable and welcoming. This is an honest woman who speaks her mind, a straight shooter. Inspiring and spontaneous, those who prefer a more subtle approach to life may often see it as too violent or impatient. She values equality and liberty, expressed in a liberal open mindedness as well as a fear of feeling stuck or bound. She also does well with a good partner who is willing and independent, instead of one who is too needy or possessive.
Sagittarius Woman Personality Traits
To fully understand the personality of a woman from Sagittarius, the role of Sagittarius in the zodiac needs to be understood. Sagittarius is the universal, mutable, fire sign that Jupiter rules and is aligned with the zodiac's ninth house; the house of higher learning and culture. Sagittarius has its eyes on the future and spreads itself around information selection and expansion. This is necessary to understand because all women of Sagittarius have an ever-present wanderlust and hunger for learning.
She will also be seen as fortunate, imaginative and intuitive, and may even have a fondness for betting because of this. For several partners, one of the most unusual characteristics of Sagittarians is their ability to get through life so effortlessly that they sometimes rely on chance rather than preparation to see them through.
In astrology, a centaur called Chiron carrying a bow and arrow is depicted by the Sagittarius symbol. It is also called the symbol of the archer, too.
Though Chiron was a centaur, he was also the offspring of the god Titan who though taking the form of a horse, impregnated a nymph. So though physically similar to a centaur, he was actually a hybrid Titan/nymph raised by Apollo, the god of art, music, wisdom, and archery, you guessed it! Because of the power of Apollo, Chiron grew up to be a kind and caring spirit with an awareness well beyond that of the lowly centaur.
A Sagittarius personality is not like the personalities of other zodiac signs. The combination of individuality, intellect and sensitivity allows for a form of personality that is wonderful and compassionate. But there is also a weakness with every good power, so it is best to know what these weaknesses are so that you can be a better Sagittarius and a better individual.
The Sagittarius personality, like Chiron, is trustworthy, sophisticated, independent, and kind! They are distinctive, imaginative, and have unerring judgement. You may also suggest they appear to hit the target with their arrows!
A woman of the Sagittarius is blessed with life's love and joy. She is sweet, unjust, never encounters an outsider and can chat about everything from sports and politics to religion, to metaphysics or philosophy. She's a fantastic narrator, who also has an interest in other storeys.
She's an honest and unassuming mom. Some people will find her refreshingly frank, while others will possibly find her too blunt. She's an ethical female with an opinion, and her mouth gets her into trouble at times. At her worst, she may be a tactless "know it all who offers her opinion and advice whether or not it is needed.
Sagittarius Female Career and Lifestyle
Sagittarius females like career as an adventure. The female Sagittarius likes to follow her passionate, full steam pursuits - especially if her field includes art, nature or social justice. The untold personality loves grand sweeping gestures and puts all its energy into large projects, especially if they have features which contribute to the better.
Women of Sagittarius are trustworthy, careful and committed to their job. You can count on them to do a great job. She can trust important issues, protection and cash - and when she tells you she'll be punctual to get her job done.
Some people are turned off by their bold and clear ways, but for those who can't keep up with energy and straightforward ways, it has no patience. Unfortunately some people have their courage intimidated and their freedom will overpower them. Sagittariuses, like no other sign, have an authoritarian spirit. Sagittarius assigns paramount importance to individuality and the right to follow what they want when they want. They are travellers and risky people and they have a positive mentality towards business and sports! Sagittarius appears to be one of the most creative in the world. Sagittariuses have no fear of blazing their own roads, even though it means going alone.
As a result, entrepreneurs, stock brokers, academics, and advertisers are among the good jobs for Sagittariuses. These are all positions that allow the room for a Sagittarius to do stuff their way, and the versatility to allow them to approach their job from different perspectives! Sagittariuses tend to be highly sought after members of the team, since they can be trusted to do something while doing their job, giving their work a fresh perspective.
A Sagittarius woman looks forward to those professions that will cultivate those interests, moved by a deep sense of adventure, travel and learning. Motivated by a deep sense of social equality and fairness, if she is not enjoying it herself, she would fight for others' rights. Females born in Sagittarius are highly spiritual, ethical and optimistic. They still enjoy professions involving studying and travelling. In life, they still have a profound desire to learn new things. Marketing, public relations, lawyer, cooking, blogging, military and IT editing are some of the most appropriate occupations for Sagittarius females.
The Sagittarius trait is simply living and using their funds for what really matters - and they are going to donate their last penny to someone who needs it more. A Sagittarius is a searching spiritual mind that appears to become profound and indeed, philosophical. One of the attractions of Sagitarians is their ability to look at a wider picture and diagnose advice for the problems of their friends. Being a Sagittarius' best friend may be like having your very own personal emotional counsellor or life coach.
They're also natural problem-solvers because Sagittariuses are great at looking at a situation from all angles. Sagittarius people in our lives love them because they always bring their heads and hearts to their table.
As long as she is relaxed in her surroundings, she does not care a hoot about fashion trends or making a comment. Natural fabrics fit her best, such as cotton, wool, and linen. She likes bright maxi dresses, sportswear, and loose jeans. Minimal cosmetics and scarcely any jewellery, as adornment merely interferes with allowing others to discover its true existence. The Sagittarian fashion sense is plain, boho and unpretentious, is a refreshing change. One thing, liberty, is hung up on the Sagittarian woman. She doesn't like getting too many things, reasoning that you end up owning too much stuff.
"If it's all natural, it's all good" is her mindset towards appearance.
Sagittarius Female Compatibility With Other Signs
Sagittarius female compatibility is a hard approach. The woman from Sagittarius never does anything in a half-hearted way. From her head to her toes, she is all passion, and being in love is a wonderful feeling, like a crazy roller coaster ride. Their inherent soul-searching and desire for true connection will drive them relentlessly. Keeping your approach fresh is a key to a Sagittarius partnership. Try new methods to keep them involved, and don't presume the best strategy will remain one that's succeeded in the past! The advice is the same when we're talking about a lover, mate, or employee: a Sagittarius is still looking for the road they haven't taken, so your job is to continue to give them fresh avenues to fulfil their curious, adventurous spirit.
The best match for a Sagittarian woman speaking specifically of Sun signs, will be people who have their Sun in a fire sign (Aries, Leo, and fellow Sagittarius) or in an air sign (Aquarius, Gemini, and Libra). This is not an universal rule, however, and in order to decide whether it will be a good romantic pairing, the individual charts of both individuals need to be taken into account.
Sagittarius Woman in Love
To our Archer lady, love is one of the eternal mysteries. It is also, thus both her most coveted prize and her most hidden treasure at one and the same time. She needs a mental and physical counterpart of a partner, someone who can illustrate to her the mystery of life and love. She is often afraid of intimacy, and for her, love often naturally blooms from friendships. A woman in love with a Sagittarius is fair and trustworthy. She plays by the rules and seems to be able to retain a very appealing independence, even though totally smitten, which only helps to boost her charm.
The woman of Sagittarius enjoys companionship and needs a friend and partner who will share her passion for wisdom and reality. Relationships with her, both metaphorical and literal, are always involved and spirited, packed with strange and secluded journeys.
The attributes of a woman in love with Sagittarius do not vary from the independence of her. This is one woman who, for anybody, will not and will not change. The partner just needs to know this and thank her for her positive features. Though she refuses to adjust, her true self is something you're going to enjoy more. This is one woman whose conversation you are not going to have to decode.
A woman from Sagittarius is a loving optimist who displays and verbalises her love physically. She's an incredibly frank, straightforward woman and all of her optimistic happy-go-lucky qualities are magnified by being in love. If you're falling for a Sagittarius lady, chances are you won't have to wonder. But just in case you're not sure, she exhibits a couple of habits that prove that she's in you.
This woman easily and passionately falls in love. sAs all signs on top of the above, Fire and Air, contact attracts her wildly and her mind always thinks that she is in love even if she doesn't feel so strong. She's easy to influence when she wants to make people and someone happy. The issue shows if she relies a little too much on others for happiness, since her male Sun is in Sagittarius, meaning that she is searching for the right partner who is going to add meaning to her life. In order for this woman to be really happy with others the sense and intent of her life must be found inside her, and she is the only one from whom she is pleased.
Sagittarius Women Celebrities
She is on a quest to make life easier for everyone. While her views her motives are good and her character is positive, optimistic and strong. In the assumption that she knows what's best for everyone else if she doesn't cross other people's lines. Her goal is to make the world a better place and it should not crush or change her values. Whether you believe it or not, it will ultimately carry her to the utopian location.
She's going to make you laugh, add new meaning to your life, and do everything she can to show you how to be happier. Some Sagittarius women to always look upto are- Taylor Swift, Sarah Paulson, Scarlett Johansson, Billie Elish, Miley Cyrus.
FAQs
1. What kind of surprises are loved by Sage women?
If you can, surprise this world traveler with tickets to an exotic vacation.
2. How are Sagittarius women in domestic life?
A woman of Sagittarius is not for relaxed domesticity. For her, taking a life partner and becoming a mom are giant steps. It's not something she's doing lightly, nor is it something that's going to make her transform. She's always going to be an on-the-go, happy, ambitious, and free-spirited woman, and she's not going to be slowed down by marriage or motherhood.
3. What is the most jupiter-like quality of a Sagittarius female?
One of the strongest points that a Sagittarius woman has for her is that she had been lucky enough to be a daughter of the beneficent planet of Jupiter, and luck still seems to be on her side.
4. What is the meaning of the Sagittarius symbol bow and arc?
The archer symbolises the Sagittarian penchant for looking at items from a distance and aiming high, aligned with Sagittarius. It also reflects their never-ending search for truth and understanding.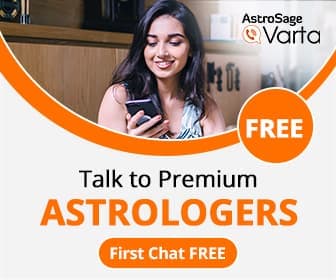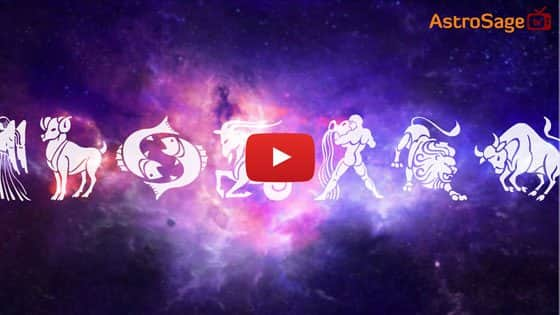 Buy Gemstones


Best quality gemstones with assurance of AstroSage.com
Buy Yantras


Take advantage of Yantra with assurance of AstroSage.com
Buy Feng Shui


Bring Good Luck to your Place with Feng Shui.from AstroSage.com
Buy Rudraksh

Best quality Rudraksh with assurance of AstroSage.com