Monthly Cancer Horoscope
April, 2018
General
The month will begin with a number of golden opportunities knocking your door. You will develop an interest in starting something new on your own and will possess the confidence and zeal required to do so. You will earn respect and honor in the society. You might acquire a new house or property during this time. If you are trying to establish connections with some people, you will be able to do it. You will be a part of the elite section of the society and will get benefits through the same. Investing in real estate will prove to be good for you. If you are involved in business, you will be amazed by the profits that you make during this month. Your business will expand and reach the heights that you have always desired to be at. Those who are working in the government or private sector will be able to do well at their work front. You will get rewarded according to your​ performance. You will share a cordial relationship with your siblings. Your friends will be an important part of your life and will be by your side through thick and thin. If you are a student, you will develop an interest in your studies. On the other hand, there might be some obstructions that might deviate your mind from studies. Do not let yourself swayed by other activities and avoid being in a bad company. Try your best to score well at your academics as it will help you in shaping up your future. Do not get yourself involved in conflicts and avoid being a part of controversial discussions. You will get huge benefits in the second half of the month. Many of your tasks that had been on a halt for a long time would regain their pace and advance towards their completion. You might set your foot on a long journey to a foreign land that might bring you fruitful results. Ensure your health and well being while being on the journey and do not make unnecessary expenses. Your married life might have to suffer through a period of tests that will not be easy. However, dealing with the problems and emerging victorious will lead to the development of an unbreakable bond of love and trust between you and your life partner. You will perform well in your career front and will be able to strike it rich. Your tasks will be met with success, especially the ones that are concluded in the second half of the month. The transit of Jupiter in Libra will be beneficial for you in terms of money, career, etc. You will bask in spiritual and materialistic comforts. Dealing with problems in the best possible manner will help you gain hold of what you want to achieve in your life.
Finance
It is indicated that you will be in the profitable zone when it comes to money making during this month. You will earn monetary gains and will be satisfied with them. There might be some rises and falls at your work front, but you need not worry about them. All you need to do is prepare yourself for facing the adverse situations. Do not lose confidence in yourself as this will put a strain on your mental health. There might be some financial problems that you might have to face. You will be able to overcome them if you keep patience and strive hard for achieving your goals. Try to pay off your due bills and loans before their deadline approaches. Business will flourish during this month and you will get the desired profits. You should not perform your tasks in a hurry as it can create a mess that will not be easy to get out of. Anything that you do should be done with full confidence and enthusiasm and you should not hold back in revealing your true potential. Think well before investing your money anywhere and do not​ do it right away. You might feel quite lazy sometimes but do not let this lethargy take its toll on you as it might lead to a delay in completing your tasks and hence, affect the results adversely. You should realize the fact that hard work is the key to success.
Health
The position of the planets predicts that you might fall prey to digestive tract ailments during the month of April. Constipation, indigestion, acidity, etc. are a few to name. You need to keep account of what you eat and how much you eat if you want to keep these health ailments at bay. Do not indulge in overeating and consume fresh and healthy food. Improve your eating habits and maintain a timetable. On the other hand, it can be surmised that you might become more susceptible to heart problems during this phase. If you observe the symptoms of any health issue related to your cardiac system, you are strongly advised to seek medical advice at once. Be aware of your surroundings while being on road. Avoid rash driving at all costs and adopt safety measures while driving.
Love/Marriage/Personal Relations
There are chances that lovebirds have to go through a rough phase in their relationship. Different perspectives will lead to disagreements, which would eventually take the form of arguments. These heated brawls might disrupt your relationship and create a rift between the two of you. You might find yourself in a whirlpool of emotions, which might lead to emotional disturbance. You might try to hurt yourself during this period. You should avoid the kind of thoughts​ that might provoke you to harm yourself. Instead, you should try to find a solution to your problems by pouring your heart to your loved one with love and compassion. It is highly recommended to avoid going on a trip with your partner during this month. The trip would adversely affect your relationship as well as your health. Married couples might also face similar problems in their life. The wedded duo might not agree with each other and would involve themselves in feuds. Being a mature person, you should ignore petty issues and not indulge in a war of words because of them. The transit of Saturn in Sagittarius and that of Rahu in Cancer are not a good indication for your married life. Try your best to keep your relationship strong and do not let it fall apart. If you do not like any habit or behavior exhibited by your spouse, let them know that and make them understand your perspective. Try to be friendly in your approach and maintain a balance between your personal life and professional life.
Family & Friends
Your family life will be full of joy and happiness. You and your family will be involved in social activities. An auspicious activity might take place at your home front. You will have a better understanding with your parents and they will cooperate with you in every field of life. You will be able to buy a new home or property with the aid of your family members. The transit of Venus in Aries will help you to luxuriate in materialistic comforts during this month. Happiness will prevail at your home and all the members will live in harmony with each other. You will get along well with your siblings and your friends. You will fulfill all your duties and will be appreciated for the same. If you have been looking for the support of your family to start something new, you might be able to do it during the stretch of this month. You will be happy and contented as far as your children are concerned. Also, your children will unveil their hidden potential and make you proud of them. Your children will be the light of your life and you will go to extremes to carve out a good future for them. You will leave no stone unturned when it comes to helping your family and catering to their needs. You will garner honor and praise in your family and your social status will improve. You should try giving your best as everyone​ in your family will have high hopes and you would not like to disappoint them.
Advice
You should donate black colored objects and light an earthen lamp (Diya) filled with sesame oil under a Peepal tree on Saturday. Venerating Lord Shiva on Monday will bring an end all to your woes and will help you to attain mental peace and happiness.

» Cancer Compatibility
This is regarded as an excellent sign combination. They will have harmony in their relationship and will share the same wavel...
She will have an irresistible magnetism that will keep him hooked. He will communicate in charismatic way to keep her involve...
This is Dwi-dwadash position (2-12) which is not considered good in Vedic astrology. It also indicates the fundamental differ...
This is regarded as a good sign combination. They will have the same wave-length and will be at same emotional and intelligen...
This is not regarded as a good combination due to Dwi-dwadash (2-12) position. She will be assertive and dominating. He will ...
This makes a fabulous sign combination. They will share the same emotional plane and will understand each other's mood and fe...
They will be at the same intellectual and emotional plane. They will collaborate in the areas of art, fashion, music, films, ...
This combination indicates a fundamental incompatibility in their natures and thinking. There will be difference of opinion a...
There will be fundamental difference in thought process and nature. He would carve for freedom and independence. She will be ...
This is a good sign combination. They will respond well to each other and build long lasting relationship. She will be practi...
This is not regarded as a good sign combination. There will be basic differences in their ways of approaching life. The boy w...
Both the natives will be very emotional, due to which they will become irrational most of the times. Instead of trying to und...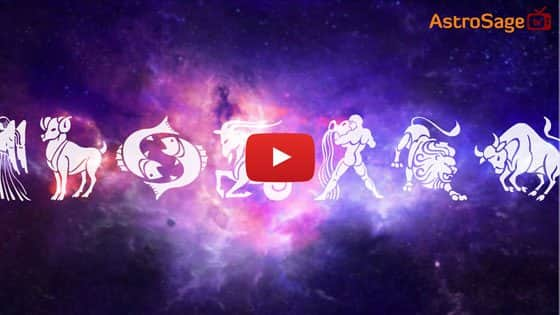 Buy Gemstones

Best quality gemstones with assurance of AstroSage.com
Buy Yantras

Take advantage of Yantra with assurance of AstroSage.com
Buy Feng Shui

Bring Good Luck to your Place with Feng Shui.from AstroSage.com
Buy Rudraksh
Best quality Rudraksh with assurance of AstroSage.com