Monthly Cancer Horoscope
December, 2018
General
You will be involved in overthinking, which would adversely affect your mental health. You must understand that taking decisions after thinking and analyzing a situation is necessary, but pondering over it all too much will only lead to confusion. This will hamper your decision-making skills and your rational thinking. It is predicted that your tasks that have been pending for long will be completed during this month. You should try to be dedicated to your work if you want to achieve your goals. Falling the victim to lethargy will pan out to be an obstruction on your way to success. You should try to keep yourself active by exercising regularly and adopting a healthy lifestyle. There might be a delay in getting the results of your hard work, which might upset you. You should stay calm and hopeful because the results might be late but they will certainly show up. You should be careful in choosing the activities that you would get yourself involved in, as you would be prone to defamation during this period. The real estate sector will have good prospects for you. Your bonding with your kinsmen will be unbreakable and you will feel connected to them. You will witness a steep rise in your career graph during the stretch of this month. The latter half of the month will bag you a promotion or an increment in your income. You will be favored by your seniors at workplace. You should respect them and try to be in their good books as this will help you in your professional life. You will earn respect from your colleagues and your subordinates and will have an amicable relationship with them. You will bask in materialistic pleasures and comforts. You might buy a new vehicle as well. If you are involved in politics, you will be in the beneficial zone and will gain an upper hand over your opposition. The common masses will support you as a result of your influential and charismatic speaking skills. The Cancerians who are entangled in any difficult situation should try to find the solution. Even if you try a little bit, you find yourself getting unshackled from the problems. Your health should be taken special care of. You would be more prone to falling ill during this period, as a result of your weak immunity. There might be some obstacles in your journeys and some of your trips would be postponed. Your married life would be one of the reasons for your stress. You will have tiffs with your partner that would result in you two drifting apart from each other. If you are planning to start something new during this month, you should drop the idea as it will likely end up blowing in your face. Expanding your business will be a tough job to you as the conditions do not seem to be favouring the notion. You will be required to push your limits in order to achieve what you aim for. Your financial conditions will get better but you would be required to work hard to make your dreams come true. Running your business will not be easy and you would be required to be dedicated to your work. Do not get hopeless if you do not get the expected results. The dates 2nd, 3rd, 11th, 12th, 20th, and 21st of December seems to be a bit unfavourable for you. You should be cautious and careful on the previously stated dates to safeguard yourself against the odds. Your mind would be in a muddle and you would not be able to make the right decision. Also, be careful while being on road during these days.
Finance
Monetary gains will fall in your lap during this month. The hard work that you do in order to gain financial stability will show positive results during the span of this month. You just have to be a persistent hard worker and should not hold back in giving your best. You should utilise this time to unleash your hidden potential and bring out the best in you. You should not miss the opportunities that you get during this month as your luck will be supportive and there will be more chances of getting success. You will gain if you carry out any business with your family or relatives. If you have been planning to invest your money in a property, you might do that during this month. You will have the support of your near and dear ones, which will help you in moving ahead. You are advised to maintain a cordial relationship with your colleagues, subordinates, and your seniors. This will be a milestone for you in the process of achieving your goals. Do not let failure break you and learn from your mistakes.
Health
You should be cautious while being on the road as there are chances of physical injury if you do not take the necessary precautions. Avoid driving rashly and keep your speed in check. Abide by the traffic rules and do not violate them. Eat healthy and hygienic food.
Love/Marriage/Personal Relations
There might be stressful situations related to your love life. Lovebirds might disagree with each other way too often, which will create a rift in their relationship. Avoid going on a trip with your love partner during this month as it would result in frequent clashes, which will further drift you apart. If you are in love with someone and are planning to propose them, you should drop the plan right away. It will be better for you to wait for some time and figure out if the feelings are mutual or one-sided. Only after that, you should proceed with your proposal, otherwise, there is a possibility that your proposal might get rejected. The natives who have tied the knot would have to face an erratic period in their married life. You might have a hard time in coping up with the behaviour of your partner. A gap of communication will lead to the germination of seeds of misunderstandings, which will disrupt your marital peace and harmony. Do not let them seep into your bond and weaken it. Try to break the communication barrier and try to sweep the differences under the carpet. Pondering over them again and again will lead to mental stress and anxiety, which will affect your health as well as your career. Therefore, you should try to find the crux of the matter and deal with the situations in your married life.
Family & Friends
It is predicted that a peaceful atmosphere will prevail at your home. You will live in harmony with the members of your family. You will not hold back in fulfilling your responsibilities towards your family members and will earn respect for the same. Your family will support you by all means and will be by your side, whenever you need. There might be the organisation of some event in your family, which will bring peace and prosperity to your home premises. You will have a warm and affectionate relationship with your parents and they will serve to be your guiding light to success. The health of your parents will be good and you will be glad to see them in good kilter. On the other hand, the health status of your children might deteriorate during the stretch of the month. As a consequence of this, they would not be able to perform well in their academics. You should take care of their health and counsel them from time to time. It will be your responsibility to inculcate values in them and make them realise the difference between good and bad.
Advice
Observing a fast on Monday and venerating Lord Shiva will turn out to be highly favourable for you. Donating white colored objects on Monday will add to the benefits.

» Cancer Compatibility
This is regarded as an excellent sign combination. They will have harmony in their relationship and will share the same wavel...
She will have an irresistible magnetism that will keep him hooked. He will communicate in charismatic way to keep her involve...
This is Dwi-dwadash position (2-12) which is not considered good in Vedic astrology. It also indicates the fundamental differ...
This is regarded as a good sign combination. They will have the same wave-length and will be at same emotional and intelligen...
This is not regarded as a good combination due to Dwi-dwadash (2-12) position. She will be assertive and dominating. He will ...
This makes a fabulous sign combination. They will share the same emotional plane and will understand each other's mood and fe...
They will be at the same intellectual and emotional plane. They will collaborate in the areas of art, fashion, music, films, ...
This combination indicates a fundamental incompatibility in their natures and thinking. There will be difference of opinion a...
There will be fundamental difference in thought process and nature. He would carve for freedom and independence. She will be ...
This is a good sign combination. They will respond well to each other and build long lasting relationship. She will be practi...
This is not regarded as a good sign combination. There will be basic differences in their ways of approaching life. The boy w...
Both the natives will be very emotional, due to which they will become irrational most of the times. Instead of trying to und...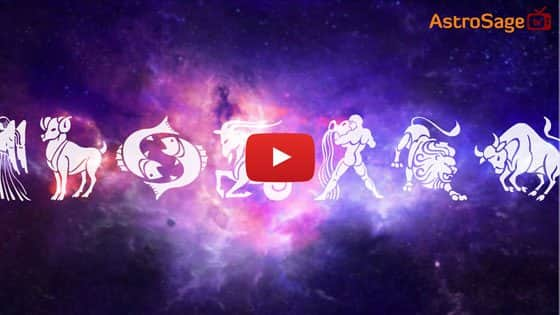 Buy Gemstones

Best quality gemstones with assurance of AstroSage.com
Buy Yantras

Take advantage of Yantra with assurance of AstroSage.com
Buy Feng Shui

Bring Good Luck to your Place with Feng Shui.from AstroSage.com
Buy Rudraksh
Best quality Rudraksh with assurance of AstroSage.com