Monthly Virgo Horoscope
December, 2022
General
The month of December is going to give mixed results to the natives of the Virgo zodiac sign. You will spend a lot of time with your friends and enjoy their company. You will feel so happy that you will not notice the passing of time and this will reduce your tension. But there may crop up some problems in other aspects of life. This month, your attention will remain focussed on your career and family. There can be an auspicious event in the family and this will lead to create a positive atmosphere around you. Now, let's know the section-wise detailed information about career, health, love & married life, family life, etc.

Career
The Virgo natives will have an average month with regard to their career. You will feel happy working with your colleagues due to the presence of Mercury, the ruling lord of the tenth house, in the third house with Venus and Sun and you will enjoy a positive atmosphere around you. You may also waste a lot of time on gossip and that may not be in your interest at your workplace and therefore, be careful. The movement of Mercury on December 3 followed by Venus on December 5 into the fourth house will impact your tenth house and as a result, your career and business will see new heights and you would work smilingly and your performance would improve. The movement of the Sun in the fourth house on December 16 will fully impact the tenth house and this will further strengthen your position at the workplace. You will be successful to silence your opponents by delivering your best at your workplace. The presence of Saturn, the lord of the sixth house, in the fifth house and the retrograde motion of Mars in the ninth house, is likely to bring changes at your workplace. Those in business will have a magnificent month. Jupiter in the seventh house in its own sign, will make mature decisions and you will take a decision with farsightedness and intelligence. As a result, you will introduce some new projects in your business and you will develop relations with high up people and earn huge profits. If you are in a partnership business, your partner will cooperate with you in the best possible manner and you will work towards the growth of your business. Your business will flourish and there is a possibility of long trips in respect of business work due to the aspect of Saturn staying in the fifth house on seventh house. Therefore, you should start working as per your plans and guidelines to make the maximum advantage of this month.
Finance
Focussing on financial angle, Ketu is located in the second house of your zodiac sign which is not much favourable from the monetary point of view and your exorbitant expenses will not allow you to save money. The presence of Rahu in the eighth house is responsible for your unnecessary expenses and therefore, you should be a bit careful and manage your expenses in a planned way so that you may face financial challenges well in time. However, the best thing is that the aspect of Saturn, sitting in the fifth house, will be on the eleventh house. As a result, there will be a regular flow of money and you will not have to wait for anything. Your no work will be struck for the sake of money and you can earn a lot by investing in stock market due to the presence of Rahu in the eighth house and make your financial position strong. However, you should observe the mood of the market and invest prudently to maximise profits.
Health
Healthwise, Mercury, the ruling lord of the first house, will be positioned in third house with Venus and Sun and the aspect of Mars will be on it. Due to this, there will be ups and downs with regards to health. You can also face skin problems. Saturn, the ruling lord of the sixth house, will reside in the fifth house of its own zodiac sign and the eighth house is occupied by Rahu and therefore, you should be a bit careful. The presence of Rahu and Ketu in the eighth house will make you suffer from stale and spicy food. It can also be said that you may face food poisoning. Half cooked food can also cause problems. Avoid eating stale food and have simple food that is easily digested. Also, be cautious while driving and don't drive any other person's vehicle, otherwise, there can be an accident. After the transit of Mercury in the fourth house, if you remain cautious about your health, you will be healthy.
Love/Marriage/Personal Relations
Having a vision of your love life, the month will have a special significance. You will realise the depth of your love life due to the presence of Saturn staying in the fifth house of your zodiac sign. You will find a place in someone's heart whom you love the most and your relationship will sustain and there will be positive signs of trust and understanding between the two. Contrary to this, if your love is just show business, this period is going to be very taxing and you may have to struggle a lot and you will only succeed if you are true to your love, otherwise, your relationship may crumble down. So, be careful at every step and spend a good time with your friends and you can make your love life blissful with their help. You will try to appease your beloved in one way or the other and your friends will be helpful in this respect. Bachelors have chances of marriage. If we talk of married people, Jupiter sitting in the seventh house of your zodiac sign will take due care of your married life and both you and your spouse will stand up to the family responsibilities and this will add to the respect for your spouse. You will see that their behaviour is good towards your family member which will make you happy and bring all the family members together. Your relationship will also strengthen. Any good news can be expected from your children and they may have to go on a long trip, which will make you a bit serious. Due to the presence of Sun in the fourth house, there is a possibility that your spouse may achieve great success at work.
Family & Friends
Let's now talk about the family life of those bearing the Virgo zodiac sign. While talking, you can use words with double meaning due to the presence of Ketu in the second house of your zodiac sign or you will talk about certain things that others may not be able to interpret easily and there may be misunderstandings in the mind of others. So, you must be careful while talking. Also, behave in such a manner as people on the other side may understand you rightly and there will remain a positive atmosphere in the family. You may use harsh words due to the aspect of Saturn on the second house which may spoil the atmosphere in the family and, therefore, use sophisticated language. Jupiter, the ruling lord of your fourth house, will reside in your seventh house. As a result, the atmosphere in the family will be positive and auspicious occasions can be held. In addition to this, the arrival of guests may also bring joy to your face. There can be some conflicts among family members. However, situations will normalise with the entrance of Venus and Mercury in the fourth house, and the family atmosphere will be full of happiness. You will also focus on household chores and bear expenses. Due to the entrance of the Sun in the fourth house, you may come under the influence of ego and you may consider yourself superior to all and this can be a cause of pain. So, stay away from controversies as much as possible and cooperate with each member.
Advice
Light a lamp/Diya filled with mustard oil under the Peepal tree on Saturday evening.
Donate blood on Tuesday or red lentils.
Present green bangles to your sister on Wednesday.
Worship Shri Hari Vishnu and recite Vishnu Sahasranama Stotra.

These are generalized predictions based on your moon sign. For more personalized predictions, connect live with an Astrologer on call or chat!

» Virgo Compatibility
They are different, like day and night, and are therefore rarely found as a pair. Virgo zodiac sign natives love the routine...
This is the reason for their striking resemblance. They share the same beliefs, values, and life principles. These two signs...
These signs represent the polar opposites of the elements — air and earth. They have contrasting temperaments, personalities...
They are considered to be compatible elements. The first sign denotes the elements of water, while the second denotes the ea...
Additionally, they are elements that are diametrically opposed — fire and earth, respectively. Leo is ruled by the Sun, whic...
Two Virgos exemplify the core of the "me and my reflection" relationship. Mercury is the God of commerce and communication i...
Virgo is the Zodiac's "I serve" sign, and is careful, systematic, and fussbudget. Libra is the Zodiac's "I relate" sign; it ...
Here, one must envision a relationship that is constantly experiencing ups and downs. As such, the couples create personalit...
But both Virgo and Sagittarius have the potential to grow if you play to your strengths. Earth signs that are grounded desir...
The earth element is shared by both Virgo and Capricorn. This suggests that there is an intuitive relationship between the s...
The first is firmly planted on its feet, aiming for permanence and solidity. Virgo is a logical thinker who calculates each ...
Astrologers use the phrase "all or nothing" to describe the type of relationship they have. They are dissimilar in practical...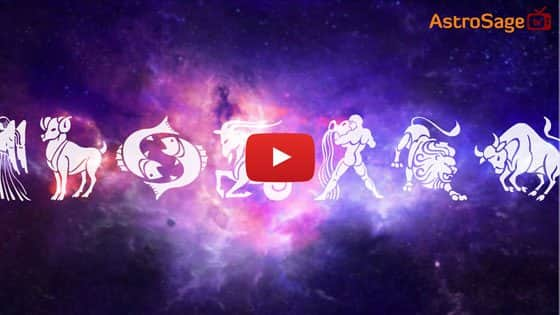 Buy Gemstones


Best quality gemstones with assurance of AstroSage.com
Buy Yantras


Take advantage of Yantra with assurance of AstroSage.com
Buy Feng Shui


Bring Good Luck to your Place with Feng Shui.from AstroSage.com
Buy Rudraksh

Best quality Rudraksh with assurance of AstroSage.com