Monthly Aquarius Horoscope
December, 2022
General
December will be a favourable month for the Aquarius natives. You will need to take care of your health as the month can be challenging. But your willpower will be strong, and your courage and valour will increase, which will take you forward on many fronts in life. You will also be able to achieve success in important tasks on time by staying in good condition.
Read the horoscope in detail to know what the month of December has in store for you in terms of family life, career, health, love and married life, etc.

Career
The month will be favourable from a career's perspective. Due to the presence of the Sun, Mercury, and Venus in the tenth house, and Mars' aspect on it, you will earn a good reputation in the workplace, and your work will increase. You might be assigned new tasks that you will be eager to complete timely, and you will be dedicated to it. This will improve your position in the workplace and give you a chance to showcase your skills. Mercury will enter your eleventh house on the 3r and Venus on the 5th, and the Sun and Mars will have a great influence on the tenth house. During this time, there are chances of promotion in the job. The position of the people working in the government sector will strengthen, and they will be loyal towards their job. This will give them fruitful results in the future.
The businessmen of this sign should carefully move ahead. Mars, present in the fourth house in a retrograde state, is aspecting the seventh house, which will lead to ups and downs in the business. Avoid taking big decisions, and if you are assigned an important task, finish it at a slower pace to save yourself from the influence of retrograde Mars and achieve business success. If you work under your partner's name or run a business in a partnership with them, you can get tremendous success this month and bag a great order which will lead to business growth.

Finance
From finance's view, the first week of the month will be weak and challenging for the Aquarius natives. You will spend money throughout the month. However, your income will grow after Mercury and Venus enter the eleventh house. With this, despite expenses, your income will gradually increase, and you will feel relieved. When the Sun too will enter the eleventh house on the 16th, you will see a sudden improvement in your financial condition, which will make you financially strong. Due to Mars' aspect on the eleventh house, you might attain wealth from property. If you want to rent any of your properties, you will benefit from it during this time. Besides this, if you want to earn money by selling any property, doing it at this time will make you financially strong. Employed natives might get promoted, which will increase their pay scale and help them in improving their financial status. Due to the influence of the Sun, government sector yogas are being formed.

Health
The month can be weak for the Aquarius natives from a health's perspective. The ruling lord of your sign, Saturn, will be present in the twelfth house, which indicates sleep-related problems, watery eyes, pain in the heels, and some injury or sprain so, you should be careful and take care of your health. With the Sun entering the eleventh house, health will start to improve, and you will gradually get rid of old problems. With Rahu's presence in the third house, you will start exercising regularly and feel good, and this will improve your health. You are advised to perform yoga, exercise, and mediation daily. It will make your body fit and reduce physical problems. There will be some mental stress which you can prevent through meditation.

Love/Marriage/Personal Relations
The month will be favourable for love relationships. Due to the presence of Mercury in the eleventh house on the 3rd and its full seventh aspect on the fifth house, things will escalate in love-related matters. You will vividly express your love to your partner without any hesitation, and this will bring you closer and strengthen your relationship. After that, Venus will enter the eleventh house on the 5th and aspect the fifth house, which will add a pinch of romance to your love life. You might go somewhere with your beloved, like a movie or on a trip, which will enhance your love and understanding towards each other. With Sun entering the third house on 16th December, some problems may arise. But this will be a time to test your relationship, and you can also propose marriage to your beloved. The single natives will get a chance to be with someone during this time.
Some problems may arise in the life of the married natives as Mars will have a full aspect on the seventh house, and Saturn is present in the twelfth house. Conflicts may arise, which will disrupt the peace of the house. You are advised to be careful to maintain a peaceful environment at home. There could be problems due to the lack of intimate relationships. You should listen to your life partner too, and both should try to work on your married life, or the problems will increase. In the second half of the month, you might get monetary benefits because of your life partner. It will fulfil your wish, and your relationship will blossom again.

Family & Friends
The Jupiter present in its own sign in the second house will keep harmony in the family life, and there will be an increase in wealth in your house. The atmosphere of the house will be happy and peaceful, and there will be auspicious coincidences of marriage or childbirth in the house. The arrival of a special person in the family will increase the hustle and bustle of the house, and some cultural and religious programs might be organized. Many guests invited to the house will increase the enthusiasm of the family members. Due to the full aspect of Saturn on your second house, your family might perform donations or charity work for which your family will be praised in society. The presence of Mars in the fourth house will negatively affect your mother's health. Besides this, the influence of the Sun, Mercury, and Venus on the tenth house, will affect the family life. But with the departure of Mercury and Venus in the eleventh house, the situation will improve. In the latter half of the month, the Sun will also move into the eleventh house on the 16th, and your other's health will improve significantly. Rahu will be present in the third house so, you will be benefited from siblings. However, your sibling might have to face challenges on their level.
Advice
On Saturday, feed the physically challenged people and feed flour to the ants.
Recite Hanuman Chalisa on Tuesday and Saturday.
Offer water to the Sun daily for the betterment of health.
Wearing Opal gemstones of good quality will bring financial benefits.
These are generalized predictions based on your moon sign. For more personalized predictions, connect live with an Astrologer on call or chat!

» Aquarius Compatibility
Aquarius natives are sharp, determined, and focused. Represented by the Water Bearer, this sign craves poignant discussions ...
They can adapt to new situations as they are flexible by nature. They are free-spirited and can easily get bored of routine....
Aquarius is symbolised by a Water Bearer and in the science of zodiac signs, water represents knowledge. As such, Aquarius n...
Aquarius natives are represented by the symbol of a water bearer and are free-spirited beings who love their freedom. They c...
These beings are good at communicating and love to have intellectual conversations with like-minded people. They get bored o...
Aquarius, the Water Bearer, is a sign that can strike a conversation with anyone and anywhere. They are friendly, welcoming ...
Therefore, they take their time in getting to know someone before becoming close to them. They prefer emotional connect over...
They are friendly by nature and become the life of any party instantly. They are great conversationalists and keep people ar...
They are independent beings, yet hate being alone for a long time. They are progressive, original, and follow a modern appro...
It is symbolised by a Water Bearer. Aquarius natives can adapt to any environment easily and they don't face problems in mak...
It is among the few signs that go well with their own signs. Aquarius natives do not care about fitting in as they know that...
Seeking validation is not on their list, and they don't believe in faking their personality just to be liked by others. Howe...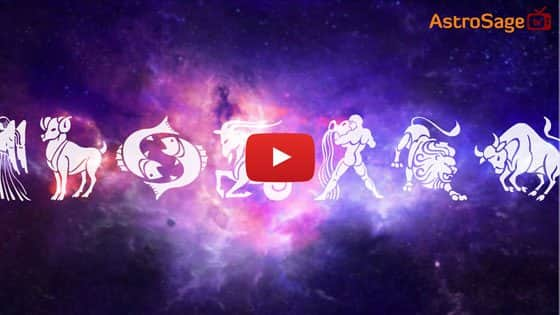 Buy Gemstones


Best quality gemstones with assurance of AstroSage.com
Buy Yantras


Take advantage of Yantra with assurance of AstroSage.com
Buy Feng Shui


Bring Good Luck to your Place with Feng Shui.from AstroSage.com
Buy Rudraksh

Best quality Rudraksh with assurance of AstroSage.com