Libra-Capricorn Compatibility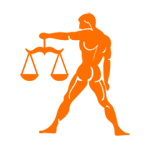 Libra and Capricorn compatibility can be dicey as these two zodiac signs are diametrically opposed in numerous ways. The first is associated with the air element and consists of light, emotional, and dreamy individuals who are often superficial yet good-natured. The second is a member of the earth's kingdom and inherits all of its characteristics: firmness, devotion, and rigour. Both spouses are intelligent, but their intelligence emerges differently: Libra in life arouses curiosity and a yearning for the novel and unique. As a result, it is diverse: it possesses a high intellect and a fertile imagination, which enable it to intuitively comprehend the complicated aspects of our complex environment. Capricorn possesses developed mental abilities as well, although they are more logical and rational in nature.
Wish to know about your compatibility with Libra? Talk to the experts on call right now for free.
Libra and Capricorn compatibility also includes the fact that they share the most fundamental values: the value of time and accountability. This can assist them in overcoming any disagreements and conflicting attitudes, views, or convictions, as each of these partners will be prepared to recognise the set of duties they share with the other. Libra and Capricorn, being Air and Earth signs who are both quite fixed in their ways, will place a high premium on words and acts. Libra will communicate and believe that their mind is their most valuable possession, but Capricorn will be unconcerned if results are not manifested materially. While this is an excellent way for a Libra partner to gain grounding, it is rarely enjoyable for either of them in a romantic partnership.
In this segment on Libra and Capricorn compatibility, we would also like the readers to know that they share divergent perspectives on life and are also influenced by the planets that lead them. Saturn rules the earth sign: this planet endows Capricorn with rigour, a strong determination, and the capacity to overcome obstacles. These characteristics are developed as a result of the frequent encounters met on the complicated life path that draws the planet-patron. Thus, the essence of the land's sign is tempered from infancy, developing strength and stability by its own labour. Libra is unique in that they are favoured by Venus, the goddess of love, fertility, and creativity. They possess a gentle, feminine spirit, and the air sign accomplishes its objectives by its charm and eloquence. Astrologers regard this sign as particularly fortunate: fortune rarely eludes it, and hence they obtain everything relatively easy in life.
Libra and Capricorn Zodiac Compatibility
When it comes to the compatibility between Libra and Capricorn, Libra is ruled by Venus (Love), while Capricorn is ruled by Saturn (Cold, Hard, and Masculine).
Due to the fact that these Planets have nothing in common, it is critical for Libra and Capricorn to resolve their disputes. Venus encourages Libra to slow down and enjoy the beauty and romance that life has to offer; this might come off as laziness to Capricorn, whose Saturn influence gives them the dogged resolve to press forward against all odds and achieve their goals. Unless Libra and Capricorn make a concentrated effort to understand and embrace one another's life goals, these two Planets might function in opposition to one another, resulting in animosity, friction, and suppressed emotions. Capricorn must take care not to dampen Libra's innate zeal and optimism, while Libra must use their inherent diplomacy to maintain harmony with Capricorn.
Capricorn is an Earth Sign, while Libra is an Air Sign.
Libra lives by their intellect; their sensibilities are sensitive to aesthetics, a subject on which a true Libra always has a lot to say. Capricorns, too, rely on mental power, but in a different way; they seek pragmatic technique in whatever they do and may lack the leisure to indulge in aesthetics. If these two can learn to operate together, they may be able to make, in a sense, two halves of a coin.
It would appear that there is a connection between a light, open air element and a stubborn, stable earth sign. Thus, the compatibility between Libra and Capricorn is paradoxical in that, despite their differences, representatives of these signs are frequently attracted to one another like different poles of a magnet. Thus, Libra and Capricorn compatibility can be fairly good if they can enjoy one another and are equal. Their love horoscope will be determined by each partner's natal chart and the mood of the stars at the moment of the sign alignment.
When the skies are clear and the Libra-Capricorn compatibility horoscope is favourable, the signs can form a strong friendship or business relationship, as well as a long, solid marriage. They will successfully complement one another in this instance. Because the earth element is chilly and restricted, it will aid in balancing the ever-swaying Libra. The latter, in turn, assists the partner in not becoming immobile, teaching him to gaze not only straight ahead, but also to the sides, so generating fresh ideas and earning significant experience. In this duo, a stricter Capricorn serves as a patron, and his companion is an astute adviser. Libra gains confidence and equilibrium as a result of this interaction, which is so eager. And their partner's perspectives broaden and he becomes less conservative. As a result, both expose new perspectives, allowing everyone to view life differently.
Libra and Capricorn Love Compatibility
The most difficult aspect of the compatibility between Libra and Capricorn to reconcile is their approaches to their emotions. Libra is a Venus-ruled sign, and their emotions are natural, but are frequently restrained and held back due to the seriousness of their temperament and their dread of the judgement of others. Capricorn's job in life is to embrace every emotion, and unless educated, they will typically be the judging force that holds Libra behind. As if this weren't enough, the entire event will fuel Capricorn's ego and convince them that their approach is correct, thus diverting them from their target point.
This is a pair that will have to work hard to develop a shared vocabulary through which they can express their emotions while still respecting one another. Capricorn's emotional nature makes them aloof to many, but utterly untouchable to Libra once they begin to deny their feelings. The only thing that can be done in this situation is to establish an unconditional regard for and acceptance of all emotions and their manifestations. Allowing each other to smash things, become furious, cry, make public spectacles, or succumb to hysteria may help them find a method to communicate their love in a way that is properly understood.
Capricorn and Libra are both Cardinal Signs.
Both Signs are initiators, but their work ethics are so disparate that they function best when each has a distinct, well-defined duty. When a dispute arises, Libra will be the first to back down, appeasing Capricorn (who enjoys being right!). It is critical for both partners to recognise that compromise is necessary for success.
If we were to choose the finest term to characterise the compatibility between Libra and Capricorn, we would say - difficult. This is not to say they will not appreciate the difficulties of being together or remain in a relationship for an extended period of time, but this is most certainly not a link shared by many other signs. Their greatest obstacle is a lack of regard for emotional worth, which is typically initiated by Capricorn but readily perpetuated by Libra. If they can learn to communicate, express, and comprehend one another's feelings, everything else will seem effortless.
Libra and Capricorn Sexual Compatibility
When we discuss the Libra and Capricorn compatibility in sexual terms, the word "waiting" immediately comes to mind. They are ruled by Venus and Saturn and depict the storey of a soldier who was forced to leave his wife and returned years later. When it comes to sex, this is a combination that could indicate a lack of sexual activity, despite the fact that both of these indications place a high premium on sexual engagement. To begin, they may experience no attraction at all and may even initiate a relationship on the premise of friendship, only to discover that they lack chemistry.
If a lack of appeal does not deter them, something else usually does. It is a combo that succumbs to external conditions and events beyond its control. Both of them may feel under duress, and their self-esteem may suffer significantly. Nonetheless, an understanding exists between them as a result of Saturn's exaltation in Libra. This teaches them both about proper timing and usually prevents them from expecting something that is not intended. If they overcome all difficulties and develop a deep link through their personal natal positions, Libra and Capricorn can have sexual interactions that are rather conservative, habitually approached, and satisfying only if both parties abandon their rigid premises and requirements.
Check Your Love Match Compatibility Now
Libra and Capricorn Compatibility: In terms of Family
While compatibility between Libra and Capricorn can be effective in marriage, such relationships are frequently headed to failure. They will be able to coexist if they can establish family norms that both of them must adhere to wholeheartedly. As a result, they form a partnership that should benefit both parties. However, if one of them realises that these relationships are not beneficial to him, there will definitely be a break. If emotions vanish, none of them will tolerate the other in that state.
The couple views the money aspect of their lives differently. Capricorn is a strategist; he strives to acquire more money in order to live comfortably while also saving for a rainy day. This installs confidence and a sense of security in him. The partner is accustomed to living on a broad foot one day and spending the next, which enrages the second half greatly. Rest is also conceptually distinct: the air element cannot exist without social gatherings and camaraderie, whereas the land sign is an inveterate homebody. Libra and Capricorn compatibility in family life is based solely on agreement and mutual adherence to it. While emotions dissipate with time, life and the capacity to accept one another without embellishment endure.
Libra and Capricorn Business Compatibility
Libra and Capricorn compatibility is deemed good in the workplace due to their successful complementarity: everyone is strong in the area where a colleague is struggling. The first sign adds harmony and balance to their partnership, stimulates creativity, and calms an easily irritated partner. The second member of their partnership, wiser and more circumspect, safeguards both from potential errors. Both can get stubborn at times, which slows their work. As a result, it is recommended that they always recall why they are travelling.
However, Libra's compatibility with Capricorn in friendship is not to be envied. The Earth element takes life far too seriously. And his spouse, on the other hand, is too superficial, oblivious to the problem's issues, which require immediate resolution. Additionally, the air sign's ambiguity, its fluctuating thoughts and deeds, will irritate the steadfast Capricorn, who is accustomed to acting directly and decisively. They would profit from mutual benefit, but it would then cease to be a friendship and become a business relationship.
FAQs
1. Who are Libras most comfortable with?
Libra signs are compatible mostly with fellow air signs such as Gemini and Aquarius. Something Leo also settles well with Libra.
2. What are the traits of Libra people?
Libra people are just, moody, conflict resolving and merry makers.
3. How to make a Libra happy?
When a Libra expresses admiration for balancing the situation around.
4. Which element does the Libra sign belong to?
Libra is a zodiac of air elements.
» Libra Compatibility
This can contribute to a wide variety of polarizing behaviors. The polarity of Libra-Aries is about integrating 'Me and We'....
Despite this, such a combination of indicators cannot be described as successful: according to them, one step from love to h...
Their interaction is akin to creative chaos, which both enjoy. Both signs are associated with the element of air, and thus s...
Their elements — water and air, respectively, enter into a contradictory relationship. Cancer is protected by the moon: it g...
They are elements that interact harmoniously in nature — air and fire. The flame warms the air masses, and oxygen contribute...
Venus, the planet of love and beauty, rules Libra. Libras appreciate the finer things in life and place a premium on appeara...
Libra is the Zodiac's "I serve" sign, and is meticulous, methodical, and perfectionist. Libra is the Zodiac's "I relate" sig...
They are insatiably curious and incapable of living a dull or monotonous existence. They take pleasure in travelling to exot...
The first is associated with the air element and consists of light, emotional, and dreamy individuals who are often superfic...
With Libra's need for balance and people-pleasing attitude and Aquarius' free spirit but adaptable nature, these two zodiac ...
Pisces, ruled by Jupiter and Neptune, is extremely introspective, philosophical, and inward. Libra is in love with love unde...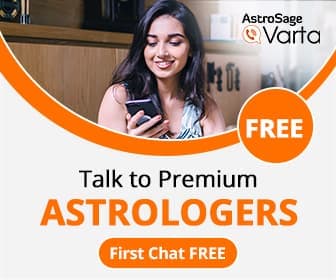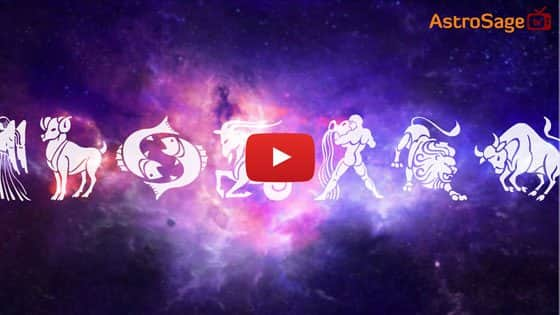 Buy Gemstones


Best quality gemstones with assurance of AstroSage.com
Buy Yantras


Take advantage of Yantra with assurance of AstroSage.com
Buy Feng Shui


Bring Good Luck to your Place with Feng Shui.from AstroSage.com
Buy Rudraksh

Best quality Rudraksh with assurance of AstroSage.com