Libra-Taurus Compatibility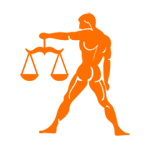 Libra and Taurus compatibility can be dicey, endowing them with heightened sensitivity. Despite this, such a combination of indicators cannot be described as successful: according to them, one step from love to hatred is all it takes. Frequently, they meet, fall in love immediately, and then part, coolly murmuring to each other. Nonetheless, they share a number of characteristics, which are present in both to varying degrees. This can be a great basis for Libra and Taurus to establish a fulfilling relationship on.
Both signs are well-balanced and strive for beauty and harmony in all aspects of their lives. Libra and Taurus are both dedicated partners and friends who value others' commitment and concern for their loved ones. Their temperaments, however, are diametrically opposed. Taurus is a kind and placid sign who prefers a steady way of life. Despite their considerable sensitivity, they display little emotion for the sake of appearances. Libra, on the other hand, is an easy climber who enjoys travel and extreme forms of enjoyment. They are drawn to adventure and cordial conversation.
Wish to know about your compatibility with Libra? Talk to the experts on call right now for free.
Libra and Taurus Zodiac Compatibility
Libra and Taurus compatibility is insecure, making it difficult to predict with certainty. Everything will be determined by the personalities of unique individuals. Taurus is a fixed sign that represents the terrestrial elements and finds it difficult to shift and adapt to others' demands. This is aided by his unyielding determination. The Libra, on the other hand, is adaptable and can change depending on the situation. Their native element is air, which explains their whimsy and erratic behaviour. In this aspect, Libra's behaviour will have a greater impact on the success of this couple's relationship. They will do everything they can to strengthen their union if they see a defender and patron in the sign of fire.
Libra and Taurus compatibility horoscope does not promise them a heavenly relationship because Taurus are realists from head to toe, preferring to live in reality and trusting only their eyes and ears. Libra, on the other hand, prioritises spiritual growth and can get caught up in their own dreams and illusions. The sky will never contact the earth, and creating Venus' wards is incredibly tough. They may enjoy each other a lot at first, but the closer they get to know each other, the further apart they become. However, there are always exceptions: partners who exhibit a mutual desire to learn more about each other and share common interests will be able to get along.
Libra and Taurus Love Compatibility
The signs contain one patronising planet for every two elements, but the elements aren't the same. As a result of the existing cardinal discrepancies, Libra and Taurus love compatibility is below average. They will require a lot of time and work to learn to tolerate one other's flaws in order to form a strong couple. Libra, for example, enjoys connecting with others, always aspires to be where life is at its most exciting, and has a large number of friends and fans. Taurus is a rule-follower by nature, with a proclivity for excessive jealousy: the air sign's free-spirited behaviour will anger Taurus and lead to confrontation. In this situation, either the land sign or the partner must accept the partner's sociability, which is doubtful due to his obstinacy. Alternatively, Libra could act more humbly, concealing its true nature, which is also implausible because free air cannot be maintained.
Libra is typically the initiator of the start of relations in their couple, as they are more gregarious and drawn to people. Taurus is a closed sign that is benevolent but wary of making contact. Libra and Taurus compatibility in a relationship might be good if they focus on their shared interests: both have a strong desire for all things aesthetic, cultural, and lovely. In courtships, signs like romance and place it at the centre of their relationship. Libra is prone to being indecisive, which might anger a spouse. Taurus, on the other hand, is a sign of negative emotions due to its tenacity. Something can happen between them if each of them considers the characteristics of the other and attempts to accept them.
Libra and Taurus Sexual Compatibility
Despite their major contrasts, Libra and Taurus compatibility in bed is good: they have almost no sexual issues. Libra brings freshness, compassion, affection, and care to intimate connections. These attributes are extremely significant to Taurus in a mate, and as a result, he is completely content in bed. Taurus enjoys physical contact and gratefully acknowledges Libra's hard work. Both have a high level of sensuality, are skilled lovers, and so know how to make each other happy.
Taurus in bed with Libra frequently takes up a leadership role, if not a very active one. This is also related to his proclivity for jealousy: having a partner during sex removes some of the tension that comes with this sensation. Libras are adaptable and willing to participate in any experiment.
Check Your Love Match Compatibility Now
Libra and Taurus Family Compatibility
Both signals favour starting a family and having children. Libra and Taurus may be compatible in marriage since they have opposing perspectives on what an united existence should be like. Taurus prefers to spend their vacations in the midst of nature or at home with their family. Where there is an exchange of energy, which is only possible in engaging with people and gaining new feelings and impressions, Libra rest and recharge their vitality. Financial issues can also be a source of contention. Libras are more interested in the spiritual side of life and enjoy spending money on movies, concerts, and exhibitions. Taurus, as a materialist, invests money on his comfort and convenience, such as the purchase of everyday things or their maintenance.
When a grounded Taurus and a lofty Libra marry, they can bring a lot of fresh and exciting things into each other's lives. A realistic Taurus can teach Libra a lot, and they will gain a lot of beneficial experience if they are serious and listen. Taurus will learn to relax and take his hand off the control button at least once a day, thanks to the air sign. Libra and Taurus compatibility in family life can thus be quite successful, given that the partners have shared strong affections and a mutual desire to strike a solution.
Libra and Taurus Business Compatibility
Because industriousness is a crucial word in their business partnership, Libra and Taurus compatibility at work is quite high. The earth sign will ponder any given work for a long time. He will sort out all of the specifics, account for any project hazards, and create a competent action plan. Because the Libra can quickly adjust to any job or situation, they are thought to be tenacious and long-lasting. Their collaboration will yield positive results that will benefit both of them. Taurus also provides encouragement to Libra when they are losing their confidence and determination. Their relationship has the potential to last a long time.
Libra and Taurus friendship compatibility is very advantageous. They are not bored together since they share similar characteristics, which allows them to have common aims and interests. And despite their differences, they work well together. Taurus is an air sign that teaches practicality, inspires confidence, and frequently lowers people from heaven to earth. On the other hand, Libra, with its restlessness and curiosity, ushers in the Taurus variety of life.
FAQs
1. Who are Librans most comfortable with?
Libra signs are compatible mostly with fellow air signs such as Gemini and Aquarius. Something Leo also settles well with Libra.
2. What are the traits of Libra people?
Libra people are just, moody, conflict resolving and merry makers.
3. How to make a Libran happy?
When a Libra expresses admiration for balancing the situation around.
4. Which element does the Libra sign belong to?
Libra is a zodiac of air element.
» Libra Compatibility
This can contribute to a wide variety of polarizing behaviors. The polarity of Libra-Aries is about integrating 'Me and We'....
Despite this, such a combination of indicators cannot be described as successful: according to them, one step from love to h...
Their interaction is akin to creative chaos, which both enjoy. Both signs are associated with the element of air, and thus s...
Their elements — water and air, respectively, enter into a contradictory relationship. Cancer is protected by the moon: it g...
They are elements that interact harmoniously in nature — air and fire. The flame warms the air masses, and oxygen contribute...
Venus, the planet of love and beauty, rules Libra. Libras appreciate the finer things in life and place a premium on appeara...
Libra is the Zodiac's "I serve" sign, and is meticulous, methodical, and perfectionist. Libra is the Zodiac's "I relate" sig...
They are insatiably curious and incapable of living a dull or monotonous existence. They take pleasure in travelling to exot...
The first is associated with the air element and consists of light, emotional, and dreamy individuals who are often superfic...
With Libra's need for balance and people-pleasing attitude and Aquarius' free spirit but adaptable nature, these two zodiac ...
Pisces, ruled by Jupiter and Neptune, is extremely introspective, philosophical, and inward. Libra is in love with love unde...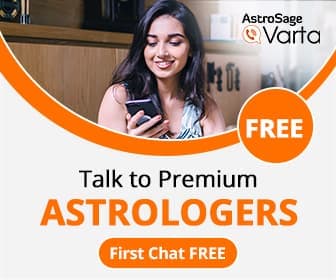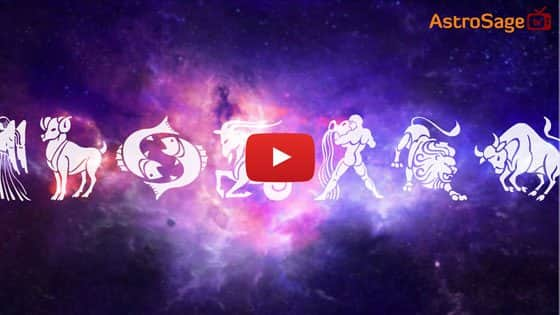 Buy Gemstones


Best quality gemstones with assurance of AstroSage.com
Buy Yantras


Take advantage of Yantra with assurance of AstroSage.com
Buy Feng Shui


Bring Good Luck to your Place with Feng Shui.from AstroSage.com
Buy Rudraksh

Best quality Rudraksh with assurance of AstroSage.com