Tarot Horoscope 2016
Tarot, the science of playing cards, stores secrets of our life. Tarot reading for 2016 will help you discover how much spectacular or disconcerting or average this year is going to be for you. Get a glimpse of your future here…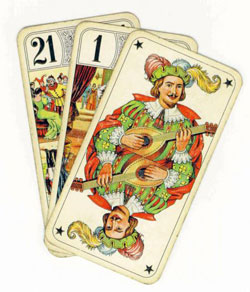 Aries
Luck will favor Arians throughout 2016. Opportunities will take you closer to your goals and ideals. However, familial life and personal life might go out of order for quite sometime. Let things settle on their own and don't allow your impulsive attitude disturb the situations. Analyze things closely and figure out what's going in your present life and what exactly are your needs. In order to move ahead in life, taking risks at professional grounds might become a need. The decision will depend totally on you. Whatever you do, keep in mind that it will directly influence your finances. Using the combination of your manipulative and diplomatic nature, you will excel in areas which are your forte. Try being more social by connecting with as many people as you can. Make sure these contacts are useful and not that useless crowd.
Taurus
2016 is meant for get-togethers, parties, vacations and socializing as much as you can. Good times with loved ones would be spent throughout the year. Mental peace and harmony of life which were missing for quite sometime, will come back now. Wind will flow in your direction, as a result of which things will end up in your favor. Though 2016 showcases outings and similar stuff, it would be good to complete important assignments and projects in the given time schedule. This year is going to keep you really busy. Taureans, you might take major decisions in the mid of the year. Be careful with your actions, as they will directly affect your future. As soon as you will end one task, you will pick up another thing as your goal. Distance yourself from illegal things in every aspect of life. It would be appreciated if you break the hard exterior build around yourself and be more soft & emotional.
Gemini
It's time to give life to the plans, ambitions and dreams that you have structured since long. You will get sufficient time and creative ideas to give wings to your goals. However, for better results and assured success, try to take the advice and suggestions of your elders. Over-confidence sometimes brings disappointments. Geminis, try to see life from a new perspectives. Taking minor risks is a boon sometimes, why not think in this direction? Pause your expenses for a while and analyze where your money is being spent. Love life needs to be tackled calmly. Avoid being stubborn and argumentative. Rather than complicating things, it would be good to be straightforward while expressing yourself to anyone. Take challenges, accept the reality and battle every highs & lows of life like a true warrior. Victory is definite for you.
Cancer
It's time to manage your life Crabs, it's high time to prioritize things and people. Constant mood swings and careless behavior will not help you in long run. You are capable of winning over everyone with your jolly nature, why not use this charm then? Life is busy, you never know what tomorrow has for you, why not bring your routine in order? Get closer toward your goals; grab the first move and connect with those who you know are worth your time & attention. Past memories might pull you back during the mid of the year; however, going back is something you should avoid. Rewarding opportunities are awaiting with potency to take your life toward prosperity. Stop daydreaming and get set go toward your aim, keeping aside your intense social life.
Leo
Lions will opt for a simple life in 2016. Bidding farewell to show offs and luxurious lifestyle, you will prefer 'simple living high thinking'. It would be good to stand for the right thing and let your voice reach the right place. 2016 is the year to ward off your weak points and polish your skills. Ups & downs will come and go, don't let them disturb your future. Piece of advice for you is, avoid trusting people, no matter how close they are to your heart. It would be good to pick things, ideas and everything wisely rather than rushing into everything that comes your way. A balance has to be made between personal and professional sphere. Your intuitions will prove right most of the times during this year. Avoid being dominant on others. Respect everyone's views and try to be a bit coordinating.
Virgo
A positive life with goodness all around awaits you this year. Leaving behind your childish attitude, you will act mature and strong. Contacts will increase and you will socialize more than before. 2016 will make you spiritual besides making you responsible. Try to introspect like never before and cover up your flaws. Before accepting others suggestions, try to predict the after effects. Keep emotions in control and don't repeat mistakes of previous relationships. New opportunities will come your way, be smart enough to recognize and grab them. Try to focus more on professional front and bring out your creative mind. Amaze contenders and seniors with your talent and excellent management skills. Get ready to bathe in dignity and glory. What else to wish for?
Libra
The dull and boring ongoing life of yours will now take a turn, giving you opportunities to enjoy adventure. Major changes will come in your life and you will have the right stamina to stay strong and prepared in every situation. Harmony and bliss will fill your life with positivity. Try being more practical and plan your actions accordingly. A sigh of relief and relaxation is expected after the middle of this year. From this period till the end of this year, working in team will bring you rewards. One thing to keep in mind is taking work as per your capability. Don't say yes to everything and every responsibility, if you are not sure. Whether it's your personal life or professional life, stay away from making false commitments. Love life will rock throughout the year, get ready to dive into the sea of love & romance.
Scorpio
Scorpions, 2016 is the year to make new beginnings, promises and set new goals. Fighting off with tough situations and problematic issues, you will emerge as a winner. Personal and professional front will go through some major transformations. It would be good not to waste time in tasks which are not on the top of your priority list. Some problems are possible to block your way in the mid of 2016. Try turning things under control as quickly as you can. Jealousy and feelings of envy do no good to anyone, free these negative thoughts from your innerself. Be in touch with your loved ones, as they are the pillar of strength in tough times. Love will make its way in your life if you believe in loving without expecting anything in return. Wait for the right time, you will get everything you deserve.
Sagittarius
For Sagittarians, 2016 is the time to work on grooming themselves. Improving your overall personality will boost up your confidence to a great extent. Initial phase of this year will divert your focus on looking for ways to progress in life and keep useless stuff away from your surroundings. Making your future secure and successful will grab your attention. Whatever situation you come in, make sure to be very careful regarding your bondings and connections. While focusing too much on some people, you might ignore some really important people. With better understanding of life and its challenges, you will take major decisions during the last phase of this year. Let go of things which serve as obstacles in your growth. Don't fear about anything and be confident about what your heart says.
Capricorn
This year will push you closer toward your goals and ambitions. Every aspect of your life will witness positive changes. To pursue your dreams without falling down, try to bring mental peace and harmony for yourself. However, stay in your limits and don't do anything which stands a chance of going against you in near future. Getting under influence of others and acting as per their will is something you should avoid. Misunderstandings are possible with close friends or family members. Instead of depending on time to heal the differences, resolve things on your own. Give no attention to those who criticize you abilities and keep on giving your best with all you can. Vacation or holiday with loved ones will give you ample time to frame lifetime memories. Think about tying the knot with your sweetheart and begin the prosperous journey together this year.
Aquarius
Aquarians are expected to turn social animals this year. Well, this is going to be really great, as it will do wonders for your professional sphere. Besides this, you will do justice with your personal connections as well. Throughout this year, your diplomatic nature will help you play safe in every situation. Trusting people blindly and sharing important details about yourself needs to be avoided. However, maintain safe distance from arguments and tiffs. Neither interfere in others matters nor allow them to involve in your life. Cut off the relations which give you nothing more than stress and dilemmas. Mid of the year might provoke you to take some tough decisions; however, you will get to experience their good side in the coming life. Discard plans of useless trips, as they will result in wastage of time and money.
Pisces
Pisceans will see themselves getting freedom from restrictions and boundations that were holding them for long. As a result, you will get opportunities to do things you wanted from the beginning. Though your decisions might hurt others, but implementing them seems really important. Life is not easy, you can't please all and hence, it becomes necessary to turn a bit selfish at times. Legal issues might disturb you in the second half of this year. Stay alert from those who envy you, as they will try to harm you in the best possible way. Some friends might also ditch you, be careful who to get close to. Hard work will help you get the best from professional front. Gadgets and latest technology will attract you in 2016. Get ready to spend some high bucks to satisfy your hunger for the same.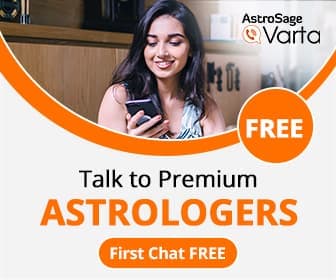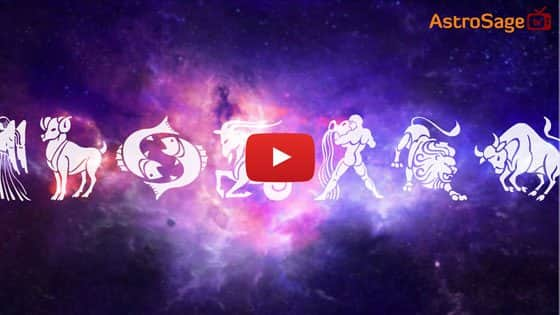 Buy Gemstones


Best quality gemstones with assurance of AstroSage.com
Buy Yantras


Take advantage of Yantra with assurance of AstroSage.com
Buy Feng Shui


Bring Good Luck to your Place with Feng Shui.from AstroSage.com
Buy Rudraksh

Best quality Rudraksh with assurance of AstroSage.com