Griha Pravesh Muhurat 2018
Read this article to know the auspicious muhurats for Griha Pravesh in 2018. Also find out relevant information about important date, time and day to enter your new or old home (Griha Pravesh) on this page.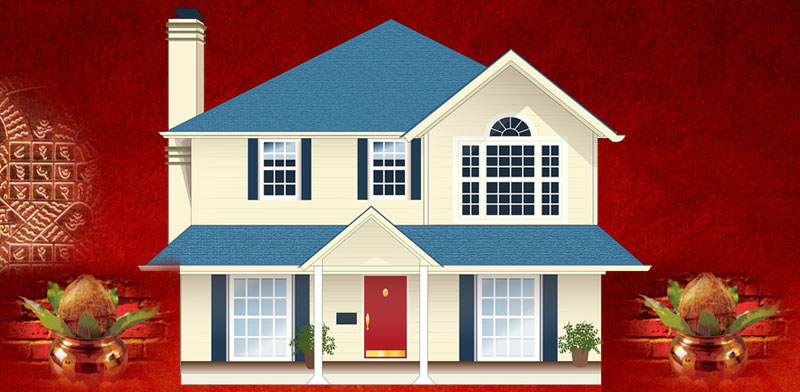 Griha Pravesh Muhurat 2018 (New Home)
Date
Tithi
Day
Comments
9 Feb
Navami
Friday
In Anuradha Nakshatra between 14:34 - 16:55
16 Feb
Prathama
Friday
In Dhanishtha / Shatabisha Nakshatra
17 Feb
Dvitiya
Saturday
In Shatabisha Nakshatra
3 Mar
Dvitiya
Saturday
In Uttara Phalguni Nakshatra
8 Mar
Saptami
Thursday
In Anuradha / Dhanishtha Nakshatra Between 14:48 - 17:20
12 Mar
Dashami
Monday
In Uttarashada Nakshatra After 11:14
27 Apr
Dwadashi
Friday
In Uttara Phalguni Nakshatra
11 May
Ekadashi
Friday
In Uttara Bhadrapada Nakshatra
12 May
Dwadashi
Saturday
In Uttara Bhadrapada Nakshatra
20 Jun
Ashtami
Wednesday
In Uttara Phalguni Nakshatra
22 Jun
Dashami
Friday
In Hastha Nakshatra
25 Jun
Trayodashi
Monday
In Anuradha Nakshatra
Griha Pravesh Muhurat 2018 (Old Home)
Date
Tithi
Day
Comments
9 Feb
Navami
Friday
In Anuradha Nakshatra
16 Feb
Prathama
Friday
In Dhanishtha / Shatabisha Nakshatra
17 Feb
Dvitiya
Saturday
In Shatabisha Nakshatra
3 Mar
Dvitiya
Saturday
In Uttara Phalguni Nakshatra
8 Mar
Saptami
Thursday
In Anuradha / Dhanishtha Nakshatra
12 Mar
Dashami
Monday
In Uttarashada Nakshatra
23 Apr
Ashtami
Monday
In Pushya Nakshatra
6 Aug
Navami
Monday
In Krittika Nakshatra
8 Aug
Dwadashi
Wednesday
In Mrigashira Nakshatra
15 Aug
Panchami
Wednesday
In Chitra Nakshatra
16 Aug
Shashti
Thursday
In Chitra Nakshatra
17 Aug
Saptami
Friday
In Swati Nakshatra
3 Nov
Ekadashi
Saturday
In Uttara Phalguni Nakshatra
12 Dec
Panchami
Wednesday
In Shravana Nakshatra
13 Dec
Shashti
Thursday
In Dhanishtha Nakshatra
14 Dec
Saptami
Friday
In Shatabisha Nakshatra
Karna means "ears" and Vedha means "to pierce", so Karnavedha is the piercing of ears. It is the 9th Sanskar among 16 Sanskar in Hinduism. It is performed successively after Naamkaran, Annaprashan and Mundan ceremony. Karnavedha or ear piercing of a child is performed to protect them from all physical ailments and to strengthen their listening and intellectual abilities. It is performed when a child is 3, 5 or 7 years old or according to one's family traditions. As per the customs practiced in Hindu religion, it is considered auspicious to pierce right ear of boys and left ear of girls first during Karnavedha Sanskar.
Importance of Karnavedha Sanskar and Its Benefits
As per religious beliefs, ear piercing or Karnavedha benefits a child physically and mentally. Hence, it is advised to be done before Vidyarambh Sanskar, so that, child's intellectual ability can develop and they can acquire good education.
It is believed that ear piercing enhances listening ability of a child and also boost intellect and creativity in them.
Wearing ear drops or earrings (Kundal) after Karnavedha ceremony, increases beauty and agility in children.
Karnavedha also prevents a child from diseases like Hernia and Paralysis. Other than these, it also prevents a male child from Hydrocele.
Shubh Muhurat for Karnavedha Sanskar
Auspicious Lagna, Tithi (date), month and Nakshatra are considered highly significant for a child's Karnavedha ceremony.
According to Dharma Sindhu, ear piercing of your child should be done either in tenth, twelfth or sixteenth day after their birth, or it should be performed in sixth, seventh, eighth, tenth or twelfth month. After that, this ceremony should be done in odd years like when your child is 1, 3 or 5 years old.
As per the customs followed in one's family, it is believed that Karnavedha Sanskar of a child should be performed in odd years after his/her birth.
Karnavedha ceremony of a girl child should be done in an odd year. There is also the tradition of nose piercing of a girl child that is performed during the rituals of Karnavedha.
As per Hindu Calendar, months of Kartik, Paush, Chaitra and Phalgun are considered auspicious for Karnavedha.
During Karnavedha Sanskar muhurat, if Jupiter is present in ascendant (Lagna) sign Taurus, Sagittarius, Libra and Pisces of your child, this muhurat is considered highly propitious.
Mrigashira, Rewati, Hasta, Chitra, Ashwini, Pushya, Abhijit, Anuradha, Shravana, Dhanishta and Punarvasu are considered auspicious Nakshatra for Karnavedha ceremony.
Monday, Wednesday, Thursday and Friday are also rewarding for ear piercing rituals.
Karnavedha of your child can be done in all Tithis (dates) except Chaturthi, Navami, Chaturdashi and Amavasya Tithi.
Note: Avoid performing Karnavedha ceremony during Kharmas month (time period when Sun is positioned in Sagittarius and Pisces sign), Loss of Tithi (Kshaya Tithi), from Devshayani Ekadashi till Devutthana Ekadashi (Chaturmas months) and in child's birth month or Bhadra.
Know-How of Karnavedha Sanskar
After worshipping all deities in a shubh muhurat, pierce the ear lobes of your child with a silver, gold or metal (Iron) wire/needle while facing the Sun. Chant the following Mantra in the ear of your child:
Om Bhadram Karnebhih Shrinuyaam Devaah|
Bhadram Pashyema-Akshabhir-Yajatraah|
Sthirair-Angais-Tushstuvaagamsas-Tanoobhih|
Vyashem Devahitam Yad-Aayuh|
For a boy child, after chanting the mantra, first pierce his right ear lobe and then left ear lobe, and put earrings on them.
For a girl child, first pierce her left ear lobe and then right ear lobe with a needle. Also pierce her nose on the left side and put a nose ring on it.
To energize the brain of your child, it is beneficial to put gold tops or rings after ear and nose piercing.
Wearing a nose ring, prevents a girl child from nasal disorders as well as prevent her from cold and cough problems.
Wearing gold earrings (Jhumke/Kundal) also prevents a girl child from menstrual disorders and Hysteria problem.
In the context of Karnavedha there are some religious beliefs, which states that when sun rays passess through ear lobes (where piercing is done), it enters the body of the child and fills it with energy and power. This enhances and develops their intellectual ability. In Veda, men whose karnavedha ceremony was not done, are not considered eligible for performing Pitru Shradh. For this reason also, it is mandatory and quite important to perform Karnavedha Sanskar of your child.
Read Other Zodiac Sign Horoscope 2018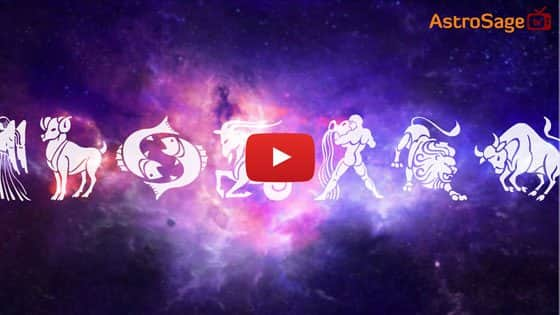 Buy Gemstones

Best quality gemstones with assurance of AstroSage.com
Buy Yantras

Take advantage of Yantra with assurance of AstroSage.com
Buy Feng Shui

Bring Good Luck to your Place with Feng Shui.from AstroSage.com
Buy Rudraksh
Best quality Rudraksh with assurance of AstroSage.com