Cancer Horoscope 2018: Annual Predictions
The natives of Cancer zodiac sign would witness the year 2018 with a new level of confidence and cheerfulness. Throughout the year, credence in you would be at its apex. Harmony would be prevalent in your vicinage according to Cancer 2018 predictions. Gradually, as the year would move on, your expectations would get fulfilled.
If we contemplate the career front of the natives of Cancer zodiac sign, then year 2018 would be a quite amplified one. You just need to focus on the brighter side, when it comes to your career area. Obstacles, setbacks, and hurdles are a part of life and you should get dismayed with any of the problems in your life. Moreover, you need to maintain cordial relationships with your colleagues, as they can provide you cooperation when you need them, as per the Cancer 2018 astrological prediction.
Cancer 2018 predictions envisages that your social circle would get enhanced as you would make new contacts. When it comes to love affairs, just follow your instincts and conscience. To maintain the level of transparency in your relationship, let your partner express openly. Agitation and impatience would lead you nowhere.
Astrologically speaking, do not get much inclined to the financial impulses, else you would find yourself in hot waters. Manage your finances properly and avoid incurring expenses on trivial things. Year 2018 would provide Cancer people with manifold opportunities to spruce up your mental and physical strength.
According to Cancer Astrology 2018, you would witness good health throughout the year and be cautious of any emotional disruption. Let yourself surrounded by positivity, as throughout the year, your energy levels would witness fluctuations in the form of a roller-coaster. It would be better for you if you get your grudges settled related to your family and friends.
As per the Astrological predictions for Cancer, this year would bring about firmness in your views and ideas. Failures should be taken in a right spirit and do not let your distress to influence your performance. The planets suggests, there is no need going down the path which does not suit you, and thus, open yourself to change as it would give you enough flexibility.
Cancer 2018 horoscope elucidates that children are anticipated to excel in their fields and they would secure good marks in their examinations. Your domestic life is prone to give you blended results. But peace and harmony would be prevalent in your house. You might hold some differences with your loved ones, but a serene and calm attitude is expected from your side so that it does not make your relation sour.
Maintain an equilibrium between your health and work, as to pave a path for success you have to be healthy. Stay away from disputes and litigation, as it might cause a long term distress for you. On the whole, year 2018 would be very essential for Cancer people and all you need to do is to take hold of all the opportunities so that success itself forges its way towards you.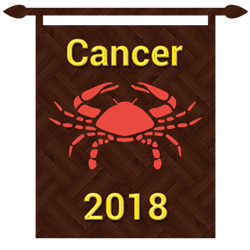 Cancer Horoscope For 2018 In A Nutshell
This year, as pre Cancer horoscope 2018, you are likely to be more energetic and surrounded by positive aura. Your positivity might attract others and you are likely to experience mental happiness. You are expected to get success in whatever you do just focus on your strengths.
When it comes to your closed and loved ones, stars suggest that you need to stay alert. Because, you may have some difference of opinion with them. They might not understand you and this is likely to make your relationship sour with them. But you need to stay patient and calm during this period because things are expected to settle down soon.
Your familial life is expected to give you mixed results. There will be peace and harmony in your family. You are likely to get support of your parents during this period. But your mother's health need a check.
On the other hand, some tiffs are expected with your siblings. So, be careful and keep control on your words while talking to them. Also, avoid arguments with your spouse in order to have a happy married life. Cancerians should try to spend more time with him/her. This will surely strengthen your relationship.
Your bank account is likely to stay green throughout the year but your expenditure may also increase. So, try to save more in a bid to avoid any financial crisis. You may also spend on luxuries of life in order to enjoy a lavish life and plan a small trip with your spouse and kids. For this you will work very hard. Also, chances are high of buying or selling a property.
Children are expected to perform well in their education. They might score good marks in their examination.
As per Cancer 2018 predictions, if you are in a legal trouble, then all the issues are likely to resolve before the year end. At work, you are expected to get a promotion along with high post. Your hard work will be appreciated and you may gain respect and honor at your workplace.
A hectic schedule may keep you stuck throughout the year but don't get impatient and take advantage of all the opportunities you get during this time. If you are running a business, you may face some big challenges. But, you may find some really good opportunities. Invest carefully and take wise decisions.
If you want to get personalized astrological analysis for the year 2018, order now: 2018 Trikal Samhita
Health of the natives of Cancer zodiac sign needs a special attention during this time. You are likely to suffer from some chronic disease. Keep a good care of your eating habits and take proper rest along with your work. Also, you can take help of yoga and meditation.
Overall, this year is likely to give you some fruitful results though there might be some hurdles in the way of your success. So, get ready for the roller coaster ride.

2018 Cancer Predictions For Career
At work front, this year has some amazing opportunities for you. You are likely to impress your seniors and boss with your smart and good work. Also, chances are high of getting promotion for Cancer star sign, along with a hike in salary and high post.
You are likely to gain reputation and honour at your workplace. But, you are advised to stay away from gossips, because this may land you in unnecessary trouble which might ruin your image. Some really good opportunities may come to your way but avoid being overconfident and trust your instinct.
This year, you may face some challenges in your business but don't get worried because this might result in something positive. Also, you are suggested to avoid signing partnership deeds during this time.
Go through properly all the documents related to financial transactions and contracts. Because chances are high that your partner might cheat on you or there might be some confusion with your partner–thus indicates 2018 astrology for Cancer.
Stay alert in money matters and take your time to invest in a new business. You may get help and support of your spouse in your business. Advice of an elder person will be quite beneficial for you in your business expansion.
If you want to know what 2018 holds for your in its kitty from career's perspective, order the report now: Career report.
If your business is related to medicine, mining or technical areas you get some really good profit. You may travel a lot due to your work which might be beneficial for you. You will work very hard and if you are working abroad or engaged in overseas business then you get a huge benefit during this time.
2018 Astrology Money Forecast For Crab
As per Astrology forecast for 2018, financially this year seems good for you. You will work very hard in a bid to strengthen your financial status.
Initially, the cash flow is likely to be average, but your efforts can bring out some really good options for you and you might get success in making money. You are likely to get new sources of income. But, you may face financial crunches because of your over expenses.
Your best period is likely to start from January to March. Some significant changes are expected during this time, suggests astrological analysis for your sign. You may get good returns by investing in share market. You may implement your business improvement strategies and change in business plans with available cash in hand.
Also unexpected monetary gain is possible during this year. Your economic condition is expected to get better after October. If any big investment is needed in business which will be beneficial for you then you must research properly before investing a huge amount.
You might feel that things are going in the way you want them with your wise decisions and proper financial management. You may invest in buying a new land or property and there are indications of getting good profit from your ancestral property.
Money related questions looming large over your head? You may ask our learned astrologers and get the answer now: Finance report.
All in all, this year is quite significant for all you need to do is to grasp all the opportunities success will surely touch your feet.
Cancer 2018 Astrology For Education
The year appears good for students as lot of golden opportunities are coming to your way. Your hard work and regular efforts might fetch you desired results. You may gain determination with your excellent performance.
During this time, you are likely to be more inclined towards your studies. Cancer prediction for 2018 indicate that you are expected to get admission in college you prefered.
You have big dreams and you will leave no stone unturned to achieve your goal. During this period, you will be more energetic and confident. Also, you will focus on your goal and might give more time to your studies. You are likely to take right decisions in your studies due to your sharp intellect.
March will be your golden period. On the other hand, you may face lack of concentration after March and would feel a bit unable to give your best. During this time you may struggle hard to get expected results. So, you are advised to take a break from your studies and refresh your mind. Spending time with your friends will be the best option. Also, your parents will be very supportive and this will boost up your morale according to this year's horoscope.
Want to shine in your next semester? Order now: Education report.
Students learning fine arts and media management are likely to get success during year 2018. Overall, this year your hard work will show its colors and success will definitely come to your way.
Family Predictions Of 2018 For Zodiac Sign Cancer
At domestic front, you are likely to get mixed results. There might be peace and harmony and you will enjoy a good time with your family. Though, there might be some issues but you can resolve it by a healthy discussion.
In the beginning, you might feel low and depressed, because you may feel that there may be lack of understanding between you and your spouse. Astrologically speaking, you may try to dominate over your family members and this might make your relationship weak. But gradually things will be settle down and everyone will be happy at the end.
Also, health of a family member might keep you stressed during this time and there are strong possibilities of spending a huge amount on the treatment. You might get inclined towards spirituality.
Alignment of your planets show that you may plan a small trip with your family and spend some good time. You may also go to a religious place.You need to keep control over your speech while talking to your partner and try to manage difference of opinion without blaming each other.
Children will do good in studies. They are likely to achieve something big during this time. They are expected to stay active and accomplish all the tasks. They may go abroad for higher studies.
On the other hand, they might be more aggressive and their notorious activities may trouble you. Cancer 2018 astrology says that you are likely to get some personal space for yourself during this year and you may take full advantage of it.
Cancerians may get many opportunities to socialize and help you making new contacts which might be beneficial for you both in personal and professional life. Relationship with your parents is expected to stay good.
On the other hand, tiffs are possible with your siblings. But these issues should not be taken seriously. Misunderstandings may clear out soon and everyone will be happy at the end.
There are indications that you may buy a new vehicle this year. Also, you may change your residence as chances are high of buying a new house. You are likely to get the best experiences of life during this year.
Cancer 2018 Love Horoscope
Your love life is expected to stay awesome during this year. There may be love and romance throughout the year. You are likely to share a very good bonding with your partner. You both will understand each other and this might strengthen your relationship.
Cancer horoscope 2018 for love says that lot of romantic dates are expected this year and you both may spend some memorable time together. Also, you may plan a small trip with your lover in order to give him/her a wonderful surprise. Good conversation with your love partner may sweeten your relationship.
Intimacy between you may grow day by day. If you are planning to marry your lover then you may get your parents' approval during this time. If you like some particular person then you may approach him/her with your proposal.
If you are in love with your colleague then this time is likely to be very special for you. Also, if you are single and ready to mingle then chances are high of getting your someone special soon. Married couples are likely to have extramarital affair.
Waiting to come across your soulmate? Order now: Love & Marriage Analysis.
On the other hand, you need to save yourself from negative situations otherwise your relationship might get affected. You need to stay alert during the month of November and December because there are indications of some mishappenings around this time.
Forecast for the Crab suggests that you should respect the feelings of your partner and keep clarity in your relationship. Overall, this year your love life is going to be amazing so be honest with your partner, keep smiling and enjoy your life to the fullest.
Cancer Health Forecast For The Year 2018
From health perspective, don't be careless during this year. You need to exercise some precautions on your health otherwise you may land in trouble.
You may suffer from a chronic disease during this period. Also, you may suffer from high blood pressure, diabetes, joint pains and insomnia. Your health might fluctuate throughout the year.
On the other hand, your mother's health might be the reason of your anxiety. People of Cancer zodiac sign are suggested to take proper rest along with your work. You may suffer from mental unrest which might hamper your performance at your workplace.
Take a break from your busy schedule in order to refresh your mind. Spending time with family and friends may bring you new energy.
People suffering from kidney related issues are advised to stay more careful around this time. Also, effect of weather may have some bad impact on you. As per 2018 horoscope for Cancer star sign, you need to control over your anger otherwise it may create some more major problems for you.
As we all know health comes first, so you need to focus on a healthy diet and adapt a good life style. You will surely get rid of all the health issues.
Facing some issues related to health and fitness? Don't worry. Consult our health expert astrologer now: Health & Fitness report.
You are likely to get injured with a machinery tool during this period. So, stay cautious while using it. Yoga, meditation, running and workouts might keep you fit and fine. Overall, this year is going to be progressive for you. As you know that there is no substitute for hard work so concentrate on your goal and try to give your best.
Remedies For Cancer To Perform In 2018
Perform these remedies to improve all aspects of your life in the year 2018:
Donate blankets to needy
Wear AshwaGandha (Winthania Somnifera) root around your neck
Recite Mrityunjaya Mantra
Worship Lord Shiva with utmost devotion
Feed street dogs
Donate iron, black cloth, sabut urad, mustard oil, and wooden coal on saturday
Read Other Zodiac Sign Horoscope 2018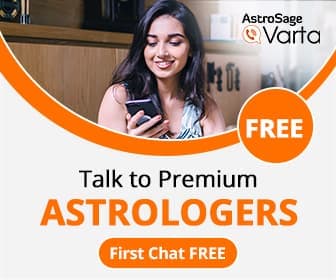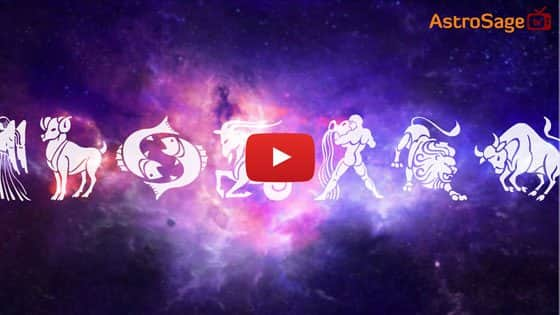 Buy Gemstones


Best quality gemstones with assurance of AstroSage.com
Buy Yantras


Take advantage of Yantra with assurance of AstroSage.com
Buy Feng Shui


Bring Good Luck to your Place with Feng Shui.from AstroSage.com
Buy Rudraksh

Best quality Rudraksh with assurance of AstroSage.com