Hanuman Jayanti 2017: Birthday Of The Hindu Monkey God
Hanuman Jayanti 2017 Date

11th

April 2017

(Tuesday)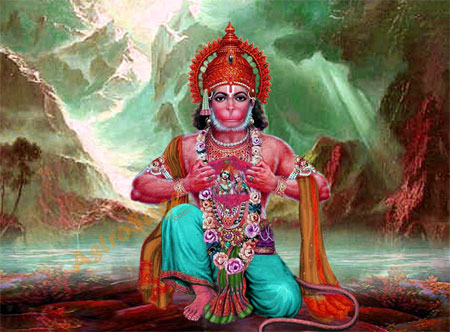 Hanuman Jayanti or Hanumath Jayanti is celebrated to commemorate the birth of Lord Hanuman. It is observed on the Purnima or full moon day of Hindu month Chaitra. According to the Gregorian Calendar, it will enjoyed on 11th April 2017. Only men devotees observe fast on this day. The celebration of this day changes according to the region, because of change in calendar.
It is a widely known fact that Hanuman is the son of Kesari and Anjana; however, Pavan Deva or Vayu Deva (God of Wind) also has a major role in Lord Hanuman's birth. This is the reason why Rudra (another name for Hanuman) is also known as Pavan Putra, the son of Vayu.
The line 'Bhoot Pisaach Nikat Nahi Aawe, Mahabir Jab Naam Sunave' mentioned in Hanuman Chalisa, symbolizes that Mahavira takes away all the negativity from the life of his devotees. Also, Hanuman or Rudra, drives away the evil spirits from one's life. All these reasons have given Mahavira the name 'Sankat Mochan'.
Lord Hanuman, the Hindu Monkey God, is the 11th Rudra incarnation (Avatar) of Lord Shiva. Bajrangbali spent his entire life in the service of Lord Rama and Maa Sita. It is believed that reciting Hanuman Chalisa brings health, wealth, success and helps in overcoming fears of all kind. Through this article, we are going to explore some interesting facts about Hanuman Jayanti.
Birth Of Lord Hanuman Or Bajrangbali
Hanuman or Mahavira is the son of Anjana, who was an Apsara. Due to a curse, she was born on earth in the form of a female Vanara (monkey). To get relief from the curse, it was necessary for her to give birth to an Avatar (incarnation) of Lord Shiva. For this, Anjana and Kesari (Hanuman's father) worshiped Lord Shiva with full devotion and intense penance (Tapasya). Their dedication and respect toward the deity pleased Lord Shiva. As a result, he granted them the boon and Hanuman was born to the couple. Therefore, Mahavira is also known as an incarnation of Lord Shiva.
On the occasion of Hanuman Jayanti in 2017, ask any question from Mahavira and put an end to your troubles. To do so, all you need to do is go on the given link Hanuman Prashna Yantra
Why Is Lord Hanuman's Idol Always Reddish Orange?
This is a very interesting question, as to why always reddish orange idols of Rudra are seen in the temples. Before celebrating Hanuman Jayanti, it will be good to know the hidden reason behind this question. It is said that Rudra was born in the Vanara (monkey) community with a body reddish orange in color. Therefore, idols of Maruti or Mahavira are always painted in the same color.
According to other beliefs, once Goddess Sita was applying Sindoor (vermilion). Out of curiosity, Lord Hanuman asked her the reason behind it. On this, she explained him that she is doing so for the longevity of her husband. She also told Bajrangbali that the more Sindoor she will apply, the longer would be the life of Lord Rama (her husband). As Lord Hanuman was a great devotee of the Lord, he smeared Sindoor on his entire body to make Lord Rama immortal. For this reason also, idols of Lord Hanuman or Sankat Mochan are always smeared with Sindoor.
World Wide Celebrations Of Hanuman Jayanti
Hanuman Jayanti is counted among the major festivals of India and therefore, this day is celebrated with great zeal. As Lord Hanuman was born during sunrise, prayers are offered and Maruti or Mahavira is worshiped before the sunrise. After this, they visit Lord Hanuman temple to please Anjaneya (Bajrangi) and make wish from the Lord. Let's take a look at how Hanuman Jayanti is celebrated throughout the country to honor Bajrangbali or Anjaneya.
Maharashtra: People of Maharashtra celebrate Hanuman Jayanti in the Chaitra month. With all the rituals carried out, Mahavira is honored and worshiped with pure mind, soul, and heart. Like previous years, Hanuman Jayanti in 2017 will also be rejoiced with fervor and gusto.
Kerala & TamilNadu: Here, Hanuman Jayanti is celebrated in the Margazhi month. Reason behind is the belief of the local people that Rudra or Mahavira was born in this month.
Orissa: Orissa celebrate birthday of Lord Hanuman on the first day of April. Devotees visit temples of Sankat Mochan to seek blessings.
Andhra Pradesh & Karnataka: People of these states celebrate Hanuman Jayanti on the 10th day of Vaisakha month (Krishna Paksha).
Activities Or Events Done On Hanuman Jayanti
Lord Hanuman, the most dedicated devotee of Lord Rama, is honored and worshiped on a large scale by the Hindu community. Hanuman Jayanti is observed in traditional style with great spirit and excitement. Huge preparations for the day are witnessed in Mahavira or Bajrangbali temples all over the nation and celebrations are made on the main day i.e. on Hanuman Jayanti.
To make Hanuman Jayanti, a fruitful day, you can visit Maruti's temple and worship the deity. As a part of the tradition, red tilak (vermilion mark) is applied on the forehead of Lord Hanuman idol and Ladoos (sweet) are offered. Hanuman Chalisa is read and Aarti is sung along with Mantras. After all the rituals are done, devotees apply Sindoor (vermillion) on their own forehead and distribute Ladoos as Prasadam (sacred food).
Hanuman Jayanti is celebrated with great fervor and gusto throughout the country. While the celebrations of Hanuman Jayanti differ from state to state, some common events and activities are witnessed throughout the country.These customs and traditions will be seen this year too i.e. on Hanuman Jayanti in 2017. Let's take a look into these common ways which will be seen on Hanuman Jayanti.
Fruits, especially banana and sweets, are offered to Mahavira.
As Rudra is Vanara (Monkey) God; therefore, monkeys are also honored and served on Hanuman Jayanti.
Hanuman Chalisa is recited and heard by the devotees.
Some men are seen observing fast (Vrat) on Hanuman Jayanti.
Specials programmes (Nautanki) depicting the bravery and courage of Lord Hanuman or Mahavira are also organized on Hanuman Jayanti.
Specials games and competitions are organized by the boxers and wrestlers.
Lord Hanuman: The Pillar of Strength, Courage & Victory
Lord Hanuman is the epitome of strength and victory. Bajrangbali (Maruti) can make even the impossible things possible. Dependence of Lord Rama on Mahavira (Rudra) to get the miraculous herb (Sanjeevani Booti) proves that Anjaneya (Hanuman) has courage to do anything impossible.
Not only Sankat Mochan saved the life of Laxman, but also rescued the Navagrahas (nine planets) from the trap of Ravana. Pleased by his act, all the planets blessed Hanuman Ji with the boon that the negative or ill-effects of all the planets can be reduced by praying to Bajrangbali. Therefore, if you are suffering from malefic effects of any planet then praying to Rudra or Mahavira on Hanuman Jayanti will surely do wonders for you.
Feel Lord Hanuman's Presence With You 24*7 In 2017
To feel the presence of Sankatmochan or Pavan Kumar with you, you can use any of the following ways:
By putting Sindoor (vermilion) as Tikka on your forehead.
On Hanuman Jayanti, you can start wearing Taweez or Talisman to enhance your chances of winning.
For the safety of yourself and your family, make sure to sticking sticker of Bajarangbali or Anjaneya on your vehicle.
You can feel the presence of Hanuman or Mahavira by keeping Hanuman Yantra with you. At AstroSage, we provide you Hanuman Yantra at pocket friendly price. On Hanuman Jayanti, nothing can be great than purchasing this magical Yantra. Click here to purchase it: Hanuman Yantra
Rituals Done On Hanuman Jayanti
Each deity should be worshiped in the right way to fetch maximum blessings. This article on Hanuman Jayanti will widen your knowledge about the correct way of worshiping Lord Hanuman or Maruti. So, what do you need to perform the Puja rituals for Rudra? Here is the list:
Hanuman Jayanti Puja Samagri
Idol (Murti) of Lord Hanuman
Vermillion (Sindoor)
Betel nut (Supari)
Jaggery (Gur)
Red cloth
Rice
Flowers
Water
Panchamrit (mixture of milk, honey, yogurt, sugar, and Ghee)
Let's Begin The Puja To Appease Lord Hanuman
To conduct the Puja in the right way and to gain maximum positivity out of it on this Hanuman Jayanti, follow these steps:
Take the red cloth and place Lord Hanuman's idol on it.
Apply vermilion on the forehead of Kesari Nandan idol.
Apply vermilion on your forehead.
In front of Mahavir's idol, light incense sticks (Agarbatti) and earthen lamp (Diya).
Now, pour the Panchamrit on Lord Hanuman's idol.
Pour some water on the idol.
Now, take some water in your hand and pray to Bajarangbali and make your wish.
To appease Anjani Putra and honor him, it is very important to pray with pure heart, mind, and soul. Your mind should possess good and pure thoughts. After all these rituals are done; offer flowers, supari, rice, and jaggery to the Lord. Now, recite Hanuman Chalisa and Mantras. We are sure that worshiping Rudra (Bajrangbali) with these rituals will bestow you with blessings and glory of Hanuman or Anjaneya on Hanuman Jayanti.
Reduce Effects Of Saturn Sade Sati On Hanuman Jayanti
If you have the effect of Sade-Sati in your horoscope (Kundali), worshiping Lord Hanuman can do wonders for you. To overcome the malefic effects caused by Sade-Sati Dasha, follow these rituals on Hanuman Jayanti:
Take oil in a bowl and put 14 grains of black urad in it.
Now, see the reflection of your face in the oil.
Offer this oil to Mahavira.
To get your Shani Sade Sati report generated for FREE, please click here - Sade Sati Report
It is believed that while looking in the oil, all the negative energies get imbibed in the oil. These negative energies get destroyed when this oil is offered to Sankat Mochan or Rudra.
Get to know all about Kesari Nandan or Rudra by clicking on the given link - Lord Hanuman
So, this was all about Hanuman Jayanti and Lord Hanuman.We hope that every information provided in this article on Hanuman Jayanti, will help you in getting closer to Sankat Mochan. Happy Hanuman Jayanti to you all!
Read Other Zodiac Sign Horoscope 2017
Related Articles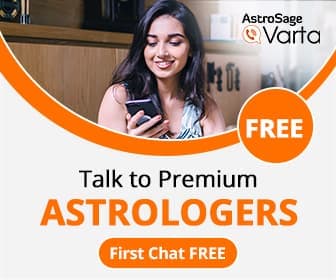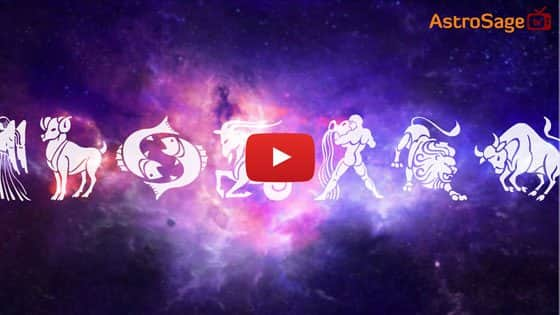 Buy Gemstones


Best quality gemstones with assurance of AstroSage.com
Buy Yantras


Take advantage of Yantra with assurance of AstroSage.com
Buy Feng Shui


Bring Good Luck to your Place with Feng Shui.from AstroSage.com
Buy Rudraksh

Best quality Rudraksh with assurance of AstroSage.com