Festivals of India
From celebrating different festivals to enriching the land with patriotism and togetherness, India celebrates every occasion with great pomp and show. We may have a myriad of festivals to celebrate in India, and have enlisted some of the popular ones observed around the country, namely Diwali, Holi, Dussehra, Christmas, Durga Puja, Janmashtami, Ganesh Chaturthi, Raksha Bandhan, Pongal, and Maha Shivratri. So, let's read about the traditions followed and places that celebrate these festivals in a grandeur manner.
Diwali: Festival of Lights
Known to be the festival of diyas and lights, Diwali is an epitome of love, joy, and happiness. People decorate their homes and greet each other with sweets and gifts on this great day of Deepawali. Talking about the customs followed, people begin the day with an auspicious puja and follow the night by worshipping the idols of Lord Ganesha and Goddess Lakshmi. It is believed that buying new assets on this day bestows you with joy and happiness. This is the season when houses are wrapped in gleaming lights, floors are decorated with colourful rangolis, rooms are filled with gifts, and people are seen wearing ethnic clothes to greet, meet and wish other people.
Best Places to Celebrate Diwali: Delhi, Jaipur and Varanasi
Holi: Festival of Colors
From throwing and splashing colours and water balloons to finally spreading the hues of jubilance, the festival of Holi is a pandora of laughter, enjoyment and happiness. Colours paint your life, and this is the season when people are dipped in hues of love, joy and happiness. It is predominantly celebrated with enthusiasm in India and Nepal. Therefore, it is known to be the festival of love and colours, and hence, signifies the triumphant victory over evil.
Best Places to Celebrate Holi: Mathura, Goa, Delhi and Rajasthan
Dussehra: Vijayadasami
From burning the effigies of Ravana to finally marking the ending of 9 days of Navaratri, the festival of Dussehra is celebrated to embark the "victory of good over evil". Crackers, sweets, and funfair are some of the activities that make children wait for the festival anxiously. At some places, the streets are crowded with people watching the plays called Ramlila. The 10th day of Dussehra symbolizes the end of Ravana (evil) by the hands of Lord Rama (the greater good).
Best Places to Celebrate Holi: Kolkata, Mysore, Kullu, and Varanasi
Christmas: The Birth of Jesus Christ
From decorating Christmas trees to finally seeking the blessings of Jesus Christ, the festival of Christmas is all about togetherness, shopping, travelling and merrymaking. Children are seen galloping the waffles and chocolates and parents are busy shopping and decorating their homes and office spaces. Malls are filled with families, and restaurants and cafes are occupied with lovers and teenagers. Many people plan a vacation or a holiday with their friends and family during this season. So, everywhere, you can see a wave of peace and happiness.
Best Places to Celebrate Christmas: Mumbai, Shillong, Goa, Kerala, and Pondicherry
Durga Puja: Navaratri
From celebrating the avatars of Goddess Durga to finally visiting huge pandals, the festival of Durga Puja is all about dancing, singing and enjoying to the fullest. If you love Bengali sweets, then you cannot miss out on this festival when you're in Kolkata. The sweetness of Bengali sweets melts your taste buds, and the sound of the Bengali drum announces the arrival of Durga Maa. The folklore, energy and decorations of pandals on the streets of Kolkata are exemplary in its true sense. It is one of the major festivals for Bengalis in India. So, if you want to witness the real deal, straight away rush out to Bengal.
Best Places to Celebrate Durga Puja: Kolkata, Delhi, Assam and Bihar
Janmashtami: Birth of Lord Krishna
From dedicating the programs about life stories of Krishna to finally showering the faith on Hindu God, Lord Krishna, the festival is all about devotion, peace and happiness. Temples in Mathura are decorated with garlands and lights and crowded with devotees from across the globe. People fast the entire day to mark the auspicious day. Devotees wait for the temple priest to reveal the idol of Lord Krishna at the exact time of his birth.
Best Places to Celebrate Janmashtami: Mathura, Vrindavan, and Dwarka
Ganesha Chaturthi
The festival of Ganesha Chaturthi is celebrated for ten days. The idols of Lord Ganesha at the seashore are carried and the procession of Ganesh Visarjan is enjoyed the most on this day. The festival of Vinayak Chathurthi is filled with dancing and singing and marked with prosperity and devotion. This event is predominantly celebrated in the state of Maharashtra. Idols of Ganpati are created to immerse at the seashore with great pomp and show. This festival embarks the beginning of new innings in life.
Best Places to Celebrate Ganesha Chaturthi: Mumbai, Hyderabad and Pune
Raksha Bandhan: Bond of Protection
The festival of Raksha Bandhan is an epitome of love, joy and happiness and known to be an eternal bond of protection. In this, sisters tie a thread on the brother's wrist, and in return, she gets gifts from her brother. People dress up in beautiful clothes and eat savouries during this festival.
Best Places to Celebrate Raksha Bandhan: Odisha, Maharashtra and Uttarakhand
Pongal
Known to be a harvest festival, Pongal is a popular occasion in South India. Homes are decorated with beautiful flowers, rangolis, and coloured rice, depicting the natural harvest by the farmers. In this festival, people wear ethnic clothes and sing on the songs of celebration. This festival is dedicated to the Lord Sun and spans for over four days.
Best Places to Celebrate Pongal: Thanjavur and Madurai
Maha Shivratri: The Great Night of Shiva
From visiting Shiva temple to chanting shiva hymns, the festival of Shivratri is one of the most popular Hindu festivals dedicated to the destroyer, Lord Shiva. On this day, devotees fast the entire day to show their devotion to Lord Shiva. Mainly women observe a fast on this day to attain a suitable husband or find a perfect match. Abhishek of Shiva Lingam should be performed with different materials. The rose water, milk, yoghurt, honey, sandalwood paste, sugar, ghee and water are used for Shivalinga Abhishek. Devotees, who perform four Prahar Puja, must perform Water Abhishek during first Prahar, Curd Abhishek during second Prahar, Ghee Abhishek during third Prahar and Honey Abhishek during fourth Prahar.
Best Places to Celebrate Maha Shivratri: Haridwar, Rishikesh, Guwahati, Varanasi and Srisailam
So, these were the most sought-after festivals celebrated in India. Festivals are the symbol of love, joy and happiness, and if someone performs them with great enthusiasm, they tend to bring positivity and hope in their lives. Hence, this is the reason why people from foreign countries come here to experience the taste of real India. We hope you find this article on Festivals of India interesting. Stay connected with us for more.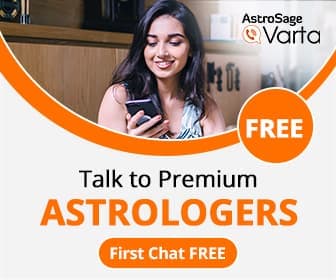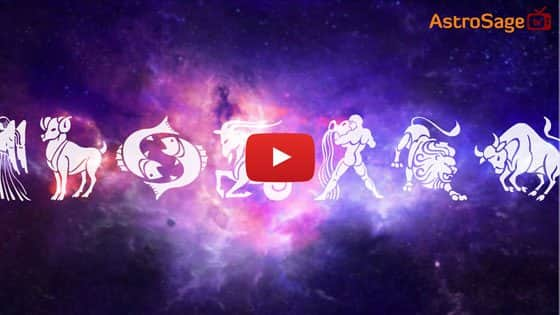 Buy Gemstones


Best quality gemstones with assurance of AstroSage.com
Buy Yantras


Take advantage of Yantra with assurance of AstroSage.com
Buy Feng Shui


Bring Good Luck to your Place with Feng Shui.from AstroSage.com
Buy Rudraksh

Best quality Rudraksh with assurance of AstroSage.com