Amavasya 2017 Dates: Auspicious Time Of The Month
Amavasya or a New Moon day is the commencement of new lunar month. On this day, devotees observe fasts and religious practices are meant to be very fruitful. On this day, performing homam provides peace to your ancestors. With this article, know the dates of amavasya in 2017 and plan out your events accordingly.
Amavasya - Auspicious Or Not?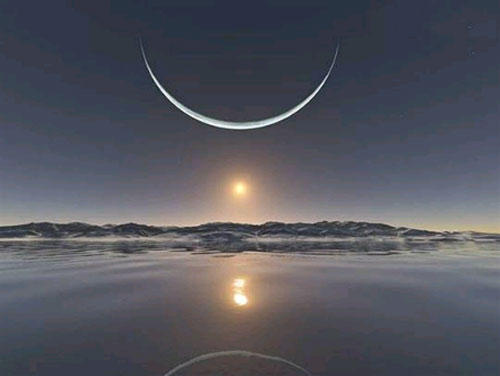 While observing Amavasya in 2017,While observing Amavasya in 2017, understanding why, when and how Amavasya is celebrated, will be a good way to start. Usually, people get lots of confusion about the fact that whether Amavasya is good or bad. However, we cannot deny that there are equal number of people in both the categories. Lots of people take it to be auspicious, while others take it as inauspicious. The new generation is quite unaware of the fact that Amavasya is considered auspicious as well. Well, they cannot be blamed, all the credit goes to our movies for putting Amavasya in such a bad light. Most of the movies portray Amavasya to be very inauspicious; according to them, it is a time when Tantra and Pooja is performed.
It is believed that during Amavasya, evil spirits get unusual powers and may cause harm. To counter this, people perform Kali Puja, as Goddess Kali is considered to be the destroyer of evil spirits. While, it is not the case that Amavasya is only inauspicious. It has good effects as well, and it should be considered auspicious.
The biggest reason for considering Amavasya as an auspicious time is the festival of lights i.e. " Diwali ", which falls on Amavasya. On this eve, devotees dedicate Diwali puja to Goddess Lakshmi , along with Lord Ganesha . Also, some people follow the custom of offering Puja for dead ancestors. People also keep fast on Amavasya with a belief that their wishes will come true and they will get rid of all their sins.
Like every year, there are many Amavasya nights in 2017 that are celebrated all across India namely - Mauni or Magha Amavasya , Bheemana Amavasya, Aati Amavasya, Hariyali Amavasya and Bhado Amavasya, to name a few. One of the very common practice followed by many on Amavasya days is to take holy dip in the holy rivers of India.
Amavasya Calendar Of 2017
As we all know, there are 12 Amavasya days every year. As the Moon completes its cycle, it comes up as a new Moon (no Moon). When the Moon is in the process of completing its cycle, the front side of the Moon comes on darker side of earth; and the back side of Moon remains the same i.e. bright. But, we can not see the bright (back) side of moon. So, new Moon is not visible from earth's perspective. New Moon occurs every month. The names of these 12 Amavasyas are also based on their month of arrival.
Below mentioned is the list of Amavasya 2017 dates or new Moon days in 2017. These dates are according to IST and may differ depending on the locations.
Amavasya Dates 2017: List of Amavasyas in 2017
<
| Date | Day | Name of Amavasya |
| --- | --- | --- |
| 27 January | Friday | Paush Amavasya |
| 26 February | Sunday | Magha/Mauni Amavasya |
| 28 March | Tuesday | Phalguna Amavasya |
| 26 April | Wednesday | Chaitra Amavasya |
| 25 May | Thursday | Vaishakha Amavasya |
| 24 June | Saturday | Jyeshtha Amavasya |
| 23 July | Sunday | Ashadha Amavasya |
| 21 August | Monday | Shravana/Hariyali Amavasya |
| 20 September | Wednesday | Bhadrapada Amavasya |
| 19 October | Thursday | Ashwin Amavasya |
| 18 November | Saturday | Kartik Amavasya |
| 18 December | Monday | Margashirsha Amavasya |
Some of the important and popular Amavasya days are explained below for better understanding.
Magha/Mauni Amavasya
As per the Hindu Calendar , Mauni Amavasya falls on the 15th day of the Magha month. It is usually celebrated in the month of February. The word Mauni is derived from the word 'Maun', which literally means, a person who practices silence. Indians believe that during the period of Magha or Mauni Amavasya, it is good to perform Shraddha or Tarpan of the forefathers. Also, people believe that Pinda Daan or Pitr Tarpan helps in getting the blessings of forefathers.
Mauni Amavasya is believed as the day when Sun and Moon conjoins. People observe fast on this day, which is called Mauna Vrat (to remain silent). The devotees stay silent during this observance and do not utter even a single word. On this day, lots of devotees from all over the world visit Allahabad, also known as Prayag Sangam. People meditate the whole day and take a holy dip. Taking a bath during the time of Magha Mela is thought to be very rewarding.
Some of the Hindu scriptures tell that Mauni Amavasya is the day when the Universe was created. Mauni Amavasya is the day of spiritual Sadhana, that helps to calm down the mind; thus, giving peaceful environment. One of the very important event that occurs during the time of Mauni Amavasya is Kumbh Mela . Mauni Amavasya has its own importance, as it is considered that "Manu Rishi" was born on this day. As per the scriptures, Lord Brahma created the Queen Shatarupa and Maharaja Manu. The main deity worshipped on the day of Magha Amavasya is Lord Vishnu .
Somvati Amavasya
It is believed that if a woman keeps fast on Somvati Amavasya, she can safeguard herself from the bad effect of widowhood, and this would also ensure progeny. Somvati Amavasya is also considered sacred to perform Pitru Puja.
The importance of Somvati Amavasya was narrated by Bhishma Pitamaha in the epic of Mahabharata. It is said that one can bring peace to the ancestors by taking a holy dip on this auspicious day in the sacred river Ganga. Peepal tree is also considered sacred, according to the Indian traditions. It is also believed that on the day of Somvati Amavasya, all women tie a thread around the tree for 108 times. Parikrama (revolving) is performed around the tree for 108 times; and sandal paste, milk, vermillion as well as flowers are offered. All the devotees gather under Peepal tree and chant Mantras to pleasing the God.
The Legend Of Somvati Amavasya
Let's know more on Somvati Amavasya by throwing some light on the legend associated with it. Legend says that once there was a money lender, who had one daughter and seven sons. Although the money lender got his sons married, he was unable to find a suitable match for his only daughter. The money lender had a Pandit friend, who used to visit his home regularly. But, whenever he did, he used to bless only daughters-in-law, but not the daughter. Noticing this act of him, the daughter told about it to her mother.
The mother enquired the Pandit about this behaviour to which he answered, the daughter does not have a good fortune. She may become a widow. Therefore, as a solution, Pandit told her about a washerwoman who lived on an island named Singhal. According to the Pandit, if that woman would put vermilion (Sindoor) on girl's forehead, her fate would change. Also, the Pandit advised her to keep a fast of Somvati Amavasya. As per the Pandits advice, the girl accompanied by one of her brothers went to meet the washerwoman. The girl impressed the washerwoman with her service making her very happy. The washerwomen then applied vermilion on girl's forehead. This way her fate was changed. Soon after, she found a suitable match and lived happily ever after.
Bheemana Amavasya
On Bheemana Amavasya, married women pray for a happy and prosperous life of their husbands and unmarried women pray for seeking a good virtuous husband. This Amavasya is mainly celebrated in South India like in some parts of Karnataka, Andhra Pradesh and Tamil Nadu. It is observed in the month of Ashadha.
On this day, Lord Shiva and Goddess Parvati are worshiped. It is believed that Lord Shiva accepted Maa Parvati as his wife on this day.
Now, let's know the legend associated with the Bheemana Amavasya.
The Legend of Bheemana Amavasya
The legend says that there was a Brahmin couple who went to visit Kashi to get the blessings of Shiva. They left their daughter behind, as the journey would be very long and tedious. Their elder son was asked to look after the girl and get her married if they did not return. The couple did not return even after a year and this worried the brother, as he had to get his sister married. He didn't want to spend a lot of money on this. At the same time, he came across the news that the king's son (prince) has passed away. The king sent out a request that he wanted to get his son married before he was taken to the pyre. So, he got her sister married to the dead prince in exchange of money.
On their way to pyre, it started raining heavily. Everyone ran to get a cover except the girl's who stayed with her dead prince. The next day was Ashada Amavasya and the Puja day. She prayed to the God and kept a fast for her dead husband. She followed the ritual of making mud balls for praying. At that moment, a young couple appeared and the man broke the mud balls, as per the ritual. The couple then told her to wake her husband. As soon as the girl touched the prince's shoulder, he woke up. The girl suddenly realized who the young couple was. But, by the time she realized, they had left.
The girl told this story to the prince and they both prayed to the divine couple - Shiva and Parvati. This news spread like fire and people started following Bheemana Amavasya in Ashadha.
Bhado Amavasya
Bhado Amavasya is dedicated to Narayani Bai, who became Sati on this day. Devotees visit Rani Sati Dadi Temple on this day to seek her blessings. Worshiping her on Bhado Amavasya is believed to be very fruitful.
Bhado Amavasya is also called Bhadi Mawas, which is the first day of Hindu month, Bhadrapada. It has more significance in Marwari community. On the day of Bhado Amavasya, a big fair is organised in Rajasthan, which is dedicated to the deity of the place, Rani Sati Dadi Ji. Lets know the legend associated with it.
The Legend Of Bhado Amavasya
The story says that when Abhimanyu was killed in Mahabharata, his wife also wished to sacrifice her life. However, Lord Krishna stopped her, as she was pregnant with Abhimanyu's baby. Instead, Lord Krishna gave her the boon of becoming Abhimanyu's wife in her next birth. As per the words of Lord Krishna, she took birth as Narayani Bai and Abhimanyu took birth as Tandhan Das; and they both got married.
But soon after marriage, Tandhan Das met with an ill fate and passed away. This incident made Narayani Bai to become Sati. Since then, she is known as Rani Sati Dadi Ji. A temple that is 400 years old is still there to give her respect for her devotion. Every year, a sacred Puja is held on Bhado Amavasya. It is said that Dadi Ji gives her blessings to the devotees who have firm devotion in their hearts. So, Bhado Amavasya has a significant place in Hindu community.
Aati Amavasya
Aati Amavasya is very popular in South India; it is celebrated in the Ashada month. South Indians believes that if any prayer or offerings are made on the day of Aati Amavasya, it directly reaches to their ancestors. It is also said that if someone takes bath in the monsoon rains, all the sins get washed away. Hindus also consider Aati Amavasya as the initiation of the dark days.
During Aati Amavasya, people follow the ritual of drinking decoction of the bark of a tree. As per their belief, they call it as 'spirits tree'. This tree is known as Satni Rooku in Konkani, Haale in Kannada and Palae in Tulu. The bark of this tree is taken home and then a decoction is prepared. All the members of the family drink it to get rid of toxins that are acquired by their body. The tree bark is also famous for its medicinal importance, as it helps to remove germs from the body.
Hopefully, these details on Amavasya 2017 would have helped you to explore more on Amavasya and the legends associated to them. We have also provided you with the dates of all the Amavasyas falling in 2017. Make the best use of the details.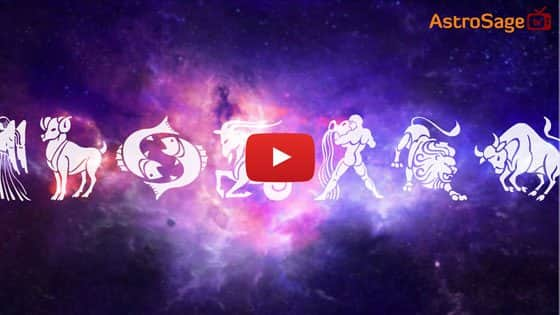 Buy Gemstones


Best quality gemstones with assurance of AstroSage.com
Buy Yantras


Take advantage of Yantra with assurance of AstroSage.com
Buy Feng Shui


Bring Good Luck to your Place with Feng Shui.from AstroSage.com
Buy Rudraksh

Best quality Rudraksh with assurance of AstroSage.com