Saraswati Puja 2017 - Basant Panchami 2017
To know more, please click here: Basant Panchmi 2017 Muhurat
Saraswati Puja 2017 Date

1st

February 2017

(Wednesday)
Basant Panchami (or the glorious day of Saraswati Puja) is on February 1, 2017. At this time, spring bows its head and bids a goodbye to winters. Goddess Saraswati blesses us with wisdom. Read further to know why & how we cherish dual celebration on this day.
On 12th of February in 2017, Basant Panchami will be celebrated along with Saraswati Puja. This day is celebrated as the birthday of Goddess Saraswati. She gifted the world with knowledge, wisdom, and sound & music. So, Saraswati Puja is done on this day. During Saraswati Puja, various rituals are followed. The day also indicates the start of spring season. It is the time when the mustard fields bloom with beautiful yellow flowers. Hence, yellow is the theme color for Basant Panchami. Follow this theme in 2017 and create the spring environment all around. Lets now know in detail about the significance of this auspicious day.
Basant Panchami 2017: Welcome The King Of Seasons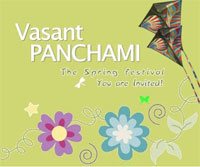 Basant Panchami is the Hindu festival that initiates the arrival of spring. As per Hindu Calendar, Basant Panchami is celebrated on the fifth day of the Hindu month of Magha. While, as per the Gregorian calendar, this festival comes around the months of January and February. As Vasant Panchami marks the beginning of spring season, the Indian festival of colors, Holi adds fun element in welcoming the king of seasons. Basant Panchami has many traditions and legends associated with it. Along with the welcome of spring season, it is associated mainly with Goddess Saraswati. On this day, people worship Goddess Saraswati; hence, it is also called the day for Saraswati Puja. Goddess Saraswati is considered as the Goddess of knowledge, culture, wisdom, music, and arts. Hence, Saraswati Puja is also important for the students. During Basant Panchami, mustard fields get filled up with yellow colored flowers. Hence, yellow color also has an immense importance on the occasion of Vasant Panchami. In addition to Saraswati Puja & other celebrations, there is a wonderful event associated to this day i.e. kite flying festival. On this day, people all across the country fly colorful kites to raise the zest and zeal of this day. One interesting fact about this day is its association with astrology. Spring season has an influence on planet Venus, which is the indicator of love, amusement, and charm.
Saraswati Puja 2017: A Day To Seek Wisdom
Performing Saraswati Puja on this day has been a tradition since old ages. Vasant Panchami is believed to be the birthday of Goddess Saraswati because she appeared on the day of Basant Panchami. Hence, Saraswati Puja also withholds immense importance on this day. She is considered as the energy of Lord Brahma, who is believed to be the creator of universe.
Legend of The Birth of Goddess Saraswati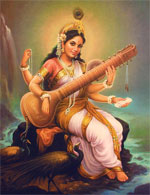 Lord Brahma created universe, but he was upset, as all his creation was quiet and still like a dead body. There was no sound and music in the universe. Lord Brahma became sad after seeing all that. Brahma went to Lord Vishnu and told him about his feelings after creating the universe. Lord Vishnu suggested Brahma that Goddess Saraswati will help him and solved the problem. So, Lord Brahma evoked Goddess Saraswati. When she emerged, then on request of Brahma, she gave life to Brahmas creation by her Veena (Lute). When she started playing Veena, the first letter that came out was 'Sa'. This alphabet is the first one among the seven musical notes (seven Swara). This way the soundless universe got sound. Lord Brahma became happy with this and he named Saraswati as Vageshwari. She holds Veena in her hand; hence, she is also called 'Veenapani. She also symbolizes calmness and serenity.
Importance of Saraswati Puja on Basant Panchami in 2017
Most of you must be celebrating either Saraswati Puja or Basant Panchami every year on this day. Here, we are telling you the significance of performing Saraswati Puja on this day.
It is very impractical to think this world excluding knowledge and sound. All this is given to us by Goddess Saraswati. Hence, she is not only worshiped by humans, but also by all gods and demons. It is believed that worshiping Goddess Saraswati in the bright fortnight of the month of Magha (fifth day) is of immense importance. Hence, the day of Basant Panchami is initiated with Saraswati Puja.
Method of Saraswati Puja on Basant Panchami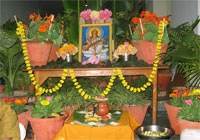 To perform the Saraswati Puja, a stoup (Kalash) is enshrined. The rituals start with worshiping Lord Ganesha. Later, Lord Vishnu and Lord Shiva are worshiped. After worshiping them, people worship Goddess Saraswati. She is bathed and adorned in white clothes. Vermillion and garlands are offered to her before starting Saraswati Puja. Gulaal (red color powder) is offered in her feet. While performing Saraswati Puja, yellow flowers and seasonal fruits are offered as Prasad.
Saraswati Puja 2017: Time For Commencing Education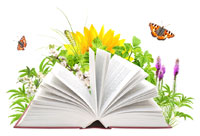 Goddess Saraswati is the representing Goddess of knowledge and learning. The day of Basant Panchami or Saraswati Puja is also called as Abujh Muhurat, i.e. the most auspicious Muhurat. It is believed that starting education on this day is very favorable for the native. Hence, it is believed to be a good time for Vidyarambh Sanskar. Starting education on this day makes a person intelligent and knowledgeable. Saraswati is the Goddess who represents knowledge and wisdom; hence, her blessings will also bring positive perception and this will increase wisdom as well. Goddess Saraswati is also considered as the mother of music and art. Therefore, before commencing any music or art education, she is always worshiped.
Auspicious Muhurat On Basant Panchami 2017
Though, people get married throughout the year. But, to get married on Abujh Muhurat is a tradition, with which people stick even till now. It is believed that getting married on the day of Vasant Panchami is very auspicious. Muhurat of Basant Panchami is the best time of the year. Every minute of the day is good to get married. On this day, it is said that there is no need to match birth stars.
Basant Panchami & Saraswati Puja is considered good for performing House Warming Ceremony (Griha Pravesh). Griha Pravesh is important if you are wishing to enter a new house. This year on February 12, 2017, you can go ahead and plan the Griha Pravesh ceremony of your dream home. Also, you can start new business or other important tasks.
For commencing important tasks you can also refer Pushyamrit Yoga Muhurat.
Basant Panchami 2017: Kite Festival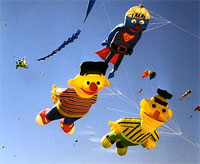 As Basant Panchami arrives, it is the sign of saying goodbye to winters and welcoming the fun filled season of spring. A new energy can be seen in every being and nature. There are various forms to express the zeal. One of the ways to express it is by flying kites and welcoming Basant Panchami. There are various regions in India that have kite flying competitions. A person who cuts the maximum number of kites in this competition is declared as the winner. In Punjab & Haryana, kite flying is celebrated on big scale. It is among one of the old traditions followed there.
Basant Panchami 2017 Delicacies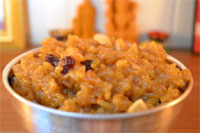 Whenever we discuss about any festival, it is completely meaningless unless we talk about the delicacies of that festival. So, how can we miss out Basant Panchami or Saraswati Puja. On the occasion of Vasant Panchami, there are many dishes that are prepared to increase the festivity of this special occasion. Since, Basant Panchami is celebrated all over India; therefore, there are many dishes that are prepared in different regions. On the occasion of Basant Panchami, sweet rice porridge (Kheer) is offered to the Goddess Saraswati during Saraswati Puja, and rice is cooked by mixing saffron, dry fruits, & sugar.
In Bihar, people prepare Bundi of yellow and saffron color and offer it to Goddess Saraswati first while commencing Saraswati Puja. In Uttar Pradesh, people eat yellow rice and sweets in meal. Similarly, in Punjab, people cherish the delicious taste of sweet yellow rice, along with chapatis of corn and mustard vegetable (Makke Di Roti, Sarson Da Saag), which is the most popular dish of Punjab. You should also try these awesome delicacies on Basant Panchami in 2017.
Hopefully, this article will help you to know more about Basant Panchami 2017 & Saraswati Puja 2017. Make the use of Vasant Panchami & Saraswati Puja article in 2017 and commence all the good deeds on this occasion.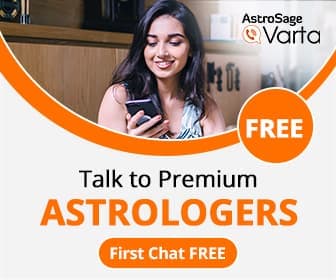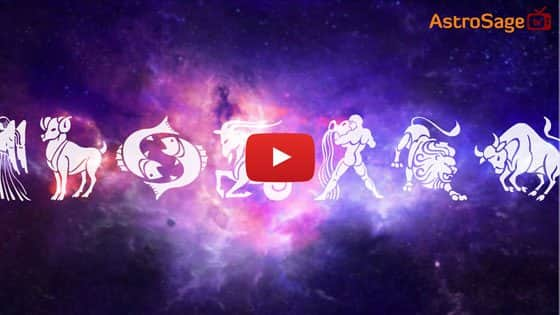 Buy Gemstones


Best quality gemstones with assurance of AstroSage.com
Buy Yantras


Take advantage of Yantra with assurance of AstroSage.com
Buy Feng Shui


Bring Good Luck to your Place with Feng Shui.from AstroSage.com
Buy Rudraksh

Best quality Rudraksh with assurance of AstroSage.com