Aries Horoscope 2017
Aries horoscope for 2017 is here to help you make an impeccable plan for the entire year. Here, all the aspects of life are covered. Utilize this horoscope to make the best out of this time.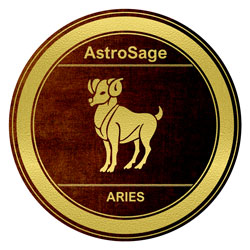 Work & Business Horoscope of 2017 for Aries
Aries people, as per your horoscope for 2017, beginning of the year may look average to you, but the end will definitely be a fabulous one. At workplace, you may find yourself in a confusing situation because of the Dhaiya (2 and half years) of Ashtam Shani (Saturn in 8th). However, you will stay quite energetic mentally as well as physically, as Aries characteristics tell. You may stay quite busy at work, but this hard work will fetch you success. Try to finish your responsibilities within the deadline and this will benefit in the second half of the year. A senior officer may add charm to your work. Also, you may get a good news related to increment or promotion. Try to stay in coordination with your colleagues because one of them might get you real success. Avoid revealing anything secret while discussing about work. You may go on a work related trip suddenly. These journeys will fetch you benefits. There are special planetary conjunctions to get you success in job and business. You may get new sources of income after June. Additionally, if you are a businessman, you will get new opportunities for new ventures.
Know your future opportunities with our report on work and business in 2017: Career and Business Report
Finance Predictions of 2017 for Aries
As per the finance forecast of Aries in 2017, a lot of hard work has to be done to improve the financial situation. Stay alert because there is no shortcut for success. With a little understanding, you will be successful in earning as much money as you wish for. Your priority should be to keep a control over your expenditure. So that, at difficult times, you have enough resources. Till January 26, 2017, make all investments quite cautiously, as it is the true secret to become rich. In the second half of the year, you will experience improvement in your financial condition. Additionally, you may also get your old stuck money back, which will make you feel quite relieved. Invest carefully in share market. The thoughts of investing in speculation and betting should be ignored.
Know how 2017 would go in Financial terms. Get a report: Finance Prediction Report
Education Horoscope of 2017 for Aries Students
Astrology of Aries in 2017 foretells that this year is brilliant for the students. This year, the results of exams given till September will get you wonderful results. You may perform brilliantly and it's what makes you lucky. Those who are pursuing higher education must work harder because future looks fabulous for you. Time will be challenging for those who are preparing for competitive exams and no shortcut will work. However, the end of the year is positive for those who are participating in the competitive exams. Chanting Gayatri Mantra will help you achieve success. Also, an exclusive success can be expected in education. If you are planning to study abroad, you may get admission in a prestigious university.
Get a solution to your educational problems: Education Horoscope Report
Family Horoscope 2017 for Aries
If we talk about family life, things will be usual. According to the predictions of Aries for family in 2017, you may get involved in some social gatherings with friends. Avoid argumenting with any close friend or relative. Children and spouse need to take good care of their health. Using Acupressure will prove to be helpful in improving health naturally. If your life partner is working, the one will get name and fame. Also, the one may get promotion at work. You may use Vastu to attract wealth in your family. You may get good chances to travel with your partner and you will cherish some beautiful moments. Respect the feelings of your partner, as it is the most important element in a relationship, and behave nicely. A healthy environment will make your relation stronger. Child's education will get better after September. This year, your mother may face some health issues.
Are you going through some family issues? Get a complete solution for your family problems: Family Horoscope Report
Love Forecast of 2017 for Aries
The year looks fabulous for the love matters, foretells the predictions of Aries in 2017. Those Aries men and Aries women, who are looking for a love partner will get successful. If you are in relationship, avoid getting into any argument. An emotional cause may bring problems to your relationship. Ignore all the negative thoughts and offer a gift to your partner, so that your relationship can be strengthened. If you are planning to go for love marriage, the time is for you. But do not forget the importance of horoscope matching. Unmarried ones will get good marriage offers and may get married quickly. By the end of this year, you will get successful in getting a life partner.
Get a solution for your each every love related problems in 2017 with us: Love Forecast Report
Health Astrology of 2017 for Aries
You will do more physical hard work than the mental one, predicts the horoscope 2017 for Aries. Getting angry on everything may make your surroundings stressful. So, try not to get angry and stressed as much as possible. Take good care of your eating habits. Stomach may get upset due to heavy foods. Stay serious about your attire while traveling and as per the season. Morning walks will benefit you. Stay alert during monsoon and diseases related to this season. To stay healthy, understand benefits of Yoga, perform it regularly and practice Vipassana meditation.
Health is wealth. Get your complete health report for 2017: Health Astrology Report
Remedies
Wear 5 Ratti Coral in your ring finger, if Mars is giving positive results in your birth-chart.
Worshiping Saturn, Hanuman Ji, and Lord Shiva is beneficial for you.
On Tuesdays and Saturdays, offer jaggery and grams to Lord Hanuman. Also, recite Chalisa and Aarti.
Help needy people.
Offer water to the Sun regularly.
Recite Sundar Kand on Saturdays.
Shani Sade Sati/Dhaiya: Arians will experience the effects of Dhaiya till January 26, 2017.
Effects of Dhaiya: Disagreement with family members, Increased number of enemies, Tiffs at home, Health problems, Money wastage, and Fear of losing money
Suggestion: Avoid argumenting with the family members, Take good care of your health, and Control expenditure
Positive side: You are courageous, confident, and energetic.
Negative side: Avoid getting angry. It will help you.
Auspicious number(s): 9, 18, 27, 36, 45, 54, 63, and 72
Auspicious color(s): Red, Orange, and Yellow
Auspicious direction: East
Auspicious thing(s): Banana, Orange, Sweet Lime, Apple, Red Lentil, Yellow Lentil, and Turmeric
With this Aries horoscope of 2017, we hope that you will make the best out of this year.
Read Other Zodiac Sign Horoscope 2017
Related Articles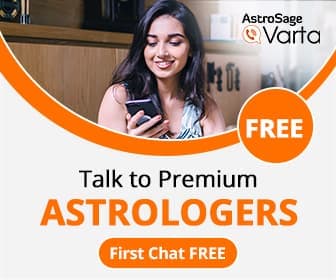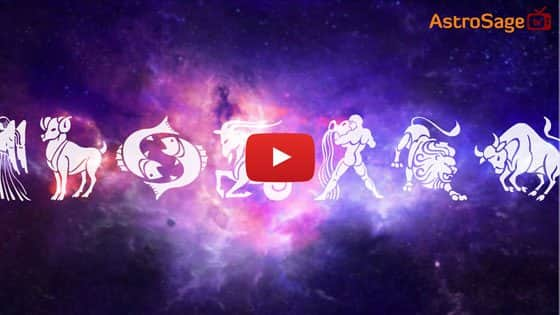 Buy Gemstones


Best quality gemstones with assurance of AstroSage.com
Buy Yantras


Take advantage of Yantra with assurance of AstroSage.com
Buy Feng Shui


Bring Good Luck to your Place with Feng Shui.from AstroSage.com
Buy Rudraksh

Best quality Rudraksh with assurance of AstroSage.com