Libra Horoscope‌ ‌2021‌ ‌
AstroSage has brought to you Libra Horoscope 2021 based on Vedic Astrology, which sheds light on the life of Libra natives along with its various aspects. The year 2021 seems to bring a lot of changes for these natives in almost every aspect. You will attain success in several areas of your life, whereas important changes will also be introduced. Libra Yearly Predictions 2021 indicate that your career will remain good this year, and natives in business will get the opportunity to make progress and expand their business further. Although those with business in a partnership must remain careful. Rahu-Ketu will give mixed results in financial life. Where you will be monetarily benefited, your expenses will rise dramatically. Under the influence of planetary transits and placements according to Libra Yearly Horoscope ‌2021, you will make maximum efforts towards saving your money this year, as only then you will be able to improve your financial conditions.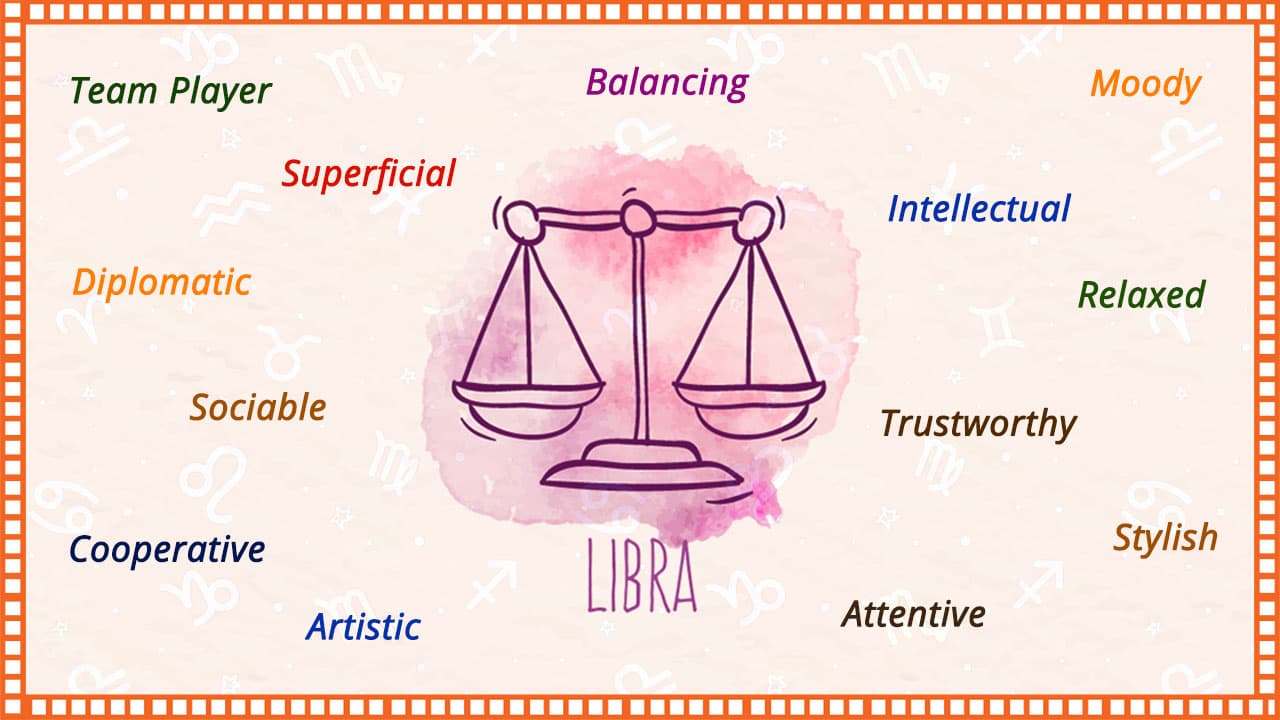 2021 will prove to be advantageous for students according to the 2021 Libra Horoscope. They will remain engaged in studies and become capable of performing better. Teachers will also be seen supporting you. You will get an opportunity to go abroad and get good marks in higher education. There will be a decrease in familial happiness as presented by Libra ‌Life Predictions 2021‌ as the aspect of planets will negatively impact your family life and induce stress. Disputes can possibly arise in the family, which will also trouble you. Although this time will be favourable for siblings, your mother may face health problems in this phase.
If you are married, there will be a slight decrease in marital bliss. Libra 2021 Horoscope indicates that the influence of Mars on you and your spouse will become the major reason for arguments and disputes, and it can create issues with your in-laws. Your children will perform better and make consistent progress due to the support of luck. Watching them happy and content will also make you happy.
Talking about your love life based on Libra Yearly Predictions 2021, natives in love will get a chance to spend a memorable time with their beloved this year. Hence, maintaining your decency as indicated by Libra Horoscope 2021 Predictions during this time will strengthen your relationship. You can go on a trip with your beloved as well. Also, he/she can propose to you for marriage as well in this year, which is why you are required to remain prepared for your new innings. Talking about health as predicted by Libra Horoscope‌ ‌2021‌, time is going to be worrisome this year, because the presence of Rahu-Ketu in the eighth and second house respectively from your sign will affect your health, due to which you will not be able to focus well and put your mind in any work. In this case, eat well and take care of yourself. Also, take plenty of sleep.
Libra Career Horoscope 2021
This year, Saturn will take the career section of your horoscope to a big challenge. There may be situations, such as absence of qualifications, your age or wherever you live, which restrict your choices. A decision at the beginning of March will boost your choices and you can travel even before the end of the year if this is one of your obstacles.
Libra Finance Horoscope 2021
Libra finance horoscope 2021 guarantees a year for people of Libra to have stronger finances. But Pluto always plays havoc with your investments, so be careful about your movements. Keep away from high-value speculation and acquisitions. Native people are likely to move around financial planning, make a budget and stick to it over the course of the course of the year. While no major planetary factors can impact your financial position this year, be sure to play it.
Libra Education Horoscope 2021
According to the Libra Education Horoscope 2021, it will be a good time for native students enrolled under this sign. It will prove very satisfying from April to September. You will make great strides in your academic life, allowing you to stay at the end of several good grades.
Libra Health Horoscope 2021
Libra health horoscope 2021 says to keep the physical and mental balance healthy. Don't get too stressed by resorting to social work. Take a me-time to calm your emotions regularly.
Do not resort to foolish carnal temptations that could affect your health and well-being in these days. Recourse to a few physical activities every day which would enable you to remain fit and alert. Some natives of Libra may have problems with digestion and nervous conditions sometimes. For now, rapid medical relief will avoid major disasters.
Libra Marriage Horoscope 2021
Libra marriage horoscope 2021 says that the natives of Libra are advised not to go through routine or social works that can interfere with their love or marriage too much. You should be emotionally supportive and loving to your mate. Don't give in to false expectations, live your lives, devote yourself to a spouse or partner, on the other side the grass might look greener, but nobody knows what's here.
Libra Family Horoscope 2021
The Libra Family Horoscope 2021 forecasts that Saturn will stay at Libra's fourth native house, which means you will need to remain outside of your family because of war or clashes, but you may have to stay away from home due to work requirements. It was especially recommended that you take good care of the health of your mother as it was expected that her well-being would be challenging by 2021. In addition, family relationships will remain friendly.
Libra Lucky Number 2021
This year's lucky number for the libra is 8. From mid- May to the end of June, your spending may need to be controlled and your social and leisure life affected. This year, Libra natives would be drawn more towards social causes around them. Make your mark even if it means going all out of your way for humane causes.
Libra Horoscope 2021 - Astrological Remedies
Strengthen your zodiac sign lord Venus by wearing a Diamond or Opal gemstone of the highest quality carved in a silver ring on the ring finger on any Friday.
One of the remedies offered in Libra Yearly Horoscope ‌2021 is to always serve cows and feed them green fodder or flour dough balls daily.
In addition to this, wear a Blue Sapphire or Neelam gemstone carved in the Panchdhatu or Ashtadhatu ring on Saturday on your middle finger to pacify Lord Shani. This will help you make progress in your field of work.
You can strengthen your luck by freeing a pair of birds from the cage on any Wednesday.
Take a lump of raw coal, rotate it above your head seven times and then give it away in the flowing water to attain good fruits.
For Astrological Remedies & Services, Visit: AstroSage Online Shopping Store
Thank you for connecting with AstroSage!!
Frequently Asked Questions
1. Is 2021 a good year for Libra?
According to the predictions as per Horoscope 2021, Libra natives are most likely to attain desired results in their professional life. They will perform well at their workplace and can attain the respect and support of seniors.
2. What career path is right for a Libra?
Career paths that can deliver desired success to a Libra while matching his/her personality are Law, Public Service, and Human Resources.
3. Who do Libras usually go for when it comes to marriage?
Librans are found to share great compatibility with Leos, Sagittarians, Geminians and Aquarians.
4. What is the lucky day for Libras?
Lucky days for Libra are Sunday and Monday.
5. Are Libras good with money?
Libra natives are known for their lavish lifestyle and at times, exceeding their financial limits. Although good with money, a financial consultation can only help them save in a better way.
6. What are Libras' weaknesses?
Libra natives can at times act inherently and escape conflicts to avoid confrontations. They are known to keep grudges in their heart.
Buy Gemstones


Best quality gemstones with assurance of AstroSage.com
Buy Yantras


Take advantage of Yantra with assurance of AstroSage.com
Buy Feng Shui


Bring Good Luck to your Place with Feng Shui.from AstroSage.com
Buy Rudraksh

Best quality Rudraksh with assurance of AstroSage.com