‌‌‌Cancer Horoscope‌ ‌2021‌ ‌ ‌
With Cancer Horoscope 2021 brought to you by AstroSage, Cancer natives can now get a detailed prediction about major aspects of their lives such as career, financial, family, love, marital life, health and education at one place. Along with this, we will also give you appropriate and effective measures as per Cancer Yearly Horoscope 2021 according to your zodiac sign to make this year even better.
Cancer Yearly Predictions 2021 reveals that in the field of career, you will get mixed results this year because the blessings of Saturn will help Cancer natives achieve goals and make progress in the workspace. Hence, keep working hard and stay away from all kinds of illegal activities. A major aspect of planets on your financial life will incur positive results, but your money can be spent on poor health. In such a case, plan the right strategy to accumulate and save money for the future and put in efforts. Business-class natives will also incur financial benefits, which will lead to their progress.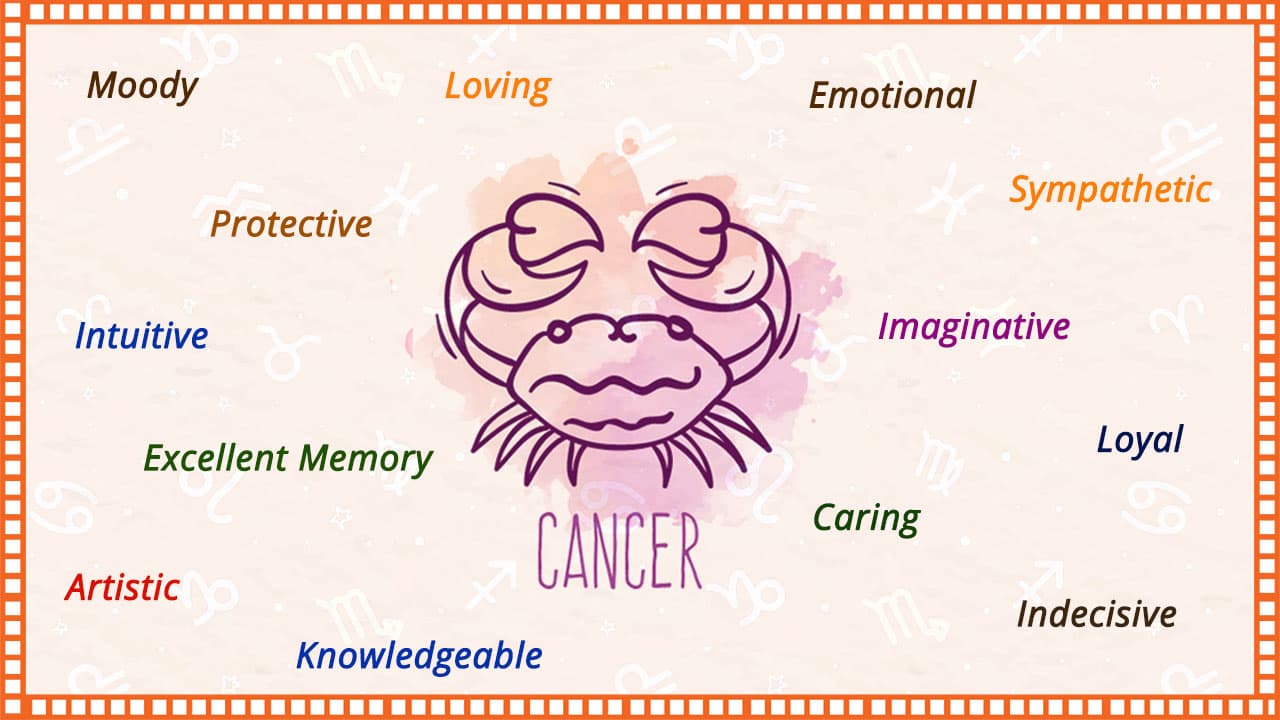 Only hard-working students will get good results in the education sector as per the 2021 Cancer Horoscope. Favourable outcomes will be gained from February to April. With this, you will be able to do better in your exams. However, Ketu in the fifth house will try and distract your attention, which may cause troubles in understanding your topics. In such a situation, concentrate only on your studies and focus only on your goals.
Talking about your family life, time seems a little less favourable because Saturn in the seventh house will aspect your fourth house. Also, Mars in the tenth house at the beginning of the year will also give its aspect. In such a case, you will have to move away from your family. During this time, you will not achieve happiness in the family and several members of your family will be seen standing against any decision of yours. Astrology Predictions 2021 based on Vedic Astrology reveal that Saturn and Jupiter will incur average results in marital life. Disputes between you and your spouse are likely. But both of you will appear loyal towards your relationship and emerge victorious from every challenge. You will need to pay special attention to the friend circle of your children in this duration.
On the other hand, if you talk about the natives in love, then the beginning of the year will be good for you. According to Cancer 2021 Horoscope, the time, especially during February, mid-March, April, May, August and September, is going to be very good. This year, loyalty between you two will increase, which will strengthen your relationship. You will get mixed results this year in terms of health because the seventh and eighth house lord Saturn will be in your seventh house, which will weaken your health. The end of this year is going to be the most adverse for your health. Take care of yourself in this case.
Cancer Career Horoscope 2021
The cancer career horoscope for 2021 shows that this year for the purpose of education can be considered a good year. You might be concerned about the fact that your hard work does not generate a positive result, but you will start to achieve good results from October. Be positive at all times. Those who seek higher education admission shall be successfully put in the natal chart by Jupiter and Mars. Those who engage in competitive exams can get success. This is an average term for business participants.
Cancer Finance Horoscope 2021
In cancer finance horoscope 2021, the people of Cancer will find no financial issues. You will stick to your plans for the budget. These days, you guys can get finances through legacy or marriage. You will help you make more money through your diplomatic character. For now, an intelligent change would be to be environmentally conscious. Using your wealth and not your greed for your needs. Keep away from any kind of financial speculation or risk.
Cancer Education Horoscope 2021
The Education Horoscope 2021, a variety of ups and downs will be seen by students from the zodiac sign Cancer. The time between February and April will be very nice for students at the beginning of the year. In this time, you will have incredible insights in the educational field. You will have your luck completely sponsored and so you will do great things in your academic life.
As Ketu resides in the fifth building, however you are disturbed by your studies.
Cancer Health Horoscope 2021
Planetary alignments guarantee good health and support for cancer in the cancer health horoscope for the year 2021. No major life-threatening problems will arise. However, native people can relax as much as possible. In particular, caution needs to be taken on the nervous and circulatory systems these days. You will be well resistant to communicative diseases around. Mars provides more energy to remain active, alive and kicking. You will be at your best this year for your physical and mental health.
Cancer Marriage Horoscope 2021
In cancer marriage horoscope 2021 the natives of the zodiac sign Cancer would have mixed effects. During some months, your conjugal life will be stressed by the shifting location of the planets. On the other hand, for several months, your marital life would be very favourable. This year, Saturn and Jupiter nest in your seventh house, which gives you mixed results about your marital life. There may be a lack of desire between you and your husband in relation to your marital life.
Cancer Family Horoscope 2021
The 2021 cancer family horoscope indicates that you are more vigorous with a lot of positive aspects inside this year. This year is more positive. You can encounter any discrepancy with your friends which can have an adverse effect on your relationship. Keep an eye on the wellbeing of your mom. You should avoid any fight with your wife to live a happy marital life. Give your life partner time to improve your relationship. No problem with finances will remain during the year, but your expenditures will be better managed. You could take your family on a small trip.
Cancer Lucky Number 2021
The lucky number for Cancer people in 2021 is 1. In all areas of your life, over the year you will see better progress. Don't stick to your old habit, which has hampered life development. Offer time instead of caring about others for yourself. This is a time to improve your own results instead of reaching others. You did your bit already. These days there are myriad prospects. Avoid hasty decisions when dealing with health or financial problems.
Cancer Horoscope 2021 - Astrological Remedies
On any Monday or during the Hora of the Moon, wear the best quality Pearl or Moti gemstone in a silver ring for success in the workplace.
According to the Cancer Yearly Horoscope ‌2021, it will also be very auspicious for you to recite Bajrang Baan and Shri Ganapati Atharva Shirsha continuously.
If possible, chant the Guru Beej Mantra 108 times daily. This will relieve you from health problems.
As per the remedies offered in 2021 Cancer Horoscope, go to any Shiva temple on Monday, offer Akshat to Lord Shiva and perform Shivalinga Abhishek.
You can also visit the temple on Tuesday and hoist or put a red-coloured flag. This will strengthen Mars and give you auspicious results.
For Astrological Remedies & Services, Visit: AstroSage Online Shopping Store
Thank you for connecting with AstroSage!!
Frequently Asked Questions
1. Will 2021 be a good year for Cancer Natives?
The year 2021 will turn out to be good for Cancer natives. They will plan to pursue higher education and are inclined towards intellectual subjects.
2. What careers are Cancers good at?
Cancerians make a good fortune working as a Chief Executive Officer, Childcare Worker, Content Editor, Attorney, Physical Therapist, Regional Planner, Interior Designer, and Computer Systems Analyst.
3. What is the nature of a Cancerian native?
Cancer natives are sensitive by nature, compassionate, self-protective, loving and goofy. They have a good sense of humour.
4. Name some of the famous personalities who are Cancerians?
Some of the famous personalities born as Cancerians are: Tom Cruise, Princess Diana, Elon Musk, Tom Hanks
5. When does the Sun transit in Cancer under the tropical zodiac?
The Sun transits between June 22 and July 22 approximately in this area under the tropical zodiac.
6. When does the Sun transit in Cancer under the sidereal zodiac?
The Sun transits between July 21 and August 9 approximately in this area under the sidereal zodiac.
Buy Gemstones


Best quality gemstones with assurance of AstroSage.com
Buy Yantras


Take advantage of Yantra with assurance of AstroSage.com
Buy Feng Shui


Bring Good Luck to your Place with Feng Shui.from AstroSage.com
Buy Rudraksh

Best quality Rudraksh with assurance of AstroSage.com